Ralph Nader Radio Hour Episode 117: Robert Monks, Russell Mohkiber, Jackson Katz
June 19, 2016
Ralph talks to shareholder advocate, Robert Monks about how we are becoming more and more a corporate society. And author Jackson Katz talks about gender and politics in his very timely book Man Enough?:Donald Trump, Hillary Clinton, and the Politics of Presidential Masculinity.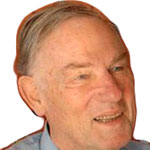 Robert A. G. Monks is a pioneering shareholder activist and a corporate governance advisor. He has written extensively about shareholder rights and responsibilities. He is also an expert on pension and retirement plans. Mr. Monks was also a founder of Institutional Shareholder Services, now the leading corporate governance, consulting firm. His book Citizens Disunited: Passive Investors, Drone CEOs and the Corporate Capture of the American Dream is an indictment of corporate executives who divert shareholder assets to undermine democracy and enrich themselves. For his previous Ralph Nader Radio Hour interview on the harm of stock buybacks go to
https://ralphnaderradiohour.com/robert- ... baradaran/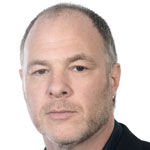 Jackson Katz has long been recognized as one of America's leading anti-sexist male activists. In 1993, he founded the Mentors in Violence Prevention (MVP) Program at Northeastern University's Center for the Study of Sport in Society. The multiracial, mixed-gender MVP Program is the first large-scale attempt to enlist high school, collegiate and professional athletes in the fight against rape and all forms of men's violence against women. Today MVP is the most widely utilized gender violence prevention program in college athletics. His TED talk, "Violence Against Women Is A Men's Issue," has been viewed more than 2.5 million times. He is a filmmaker and author, whose most recent book is entitled Man Enough?: Donald Trump, Hillary Clinton, and the Politics of Presidential Masculinity.
Transcript:
Steve Skrovan: Welcome to the Ralph Nader Radio Hour. My name is Steve Skrovan. And my cohost David Feldman promises that he will be back next week.
Ralph Nader: You mean he threatens to be back next week, Steve.
Steve Skrovan: Yes, he threatened. I don't know if we really should negotiate with hostage takers. But we are going to negotiate his release and have him come back. But we do have the man of the hour, whose voice you just heard there: Ralph Nader. And a little birdie told me, Ralph, that you are being inducted into the Automotive Hall of Fame.
Ralph Nader: Yeah. I guess what goes around comes around. It's really amazing. This is a Hall of Fame started in the 1930's by the auto companies. This is the first consumer advocate they have inducted. And it will be an interesting gathering in Detroit. I'm being given a few minutes to speak; and I'm going to use every one of them.
Steve Skrovan: I don't doubt that. Now, there's a quote from auto executive Robert Lutz, who at various times in his career worked for all three auto companies in the United States. And this was his quote. He said, "Unsafe At Any Speed had a seminal effect. I didn't like the book, but there was definitely a role for government in auto safety."
Ralph Nader: I think that's the prevailing view now. And although they are having remarkable quality control problems and have recalled almost a 100 million cars in the last two or three years, the issue of safety is no longer taboo. They're advertising safety. They're promoting safety.
Steve Skrovan: Right. Well that's quite an honor. I don't think back in 1966 you would have said, "One day, I'm going to be in the Automotive Hall of Fame."
Ralph Nader: Hardly.
Steve Skrovan: Well, we have a show to do today. And we're going to be talking about manhood and masculinity today and what it means and how it relates to the upcoming presidential election. We're going to be doing that in the second half of the show with author and activist Jackson Katz, who has written book entitled, Man Enough?: Donald Trump, Hillary Clinton, and the Politics of Presidential Masculinity. I'm really looking forward to that. We also as always will check in with our corporate crime reporter, Russell Mohkiber, the Officer Krupke of the corporate crime beat. But first, we're going to talk about one of our favorite topics on this show: corporate accountability and the trend of publicly traded companies going private. To tell us what that all means is a returning guest. Robert A.G. Monks is a pioneering shareholder activist and corporate governance adviser. He has written extensively about shareholder rights and responsibilities. He's an expert on pension and retirement plans. Mr. Monks was also a founder of Institutional Shareholder Services, now the leading corporate governance consulting firm. Welcome back to the Ralph Nader Radio hour, Robert Monks.
Robert A.G. Monks: Thank you very much.
Ralph Nader: Indeed. We have a very important topic to discuss today for our listeners and that is something that came to my attention in the early 70s. I was reading, Robert, some scholarly journal article on public corporations and how much they have to reveal to the SEC, how much they have to be exposed to shareholder challenges. And at the end of the article the author said, "If this becomes too irritating to the bosses in charge of these corporations, they have the final way to resolve their dilemma. And that is they just go private." They just buy the shares and they just go private. Well, I never forgot that, because what can you do as a consumer advocate for the rights of pension funds and mutual funds. Now, we have this article in Fortune Magazine, June 1st issued by Geoff Colvin called "Private Desires." "More and more companies," he says, "are foregoing the pressure of public markets for a friendlier and less scrutinized form of ownership. The amazing part of the story is how damn easy it is to go and stay private." Bob Monks you're arguably the leading shareholder advocate of our generation. I mean, you've gone to shareholder meetings of Exxon Mobil. You've challenge the CEO. You've been on boards of directors of major corporations. You've really done it all. Give me your early take on what this article is all about that there are big companies now that are private like the giant grain company, Cargill, out of Minnesota with tens of billions of dollars in sales, and a new company, Uber, that's still private. What's your take on this in terms of the interest of the public and the interest of the corporate bosses?
Robert A.G. Monks: I think the public is probably well served by having a variety of different modes of ownership. There are times when each one of the kinds of ownership is better. Right now, as Colvin's article points out, the world is awash in capital. There are a wide variety of ways of financing. In general, the attractiveness of going public or the public alternative, it's a way for people to liquidify their investment. Now, it isn't the only way. I mean it may well be in the next forty, fifty years, you'll be able to parallel what happened with Uber's financing when they went to a national wealth fund and just directly dealt with them and got there the money they needed there. So, Uber didn't go public. Except they have a partner now. It may be that people will be able to bail out of their investments in different ways. But, I had to think, Ralph, that over time, public ownership is always going to be very attractive, because there will always be times when the market values capital more highly in the form of a publicly traded security than any other way. And that this does provide a way for particularly executives to make liquid the wealth that they've accumulated in the company.
Ralph Nader: What the article points out, as you indicated, that there are trillions of dollars of capital by these big companies overseas or in here. They don't know what to do with it. And they start buying back their shares, which you have indicated as a sure sign example of bad and unimaginative management, that they should use that money either to make new investments, to make acquisitions, to raise the salaries and wages of their workers like in Walmart. Let's look at it from the point of view of the corporate executives at the top. What happens when they go private to their stock options and maneuvers that they're now engaging in their companies that are on the public stock exchanges?
Robert A.G. Monks: Well, clearly let me take as an example one of the companies that was listed in Colvin's article. It's Fidelity, which is a Boston based money management company; you know one or the two or three largest in the world that is privately owned by a family, the family plus the executives of the company. What they've been able to do is to retain the competitive loyalty of first class executives by not being at all ashamed to pay very large amounts of capital out of the company to redeem the interest of the various executives. So, they have the ability to sort of hand design the executive packages without any of the requirements that come in in a public market. So long as a company is genuinely longterm oriented as is Fidelity, where the commitment is that they want to keep this as a family company indefinitely. And in order to do so they know they have to keep and attract the best management. They are prepared to accumulate cash and use that cash and very generously pay people to leave.
Ralph Nader: What you're saying is they're not foregoing huge riches by going private, that the executives of Bechtel, Cargill, Uber they can make out just as well as private companies. Is that what you're saying?
Robert A.G. Monks: Yes, I am. In theory they should make out better. But human nature being what it is, they captured the process in the public companies. So they probably do better in the public companies than they should.
Ralph Nader: What's interesting, the article in Fortune indicates that the trend and the opinion of these corporate bosses are all in the direction of moving private and buying up the shares and getting rid of the SEC requirements of disclosure and just moving private. And the article says, here are some of the reasons. I'm quoting from the article: "While the total number of U.S. companies continues to grow, the number that are traded on stock exchanges has plunged 45%, since peaking 20 years ago." They're basically saying that these new IPOs, these new companies that flowed out of places like Silicon Valley, they're holding off going public now more and more. Fortune had a survey of CEOs; and they asked them the question, "Do you agree or disagree with the following: it would be easier to manage my company if it were a private company rather than a public company," and they said, "Though we only have preliminary results so far, 77% agreed with that statement." How much of that has got to do with the activist giant shareholders like Carl Icahn? How much does that got to do with the expenses of complying with the SEC and with DoddFrank and with the Oxley Bill? Can you go a little more specific on all this, because the thrust of the article as I read it is, in the next ten or fifty years it's going to go much more in the direction of public corporations becoming private.
Robert A.G. Monks: I think that certainly the amount of available capital suggests there would be many more alternatives than the traditional public and private. There will be these hybrid companies such as Uber that we have now. So there certainly will be a change. From the point of view of the management, Ralph, management clearly now is very much threatened by the existence of activist shareholders, who are holding them to account. In just a simple selfish sense they'd like to be removed from that. But that may be short sighted on their part, because in a private company the owners are basically, on the sort of KKR model, are far more demanding and far more affective in requiring accountability of managers. The point is, where does the genuine accountability exist? Now, I'd like to think in a very positive way about corporate management and think they really would like to have affective accountability. If that's the case, a private company gives a better opportunity for genuine accountability.
Ralph Nader: A private company or public?
Robert A.G. Monks: Private company, because a private company has a few people, who have very large stakes. Henry Kravis gave a great speech about this about fifteen years ago. He began to speak about the difference between the failures of the private companies and the public companies. And the privately owned companies don't fail because of governance failures. The public companies do. But the private companies fail, because they're a bad idea or something of that kind. But the private companies you know the guys who were directors or private companies have a big stake in it. They essentially really pay attention to what's going on. It would appear as if this was an escape from accountability, but in fact it is a step toward potentially a far more productive accountability.
Ralph Nader: Well, this is interesting; because the usual argument for going public and staying public is that you can raise capital in the stock markets for investment. Well, now as you say, the corporations are drowning in trillions of dollars of capital. They don't need that. They can borrow money, if they wish, at rock bottom interest cost, deduct the interest, and do what they would do, as if they did it in the old fashioned style and raised capital in the markets. But this raises an issue that's very close to your work over the years. We're talking to Robert Monks, shareholder advocate, lawyer, many splendored career. What happens to the mutual funds and the pension funds, who now own a majority of the shares of companies on the New York Stock Exchange and the NASDAQ? What happens to their trillions of dollars, if all these companies start going private?
Robert A.G. Monks: Well, certainly it's going to mean they're going to have to change the product they're selling or else they're going to have to admit to a limited market place. They won't have as much product to put together to make up a whole variety of these indexed funds that are so popular. And they may have to find a way to include private companies in these indices and or the SEC may say, "Look, you have a '40 Act company that allows up to say 20% of liquid investment." So, I think there are provisions like that. I don't remember what they are, but they might have to expand the kind of assets that they are allowed to take into this indexed fund.
Ralph Nader: So you mean, if our listeners, for example, have their money in Vanguard or Fidelity or the Teacher's Retirement Fund, which now are invested in a whole variety of specialized mutual funds, growth, stability, high income, overseas, domestic, and then they breakdown in terms of medical specialty funds and energy funds. Are you saying that if more and more of these big companies go private for reasons that we've discussed and other reasons that are close to the interest of the corporate executives, that these funds will have to become like these private equity funds that are investing in these private corporations like Uber and Lyft and Air BnB?
Robert A.G. Monks: Yeah. They may have to, to an extent. Because of the great glory of the '40 Act companies is that they provide instant liquidity. If your ultimate protection against mismanagement is selling, and you a net asset value that is generated every day, that means that the underlying assets have got to be liquid, because you can't have instant liquidity for your shareholders, if what's your holding onto was illiquid assets. I think, Ralph, that they'd have to take in some percentage and I believe there is some limit now as to what the percentage, but I forget exactly what it is but that would give them a certain amount of flexibility for a while. The thing that is quite intriguing is that Colvin mentions is, if we now have corporations issuing a zero percent bond.
Ralph Nader: Zero interest?
Robert A.G. Monks: Yeah.
Ralph Nader: Why would anybody want to buy a bond that's zero interest?
Robert A.G. Monks: Exactly. I suppose it's better than having to pay 1% to the Swiss government for leaving your money on deposit there. But, it's hard to imagine how that's a competitive investment. But again, this a reflection of what Colvin has said. There is a surplus of capital. There is more money than there are opportunities.
Ralph Nader: Yeah. What do you think in this business I mean this is all interrelated, of course. But, you have the Federal Reserve now, pursuing a very low interest strategy. And you have millions of people with hundreds and hundreds of billions of dollars of their small savings in community banks or in money market. And they're getting one tenth of 1%. They no longer have that little cushion when you used to get 4%, 5%, 6% on their savings to pay for their expenses, their rent, their food. Why is it Federal Reserve playing along with this and in effect making the small saver pay the price?
Robert Monks: Well, I suppose it's a trade off. It's been going on for what ten years now. And the trade off is that the Federal Reserve will make it virtually impossible for any company to be unable to borrow money. And the price of that is that the pension system will be bankrupted …
Ralph Nader: Explain that to our listeners.
Robert A.G. Monks: The pension system the classic Defined Benefit Plan, which is incidentally going out of existence, but they still exist for public employees is based on a calculation of putting in money today, then paying out a fixed amount on retirement. And it is based on the assumption that money that is in the fund will accumulate and grow until retirement at a certain percentage. But the rate of return now on debt securities is virtually nothing. And so what can they invest in? And is the level of risk of what they invest in appropriate for savings fund. So, we've changed utterly the dynamics in our economy between saver and a company management. Management gets cheap capital, but savers are unable to meaningfully provide for their own retirement.
Ralph Nader: Isn't it true that the traditional pension plan you just described has an assumption as high as 9% return a year or 6% and they're getting less than 1%?
Robert A.G. Monks: I remember when the General Motors' Pension Fund had 10%, but that was many, many years ago. A 7.5% they have and it's too high. It just doesn't work. Can I go back to one underlying element that is as recently been on the news and that is management buyouts of companies? Forever and forever and forever it has been perfectly clear that management has an informational advantage of enormous proportions when it comes to valuing the company that they're running. And that notwithstanding, we still have occasions where management is been able in a competitive market to buyout. And then just guess what? Five or ten years later they sell again for five or six times what they put into it. And that particular model really is pernicious. And the recent holding of the Delaware court I must say is very confusing. The Delaware court about week ago said that the amount which was bargained for and I have to say that Carl Icahn was on the other side of the bargain. So, it isn't as if these people were powerless but that the amount that was paid by the manageracquirer was inadequate and that therefore people, who had voted against the transaction, were entitled to a significant additional amount of money. Turned out there weren't very many of them. But I think that is a very important element in this discussion about going private, as there is really no way in which you can compensate for the asymmetry between the management's leverage and knowledge and the outside buyer.
Ralph Nader: I think what Bob Monks is saying in addition, is that the management lowballs the value of their company that they want to buy for their own enrichment from the shareholder. If the company is worth $10 billion, the management says in effect, "Well, our information is just only worth seven billion." And the shareholders, including the pension and mutual funds, they just don't have that inside information. And that's why the financial writer Ben Stein, who wrote for many years for Barron's Financial Weekly, thinks that these kinds of management buyouts should be prohibited by law. What do you think of that, because this is an inherent selfenrichment process?
Robert A.G. Monks: I don't think there's any alternative to illegalizing them. I mean, all these came up years ago. And there was an SEC commissioner named Al Summers, who was a really distinguished man. And he put in a really comprehensive regulation in the Securities Exchange Act. And everybody goes through. Independent opinions and independent evaluations and all these clutter, but the reality as I said earlier, Ralph, the insider advantage is simply too great. And I think you simply have to say that this is something we won't permit.
Ralph Nader: What's the effect on the 401ks here, because as the traditional pension funds diminish, because they can't sustain themselves, and because companies are bargaining with unions in this direction anymore, and there are so few unions representing workers? So, more and more of the money in retirement is going to the 401Ks. Can you explain how this move going private by these public corporations will affect the 401Ks? And give me your view on 401Ks in a low interest environment, also.
Robert A.G. Monks: Well, we have a splendid example of the Obama Administration taking the leadership on trying to reestablish fiduciary standards in the marketplace. And the Department of Labor God bless them have come out with the regulation that ought to materially increase the virtues of 401Ks: and that is by cutting down on the administrative cost. It's just extraordinary the level of undisclosed or poorly disclosed extra cost that reduce the amount that people have received. That's a prospect for the better. But, the overall results of this system have been to enrich the service providers and to provide virtually no return to the beneficiaries.
Ralph Nader: And Jack Bogle, who founded Vanguard, and is one of the founders of the mutual fund movement, has calculated in many instances, it'll cut your return over a period of thirty years by 50% these high fees.
Robert A.G. Monks: Right, there's no question that Jack is God in this. And he's absolutely right. And he has starting from zero he's gotten as big as his great rival, Fidelity, and even bigger simply by charging lower fees.
Ralph Nader: Yes, longer term view we're talking with Robert Monks, shareholder advocate, author of books like Corpocracy and my classmate at Harvard Law School I might add. Ran for the Senate, was a high official in the Department of Labor on retirement funds. Give us the view: what is going to happen to all these pension funds and mutual funds and savers? What's going to happen with all these trends we're talking about, going private, low rate of return under 1% looks like that's going to stay with us for quite a while? What's going to happen to the American people's massive trillions of dollars of retirement? What's your projection over ten, twenty, thirty years?
Robert A.G. Monks: Well, I think that we have a disaster on our hands. And the disaster arises out of the virtual abolition of Defined Benefit Plans by big American companies.
Ralph Nader: Explain that to the listeners. Just define Defined Benefit Plan.
Robert A.G. Monks: In a Defined Benefit Plan, the company guarantees that the pension will be paid as a percentage of final pay to the beneficiary. That means that people have a real pension. They do not have any risk. If the company can't pay it, if it goes broke, there's a thing called the Pension Benefit Guarantee Corporation that guarantees it. That pattern for many years provided the American middle class with an assured pension in real money. Starting with IBM, the managements of companies began claiming that Defined Benefit Pensions made them uncompetitive. And so starting with IBM, who was considered the best company in America at that time, everybody fell in line. And they stopped paying Defined Benefit virtually to all of the large American companies. So they inserted in place of it Defined Contribution Plans in which the risk is entirely on the beneficiary. So without anybody blinking, we've made the most massive transfer of wealth away from the beneficiary to the company management and of course ...
Ralph Nader: 401Ks right?
Robert A.G. Monks: Yeah. And in this same period of time when the companies said that they couldn't afford to pay Defined Benefit plans, they increased the executive pay by 100%. It wasn't a matter of being uncompetitive, it simply was a transfer of wealth from the pensions of the employees to the pocket books of the principal executives.
Ralph Nader: What do you think is going to be the reaction of the workers of America, union and non union to the prospect that whatever retirement funds they have are going to be manipulated, looted, dried up or in the best case scenario, receiving very little income under a low interest strategy of the Federal Reserve?
Robert A.G. Monks: I don't know why we haven't had revolt in the streets already. I think it is because most people who are retiring now are still getting the benefits of the Defined Benefit Plans. But over the next ten years people will be retiring, they're not going to get anything. And people haven't really had to come to grips with the reality of that. But that as I said a minute ago that really is a source of terrible unfairness and attenuation of the gap between rich and poor in this country. We simply are not going to have pensions for retirees.
Ralph Nader: What a response to worker loyalty over the years; it's not bad enough that these corporations are abandoning America under this corporate managed, trade agreements and shipping jobs to Mexico and China and others, who don't treat their workers as well. Now, we have the prospect of a very, very gloomy retirement for millions of Americans. You've always grappled with big questions, serious questions of power, serious questions of capital, the rights of labor, the fiduciary rights of mutual fund savers and pension fund investors. Let me ask you this question, in a presidential year: why it is that this massive multitrillion dollar issue of pension insecurity, pension looting, the discrimination against small savers, affecting tens of millions of Americans. Why isn't that a major issue in the presidential campaign every four years?
Robert A.G. Monks: Well, so long as we have two political parties and they're both are essentially captured by Wall Street, the level of discussion is going to be limited because and this was I think Bill Clinton discovered that Democrats could be elected forever, if they abandon their traditional constituencies and back the banks as Barack Obama has carried on. And the Republicans have always been a business party. So, those that have the power aren't interested in raising these issues.
Ralph Nader: Bernie Sanders is to some degree.
Robert A.G. Monks: Bernie is speaking to the soul of what used to be a liberal party in America or a liberal movement and that's why he has produced such incredible electoral results with virtually no chance. I mean, Ralph, you've been in his shoes many times. I mean just imagine generating those kind of responses …
Ralph Nader: It is amazing.
Robert A.G. Monks: … it's wonderful in a way. Except I'm afraid it's just going to disappoint people again, because he doesn't actually have any real power now.
Ralph Nader: Well, he does have one option, which I've recommended in an article I wrote that people can get on commondreams.org called the "Longer Range Rebound of Bernie Sanders" and that is: after the Democratic convention and he goes thorugh the ritual of supporting the nominee. He can lead a nonpartisan, civic mobilization all over the country, given his popularity, given his support by the younger generations on all these issues, including the ones we've just talked about.
Robert A.G. Monks: Yeah, that's true. And I hope he has an appetite for that.
Ralph Nader: Massive rallies are at his beck and call now, because the alternative is his supporters are going to become very depressed and discouraged and withdrawn and cynical and staying home on Election Day. So, I think you're right. He's at that crossroads. And if he just goes the way people who come in second in nomination fights and just become sort of cliché –ish toadies for the nominees as they are trotted around the country at campaign stops. I don't think that's his personality. I don't think he likes to do that. I don't think he will do that. He needs to go civic. Fill that mall in Washington in the fall with a million people and then take it all over the country. What do you say?
Robert A.G. Monks: Here's hoping. Here's hoping. Because that this pension subject that we're talking about it is the casualty of the surplus capital. And the surplus capital is in a way what finances the country. The reason why we have zero interest rate is with our level of debt, if we started having 2% interest rates or 3% interest rates, you know the game's over. We do not have the available money, the available current income to pay a traditional level of interest in the national debt.
Ralph Nader: So, now the government has a conflict of interest with its own people you mean?
Robert A.G. Monks: Oh, surprise me some more. I mean what has happened is that that low interest rate is what keeps the game going. After that there is no allocable resources coming out of our tax system.
Ralph Nader: Well, we've reached the end of our time, Robert Monks. Why don't you tell our listeners, which articles or books that you've written you'd like them to read?
Robert A.G. Monks: Well, I think the one that I like the best is a recent one called Citizens DisUnited. And it really is an effort to, in a very simpleminded sort of tenchapter way, introduce people to a number of the lies in the system, things that simply aren't what people think they are. Then, finally to point out that the notion that corporations are people is an evil concept. It isn't just wrong. It's evil. And here is why. When you have government "of the people by the people for the people" you're talking about human values. You're talking about people who feel. You're talking about people who aspire. Now, a corporation and corporation language is a profit maximization. The first thing you want to do on profit maximization is you want to put all the external cost of the company on to somebody else, hence no environmental consciousness. You have a competitive society rather than a cooperative society. The difference between a corporate dominated country and a human dominated country is total in terms of the impact of government on individual human beings. And we are now living in a corporate society. We are not a democracy in any sense of the word that accords with the dictionary definition.
Ralph Nader: Well listen, this has been a very valuable conversation, listeners. The book is Citizen DisUnited by Robert Monks. Before you stereotype people, dear listeners, Robert Monks came out of Harvard Law School. He was a successful corporate lawyer. He became a successful business lawyer. He started a shareholders' information group that was extremely successful. He is an advocate of shareholders, namely not only individual shareholders but also mutual funds and pension funds. And look at his values, look at his analysis of the imbalance of power. Look at his sense of justice. So, this is what we have to do. We have to get to people in the country, who are willing to call it as it is, willing to call truth to power, willing to have some concerns for posterity, willing to subordinate giant business to our Constitution and not treat corporations like people and give 'em all the rights that we have, not to mention the privileges and immunities that only corporations can have and we cannot. We have to continue this conversation again, Robert Monks, but thank you very much for coming on our show.
Robert A.G. Monks: Thank you Ralph very much. And bless you, Ralph.
Ralph Nader: Stay in touch.
Robert A.G. Monks: Bye, bye.
Steve Skrovan: We've been talking with shareholder activist Robert Monks. Go to ragm.com for more on his work in corporate governance. That's ragm.com. We will also link at ralphnaderradiohour.com. Now, let's go to the National Press building in Washington D.C. and hear from Corporate Crime Reporter. Russell Mohkiber. Russell?
Russell Mohkiber: From the National Press Building in Washington D.C., this is your corporate crime reporter morning minute for Thursday June 9, 2016. I'm Russell Mohkiber. Among all the rivers of money that have flowed to the Clinton family, one seems to raise the biggest national security questions of all: the stream of cash that came from twenty foreign governments who relied on weapons export approvals from Hillary Clinton's State Department. Federal Law designates the Secretary of State as responsible for the continuous supervision and general direction of sales of arms and military hardware and services to foreign countries. In practice, that means that Clinton was charged with rejecting or approving weapons deals. And it when it came to the Clinton Foundation donors, Hillary Clinton's State Department did a whole lot of approving. That's according to a report from David Sirota. While Clinton was Secretary of State her Department, approved $165 billion worth of commercial arm sales to Clinton Foundation donors. For the corporate crime reporter, I'm Russell Mohkiber.
Steve Skrovan: Thank you, Russell. This has been called an historic week in American history with Hillary Clinton becoming the first woman to be nominated by one of the two major parties for President of the United States. And as a country, I'd say we're a little late to this party. Many other countries around the world have already had female heads of state. So, what role does the concept of masculinity play in not only getting elected President of the United States, but how does it also influence one's governing style? And to talk about this is author and activist Jackson Katz, who has long been recognized as one of America's leading antisexist male activists. In 1993 he founded the Mentors in Violence Prevention Program, MVP at Northeastern University's Center for the Study of Sport in Society. The multi racial mix gender MVP program is the first large scale attempt to enlist high school, collegiate and professional athletes in the fight against rape and all forms of men's violence against women. Today, MVP is the most widely utilized gender violence prevention program in college athletics. His TED Talk, "Violence Against Women Is A Men's Issue" has been viewed more than 2.5 million times. He is a filmmaker and author, whose his most recent book is entitled, Man Enough?: Donald Trump, Hillary Clinton, and the Politics of Presidential Masculinity. Welcome to the Ralph Nader Radio Hour Jackson Katz.
Jackson Katz: Thank you, very much.
Ralph Nader: Yes, indeed, welcome Jackson Katz. I have to start with a personal story. Some months ago, I commented about Hillary being so hawkish. I was aware of her position against the Vietnam War when she graduated from Wellesley, Yale Law School. And she began to transform herself. So when she became Secretary of State, she was more hawkish than the Secretary of Defense, pushing to topple the regime in Libya without considering the chaotic disastrous consequences spilling into parts of Africa after the toppling of the dictator. And that was against the advice of Secretary of Defense, Robert Gates. So, I made a comment that I think that she's been overcompensating for a stereotype of her gender, meaning that women are viewed as soft when it comes to war and military preparedness. And that in order to counterpart her alpha white males, who are running the military industrial complex in the Pentagon, she has to become even more aggressive. And I was denounced roundly by the women on "The View" program you know that television program "The View" in a very politically correct manner, which I thought was factdeprived. And I wanted equal time. I wanted to go on the show. And they never bothered to even answer my request. What do you think of that? You think she is overcompensating? Because she scares some of the generals.
Jackson Katz: Well, it's interesting. I appreciate the sort of sensitive nature of a man yourself Ralph or myself or other men critiquing a woman's, a political woman's leadership decisions. But I'm in general agreement with your point. I think women have a categorical disadvantage when they're wielding powers, especially at these levels, which are it's basically unprecedented the level that Hillary Clinton has risen to is now unprecedented. But women exercising power and presuming to be "Commander in Chief" have a certain burden. Because there's this assumption that women aren't strong enough, and women aren't strong enough leaders in that, in a more traditional sense. I don't think it's at all unreasonable to think that there is some overcompensation to prove you can play with the big boys to use a colloquial expression. I do think of course women would want to push back against that stereotype or that characterization, because they don't want to be seen as gendered in a way that disadvantages them. They want to be seen as a leader, who can competently exercise the power of the office rather than a woman doing it. And so there's often a pushback against even the very mention of gendered characteristics.
Ralph Nader: Well, historically women have been in the leadership of grassroots peace advocacy. That's no secret. It continues to this day. You look at the vigils on the village green all over the country, and they are predominantly women, which I think is a credit to that gender. Take Bill Clinton. Because he was a draft avoider some would say he was a "draft evader" during the Vietnam War even though he opposed the Vietnam War. He allowed his friends to go and fight there when he became President he was on the defensive. And he allowed the Pentagon budget to grow. And he never criticized unnecessary, expensive weapons systems. And he was aggressive in terms of the use of military power, very often abroad and contrary to Constitutional and international law. Why? Because he didn't want to be accused by the militarists inside and outside his government of being weak on defense, and "Yeah, you didn't even want to go. You never served in the military." So, both genders have these kinds of stereotypes. But let's go to your book Man Enough which is enormously current now Donald Trump, Hillary Clinton, and the Politics of Presidential Masculinity. Give us your thesis here, and how it's likely a play out in the next four months or five months to the election.
Jackson Katz: Sure. I'll give you my thesis, but just to respond quickly to your point about Bill Clinton, a pressure on Bill Clinton to prove his manhood. A major part of the thesis of my book Man Enough is that presidential campaigns and the presidency itself has always been a masculine institution. The contest for the presidency have always been about gender, but the gender has been men and therefore invisible. So, it takes a woman running for president for us to talk explicitly about gender as the key factor. Similarly with race. Until Barrack Obama ran or got the Democratic nomination in 2008, race, in my estimation, has always been a major factor in presidential politics. But because the race was whiteness, it was therefore invisible and not remarked upon until a man of color made it visible. So, I think what's happening in this campaign is that it's becoming visible. Part of the thesis of my book Man Enough is that Hillary Clinton her candidacy obviously makes gender visible, because she was on her way or she is on her way to becoming the first women president of the United States. But Donald Trump when he announced and people took his candidacy seriously, and he started gaining political strength and winning primaries Donald Trump made gender visible in a way that was incredible, because the gender that he was making visible was men, in other words his manhood. He's playing the "man card." He got there was a lot of media commentary a few weeks ago when he said that Hillary Clinton was playing the "woman card." My argument is that of course Donald Trump is playing the "man card," because that's an incredibly important part of his political strength is his pugilistic effect and his aggressive articulation of an angry white man, who's going to take charge. And if you listen to his supporters and the people who admire him, so often what comes out of their mouth literally the first line in terms of why they support him or why they admire him is because he's "tough." He's "not politically correct." He's a "man of action." He'll "get things done." It's all about his manhood, not his policy prescriptions. It's about sort of attitude that he has.
Ralph Nader: Why would he take this risk in terms of alienating over 50% of the vote, which are women? Basically why would he say something like this? You recall as you said a few weeks ago you said, "If Hillary Clinton wasn't a woman, she wouldn't get 5% of the vote." Why would he want to eliminate the prospects of him getting elected by alienating what the polls now show are anywhere between 2/3 or ¾ of the women vote?
Jackson Katz: Well I don't think he's a traditional political calculator. I think he's an unbelievably in a sense everybody's unique but he's an incredibly unique candidate for political office. He's a reality TV sensibility. He knows how to build markets. He knows how to build audience. I don't think he's making these rational political calculations. Rationally speaking, you're absolutely right. Why would you possibly want to offend women, who make up 53% of the electorate? If 75% of women have a highly negative and unfavorable opinion of him, the math just doesn't add up. But I don't think that's who he is. I think who he is he's succeeded to the extent that he has in becoming a celebrity, a wealthy man beyond belief, and a bit of a cartoon character, he succeeded at it doing it his way. He's been validated throughout these primaries, winning one after the other, attacking by the way the masculinity of his fellow Republicans and therefore undermining their political viability. One step after the other he's been successful. And so why would he stop?
Ralph Nader: Well, let's test your thesis in an admiring review of Jackson Katz' book Man Enough? Donald Trump, Hillary Clinton and the Politics of Presidential Masculinity by Kirkus Reviews. They have this statement regarding Richard Nixon's landslide victory over Democratic Senator George McGovern in 1972. This is something I've never been able to understand. They painted George McGovern, who went on numerous bombing missions over Nazi Germany if you want talk about dangerous missions as a effeminate as effete, as weak on defense. And here is George McGovern, the champion of the working man as well as women, strong labor standards, high minimum wage, strong Social Security, advancing pension rights, occupational safety. He had it all. How in the world did Richard Nixon tip that scale and in effect feminize George McGovern, which is what he did with some of his epithets? You want to mention some of the epithets of Nixon against McGovern? How did this all happen? How did this tough George McGovern who went through World War II in a much more risky way than dear Richard Nixon how did he tip the balance so massively against this man with the great progressive record and a seasoned Senator from South Dakota?
Jackson Katz: Well, you're honing in one of the key events, I think, in modern political history, which by the way has direct implications for what you said about Bill Clinton's wanting to be seen as tough. Because since McGovern was beaten in fortynine states in 1972, Democrats at the national level have been fearful of being called "soft" or "wimps" or unable to defend the country effectively. All of that's rhetoric and it's propaganda, but it's been a highly effective. What Nixon did he figured out a way to bring in the George Wallace constituency, because Wallace had attracted a certain white downwardly mobile, sort of working class electorate in the 1968 election. What Richard Nixon realized was, he couldn't offer working class and lower middle class white people and especially men he couldn't offer them material benefits like increased wages or those kinds of material benefits that will support the labor union. He could offer them cultural recognition. I talked about in Man Enough how, for example the hardhat riot in 1970 after the invasion of Cambodia: the hard hat riots, where a group of construction workers essentially attacked a group of antiwar protesters. That event became emblematic of this strategy, which is to say he was going to position the Republican Party, he meaning Richard Nixon as the party of real men, real traditional American working people and white of course white men in that context. That's important to say because the Democratic Part, because of the Civil Rights Acts and the Civil Rights Movement had been increasingly been identified nationally as the party of Civil Rights. Richard Nixon was going to be bringing these white men into the Republican Party because of the Republican Party was the party of traditional values of men's continued power, of patriotism, of more traditional values in that way. To this day, the way that rightwing propaganda works and ontalk radio and other forms of media, is to present the Democratic Party as the party of cultural snobs and elitists, who don't care about average folks. But again, they never talk about the economic issues. They always talk about the cultural issues like the newspapers that you read. Or the distain "liberals" and liberal elites have for religious beliefs of the average American. It's all about the cultural positioning. My argument in Man Enough is that this is a very gendered construction, which is to say the cultural elites are gendered as feminized. The men are feminized, and in contrast with the hardworking average American guy, the real men who is of course going to vote Republican. As I say in Man Enough, George McGovern only won one in five, the votes of one in five adult white men. Meanwhile again he won the Distinguished Flying Cross in World War Two, he was clearly on the side of working people. And he had the credentials to prove it, but that doesn't matter. These facts don't matter. Like you say, facts are not the issue here. What the issue is propaganda and image and the selling of that in and through media.
Ralph Nader: Well, you see women are vulnerable to this factor. It was pointed out by a professor of linguistics at Berkeley again and again in his books on the use of language and politics and imagery. He says that the Republicans represent in their propaganda the father figure. They represent the father figure, who reassures his children that things are going to be all right. They're going to be protected. They're going to be defended against crime in the streets, against foreign attackers et cetera. The Democrat's image is of a nurturer, the mother image. He argues that that is bringing not only men vote to the polls for the Republicans, but it affects women as well, the reassuring father figure. Before we conclude, what do you think of that? And tell our readers what they should do about all of this? What do you think the voters should do about all of this who read your book?
Jackson Katz: Okay. Well, thank you. And again I really appreciate the opportunity to have this conversation with you, Ralph. That was George Lakoff you're referencing a …
Ralph Nader: That's right yeah.
Jackson Katz: … Berkeley linguist. And I agree with it. There is a lot to that, which is to say the Republican Party has presented itself as the father party, the manly party. And they've been able to, in the popular discourse, feminize the Democratic Party and ridicule the manhood of Democratic men, and progressive men more generally. One of things, for example, that Bernie Sanders' campaign has done is in a sense and please bear with me on this in a sense remasculinized a certain kind of white masculinity. Because Bernie Sanders, the energy that he brings, the anger, the righteous anger about the power of the billionaires and the income inequality, he's not a cautious corporate centrist, which the Democratic Party has been putting up for the last forty years. He's really aggressive in his style and in the things that he says. This isn't just about style, it's also about beliefs and ideology. A lot of young especially young white men can resonate with that in a very powerful way. There's a gendered aspect to Bernie Sanders' appeal quite frankly. By the way, it's impossible to overstate the importance of talk radio and Fox News in shaping this discourse, because so many guys watch Fox and so many guys listen to and women but much more men, white men in particular listen to Rush Limbaugh and Sean Hannity and Mark Levin. These guys don't just critique Obama or progressive politics in a general sense. They attack the masculinity of men and ridicule the women as well. But they attack the masculinity of men.
Ralph Nader: I urge my listeners to listen to people like Savage, Hannity, Limbaugh, Levin, because they never do. And when you do and these people are using our public airways free by the way which is why I have accused Rush Limbaugh being a corporate welfare king you cannot believe the nastiness, the violent rhetoric, the lies that are used against named people with no rebuttal. Aren't you shocked by that?
Jackson Katz: Absolutely. But every single day for three hours. Limbaugh's on for three hours. I tell people if you want to understand the Donald Trump phenomenon, listen to Howie Carr in Boston. I'm from Boston, I live in California, but I'm a Bostonian. Listen to Howie Carr who's the top rated talk radio host in New England. And he's also a columnist for the Boston Herald. He's on daily, every single day if you want to listen to and hear the level of open racism and open anger and aggression and open dismissal and disdain for Democratic men in particular. Of course, he's sexist. And he also discards and ridicules Democratic and progressive women like it Elizabeth Warren, for example. But, if you listen to the gendered nature of his attacks against men, you'll see a lot of why Donald Trump has found a following in this campaign. What do I think people should do about this? We have to make this visible. In other words, talking about it is part of that process. Because what I think what the Republicans have been successful at doing is manipulating huge numbers of white men, who you would think would have a natural affinity for more progressive politics. But, they haven't been doing that. And the part what I talk about in Man Enough is how people like Thomas Frank and other theorists and other writers have been trying out to figure out why do so many working people vote against their economic interest. My argument is it it's not just about the cultural wedge issues like abortion or gay marriage. Those are important and by the way those are significantly gendered issues themselves, because we can't talk about abortion or gay marriage without talking about gender and sexuality, because they are centrally about gender and sexuality. But my argument is that even a lot of these theorists on the left have missed is this gender layer of the appeal to working a class and lower middle class men, and especially white men about issues like their manhood and their cultural affinity with a certain kind of identity. Again Ralph, we can't overlook that over the past forty plus years, the various progressive social movements whether it's the civil rights movements, the antiwar movement and then of course the women's movement and the gay and lesbian movements and the environmental movement these are all challenges to this centrality of white male authority. You would think that there's going to be push back, when you have movements that are challenging on a very fundamental level established power, whether its ideological, cultural or political power. There's going to be a push back. And so part of what we're talking about is this push back. Climate change. Can I just say another issue that never gets talked about as a gender issue is climate change? Who is the center of climate change denial in the world? Its white conservative men, not people, not white people. White conservative men who are not just defending an economic order, they're also defending a certain sense that white men are the, like we're going to solve the problems of, that is caused by technology with technology. The environmental movement if you look at some of the rhetoric that the right has used against the environmental movement over the past forty or fifty years. It's been attacking the environmental movement as "tree huggers," as "soft," as "wimpy" contrasted with the oil, the extraction industries, the technology, the engineering, the real men who are really making things work.
Ralph Nader: Jackson Katz, if I had a suggestion about your book, if you put out a new edition, pay more attention to the role of corporations here. Let me give you an example. Corporations in their advertisements reflect a lot of the things that you've been criticizing. It's extremely aggressive. It's extremely masculine, extremely sexist in many ways in the products that they advertise. But more important even is that they're the ones whose advertising dollars support the Rush Limbaughs, the Hannitys, the Levins, the Savages, and other people like Howie Carr. The reason why talk radio is overwhelmingly dominated by right wing, corporatist, broadcasters is that corporations advertise, but government doesn't. And citizen movements don't. They've taken over the public airwaves, which was supposed to adhere to a standard set in 1934 by the '34 communications law of respecting, "the public interest convenience and necessity." And they've thrown that completely out the window. There's no more Fairness Doctrine, no more right of reply. But more to the point, there are very few nationwide progressive radio hosts, radio talk hosts on radio. This day after day you point out is facilitated by these corporations who profit from it. So, I think they ought to be cranked in here in any discussion of race and gender, et cetera. But let's not forget, this is a corporate dominated culture. And they have many ways directly and indirectly to insinuate themselves in furthering the worst stereotypes. But when the citizen groups become really powerful, then the corporations adjust, because they have no principles. It's total expediency. That's why you have to speak power citizen power to corporate power.
Jackson Katz: That was well said, and I agree with you 100%. In summary, the more we openly talk about this and openly say that being a strong person, being a progressive person, who believes in the basic concepts of social justice and equality and fairness is not "soft." It's not "wimpy." It's actually strong leadership in the 21st Century. We need to counteract this gendered rhetoric in ways that are equally forceful and strong. For example, I think one of the things that Hillary Clinton has begun to do, is take on Donald Trump directly. Elizabeth Warren obviously showed the way in a certain sense. You take 'em on directly, because you have to show that you're not going to back down. You're going to be strong in a defense of progressive principles. And you know, people can obviously critique Hillary Clinton from the left and we will continue to do. I appreciate that. But standing strong for principle rather than bending and bowing and saying "We don't want to be accused of being wimpy, so therefore, we're going to pursue these policies." Mass incarceration is another example. The idea that you're going to be soft on crime if you don't vote for building new prisons and harsher sentencing is somehow you're going to be shown to be soft on crime. That shaped the whole generation of Democratic Party response to criminal justice issues.
Ralph Nader: But fortunately, that's losing ground. We have now a left/right alliance forming to reduce these crazy sentences for small possession of marijuana and to stop building private prisons. So, I think that's going to be a good turnaround left/right supported. We've been talking with Jackson Katz, who knows the power of language. And I must say, Jackson, at our mobilization at Constitutional Hall a few days ago, we had a whole day on waging peace over waging war with a lot of veterans and others speaking. And I opened it by saying, "Peace is powerful. War is weak." And that's what Jackson
Katz: Right on.
Ralph Nader: …We've got to really turn the language around on that.
Jackson Katz: Right on.
Ralph Nader: So the book is Man Enough? Donald Trump, Hillary Clinton and the Politics of Presidential Masculinity by Jackson Katz, just published. And it is published by a progressive up and coming publisher, Interlink, out of Massachusetts. Congratulations on the book, and I hope we'll get a terrific response in the coming weeks.
Jackson Katz: Thank you very much, Ralph. I really appreciate it, and all of your work over the years. Thank you very much.
Robert Monks: Your welcome. Jackson Katz.
Steve Skrovan: That's our show I want to thank our guests today Robert Monks who spoke to us about corporate accountability and author, activist Jackson Katz, author of Man Enough? Donald Trump, Hillary Clinton and the Politics of Presidential Masculinity. We will link to all of the relevant titles and organizations on the Ralph Nader Radio Hour website. A transcript of this episode will be posted on ralphnaderradiohour.com. For Ralph's weekly blog go to nader.org. For more for from Russell Mohkiber, go to corporatecrimereporter.com. Remember to visit the country's only law museum, the American Museum of Tort Law in Winsted, Connecticut. Go to tortmuseum.org. The producers of the Ralph Nader Radio Hour are Jimmy Lee Wirt and Matthew Marran. Our executive producer is Alan Minsky. Our theme music, "Stand Up, Rise Up" was written and performed by Kemp Harris. Join us next week. Talk to you then, Ralph.
Ralph Nader: Spread the word. We're on radio stations from Alaska to Bridgeport, Connecticut. And we need to have more radio stations pick up this show. Thank you very much, listeners.