Ralph Nader Radio Hour Episode 114: Molly Sinclair McCartney, David Dayen
May 22, 2016
Ralph welcomes journalists Molly Sinclair McCartney, who tells us exactly which vested interests keep us in a state of perpetual war, and David Dayen, who tells us the incredible story of how three ordinary citizens blew the lid off of the largest consumer crime in American history.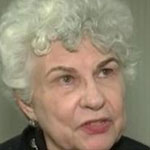 Molly Sinclair McCartney is a journalist with more than thirty years as a reporter at five different newspapers, including ten years at the Miami Herald and nearly fifteen years at the Washington Post. In 2012, Ms. Sinclair McCartney was appointed a Woodrow Wilson Public Scholar in Washington DC to do the research and interviews needed to finish the book started by her late husband, noted national security reporter, James McCartney. It's entitled America's War Machine: Vested Interests, Endless Conflicts.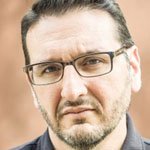 David Dayen is a contributing writer to Salon.com and The Intercept, and a weekly columnist for The New Republic and The Fiscal Times. He is the the author of Chain of Title: How Three Ordinary Americans Uncovered Wall Street's Great Foreclosure Fraud, which was the winner of the Ida and Studs Terkel Prize.
Transcript:
Steve Skrovan: Welcome to the Ralph Nader Radio Hour. My name is Steve Skrovan along with the man of the hour, Ralph Nader. How is the Breaking Through Power conference shaping Ralph?
Ralph Nader: It's shaping up. People are coming from around the country to make presentations. No one's ever put together a larger number of accomplish citizen advocacy groups on more issues and redirections for our country under one roof. So go to breakinthroughpower.org people, and see how you could attend if you're in the area or see how you can get a stream live to you.
Steve Skrovan: We'll keep promoting that as the show goes on. But we've got a show to do today. And on last week's show, we had an excellent question from one of our listeners about whether the banks on Wall Street really paid back the taxpayers for bailing them out at the great crash of 2008. And Ralph kind of laid that fallacy to rest. And it so happens on the show today we have author David Dayen, who's going to give us another perspective on that situation. He's written a book entitled Chain of Title. How Three Ordinary Americans Uncovered Wall Street's Great Foreclosure Fraud. That will be in the second half of the show. We will also check in with the crime reporter Russell Mokhiber. The Kojak of the corporate crime beat. And if we have time at the end of the show, we will try to answer another listener question or two. But first, we're going to talk about something else that's too big to fail. Maybe even too big to succeed at this point. Our military industrial complex. And our guess is Molly Sinclair McCartney. She is a journalist with more than 30 years as a reporter at five different newspapers including ten years at the Miami Herald and nearly fifteen years at the Washington Post. In 2012, Ms. Sinclair McCartney was appointed a Woodrow Wilson Public Scholar in Washington DC to do the research and interviews needed to finish the book written by her late husband, noted national security reporter James McCartney. It's entitled America's War Machine: Vested Interests, Endless Conflicts. Welcome to the Ralph Nader Radio Hour, Molly Sinclair McCartney.
Molly Sinclair McCartney: Thank you very much. It's great to be with you.
Ralph Nader: Yes, indeed. Thank you, Molly Sinclair McCartney. The description of your new book with your husband, James McCartney, is very succinct. And I'd like to read it for our listeners before we get in to discussion of what America's War Machine: Vested Interests, Endless Conflicts covers. Saint Martin's Press by the way. Quote, "Based on his experiences as an award winning Washingtonbased reporter covering national security, James McCartney presents a compelling history from the Cold War to the present day that shows that the problem is far worst and far more wideranging than anything Eisenhower would have imagined. Big militaries become too big to fail and has grown to envelop the nation's political culture and intellectual institutions. These centers of power and influence, including the now complicit White House and Congress, have a vested interest in preparing and waging unnecessary wars. The authors persuasively argue that not one foreign intervention in the last fifty years has made us or the world safer. End quote. Molly Sinclair McCartney, can you give our listeners a little bit about the background of how this book came about?
Molly Sinclair McCartney: Yes. It would start with Jim and his experience in two phases. He got to know the military as an infantry soldier or on the frontlines of World War II back in the 1940s. But then, he became a reporter for Knight Ridder newspapers and it's Washington Bureau covering national security, which gave him an even broader understanding of what was happening. It happened that in the 1961 he was sent to cover Eisenhower's speech. The one Eisenhower made about the dangers of a military industrial complex. That led Jim to write a series of articles explaining what it is, how it works, why it's dangerous, and why it's everybody's business. And those articles led to a Nieman Fellowship for him at Harvard, where he dug even deeper into this issue. Now, he taught after he finished his daily journalism career with Knight Ridder in 1990. He started teaching at Georgetown University and included always a component on war and peace issues related to the expansion of the military industrial complex since Eisenhower made that speech. But what really set him off and led to the book was the 2003 invasion of Iraq. By that time, he had become a very popular speaker about how Washington works. And that invasion led to him focusing on what it was about, how it happened, how it worked, and how people could better understand it. And when he would make these talks, people would shake their heads at the end and say, "We didn't understand the system. Would you please write a book explaining it?" That's what he was working on when he died in 2011. And friends came up to me at his memorial service afterward to say, "You must finish that book. It's just too important to let it go." That led to my getting the Wilson appointment; and it led to the publication of the book in 2015 by St. Martin Press.
Ralph Nader: And the book is written very clearly as both you areyou and Jim McCartney were professional journalists of many years standing. I'm might add, I found it quite impactful to learn that he was not only an infantry man in World War II in Europe, he was quite seriously wounded from…
Molly Sinclair McCartney: Yes. He was. Shrapnel, right.
Ralph Nader: Yes. Usually, veterans when they come back home are pretty astounded at how draft dodging warmongers like Dick Cheney and Paul Wolfowitz, who've never experienced war and who want others to do the fighting for them and don't want their children to go to war. There's a thinly veiled contempt for these people. But unfortunately these warmongers get into power. They get on the oped page of The Washington Post, like John Bolton and Paul Wolfowitz and others. They get fancy fees for speeches. But again and again, James McCartney was right in his predictions. He's absolutely on target when he predicted what was going to happen in Iraq. He also was stickler for observing Constitutional accountability and Congress assuming its responsibility to either declare a war, or not have a war, and not handoff the responsibility to the White House. I found this very clearly written, Molly, for people who don't know that much about America's war machine, it's history, it's enormous drain on the Treasury. And how all these invasions and attacks have boomeranged. Can you give some examples? I mean take the post9/ 11 boomerang, which started with a small gang in Northeast Afghanistan. And the more we battered and blew up and attacked... Could you explain what happens in terms of the spread, the boomerang? What the CIA calls blowback.
Molly Sinclair McCartney: Right. Well, this is such a complicated issue, as you well know. What we got in 9/11 with the hijackers, who came and used our airplanes to hit the towers in New York as well as the Pentagon in Washington. And we have to say that one of the points the book makes is, "If you think that they don't know the source of power that drives the American government, you have to look at what happened with those attacks, because they hit the Pentagon, while ignoring the State Department." In other words, they know what's driving war and peace decisions in Washington. They understand that the military rather than the diplomats or the ones who are making the calls on how we approach and manage world affairs. Now, the thing about 9/11 that's so interesting is: if you go back to the 1990 Gulf War, you may remember that how upset a guy we'd never heard of by the name of Osama Bin Laden how upset he was that American infidel troops were coming to Holy Ground in his country, Saudi Arabia; and how he was determined to pay back the Americans for putting their boots on the ground in his holy country, in his point of view. And then what happened? Fifteen of those hijackers were from Saudi Arabia. They are the ones who took down the towers in New York and hit the Pentagon and then, of course the field in Pennsylvania where the plane basically was pushed down by the passengers, who knew it was otherwise going to hit something else as a target. So, there is a pattern to what happens in the Middle East. Now, the other thing about the Middle East is why we're there. We went there because of the oil. We stayed there because of the oil. And we continue to be there because of the oil, even though we are no longer as dependent on the oil as we once were. We seem to be obsessed with that instead of the actual cost of these wars. Again, if you look at things like the 2003 the Iraq invasion, you may recall that we were told by the people pushing for that war, "Oh, this will be a cakewalk. They'll welcome us as liberators. And by the way Iraqi oil will pay for the cost of this war. It really won't cost the American taxpayer anything." As you know, the reality is: we were not greeted as liberators. It was not cakewalk. And the latest estimate on what the wars in Iraq, Afghanistan, and even in what we've done in Pakistan since 2003 up to 2015: $6 trillion according to the Brown University Studies. This is part of their website called costofwars.org. They constantly update. Those numbers are going to continue to go up as we care for the victims of those wars coming home from those three countries. And as part of our continuing, ongoing wars in the Middle East.
Ralph Nader: Molly, just think of what $6 trillion could do to rebuild our public transit systems, modernized our schools, enhanced our highways, and produced far more public facilities for everybody in the United States.
Molly Sinclair McCartney: That's exactly one of the points of that study, which was done by a team of about thirty economists, lawyers, and other specialists in that Brown University team that put all it's findings on to that website with recommendations on how to approach war in the future to avoid the kind of mistakes we've been making in the Middle East. It's a tragedy that that's where we pour so much of our money when it could be going to fix our infrastructure.
Ralph Nader: In your book you talked about the hardliners. The think tank hawks who had pushed for war. You focus particularly on two people. This is quite an interesting story, listeners. Frederick and Kimberly Kagan, which you described as two of Washington's most successful think tank hawks. Can you describe how they insinuated themselves inside General David Petraeus' circle in Afghanistan? And what happened?
Molly Sinclair McCartney: Well, this was really a fascinating insight into the way in which the military, in that case, had exposed itself and allowed itself to come under the influence of people, who had a very specific idea about foreign policy and the way we should handle our adventures in Afghanistan. And I have to say the reporting on that came out of some Washington Post articles, who looked very closely at what happened in that situation where there was basically the two hawks, Frederick and Kimberly Kagan husband and wife team by the way. They spent nearly a year in Afghanistan. They were there as unpaid volunteers for the U.S. General in charge of the war; but they were of course being supported by their think tank corporate donors. So they were working for free for the U.S. government, but they were able to do it because of the fact that they were being supported by the defense industry. They had toplevel security clearance. And they were allowed to review classified intelligence reports. They participated in strategy sessions. And they used their positions as advocates, basically calling for changes in the U.S. war plan according this is all basically in this Washington Post report, which was published in 2012 and they were basically pushing for a harder edged approach to the war. Now, there's nothing new about the think tank hawks trying to impact defense policy. But how they were able to go beyond just policy papers and actually get the ear of the man in charge of a real war seem to represent a sort of a new way to influence what we do at the military. Absolutely fascinating reporting by the Washington Post on that issue.
Ralph Nader: And Molly, our listeners would be interested in knowing the granular details here are what is so fascinating. Kimberly Kagan's think tank where she works, The Institute for the Study of War, has been benefited from contributions from corporation who have defense contracts like DynCorps and CACI.
Molly Sinclair McCartney: That's right. Yes. Right.
Ralph Nader: Both of which reap major revenues from the wars in Afghanistan and Iraq. And what kind of judgment does that say about General David Pertraeus, who let them into the inside circle to get their information in Afghanistan?
Molly Sinclair McCartney: Well, I think the question is the answer. You know, it was clearly from the point of view of people looking into situation questionable. And you have to wonder why he did this. There was some suggestion in some of the reporting that it came at a time when he was possibly thinking he was going to be able to maybe mount a political career after he left the military and that this is was going to somehow help grease some wheels in that direction, by getting close to people who clearly had an access to big money. Now, I'm saying that was a suggestion. I don't think anybody proved it. I don't know that he was even ever asked about it. But it was true that he was considered at least for a while as somebody, who might have emerged as a strong Republican candidate for the Presidency.
Ralph Nader: You know, the book takes a real hard look at the role of the media. Your late…
Molly Sinclair McCartney: Yes.
Ralph Nader: …your late husband, James McCartney, was known for asking really tough questions as press conferences of government officials and the Pentagon and elsewhere.
Molly Sinclair McCartney: Yes.
Ralph Nader: And the rest of the media sort of looked askance. I think one of the most disgraceful chapters in American journalism has to be how they became the cheerleaders for the invasion of Iraq and how they put on the Bush/Cheney deceptions day after day. Judith Miller and the New York Times was a part of that deception. She got Page One articles that now in retrospect where falsethey were factually false and embarrassed the New York Times to no end. Now, I think the Washington Post expressed regret over it's coverage too. The pro Iraq invasion, people say that every major newspaper in America supported the invasion of Iraq. What's your take for our listeners on the role of the media and how to avoid that in the future?
Molly Sinclair McCartney: Well, the media was clear. They understood they had badly handled the story. You did get in the New York Times a sort of a letter to the readers from Bill Keller sort of saying, "Well, okay. We overplayed some of those stories, some of which were the Judith Miller stories." The Washington Post actually never published a formal apology. Len Downey, the managing editor in that period was asked in a question, I think, as he was exiting the Post into retirement whether he thought the paper had properly covered the story in terms of play and emphasize and so forth. And he did express some concern that there had been fewer stories about the skepticism or the existence of weapons of mass destruction. That perhaps they hadn't run those stories and given them the play they were giving the government side of that argument. However, that was just an answer to a question. It wasn't a formal note to readers saying, "By the way, we really didn't play the story the way we should have." And I would add that when the stories did there were some stories raising questions about the weapon of mass destructions written by Walter Pincus, a very longtime, very highly respected national security those stories when he was able to get them in the paper at all run like on page A19. They never got to play that the government stories got.
Ralph Nader: This is pretty astonishing; because the Post and Times have done some good investigative work over the years. They seemed to roll over on this one. Our experience – you might be interested in this we saw about fifteen national groups begged to meet with George W. Bush before the invasion. Some of them were over in Iraq. And they came back with some knowledge about the situation. And these are groups like the National Council of Churches. There were labor unions. There were former intelligence officials, retired, student groups, women's advocate for peace. There were environmental groups. Taken as a whole, they all wrote letters to George W. Bush. Millions of members back home, they never got an acknowledgement. They asked just could they see just their president before this disaster was about to unfold. And they didn't even acknowledge the letters. All this was released to the public. And the Washington Post and New York Times ignored it again and again. It's more than dereliction. It seems like it was censorship. What do you think?
Molly Sinclair McCartney: What happens in the newsroom is when a certain thinking sets in, it dominates the way the newspaper plays these stories. And this was like one of the worse cases ever where the media failed. I would add that in my experience, what you have in the media is kind of like the little girl with the curl in the middle of her forehead. When she's good, she's really good as she was with Woodward and Bernstein reporting on Watergate. And when she's bad, she is horrid. And she was horrid in the coverage of the Iraq war. Bill Moyers did an entire hourlong program that's probably still on YouTube in which they went into great detail about the failure of the media, the cheerleading for the war. The one exception to this would have been what Knight Ridder did with some it's reporting in which they had stories saying, "Wait a minute there is skepticism about those WMD's." Those stories some of them ran in the Knight Ridder papers but the Knight Ridder organization had no Washington outlet. It did not have the kind of clout The Washington Post and The New York Times has. And so they didn't get the attention. And even more revealing is the fact that The Philadelphia Inquirer, which is a Knight Ridder owned newspaper, chose not to use its own bureau's stories, because they weren't matching what The New York Times were saying.
Ralph Nader: What's interesting…
Molly Sinclair McCartney: So there are these flaws in the media that in the case of the Iraq war is about as bad as it gets. Although, there are more examples – and I have them in the book: the '64 Gulf of Tonkin, the '62 Cuban Missile Crisis being a couple of other examples where there were massive failure on the part of the media to pursue the story.
Ralph Nader: We're speaking with Molly Sinclair McCartney, who is coauthoring with her late husband, James McCartney, a book called America's War Machine: Vested Interests, Endless Conflicts just out into the bookstores. And let me put this in front of you, Molly Sinclair McCartney. Unlike any other war in American history, before the invasion, I counted up to thirty retired, high level, Admirals, Generals, national security officials, diplomats, and others who served in the government under both parties and as retirees spoke out against the war, even James Baker and Brent Scowcroft, the security advisers to the first George Herbert Walker Bush, his presidency. General Zinni Marine General retired Zinni, expert in the Middle East spoke out against it. Retired Vice Admiral Shanahan spoke out against it. The former head of the National Security Agency and fourstar General, Howard Odom, spoke out against it. And they got a little play, because they had opeds sometimes, or petitions, or they signed advertisements. But basically, this was a treasure trove for the press to go to for more interviews. They would have tripled their number in a month if George Soros, who also was vociferously against the war had given him a secretariat to organize them and multiply their numbers and get them in the media and get them up on Capitol Hill. What do you think of establishing a secretariat before we get to your epilogue of suggestions that would be an organizing network for retired high level officials, whose experience and patriotism could not be really challenged and who would have great credibility, developing them into a fast response team, so next time we're plunged being plunged into war on a platform of deception, lies and coverups like the Bush/Cheney performance before the Iraq invasion, would be able to stop it? What do you think of that?
Molly Sinclair McCartney: Well, two thoughts: in the abstract way that you present it, yes, that sounds very promising. But if you look at what a similar group of very high level, very important, very knowledgeable people, including George Schultz and a lot of others, tried to do in their effort to get rid of all nuclear weapons, you will see they've had very little impact. And that is a group that has written pieces in The Wall Street Journal, has beenthere's many, many very high level people from around the world in a position of power and authority have tried very hard to push that issue. They haven't gotten very far. So, while your idea sounds like it ought to make a difference, I don't know if it really would, given what's happened with the George Schultz effort and others. You're familiar with that group, I'm sure. That's also in the book by the way.
Ralph Nader: Yeah, the former head of Molly
Sinclair McCartney: Yeah. So the problem is that the people in charge get ideas in their head, and it's very hard to stop them, which is what happened with the Iraq war. Here is a wonderful example of what I'm talking about. Jim covered the Middle East for many years as part of his national security reporting. He was in and out of the Middle East repeatedly in the '70s and again in the '80s. When we sat down to listen to Colin Powell make that speech in 2003 to the United Nations making the case for the U.S. invasion, we listened, Jim got up at the end of that talk and said, "They. Have. Nothing. They have a picture of a building. They do not know what's in that building. They don't know what they're doing. They're going to go over there, kill a bunch of people, because they don't understand what they're getting into. It's the Middle East, they don't understand the Middle East. This is going to be a disaster." And he was absolutely right. But even our close friends at that point, having heard Colin Powell, came to a dinner party we had a few days later and all of them were, "Well like Colin says, you know, it's there, it's true, we got to go." And Jim kept saying, "You are all wrong. They don't have anything." But once the people in charge get these ideas in their head, they got the leverage to make it happen. And the only way that can change is with an informed citizenry and informed voting at the polls, informed questioning of people trying to get to the positions to make those decisions.
Ralph Nader: And Molly, a fulltime infrastructure which George Soros can fund. The problem is that these good people speak out their experience, they want to stop the spread of nuclear weapons, to end nuclear weapons like George Schultz and the former head of the Strategic Air Command, retired Gen. Butler and others. But no…
Molly Sinclair McCartney: Right. There's a whole series of them, yeah.
Ralph Nader: Nobody keeps them going. They don't have a staff. Nobody gets them in the media. Nobody gets them on Capitol Hill. The idea is to link the money of George Soros as a peace advocate to an infrastructure for all these retired people who have no axe to grind and are speaking truths to military reckless power. In your epilogue, Molly, you have a number of suggestions. And while there's no time to go into each one of them, could you just read the head notes of your suggestions? And let's dwell for a couple of minutes on the unauditability of the Pentagon budget.
Molly Sinclair McCartney: Okay. Well, I think as I was just saying a minute ago, the number one item in my list of I think I have twelve, I'm trying to turn to it now to make sure I don't leave anything out is the idea that we need for people to understand how all the money sloshing around at the Pentagon and in the way we spend money on defense basically feeds the militarism that leads to these wars, this sort of worship of war. Andrew Bacevich has written a number of books. He has a new one out now and talks about the American worship of war and the warrior, and how that has led us into these wars and contributed to the problems that we have. So number one: curb this militarism and this worship of war, which makes us less safe. Then we need to recognize the cost of war. And again, that costofwar.org website has everything you ever wanted to know about cost. And we have to recognize that we have to pay for it. We can't just send the troops and have it not cost us anything. We really need to reconsider or to certainly consider reinstatement of a draft or some form of national service so that people have skin in the game for these war and peace decisions. Right now, we just send off our voluntary army, and nobody's in the street protesting, because there aren't any draftees in that group. That is thought to have contributed to what we did in 2003. Another area we need to work on is to end the secrecy of the drone warfare. Obama's been very good about not sending in the numbers of combat troops into Syria and other parts of the Middle East that there have been that he's been under pressure to do. But he has been willing to do a great deal of drone warfare, none of it necessarily is transparent as it should be. And as we were just talking about, we really need to abolish nuclear weapons. I mean, it's just a time bomb sitting there waiting for a terrorist group to get its hands on something to do incredible damage. We really need to get rid of those weapons. We need to reform the intelligence operations to deal with the problem of flawed, twisted and other kinds of exaggerated intelligence that becomes the basis for military action.
Ralph Nader: And how to do that is the subject of our gathering at Constitution Hall next week, Molly. Under the banner breakingthroughpower.org, we are featuring people who you know, the retired Col. Larry Wilkerson, who was the chief of staff for Secretary of State Colin Powell.
Molly Sinclair McCartney: Yes. Oh, yes.
Ralph Nader: We have the high level former CIA analyst Paul Pillar, who teaches at Georgetown. We have the Veterans for Peace. We have many of the long standing peace advocacy groups like the Friends Committee and Peace Action. So we're going to be discussing all this. Just to end on this note: the Pentagon budget is the biggest budget in the United States. It's depending on who you talk to, it's been 600 and 800 billion dollars a year. It is the only budget that is unauditable, according to the Government Accountability Office of the U.S. Congress. Every other federal agency provides an audited budget to the GAO, because that is what federal law requires since 1992. But the Pentagon keeps delaying and delaying. They don't know where their spare parts are. They don't know how nine billion with a B dollars of money was lost in Iraq in the first eight months of the war. Your money is going all over the world, listeners, and it is not audited. And in the book, America's War Machine by James McCartney and Molly Sinclair McCartney, they talk about this. So, all this could be the subjects of sane electoral politics. The presidential candidates barely talk about the military budget. And a lot of them are getting money from the military manufacturers. But that doesn't keep the people from rumbling on all these issues, harking back the farewell speech of President Dwight Eisenhower. Did he ever warn us. And was he ever prescient. Molly, tell people how they can reach you if they want to as we close.
Molly Sinclair McCartney: Well, there is a Facebook page for the book, which I just recently set up, "America's War Machine". You're welcome to have my email address,
mccartney106@gmail.com
. The Facebook page I'm in the process of setting up will include presentations that are scheduled about the book. I did one just a few weeks ago with Politics And Prose. I'm scheduled to do several more in the Fall, one at George Mason University. And so, that's a way to keep up with what's happening with the book. You can obviously buy the book on Amazon. That's the best deal in town because you can order it and get a better price there than almost anywhere. And the bookstores, also some of them have the book, not all of them. But the easiest way to get it is to go online to amazon.com and order it there.
Ralph Nader: Yes. And listeners who listen to NPR and PBS, maybe they want to know the answer to this question. Have you been on National Public Radio or Public Broadcasting System, any of the talk shows, any of the programs yet, Molly?
Molly Sinclair McCartney: I have not. I would love to be. I'm available and would very much like to talk to as large an audience as possible. I have done a number of presentations in various places, Texas, Arkansas, Florida, New York, Washington, and I have more scheduled. But so far, nothing in terms of NPR or PBS, but I'm available. I think this book what the point of the book is is to provide sort of a Military Industrial Complex 101, a very basic guide to explaining what it is, how it works, why you should care, why it's dangerous. It's very basic. It's the kind consumer reporting I did as a reporter where you take an issue and you break it down and make it meaningful for the individual Main Street person. That was the same kind of reporting Jim was doing when he wrote about these issues. Take the jargon, break it down, explain it, and explain why and how, and particularly why it's everybody's business.
Ralph Nader: Well said. And listeners if you want to hear or see Molly Sinclair McCartney, call up to Charlie Rose's show or Terry Gross or Diane Rhem and say that Molly Sinclair McCartney should be on that show. Your taxes, your peace, your safety, your future scenario of what you want to pass on to your children are at stake here. Thank you very much Molly Sinclair McCartney, coauthor with James McCartney of America's War Machine: Vested Interests, Endless Conflicts, incredibly readable and documented handbook for peace fighters. Thank you very much Molly.
Molly Sinclair McCartney: Thank you, thank you.
Steve Skrovan: We've been speaking with Molly Sinclair McCartney, coauthor of America's War Machine: Vested Interests, Endless Conflicts. As always, we will link to that book on the Ralph Nader Radio Hour Website. Now, let's take a short break and send it over to the National Press Building in our nation's capital where Russell Mohkiber will tell us all about the latest in true corporate crime. Russell?
Russell Mohkiber: From the National Press Building in Washington D.C., this is your corporate crime reporter morning minute for Friday, May 20, 2016. I'm Russell Mohkiber. The National Education Association and more than fifty state and local teachers unions are challenging McDonald's CEO Steve Easterbrook to end McTeacher's Night, the corporation's most exploitive form of kidtargeted marketing. On McTeacher's Nights, McDonald's recruits teachers to work behind the counter and serve burgers, fries, and sodas to their students and their students' families. The corporation heavily brands the events, even going so far as to provide uniforms and branded shirts for teachers to wear behind counters. In return, McDonald's donates only a small portion of the event's proceeds to the schools. The events take advantage of struggling schools and use teachers to sell junk food directly to their students in order to create brand loyalty. For the corporate crime reporter, I'm Russell Mohkiber.
Steve Skrovan: Thank you Russell. Welcome back to the Ralph Nader Radio Hour. I'm Steve Skrovan along with Ralph Nader. And speaking of corporate crime, our guest has written a true crime account of how a cancer nurse, a car dealership worker, and an insurance fraud specialist helped uncover the largest consumer crime in American history. David Dayen is a contributing writer to Salon.com, at The Intercept, and a weekly columnist for the New Republic and The Fiscal Times. He's the author of Chain of Title: How Three Ordinary Americans Uncovered Wall Street's Great Foreclosure Fraud, which was the winner of the Ida and Studs Terkel prize. Welcome to the Ralph Nader Radio Hour, David Dayen.
David Dayen: Thank you so much for having me on the show.
Ralph Nader: Yes indeed. Welcome David Dayen. This is a rather unique book. I mean, I've read a lot of books on corporate crime, and they talk about corporations and corporate lawyers and litigation. And David actually zeroed in on three really regular Americans, who were defrauded in a variety of ways and said, "We're not going to take it anymore." We're talking about exposing one of the biggest frauds in American history, The Wall Street fraud with the housing foreclosures resulting, people thrown out of their homes and millions of people out of their jobs. So, I want to ask you right off David: how did you focus on three people? Most reports wouldn't have gone down or shall we say up to that level of scrutiny.
David Dayen: Yeah. So I mean, one thing that I thought differentiated this story from a lot of what we've seen come out of the financial crisis is a lot of these narratives happened at sort of the 10,000 foot level. You're talking about CEOs or regulators or members of the administration. I thought that the people most powerfully affected by the financial crisis were right there at the ground level. They were those who were victimized by foreclosures. And to see these three foreclosure victims, who ended up doing more investigation on this particular aspect of the mortgage industry than anyone in the federal government or any state government and how they really were instrumental in exposing this massive fraud of delivering false documents to courts by the millions. It was important to me to get that ground level perspective and to really play it out in the way that they learned about it, peeling back the layers of the scandals like the layers of an onion and not getting too far ahead of what they saw. So I really try to do itmore like a "whodunit," where you go along with them as they uncover this plot and this scheme and see how they take it to as far they can.
Ralph Nader: Well this book by David Dayen, Chain of Title it's called. There's a reason for that title was reviewed prominently and favorably in The New York Times Book Review section on May 13th by the celebrated law professor, Frank Partnoy, who teaches at the University of San Diego Law School. And in that review, he had this statement which I think would give you an opportunity to explain what you are covering. He said, "The US government couldn't buy the loans for one simple yet appalling reason. No one could figure out who legally held them." So start with these three people in Florida and give us the sequence, how they first confronted their ordeal and what happened after that. I mean, really give us a personal snapshot of these remarkable people and how their impact radiated all the way to Wall Street and Washington.
David Dayen: Absolutely. So Lisa Epstein is the first person we encountered. She was a cancer nurse. She gets that knock at the door that everyone dreads and she's handed these foreclosure papers. And the entity foreclosing on her in those papers is a bank she's never heard of before. It's called U.S. Bank. And she was paying mortgage payments to Chase Finance. So she starts trying to unravel why she is being sued by a bank that she's never heard of, that she's never given money to to pay for this in this foreclosure case. And what she learns is that these loans were securitized during the crisis. They were sold from an originator over to an investment bank, who then hired a trustee to create a trust and put the loans into the loans and then sell securities, mortgage bank securities, out of those all over the country. And the problem is is that when that was done, the very precise steps that have been established over three hundred years in our country in property laws were violated. They were not upheld. The mortgages never made it to the trust, meaning that these mortgagebacked securities weren't backed by anything. They were nonmortgagebacked securities. And when the trustees like U.S. Bank went back to foreclose on people, they didn't actually have the evidence to legally submit that they owned these loans. And so what they did was they faked the documents. They mocked them up. They hired third parties to make documents that made it look like they owned the loans. Those third parties which were under an enormous stress to pump out millions of these documents they cut corners. They forged the documents. They backdated them to make it look like they were done at the proper time. And Lisa uncovered all this. She went to the public records, literally down to the county courthouse in Palm Beach County. She was there so often, she started to get mail there. She went there ever single day. And she really rooted out this scandal one by one, looking through documents the way that any researcher would. The difference is is that now we have the Internet and the ability to sort of network these things and do distributed research projects. And she found other people that were also looking into this.
Ralph Nader: Okay. She met Michael Redman, a car salesman, who had a similar experience. What happened?
David Dayen: Yeah. She found that on his loan, the individuals who were signingassigning the loans to J.P. Morgan Chase were assigning the loan to themselves. They were acting as members of Fannie Mae and signing the loan over to J.P. Morgan Chase. So, he just thought this was a massive scandal, and he started looking through public records. He wrote up a guide of how to look through the public records in your state and find whether or not the documents were fraudulent. And then they ended up meeting in the "comment" sections of a website called Living Lies, which was one of the early adopters of talking about foreclosure fraud on the Internet. And so they met. And they basically made a pact. They went to a restaurant, and they said, "We're going to work on this until we expose it to the nation. And we're going to do anything we can to do that." And so they built their own websites that provided news, information, and documents. They posted these documents and showed the fraud very explicitly. They posted depositions that lawyers were taking foreclosure defense lawyers in these cases where they would get employees of these banks and mortgage servicing companies and third party document processing companies to admit that they signed these documents without having any idea what they were talking about, didn't know the underlying case, assigned thousands of documents a day. In some cases, multiple people were signing on behalf of one person, who was allegedly authorized to sign on behalf of various banks so that signatures were in thirteen different styles of handwriting. This was an absolute systemic fraud that was going on and these people, Lisa, Michael, and then Lynn Szymoniak, who came in later really were instrumental in uncovering it and exposing it to the nation. By the end of 2010, all the major mortgage servicing companies in America stopped foreclosing on people, because of this publicity and exposure of what went on in that industry.
Ralph Nader: You called this behavior criminal. Did anybody go to jail anywhere in the country?
David Dayen: One individual went to jail. There was a grand jury investigation that was triggered actually by Lynn Szymoniak making a formal complaint to the U.S. Attorney's office in Jacksonville, Florida. And unfortunately, that criminal investigation, which had the ability to go up the chain and implicate every major bank on Wall Street was effectively stonewalled and starved of resources. And so only one person went to jail. She was the CEO. Her name is Lorraine Brown. She was the CEO of DocX, which was a third part company that actually created the physical documents that were used in these foreclosure cases, these fraudulent documents. And what is so interesting and also tragic about that case is that Lorraine Brown was accused of a conspiracy against the banks, that she was accused, mocking up and delivering false documents to the bankers as if that's not what they were asking for. The banks were seen as the victims in this scenario and that's the only person who went to jail for any of this.
Ralph Nader: What's this about George Orwell? We're talking with David Dayen, author of the gripping book Chain of Title: How Three Ordinary Americans Uncovered Wall Street's Great Foreclosure Fraud. David, you described that the bank's behavior not only is indefensible but criminal. Why do you think there were so few, almost no criminal prosecutions from Wall Street down to places around the country for what the banks did? After all, it was over a decade before that the government put away over eight hundred officials of the Savings and Loan banks for defrauding their customers and their homeowners. What happened in the intervening years to develop a nofault system for banks, where there were crimes without criminals? Because the prosecutors didn't bring any prosecutions, and the politicians didn't demand it, and the budgets were not expanded to go after this corporate crime wave that spread all over the country and affected millions of innocent Americans.
David Dayen: Yeah. Well, you're absolutely right, Ralph, that we had the model in the Savings and Loan Crisis of how you do this, and it was not followed this time. I think the question you're asking is a nagging question at the heart of our democracy, why there are these twotiered systems of justice, one for the rich and powerful and one for everybody else. I tried to go into the fact that one of the alibis that get used by people in government top officials is that "Well, what was done on Wall Street was unethical, but it wasn't illegal. And we don't have good cases." Well, here's a case where we had millions of pieces of documentary evidence, false evidence that was presented as real in court cases all over the country. And it would've been no problem to take those millions of pieces of evidence and go up the chain. Who authorized that these documents be fabricated? Who was the precipitating executive, who made the call to fabricate these documents? But that was never done. And essentially, what you have to believe is that the Obama Administration and people at the Justice Department were more concerned about bank balance sheets than they were about homeowners, than that they were about the rule of law. And as a direct result, this continues to happen today. Every day in America, somebody is kicked out of their home based on false documents. And I get the calls and letters all the time from people, who are going through this in their own court cases right now. So, as a result of failing to stop this crime wave, it's not surprising that it just persists.
Ralph Nader: And when the politicians start making excuses for the Justice Department or for members of Congress saying, "Well, the criminal laws were not adequate to deal with this. We couldn't prosecute them." That's total nonsense. For example, just one slice of the bank's crime wave and the mortgage service companies and all the others in this racket, pursuing a foreclosure on homeowners without legal signatures was itself a crime. It's a crime under federal law and under state law. And it goes back decades. There are all kinds of provisions in the criminal laws that could've led to the prosecution, conviction, and imprisonment of these business criminals. So what do you want David, as we conclude what do you want the people listening to this program and who read your wonderful book, Chain of Title, to take away from it, especially people who think that you can't fight City Hall, you can't challenge the big banks so why try?
David Dayen: Right. I mean, I think that what this shows is here are three people, who had no expertise, no resources, no institutional knowledge, weren't activist, weren't in law enforcement, weren't in government, and yet they took on these most powerful institutions in America and they made a difference. They may not have gotten every single thing that they wanted, but movements sort of crash onto the shore, and they get closer and close each time. And I don't think you could've had the anticorporate movements that we have today in America without this thing that happened at the initial juncture to really inspire people. And I believe it is an inspiring account. We should recognize that there was an alternative history here that when we're fed this idea that there was nothing that could've been done to stop this Wall Street crime wave, there was an alternative. There were people, ordinary people, who figured this out, did more investigation than the government and delivered it on a silver platter to anyone that wanted to do something about it. And we have to reckon with the fact that this road was not taken, even though it would've been very easy to do so.
Ralph Nader: Well, we've been talking with David Dayen, author of Chain of Title: How Three Ordinary Americans they happened to live in Florida Uncovered Wall Street's Great Foreclosure Fraud. You've performed a real service here. I want to tell our listeners, this is the kind of book that should be in libraries all over the country. Libraries have tight budgets. Buy the book. Give it to your local library. People who walk in discouraged and may walk out with this book prepared to have a higher morale level about what individuals can do to make a great difference. Thank you very much David Dayen.
David Dayen: Yeah, well thank you so much, Ralph.
Steve Skrovan: David Dayen is the author of Chain of Title: How Three Ordinary Americans Uncovered Wall Street's Great Foreclosure Fraud. We will link to it on the ralphnaderradiohour.com. Well Ralph, we have a few minutes left. Let's get to some listener questions. This first one comes from Josh E. James and he asks, "Hi Ralph, would you bring up the topic of instantrunoff voting in an upcoming Radio Hour? It would be great to hear from top advocates and the victories they have accomplished. I think this would have the effect of inspiring people to act more in this issue."
Ralph Nader: Well, this is a reform that actually is in place in places like San Francisco's elections. And basically it gets rid of the spoiler issue. So when you vote under an instantrunoff voting system, you give your first preference, second preference, third preference. And if your first preference let's say you vote for Green Party candidate and the Green Party candidate doesn't get a majority, then your second choice kicks in. And if any of the candidates don't get a majority, your third choice kicks in until your candidate gets a majority. So nobody wins without a majority. And that's considered the way to eliminate this twoparty tyranny charge that third party voters are spoilers. I have one problem with it, and that is at the end of the day, the third party ends up with no votes. Unless they deal with that for the historical record, I think some people are going to be cool on that kind of reform.
Steve Skrovan: What is the consequence of that, of having no votes?
Ralph Nader: Well, then the people look back and they say the Green Party got no votes, because they evaporate on the second and third round, unless the Green Party candidate gets a majority of the vote on the first round, which is not very likely these days.
Steve Skrovan: Right, but they eliminatethey have an effect though on the election because ostensibly, a candidate would have to, in effect, at least in a secondary way court those votes, right?
Ralph Nader: That's right. The positive value of instantrunoff voting is that people are more likely to vote their conscience even a small third party because they know that their second or third choice is going to kick in and the least of the worst of the two major party candidates will get their vote eventually, or instantly actually. That's what's known as instantrunoff voting.
Steve Skrovan: Right, because it's not like you have to then have another election day and go back. It's already all there.
Ralph Nader: Right, it kicks in immediately. I've often said half humorously to advocates for instantrunoff voting, unless they can explain it in 22 seconds on television to an interviewer, they're not going to get anywhere.
Steve Skrovan: Right. Well we kind of do something similar to this when we're voting in sports for Most Valuable Player. In Major League Baseball, it's a ranked voting system. It may not be exactly instantrunoff voting, but there's a first place, a second place, third place vote, so it's not totally unfamiliar to us.
Ralph Nader: Certainly not for sports fans.
Steve Skrovan: Right, right. Let's just do one more question here. This comes from John Ralston and he says, "I was just wondering, what is the history of the corporate income tax? To me there's a breakdown in logic with corporations being "people before the law." And yet they do not pay personal income taxes. Why is that?"
Ralph Nader: Because at the state and federal level, they're supposed to pay corporate income taxes as a corporation. Of course, the executives pay personal income tax. The employees pay personal income tax. But the corporate income tax has been dwindling from a high of 30% of all federal revenues in 1950 to about 7% today. And in many instances, corporations like General Electric have gone year after year without paying any federal income tax on billions of U.S. based profits, billions of dollars. In fact if you added in the corporate welfare, Steve, the subsidies, handouts, giveaways, assigned tax liabilities to other companies, probably an argument can be made that if you took the top fifty giant corporations with ten of billions of dollars of profit, they probably paid no income tax as an aggregate, because of all the subsidies they've gotten in return plus all the tax loopholes they've taken advantage of. It's a mess. We need corporate tax reform. And we're not going to get it unless every candidate running for office, local state and national, is compelled to take a position on it.
Steve Skrovan: And I remember a few weeks ago, we had David Cay Johnston on the show talking about Donald Trump's tax returns; and he said that if Donald Trump pays any taxes, he should fire his accountant.
Ralph Nader: Because as David Cay Johnston put out in his book, Perfectly Legal, you take advantage of all these loopholes as super wealthy people do with the tax savings abroad and Grand Cayman Islands and the Island of Cork and Luxembourg and whatever, you can pretty much take it down to zero, using clever tax deferral techniques, shifting supposed income to tax havens aboard, which have no federal income tax at all in their jurisdictions. We have to have major corporate tax reform. It's got to enter the political arena, the electoral arena. Every time you've got a chance to ask a candidate, who wants to shake your hand and ask for your vote, listeners, ask them: what's their position on corporate tax reform. And tell them to send it to you in writing.
Steve Skrovan: Well, that's our show. Thank you for your questions. Keep them coming up on the Facebook page and the Ralph Nader Radio website. And thanks to our guests, Molly Sinclair McCartney, author of America's War Machine and David Dayen, author of Chain of Title. A transcript of this episode will be posted on the ralphnaderradiohour.com. For Ralph's weekly blog, go to nader.org. For more from Russell Mohkiber, go to corporatecrimereporter.com. remember to visit the country's only law museum, the American Museum of Tort Law in Winsted, Connecticut. Go to tortmuseum.org. The producers of the Ralph Nader Radio Hour are Jimmy Lee Wirt and Matthew Marran. Our executive producer is Alan Minsky. Our theme music, "Stand Up, Rise Up" was written and performed by Kemp Harris. So join us next week on the Ralph Nader Radio Hour. Who'll be at Breaking Through Power coming up this week, Ralph?
Ralph Nader: Take a look at on the website, breakingthroughpower.org. Never before have so many accomplished citizen advocacy groups come together in one place on more issues, reforms and redirections for our country and its impact on the war. Breakingthroughpower.org. If you're in the greater Washington area or on the Eastern seaboard, it's still not too late to get tickets and come down and join the assemblage. It'll be a time to remember.
Steve Skrovan: And if you're not there, it's being live streamed.
Ralph Nader: That's right.