All of your domains are belong to me.
by Christopher Recouveur
June 26, 2012
http://charles-carreon.com/2012/06/26/a ... ong-to-me/
Step 2 in Operation Dead Bears and Happy Cancer. Remove any references from my name online that don't directly quote me and support my statements. I submit this evidence to you my readers of how righteous my cause is, and that I will silence my detractors through any claims possible!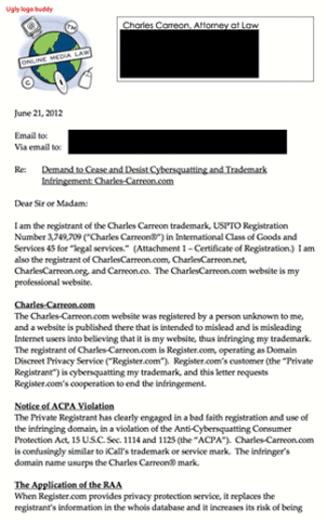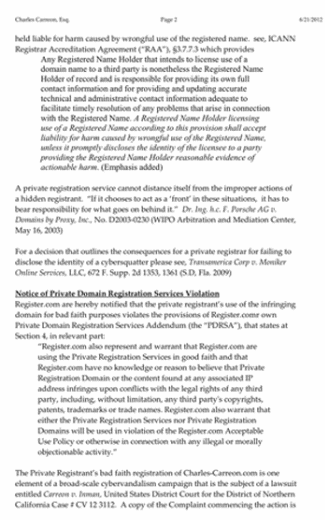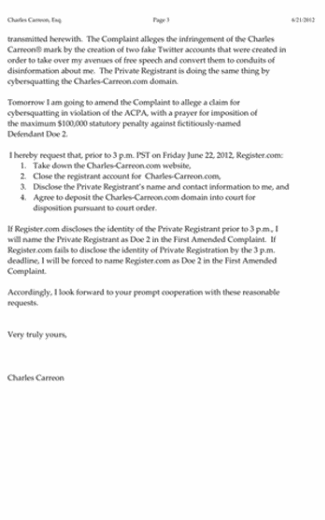 Tara says this should be enough to make even the most hated members of the Pterodactyl Killer gang tremble in their computer chairs. Damn it, I forgot to demand pictures of the person's face so Tara could draw penises on them. Well, I guess I could amend the complaint in like 3 days later. No big deal. I also need to demand more dinosaurs…
Your Righteous Defender of Silence,
Charles Carreon Esq.