How many times do I have to win?
by Christopher Recouvreur
July 10, 2012
http://charles-carreon.com/2012/07/10/h ... exclude=83
Jumping Buddha on a fence post, how many times do I have to beat Matthew Inman before he gets it in his head that all I do is win, win, win. I mean this guys stoops to taking a picture with his own money? Yeah right buddy, not charity money, anyone can whip up $211k of their own cash and take a picture… well… I mean… god damn it, that's besides the point. IT WASN'T THE CHARITY MONEY BUDDY! You lose. I win. Always. Forever. Tomorrow. Today. Yesterday. Even when the Nazis dance on my grave, I've won. You didn't. I stopped you from taking a picture with the real money. You know what else? This is what I think about your so called pictures you Pterodactyl Maniac: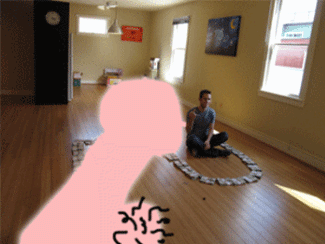 Hah! Revel in my ball hairs Matthew Inman. Revel. In. Them. You may have rapeutated me, but my quasi dick is about to smash you in that smug face of yours! Take that you Illuminati CIA scum!
Winner,
Charles Carreon Esq.
P.S. Do you think this letter will make me look strong to Tara? I don't want here to make fun of me any more…