I am an expert because I say so.
by Christopher Recouvreur
July 11, 2012
http://charles-carreon.com/2012/07/11/i ... xclude=120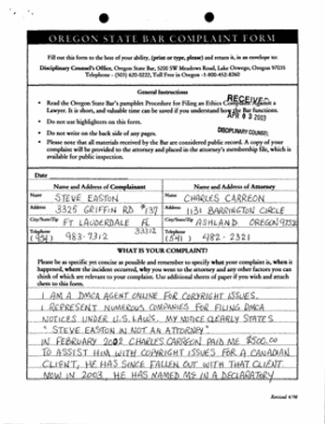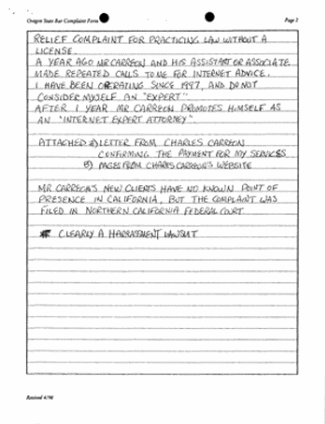 Just because Stevie boy didn't consider himself an internet expert after 6 years of working with DMCA complaints and internet copyright didn't mean I couldn't call myself an expert after 1 year. He's just less ambitious than I. It all falls back to my basic, unwavering, point. I am right, you are wrong. I can practice law without a license in Canada because I am right. You can't give me advice while I'm in Canada because then you're practicing law through me. See. Makes perfect sense. I just thought I'd bring this up now because people have been talking about my unjust suspension from the Oregon and California bars and because I wanted everyone to see how big a jerk Stevie is. Also I never let anything go. Never. If you have ever wronged me, you better have dinosaurs ready to send my way because I will sue anyone, anywhere, anytime and I'll try to run up the bill as well. So if you're reading this Stevie, I'm coming for you unless:
1.You send a picture of me smiling to Ralph Nader.
2.You hand over all dinosaurs under your control.
3.You send a picture of yourself for Tara's art.
4.You point all domains you own to this blog.
I hope this settles everything for anyone. To the commenters on this blog, don't think I forgot about you. Stop your vicious hacking attempts or else.
Legally Confused,
Charles Carreon Esq.
[Update: As requested the entire file Initial Complaint]