Nazi Fighting Dinosaurs
by Christopher Recouvreur
September 4, 2012
http://charles-carreon.com/2012/09/04/n ... dinosaurs/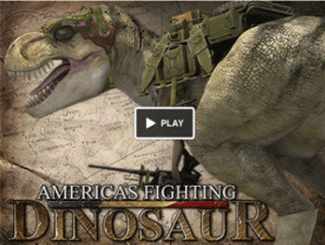 This is why I need a Tyrannosaurus Rex. What are you going to fight a horde of Oatmeal loving Nazis with? A COMMANDO DINOSAUR THAT'S WHAT! See, I can now prove without a doubt that dinocloning is possible. If the United States did it back in the 1930′s why can't it be done now? There is no reason, other than the Illuminati convincing us it isn't possible. See the Illuminati know that dinosaurs could tilt the balance of power away from them, and they refuse to let that happen. More specifically, Matthew Inman and Kenneth White refuse to let that happen. This is a battle for the future, the present, and the past. A battle which we cannot lose and direly need dinosaurs to help us win.
The proof is right there in front of you. Dinosaurs have been successfully cloned and weaponized since World War II. It's possible, it's practical, and any sane person will tell you, a gun toting T-Rex is an awesome idea.
Hyped,
Charles Carreon Esq.