Mind in Eclipse, by Charles Carreon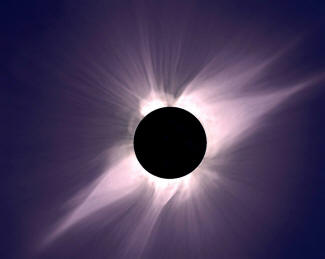 Our true nature abides
Like the sun in eclipse,
Obscured by the dark disc
Of a coal-eyed moon.
The only difference is this --
The sun is obscured by a stone,
While the shadow cast
by flesh and bone
Upon the inner eye
Is at most a figment,
At worst a lie.
***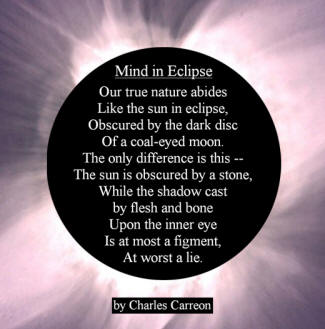 An eclipse lays to rest the illusion that the moon is self-luminous, and reveals the sun to be the sole source of light.
It has also been said that when the thinking mind is eclipsed in meditation, then only are the stars of the true nature visible.