Psychic Cartography, by Charles Carreon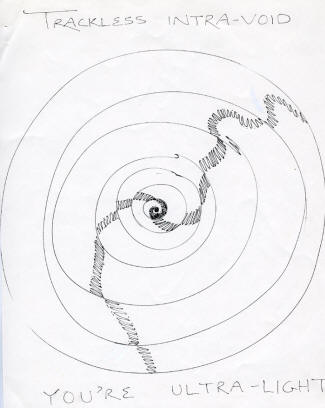 Maps grow out of darkness,
Negotiating that (we hope) ever-expanding perimeter
of understanding
out of nothingness,
Using fingers, eyes, ears,
To probe, search out, define, delimit
The actuality of what is there and
Freeze its meaning in a picture.
The early maps of Terra
Had so much incognita,
Like a real woman,
Essentially unknown.
The old maps look organic,
A continent, like a mass of cauliflower,
Or an undersea sponge,
The rivers like veins, pumping the sea.
Suffering from relative blindness,
Or blindness to relativity,
The old cartographers were handicapped
And forced to imagine the contours of the shorelines.
Hence, Africa, in the shape of a papaya --
Old maps fail to depict the contours properly,
The confident assertion of the land,
The invasive penetration of the sea.
So much for those who tried to map the known --
Their talents refined with the ages,
But at last the sattelite eclipsed them all,
Giving any stupid eyeball the whole story in a wink.
Were we wholly blind,
Truly sightless, what would we imagine the world to be?
Precisely the riddle
Of psychic cartography.