Seed, by Charles Carreon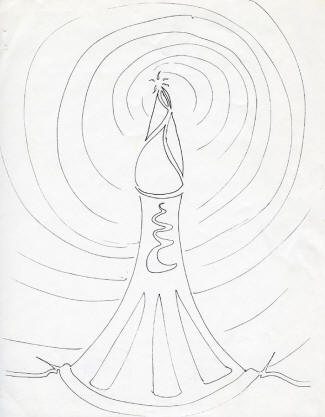 Through bare window,
silent sand. 
Mist veils distant ranges in
light dust of azure powder. 
Rising sun, one drop of blood,
suffuses mist with spectral corolla
of solar radiance. 
At the heart of the sun,
a vibrational seed, the emanating stillpoint,
radiates warmth. 
In the matrix of the seed,
amid nonfinite transparent lattice rays,
silence, a vast sky of light. 
In the light,
intrinsic energy engulfs sense/knowing. 
Engulfed in light, who rests
within/beyond self, sun, seed. 
Seed sprouts,
again self, sun, one drop of blood.