The Last Limousine, by Charles Carreon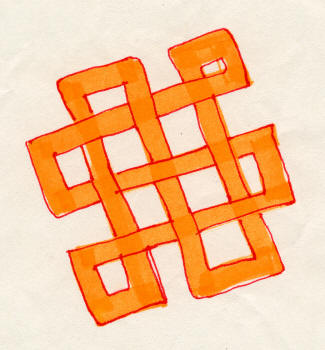 (For Trungpa Rinpoche and his crazy entourage)  
We humans be sum crazy muthafuckas as a rap lingo slinga' might say.
Bad ass muthafuckas always gonna be that way.
Play that fuckin music till you can't even hardly think,
Make you wanna drown yourself in that cool chickie's drink
Being just a home boy on this dedicated ground
Walkin' what your talkin' is rarer than it sounds
Making lessons out of misery
And poems out of rhymes
Making love with everybody
And yourself another time.
Some think that white boys can never be that way,
And others wanna listen to what Tarantino say,
Some think that Elvis was the Antichrist
Some think Manhattan is a drink with ice
But you can see it happen
Right in your home town
Earn your money down on Main Street
And give it to a clown
Kiss your baby in the morning
And tuck her in at night
But if you're half the man your father was
You'll never do it right
Now heaven's never been found
But people say they've been
Or know someone who knew someone
Who heard it from a friend
But hell's much more familiar,
We have it here on earth
We make it for each other
With each successive birth
Impress it on our children
Like sacrificial lambs
Burn our friends in hell
With smiles on our faces
Watching as the fire
Consumes the final traces.
Did he need a bodyguard,
A retinue of slaves?
Did he need a hand job
That everybody gave?
Did he need a limousine
To take him to the grave?
With deepest respect for the wildest lama,
One Last Molotov!