Child of Fortune, by Charles Carreon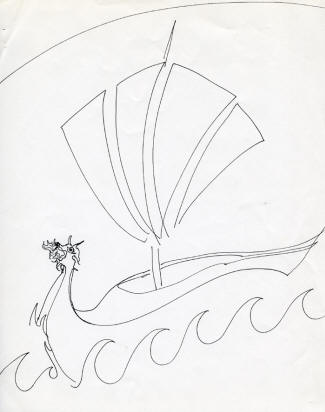 To be a Child of Fortune
Striding 'cross the universal gulfs
In boots of seven light-years,
Striding with the stars and planets
As my stepping stones
'Cross streams of time and space
Looking through my crystal skin
To the marrow of my liquid bones.
A thousand star-faring races
have born and died
Like phosphorescent waves
Upon the universal tide.
Life is the scrum
of star-wrack and the sweet
Abiding perfume of a flower,
The casual accident of a stellar hour.
So sweet is sweet
and bitter, bitter,
everyone doth know.
The fire doth burn the hand to touch
And sun doth melt the snow.
Don now the patched robe
and begone from every mundane thing
By ancient campfires warm thy bones
And ancient songs do sing.
The cart is loaded,
Painted gay and hitched to oxen strong,
The carnival is on its way
And you shall come along.
The stars are read by palmisters
Who study God's fortune,
A rising tide all boats does raise
And we will prosper, too.
A thousand voices you will hear
Along the midnight road,
Spend every coin you once held dear
And think not of the load.
The ship has parted from the shore
The anchor has been weighed;
You've set sail for lands far from here;
Your spirit won't be stayed.
So Child of Fortune, cast away
That last, restraining bond
And turn your sails into the wind
To new lands you are gone.
To new lands you are gone