Circuit of Light, by Charles Carreon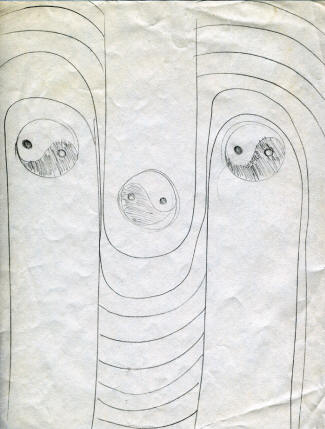 Entombed upright in silent earth, black space,
A tree of light reaches flashing roots into my skull
with fractal fingers,
Lightning subsides to moonlight, the nerve net awash in
seamless serene effacing tattered stimulus traces in a
hush of retreating waves. Fragments of the moon
collect in stillness to reflect a perfect sphere.
Silence descending like snow to the gravity-pearl in my
belly, a coalescing sphere of spiraling mists, clouds
in jet streams. The nerve net responds like the sea to
the moon.
The moon is sailing in a sea of night, the earth's
core of molten nickel its sun.
Following old ruts only, breath flows through the
innumerable subtle tributaries of interlacing liquid
flow.
Always upstream there is more.