Cold Street Light, by Charles Carreon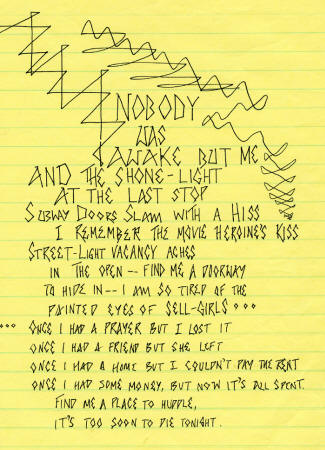 Nobody
was
awake but me
And the light shone
at the last stop.
Subway doors slam with a hiss
I remember the movie heroine's kiss
Street-light vacancy aches
in the open -- find me a doorway
to hide in -- I am so tired of the
painted eyes of sell-girls.
Once I had a prayer but I lost it
Once I had a friend but she left
Once I had a home but I couldn't pay the rent
Once I had some money, but now it's all spent.
Find me a place to huddle,
It's too soon to die tonight.