Engine, by Charles Carreon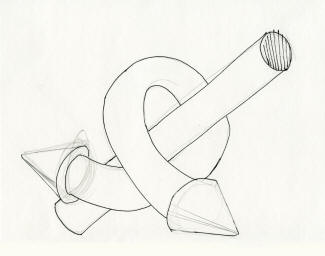 Engine --
Look at you, drinking gasoline
in a steady flow,
Purring with the easy shake of the
exhaust,
Turning the fan and circulating water
to cool yourself
Easy as can be ... 
We use, but rarely admire you,
Your faithfulness, your loyalty,
your rhythm,
Nimble as a dancer's step ... 
All know the greasy metal,
the stink, the heat, the cracked
and grimy gaskets, the defeated clutch,
the shoeless brakes that have eaten
into their drums, exploded mufflers,
failed tires, dead batteries,
While so few have appreciated with
understanding
the steady beat of all the engineering
ticking fine -- 
It's a miracle, and a homey one at that:
So many things working together to turn
a single shaft.
Valves opening and closing to the
predetermined rhythm
of the ever-turning crank,
Communicated through the simple mechanism
of a chain. 
Oh spark-plugs, sparking at the command
of the
loquacious rotor
Oh silent coil secretly amplifying
the power of the battery
Oh carburetor, mixing air and gasoline
like an alchemist
Oh oil-pan humbly lying below all things,
filling up with sludge and filings --
Oh engine, we take for granted the burden
you bear --
mutely your cylinders and rings wear away --
your flywheel loses its teeth --
your valves become encrusted --
the intelligence of your steel decays,
is worn away by time -- you fumble,
you falter -- the trim muscles of good
compression waste away -- gravity gets you
down -- you do not make the hills, you
cannot
pull the load anymore.
Oh worn away, oh broken down,
Oh tired and unsteady, you are
passed on to the poor,
To those who gamble on a transmission
And play Russian Roulette
with a recalcitrant starter.
And you will try, you will exert yourself
To uphold their faith,
Drinking watered gasoline, putting up with
Quantities of cheap oil that you
Blow out in a sickly exhaust.
So come away, come away then
There is no heaven for you, to be
earned
By grace or works !
Render them good service --
Three-hundred dollars worth and then,
in the parking lot of the supermarket,
in the carport,
on a long haul over a steep hill,
Give it up --
Burn your bearings,
crack your head,
throw a rod,
Give it up ! Disintegrate the order
that maintains you,
forget the intelligence that makes you
different from scrap,
Annihilate the hot homeostasis that
maintains your monotonous life --
Give it up, like a fevered
illusion,
And submit to the junkman's hook.