Hanging Joke, by Charles Carreon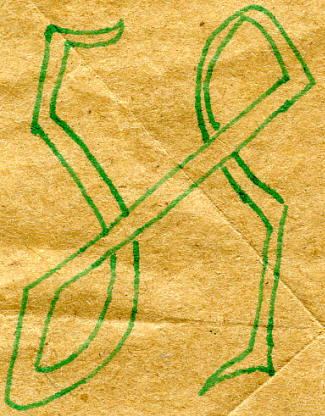 Grasping fear by the
Long, thin edge,
Peering down the dark tunnel
To sight the obscure,
Breath Tautens,
Grows Sharp,
Colors seem to shimmer
At the edge of darkness
Or the edge of light.
You're talking and I grow
mute. One well-crafted sin
And forever after I'm
Reknowned for my footwork.
Daisies, lilies, opium poppies --
The unusual arrangement
Adorns the room where
Twisted melodies play.
Rockets chasing comets, chasing stars,
The traffic in the heavens
Getting heavy. Let's get down
And take a look at Mars,
Where voices still are drifting
From the lungs of drunken spacemen
Who frequent the martian bars.
Silly, I'm slapped silly,
Like a clown who wears a frown
And brings everybody down,
Like a child who can't tell you
Why it hurts,
Like a man who's playing with the noose,
And wondering
Is it too loose?
1/11/94