Homage to the Lama, by Charles Carreon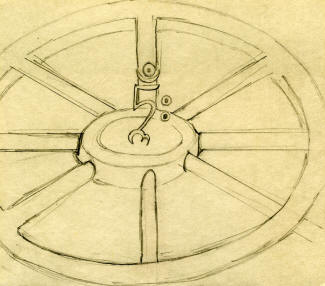 Homage to the Lama
Stepping like a mountain goat along the rocky defile,
Garbed in clouds and staring
Into the naked face of Kuntuzangpo
Until the single eye of the sun
Inhabits the throne at the center of the Mind,
One is one with all the teachers
And reverences them with each thought and breath.
When the knife can penetrate the stone,
When breath melts glacial ice,
When the libertine's love quenches the fire of hate
Turning an execution to a celebration of wisdom,
Then the proofs of the learned are confounded,
The outrage of the nobles is silenced,
And the king's knee bends with every other.
Intrepidly declaring that which disturbs the pious,
Shattering brittle icons with a mere notion,
Spurning lucre and the company of the powerful,
Buying resentment with pure intention,
Such a guru needs no apologists
Or lengthy homages,
No coterie of sycophants to praise his lineage,
No train of well-wishers and hangers-on.
At home anywhere, even among pimps and whores,
Friendly with the despised,
Despised by the powerful who are made irrelevant,
Such a lama is worthy of Saraha's mantle.
Such a lama do I praise.