National Study Reports White Cops' Beatings of Blacks Reveal 'Dirty Secrets of Racism'
by Jet
NOTICE: THIS WORK MAY BE PROTECTED BY COPYRIGHT
YOU ARE REQUIRED TO READ

THE COPYRIGHT NOTICE AT THIS LINK

BEFORE YOU READ THE FOLLOWING WORK, THAT IS AVAILABLE SOLELY FOR PRIVATE STUDY, SCHOLARSHIP OR RESEARCH PURSUANT TO 17 U.S.C. SECTION 107 AND 108. IN THE EVENT THAT THE LIBRARY DETERMINES THAT UNLAWFUL COPYING OF THIS WORK HAS OCCURRED, THE LIBRARY HAS THE RIGHT TO BLOCK THE I.P. ADDRESS AT WHICH THE UNLAWFUL COPYING APPEARED TO HAVE OCCURRED. THANK YOU FOR RESPECTING THE RIGHTS OF COPYRIGHT OWNERS.
May 3, 1993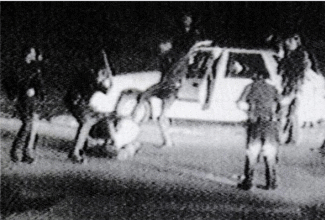 White cops beat Black motorist Rodney King with nightsticks and kick him as others watch. The cops were acquitted last year in a state trial, which sparked riots across the country. Only two of the four cops were found guilty in the recent King federal civil rights trial.
The brutal beating Black motorist Rodney King received at the hands of White cops is not an isolated incident but reveals a "dirty little secret of racism" that occurs all the time throughout the country, according to a new national study.
A University of Florida study has found a nationwide pattern of violent assaults on Blacks and other minorities by White police officers.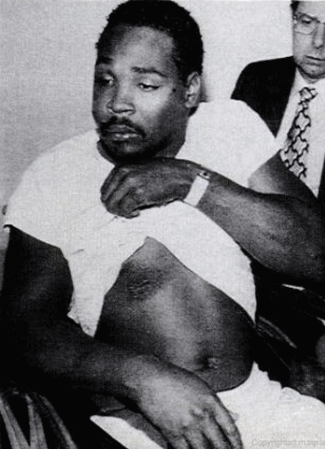 Rodney King shows a bruise on his chest that he suffered in beating which was videotaped by an amateur cameraman.
Black men are especially hit by an acute degree of racism. It doesn't matter if a Black man is well-educated and law abiding, a highly respected, wealthy athlete or entertainer, all Black men -- in urban or rural American -- can fall victim to police brutality.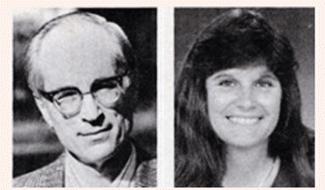 The police brutality study was conducted by sociologist Joe Feagin and researcher Kim Lersch.
The study was conducted by Joe Feagin, University of Florida sociologist and nationally noted expert on race relations, and University of Florida researcher Kim Lersch. The authors conducted a national newspaper survey and found that Blacks or Latinos were victims in 97 percent of the brutality cases documented, while White police officers were centrally involved in 93 percent of the assaults.
In the survey of major national and regional newspapers between January 1990 and May 1992 the study found reports of 130 incidents of police brutality against minorities.
The typical pattern involved several White officers assaulting a Black or Latino citizen. In contrast, there were only two cases in which the only victim was White, according to researcher Kim Lersch.
Feagin and Lersch found that Blacks and other minorities were more likely to be victims of police brutality if they were "disrespectful in their demeanor toward the officers than if they posed a deadly threat."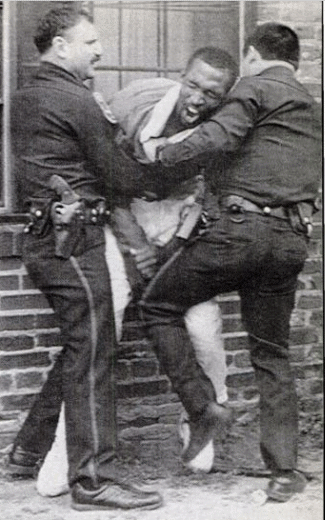 A Charleston, S.C., cop holds Howard Sims, a citizen of Charleston, S.C., while another cop knees him in the groin area. Police had mistaken Sims for another man.
"The victims were more likely to be beaten if they failed to give an officer their identification or refused to answer questions than if they had pointed a loaded gun directly at the officer."
Feagin notes, "Rodney King's beating is not an isolated incident but reveals a 'dirty little secret of racism' that has been repeated again and again across the country.
The study also notes that White officers are rarely penalized when they assault minorities. "Even if the officer's actions receive some disciplinary action, in many cases the sanctions meted out for use of excessive force are mild and equivalent to sanctions for minor offenses such as arriving late to work," the researchers say. They cited one incident in which a White cop was involved in a beating of a Black male. "As the officer was physically pulled off the unarmed suspect by his sergeant, the officer shouted, 'Why are you pulling me off of this nigger?' The officer received a five-day suspension, but not for the assault on the citizen -- for insubordination toward his superior officer," the researchers said.
Police brutality and harassment is widespread and most Blacks at one point or another have felt the burning sting of racism. "Many of these citizens were harassed for driving or shopping in an upscale White neighborhood, while others were told they matched a description of a dangerous felon loose in the area," said Lersch. Others, she added, were told they looked like drug dealers because of their cars or clothes.
Examples of police brutality or harassment are endless. Rev. Jesse Jackson recently revealed that police brutality has hit close to home.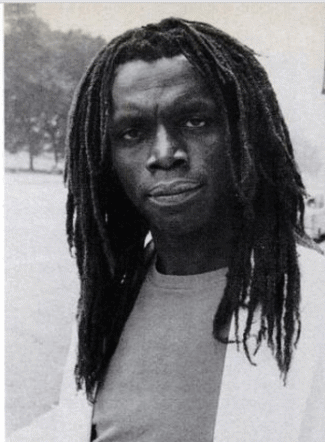 Edward Lawson, who was frequently arrested in White neighborhoods because he looked "suspicious," won a 1983 U.S. Supreme Court case which struck down a law permitting the arrest of people because they refused to identify themselves.
"Jackie (Jackson's wife) and I have three boys. All three have looked down the barrels of the guns of police," Jackson told USA Today.

Gerald Early, Branford Marsalis, Blair Underwood, Al Joyner
Jackson is also calling for an urban policy to address the problem of police brutality and other concerns.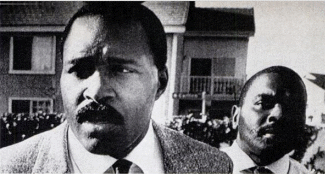 Hawthorne (Calif.) Police Sgt. Don Jackson (l) and state correction officer Jeffrey Hill investigated cases of police brutality in Long Beach.
"Police brutality must end," Jackson stressed.
A Black professor at Washington University in St. Louis was stopped by police while he was window shopping at a mall in Frontenac, Mo., a predominantly White suburb.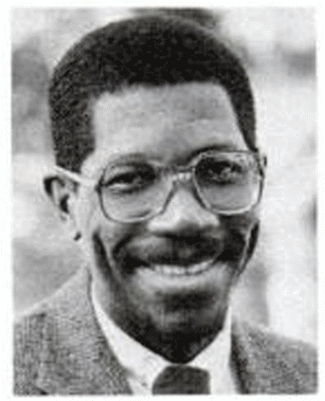 Gerald Early, a prominent associate professor of literature at the university, responded to the racist act by launching a letter writing campaign urging Blacks and others to boycott the businesses in the White suburb.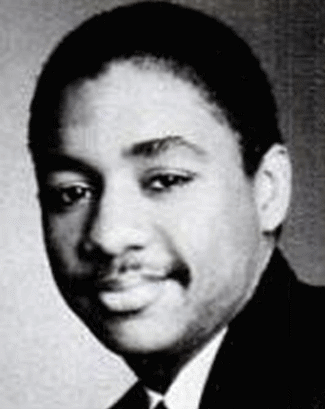 "Tonight Show" bandleader Branford Marsalis was handcuffed and put into a New Orleans police car after being cited for allegedly speeding. He was later released at the police station after the officers recognized him.
"What happened to me was humiliating, but incidents like this are a part of the everyday reality for young Black men in America," Marsalis said.
He remembers when the cops stopped him, "they asked me several times what I was doing in New Orleans. I told them that I didn't think that it was protocol to be frisked for speeding and they kept asking me, "Where did I get that attitude. Because of my 'attitude' I was handcuffed..."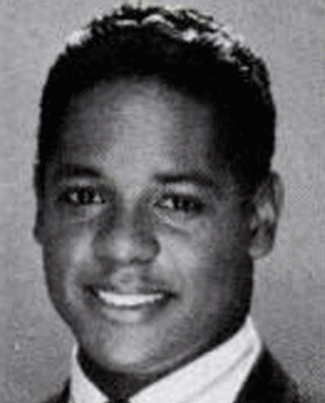 TV star Blair Underwood says he was stopped by L.A. police even though he hadn't committed a traffic violation. When they asked to see his license, he reached to get it and the officer pointed a gun at his head.
Underwood later told "Today Show" host Bryant Gumbel, "We (Black males) are raised in this country -- but especially in Los Angeles, to know that when the police stop you, be as cooperative as you can unless you want to be shot."
Underwood also told a 1991 Senate hearing, "A silent fear has been generated within Black men across the nation. For now, there is a fear that the enemy is dressed in blue."
Most Riots Precipitated by Cops' Malpractice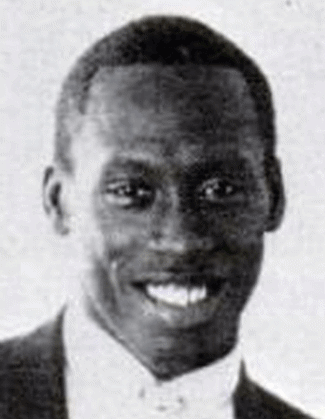 Olympic gold medalist Al Joyner was stopped and handcuffed by police who thought he was a hit and run driver. "... To know that this happened because of the color of my skin, that hurts," said Joyner who missed the 1992 Olympic Games citing emotional stress from the incidents.
In Baton Rouge, La., Black legislators recently demanded an investigation of possible police brutality against an elderly lawmaker who was hauled away from a rally at a monument marking a 19th century White supremacy uprising.
"They appear to have a choke hold on him and that's excessive force to use on an 82-year-old man," said Sen. C.D. Jones as he held a newspaper photo of an officer with an armlock around Rep. Avery Alexander's neck.
In 1988, a White police officer shoved a Black police sergeant's head through a glass window during a televised arrest. The Black officer, Sgt. Don Jackson of the Hawthorne, Calif. Police Department, was probing complaints that police routinely mistreated minorities in Long Beach, Calif., and an NBC news hidden camera accompanied him on one of his trips. The brutal arrest was later shown on national television.
In the categories in which the officers' behavior was more proactive in nature, the social class of the victim seemed to have some relation with the assault. Pro-active cases included the traffic stop and mistaken identity categories. In these incidents, the officer stopped the victim on his or her own accord; the civilian did not come to the officer's attention as a result of answering an assigned call. In the mistaken identity incidents, the officer stopped the citizen because he or she resembled a bank robber, mugger, or drug dealer that was reportedly loose in the neighborhood. According to the descriptions given in the media, the victims whose assault stemmed from a case of mistaken identity were of middle or upper class status. Further, half of those assaulted as a result of an incident related to traffic were of middle or upper class: college students, a former Los Angeles Lakers star, a former police liaison officer, and a successful entrepreneur. In situation where the civilians were indeed of middle or upper status and victims of pro-active enforcement by police officers, the victims were all black. These data suggest that these African Americans may have come to the attention of the police because of their "violation" of the white image of their racial group, that is, they were not lower-class blacks. The middle and upper class status of these black individuals may have indicated to the officers that the victims possessed wealth and resources that rightfully belonged to whites like themselves.

--

VIOLENT POLICE-CITIZEN ENCOUNTERS: AN ANALYSIS OF MAJOR NEWSPAPER ACCOUNTS, by Kim Michelle Lersch and Joe R. Feagin
The study's authors warned that police brutality toward Blacks must stop, if the nation does not want to see the outbreak of riots that erupted after the first Rodney King trial. They also note, "From the 1960s to the 1990s more than half of all the major riots by Black Americans in our cities have been precipitated by police malpractice incidents, including police brutality.
They continued, "The dirty little secret of racism has once again been revealed by the King case and should not again be ignored. If Americans of all colors and backgrounds continue to ignore and condone the activities of brutal White police officers, who have sworn to protect and to serve all citizens, not just White Americans, it is certain that many riots will erupt in the cities across this country."