Jim Carrey Reconciles the Opposites of Being & Non-Being, But Is That a Good Thing? Where Does the Truth of Our Individual Existence, and Our Human Rights Go If We Don't Exist? Aren't We Just Living Another Lie, a Hyped-Up Delusion? While Non-Existence May Be the Most Efficient Way to Live Life

These

Days, It's Hardly the Most Compassionate or the Most Respectful.
******************************************************************
I NEEDED COLOR
by Jim Carrey
© 2017 Some Kind of Garden Media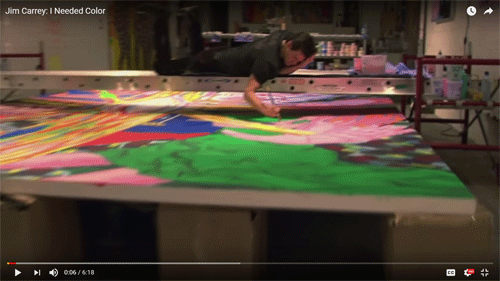 [Jim Carrey the Narrator] What you do in life chooses you.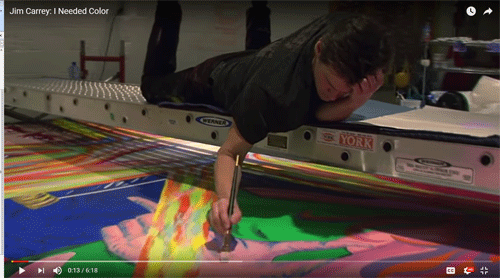 You can choose not to do it, you can choose to do something safer.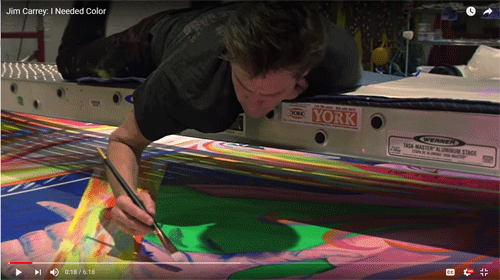 Your vocation chooses you.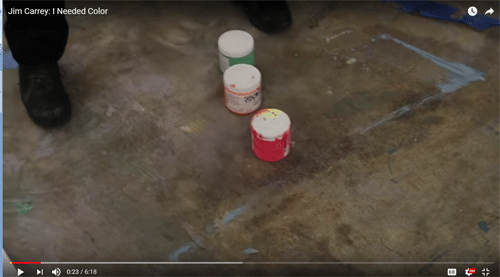 When I really started painting a lot,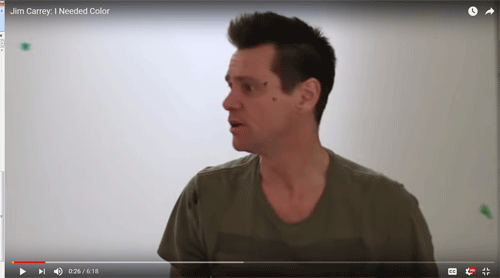 I had become so obsessed,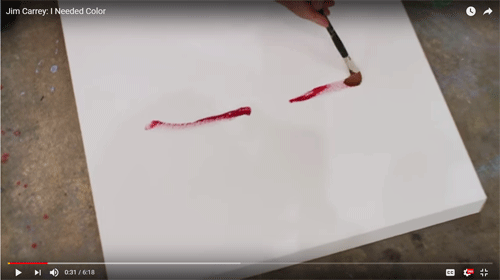 that there was nowhere to move in my home.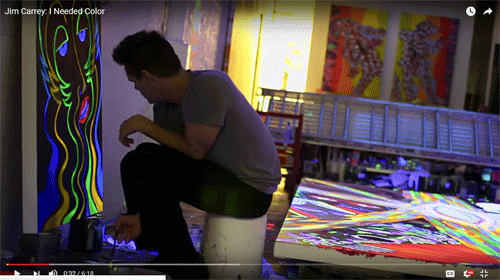 Paintings were everywhere. They were becoming part of the furniture. I was eating on them.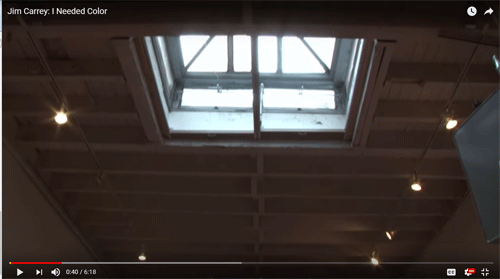 I found myself looking around at one point, in a really bleak winter in New York, and it was just so depressing.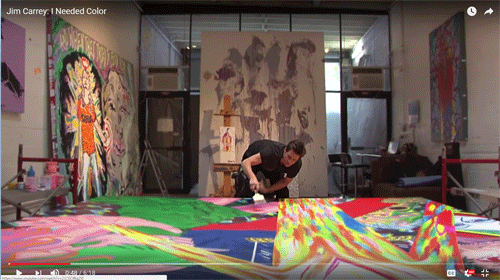 And I think I needed color.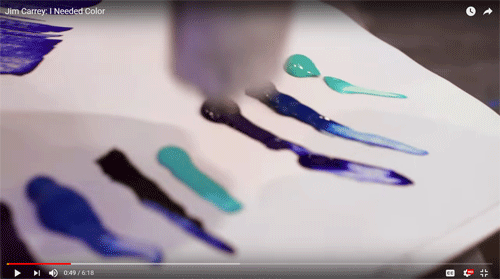 [Jim Carrey talking to someone] It's getting kind of pedestrian to me now, the teal.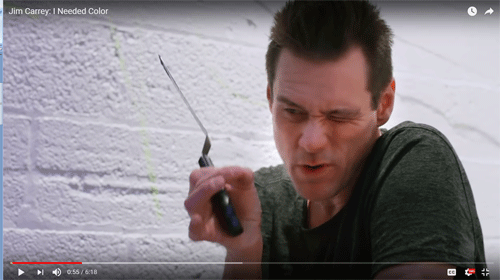 What I'd like to do is start threading in some purple, you know,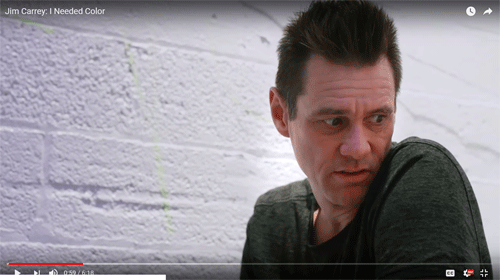 into these things.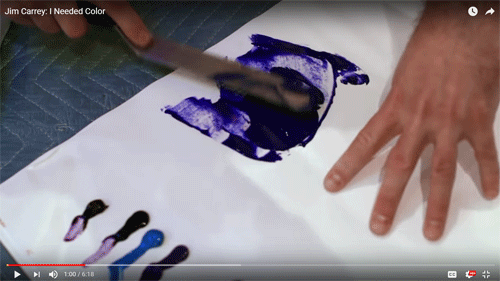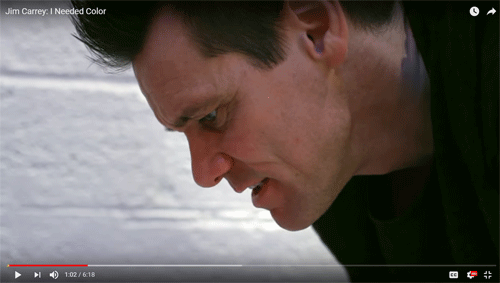 I'll find the ultimate color and I'll be able to reproduce it.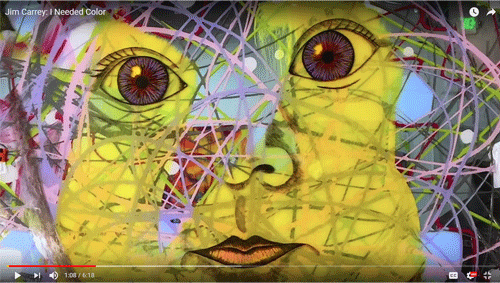 [Jim Carrey the Narrator] You can tell what I love by the color of the paintings.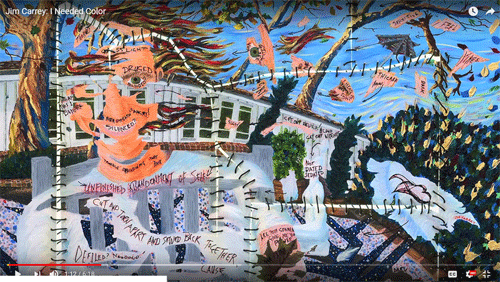 You can tell my inner life by the darkness in some of them.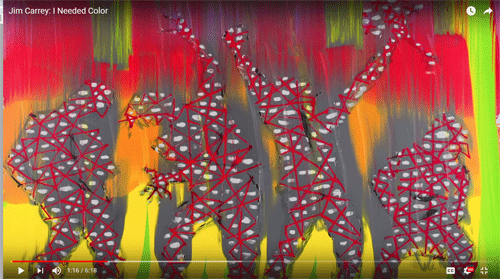 And you can tell what I want from the brightness in some of them.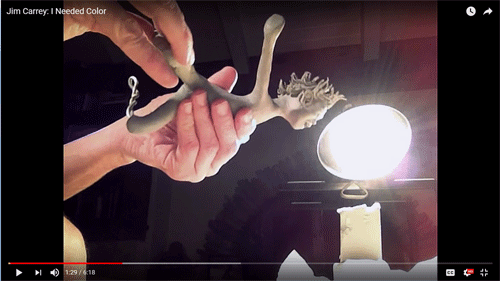 [Jim Carrey in Private] It's 5:00 a.m., so we'll make a little more progress now.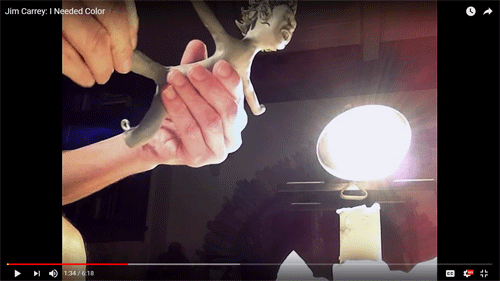 It's really kind of cool what happens with these things, you know, because you really don't know what a sculpture or a painting totally means. You think you do. Most of the time I start out with a plan. And then like a year later, I'll realize that the painting was telling me what I needed to know about myself a year before.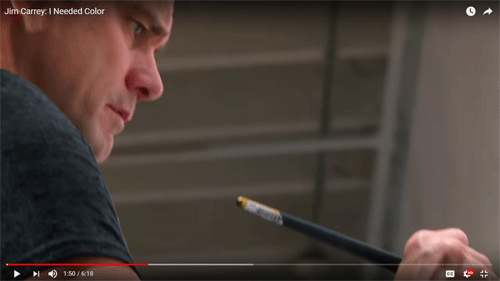 [Jim Carrey the Narrator] I think what makes someone an artist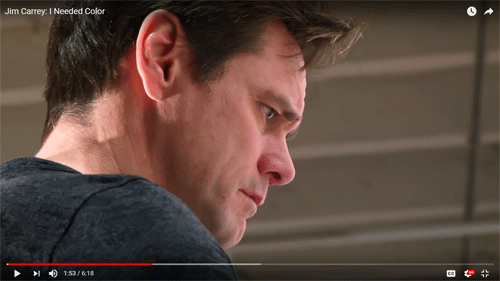 is they make models of their inner life.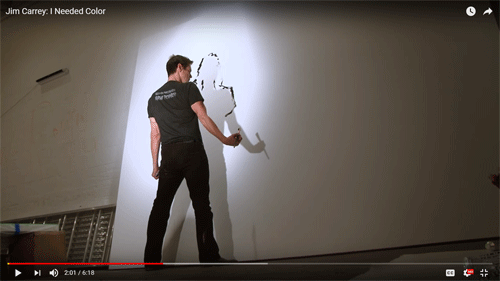 They make something physically come into being as inspired by their emotions, or their needs,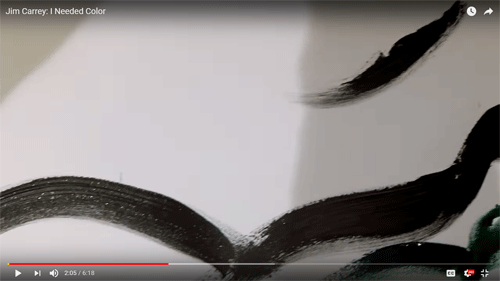 or what they feel the audience needs.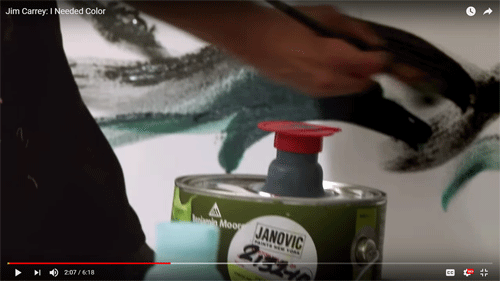 [Jim Carrey Speaking] I like the independence of it;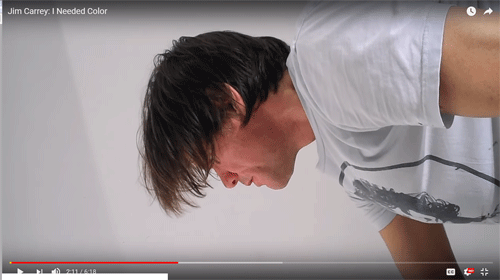 I love the freedom of it.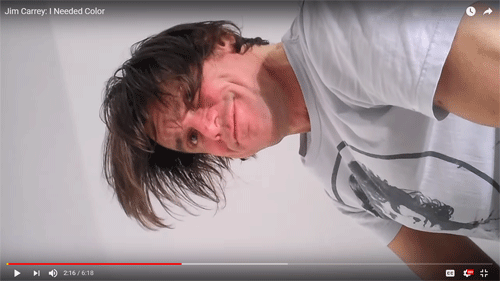 And there's an immediacy to it.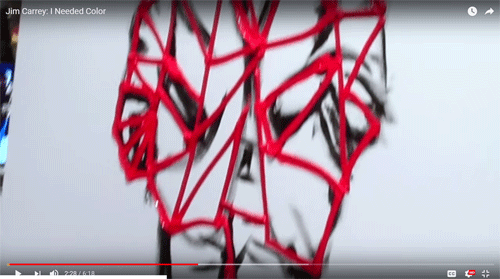 It's like you're servicing your subconscious,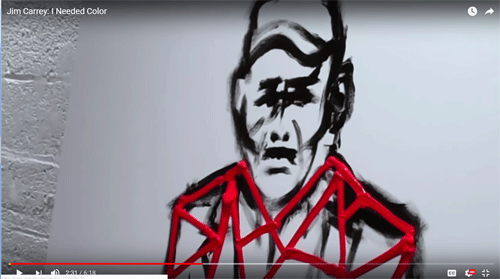 and at the same time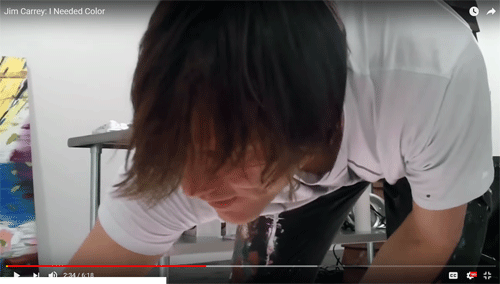 you're doing something that someone's going to relate to, hopefully.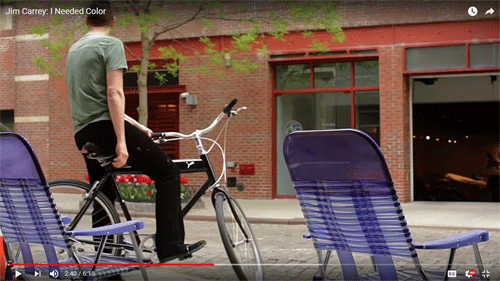 [Jim Carrey the Narrator] When I was a kid,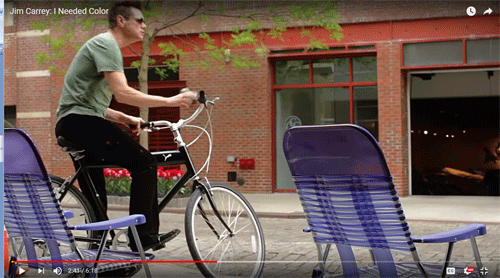 I spent half my time in the living room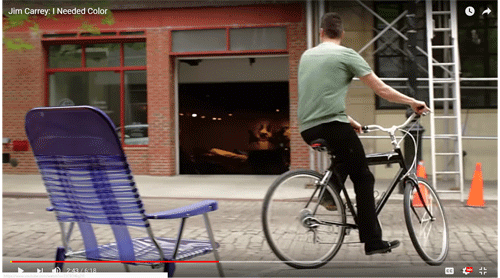 performing for people.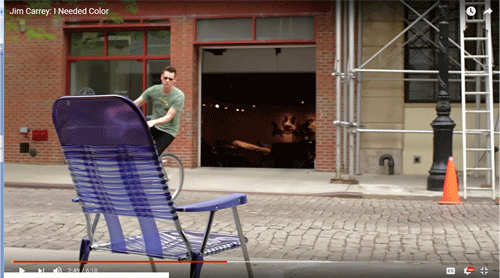 I spent the other half of the time in my bedroom by myself writing poetry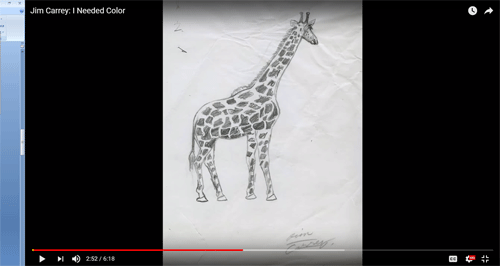 and sketching.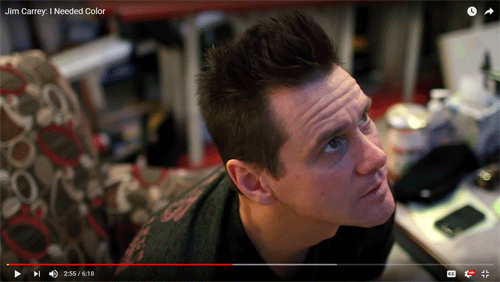 I was not the type of kid you could say, as a punishment, "Go to your room."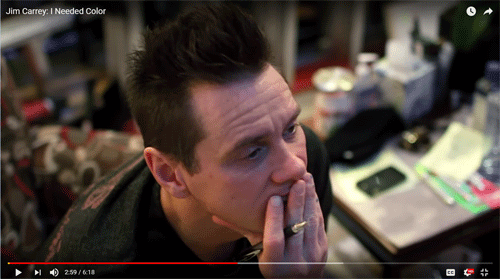 Because my room was heaven to me. My isolation was welcome.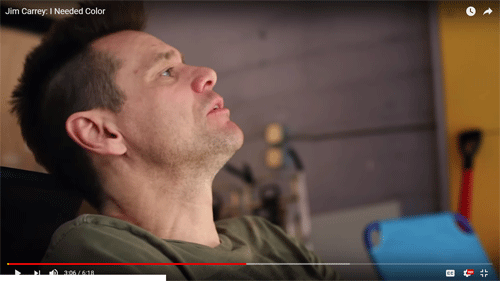 [Jim Carrey Speaking] People that are different have a shot at being original.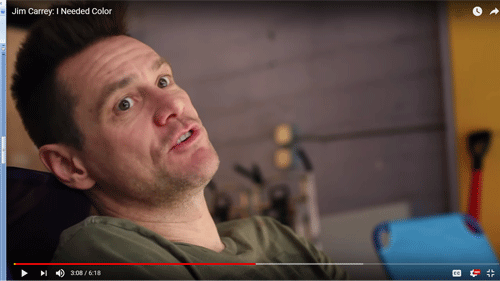 You know, they've got motivation.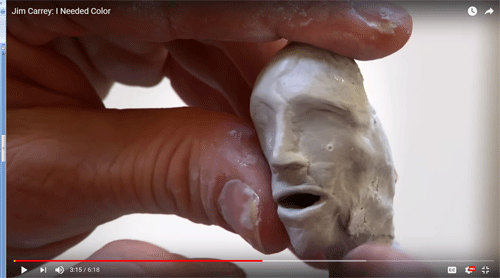 [Jim Carrey the Narrator] I sketched all the time,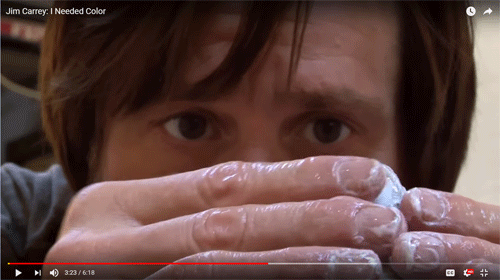 but I didn't do a lot of painting. Suddenly, six years ago, at a time when I was trying to heal a broken heart, I decided, "Well, I'll paint."