Nader's Raiders
by pbs.org
http://www.pbs.org/independentlens/unre ... ers_2.html
NOTICE: THIS WORK MAY BE PROTECTED BY COPYRIGHT
YOU ARE REQUIRED TO READ

THE COPYRIGHT NOTICE AT THIS LINK

BEFORE YOU READ THE FOLLOWING WORK, THAT IS AVAILABLE SOLELY FOR PRIVATE STUDY, SCHOLARSHIP OR RESEARCH PURSUANT TO 17 U.S.C. SECTION 107 AND 108. IN THE EVENT THAT THE LIBRARY DETERMINES THAT UNLAWFUL COPYING OF THIS WORK HAS OCCURRED, THE LIBRARY HAS THE RIGHT TO BLOCK THE I.P. ADDRESS AT WHICH THE UNLAWFUL COPYING APPEARED TO HAVE OCCURRED. THANK YOU FOR RESPECTING THE RIGHTS OF COPYRIGHT OWNERS.
In the 1960s and 1970s, a number of dedicated young activists rallied to the side of Ralph Nader, committed to working towards causes such as consumer advocacy. Dubbed "Nader's Raiders" by the press, these volunteers, student interns and staff members investigated federal bureaucracies; shaped the modern consumer activist movement; and called for protecting the environment, workers rights and limited corporate power. They researched and prepared reports that helped spur legislative change.
Former Nader's Raiders talk about what life was like working with Ralph Nader during the consumer movement.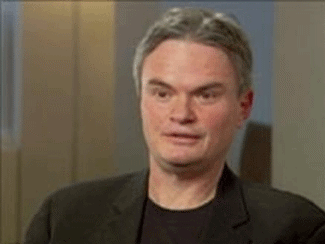 Jim Musselman
Jim Musselman was a Nader's Raider in the 1980s and is now a record producer.
What were your role and day-to-day activities as a Nader's Raider?
Ralph called me up New Year's Eve and offered me the job, which is typical Ralph, you know, working on New Year's Eve, planning out his next year. When I went down there, he basically said, "These are your missions." It was like, "Get airbags in cars." He didn't say how. It was just various different things he had given me to do. But Ralph was a person who trusted people very much. It was like, this is what I want you to do, and you can get started working on it.
What is your job now?
I own a record company called Appleseed that features politically and socially conscious artists, planting seeds of social justice through music. The name was inspired by Ralph. He actually has an Appleseed Foundation. I always thought music was a way to reach people directly. But it was also important for musicians to talk about social issues and also to build bridges between communities—to use music as a way to heal and to give hope to people.
Has your support of Nader changed over the years?
I lost a lot of my business after my support of Ralph in 2000. Then, when he ran for President in 2004, I said, I'll sit on the sidelines and not do anything about it. In Pennsylvania, there was this movement in the Democratic Party to keep Ralph off the ballot. I got so upset at the tactics that they used, so I wrote an email to about 100 famous musicians and actors, saying, "I'm not saying I'm voting for Ralph. But don't we need to stand up for democracy at some point and say, 'Keeping somebody off the ballot is not the American way?'" The personal abuse from the left was mind-boggling.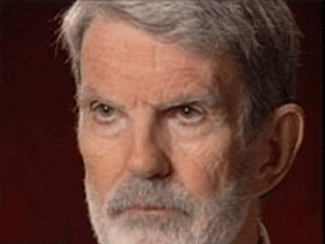 Joe Tom Easley
Joe Tom Easley was a Nader's Raider in the 1970s and is now a law professor.
Tell us about your role and day-to-day activities as a Nader's Raider?
I was assigned to the Department of Agriculture team. Ralph wanted us to get into this agency and try to find out from talking with people inside and outside the agency everything we could about pesticides regulation—how open was the process; what chemical companies played disproportionate roles in the evaluative and approval process, if any; what role did the public have in this; and finally to what extent did the bureaucrats running that particular operation seem open and interested to receive public opinion and to protect the public health.
What do you think drives Nader?
For Ralph, the overriding issue that really blocks out everything—everything else—is the power of corporations in our public life today, the power of corporations to get their will before Congress, the power of corporations through advertising and the media to present their views or their spin on events. And this power has so distorted the political process that I think it has led Ralph to take some misguided positions recently regarding the 2000 election and the 2004 election.
Many have called Nader an egomaniac. Do you agree?
Nobody is more critical of Nader and what he is doing right now than I am—but I am annoyed with people who criticize him saying, "Oh, this is just an ego trip. He's just out there for the glamour for the photographs and all that." I think that is very unfair to him. And given his track record and given his history in this country, I think we should give him some slack on that. We should still criticize him for doing what he's doing but not just kind of dismiss it as though, oh, he's just on some ego trip.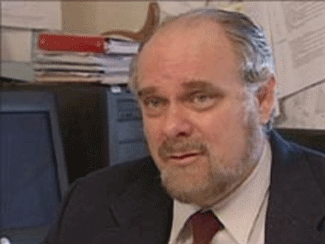 Robert Fellmeth
Robert Fellmeth was one of the original Nader's Raiders in 1968 and is currently executive director of the Center for Public Interest Law at the University of San Diego and the Children's Advocacy Institute.
What were your role and day-to-day activities as a Nader's Raider?
We started that summer working on the FTC (Federal Trade Commission). Turn on the television, you know. Tired blood and Geritol? Every ad I saw I thought was totally misleading. We interviewed a lot of people, and we tried to figure out what it (the FTC) was doing, and we used all of our learning as we developed as young lawyers to try to analyze the legal system and looked at it kind of from the outside, at these deceptive ads going on.
How intimidating was it to be so young taking on this government agency?
When you're young, you don't realize you're doing something you have no business doing. How are you qualified? They're professors who should be there who have studied the agency for 20 years. What are you doing? It doesn't even occur to you. And in fact we did write a good critique that stands the test of time. And the year after we wrote it, President Nixon asked the ABA to look at the agency. Sure enough, they came up with the same critique that we did, and it lead to some changes in the statute.
What did you learn from working with Nader?
The key to being an advocate, as Ralph has taught me, is you cannot care what anybody thinks of you. You've got to be a little bit arrogant and think what's important is not what you think of me but what I think of you, and what the people who follow me are going to think of you. You've got to have this future perspective. Don't care what people are saying about you now because they are not as important as the people in the future are, because that's who you are working for. Those are the core values that I learned and that his behavior reflected.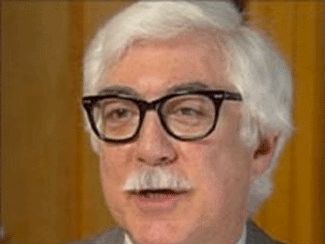 Andrew Egendorf
Andrew Egendorf was one of the original Nader's Raiders in 1968 and co-founded the dotcom start-up Symbolics.com.
In the film, William Greider talks about how Nader originally objected to the term Nader's Raider. What did you think of it?
Well, I know some of the people, I think particularly Bob (Fellmeth), objected to the term "raider" because it implied we were throwing bombs and going in there with a suit of armor and a sword. But I just thought it was a nice handle. Plus it added more… you were real, now that you had a term that you could be referred to by. So I didn't personally think it was so terrible. We weren't raiders in the standard sense. But in the grander, broader sense we certainly were. We went in digging out facts, so we raided it and that's us.
What did you learn from working with Nader?
Some of the things I learned by working with Ralph were that you always have to use original sources. You can't rely on anything that is secondary, unless that's all there is. And then you have to be skeptical of it. He told me when you go to interview somebody, I guess in general meeting people, don't posture yourself either above them or below them. In other words, being inferior to them or superior to them in some dimension in which you're going to engage the person, because often that's wrong and it also affects how you behave.
How would you characterize Nader's consumer movement in the sixties?
Everyone gives Nader, I think, an unfair reading. Everyone says he's anti-business, and he wants to tear down the capitalistic system. He's not like that at all. His view was simply that the interest of the producers ought to be to support the interest of the consumers, because the whole system is based on consumption. So why don't we have a system that has constraints on it that require the producers interest to be aligned with the consumers interests?
The problem was that the producers were all monopolies or oligopolies, and the consumers were just all individuals with no clout at all. All he wanted to do was level the playing field, give consumers the same kind of clout as an oligopoly.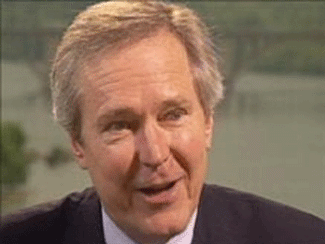 James Fallows
James Fallows was a Nader's Raider in the late 1960s and early 1970s. He went on to become a speech writer for Jimmy Carter and is currently a national correspondent for Atlantic Monthly.
What were your role and day-to-day activities as a Nader's Raider?
I plunged right into what seemed… could seem dreary moment by moment, but actually it was exciting in the larger perspective, of going through these halls at the Department of Agriculture, where I don't think anybody other than a bureaucrat or a petitioner had been in centuries, and interviewing people about what they did and why they did it and what larger perspective it had. I can only imagine how much they detested us. You know, these smart-ass kids from fancy schools coming to say, "Why are you doing this? Why are you doing that?" But nonetheless, amazingly, in retrospect, they put up with it.
Do you remember your colleagues from that time?
In addition to this very good relationship with my mentor at the time, Harrison Welford, whom I've known since, my day-to-day working partner was a man named Julian Houston, who is now a judge in Boston. He was maybe four or five years older than me. He was from Richmond; I was from Southern California. He was black. I was white. We'd kind of cruise up as this mod squad unit to go into the Ag Department and ask people about things. So I enjoyed it—we had different kinds of amazement at the life in Washington that we were seeing.
What made all of that amazing?
What was probably most exhilarating about the whole thing was the sense of shared, collective—and I don't mean collective in the '60s sense—I mean sort of collective in those terms of cooperative sizing up of what was happening day by day and seeing how things were unfolding. You'd come back to these dingy offices on Q Street or else to the dorm house in George Washington University and say, "I heard this from the guy who's handing out grants in North Carolina; I heard this about pesticides in Georgia; I heard this about X & Y & Z in Florida, and what we're beginning to see is the following." And that was exciting.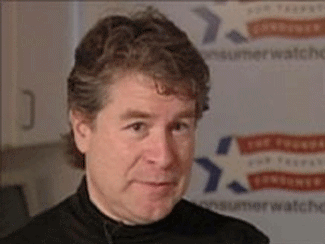 Harvey Rosenfield
Harvey Rosenfield was a Raider in the late 1970s and early 1980s with Congress Watch. He now heads his own consumer watchdog group in Santa Monica, California.
Talk about what you remember from your days at Congress Watch.
I remember my apartment on Capitol Hill, Washington D.C.—the bathroom window overlooked the Capitol and the Capitol dome always has a light on when Congress is in session. We used to say that as long as that light is on, then the American public is in danger. And my job, I felt, was to be the guy who made sure that somebody was always watching Congress. And I would on many nights read the Congressional Record in the bathroom just to watch the light until it went off.
Not many people would be that vigilant.
I think that the people he (Nader) attracted came principally because they wanted the opportunity to work for justice in the country, and he created an environment where you could do that. If you did it well, there was no limit to how much you could achieve. He never stood in the way of anybody. He never demanded the credit if somebody else was doing the work. He was happy to have them get as much credit as they could get from the public or from the news media.
What did you learn from working with Nader?
In the work we do, we have so much information and data that comes in that the real creative aspect of it is to link things that don't seem to be connected, to develop a pattern that nobody else sees. An important thing that he taught me personally was never to throw anything out. If you look around here you will see that there are files upon files, and we have storage centers where we file even more files. And every time I think that I have to get over this compulsive sense I have of filing something, I will employ that skill that Ralph taught me, which is to reach back into other events and pull out something that is exactly the evidence you need for the latest injustice.