DEMOCRAT
Peter J. Petkas
BY Linkedin
7/28/15
NOTICE: THIS WORK MAY BE PROTECTED BY COPYRIGHT
YOU ARE REQUIRED TO READ

THE COPYRIGHT NOTICE AT THIS LINK

BEFORE YOU READ THE FOLLOWING WORK, THAT IS AVAILABLE SOLELY FOR PRIVATE STUDY, SCHOLARSHIP OR RESEARCH PURSUANT TO 17 U.S.C. SECTION 107 AND 108. IN THE EVENT THAT THE LIBRARY DETERMINES THAT UNLAWFUL COPYING OF THIS WORK HAS OCCURRED, THE LIBRARY HAS THE RIGHT TO BLOCK THE I.P. ADDRESS AT WHICH THE UNLAWFUL COPYING APPEARED TO HAVE OCCURRED. THANK YOU FOR RESPECTING THE RIGHTS OF COPYRIGHT OWNERS.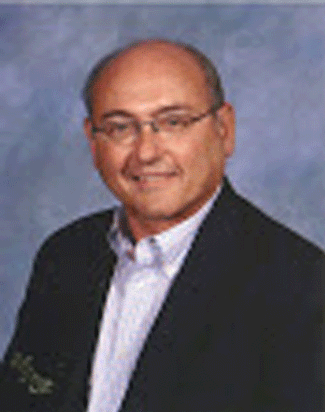 President, HoldTight Solutions Inc. [http://www.holdtight.com/ Supply flash rust inhibitors and salt removers. Product data sheet, technical bulletins, and test data.]
Houston, Texas AreaBuilding Materials
Current: HoldTight Solutions
Education: University of Texas Law School
Websites: HoldTight Solutions website
HoldTight Solutions blog
PJP blog
Experience:
President
HoldTight Solutions
1998 – Present (17 years)
Organizations:
NACE International
Additional Organizations:
Orthodox Christian Laity
http://www.ocl.org;
http://www.orthodoxnews.com
Patron
Education:
University of Texas Law School
JD, LAW
1967 – 1970
Yale University
BA, History / English
1963 – 1967
Lamar High School, Houston Texas
Diploma
1959 – 1963
___________________________________________________________
Lee Metcalf, Democratic senator from Montana by Peter J Petkas( Book ) (Part of the Ralph Nader Congress Project, which provided biographies and vote analysis of sitting senators.]
Whistle-Blowing (with Peter J. Petkas and Kate Blackwell)
___________________________________________________________
Orthodox Christian Laity
Orthodox News Top Stories
Orthodox news stories from around the world.
To submit a story please contact the News Editor.
Fire Ravages St. Nicholas Greek Orthodox Church in Babylon, New York
JULY 22, 2015 LEAVE A COMMENT
National Herald logo
Source: The National Herald By TNH Staff BABLYON, N.Y. – A fire broke out at 9:30 PM on July 21 that scorched the altar of the Church of St. Nicholas at 200 Great East Neck Road. "It was bad, but it could have been a lot, lot worse," the pastor, Rev. Demetrios Kazakis told Newsday, and "Driving to his church early Wednesday, was able to maintain a positive outlook on a fire that ravaged the altar area of the West Babylon building where he and hundreds of his parishioners worship," … [Read more...]
St. Vladimir's Seminary to Confer Honorary Degree on Patriarch John X
JULY 14, 2015
St. Vladimir Orthodox Theological Seminary
Source: St. Vladimir's Orthodox Theological Seminary The Most Blessed John X (Yazigi), Greek Orthodox Patriarch of Antioch and All the East, will be visiting St. Vladimir's Orthodox Theological Seminary on Monday, July 27, 2015, to receive an honorary doctoral degree conferred by the seminary Board of Trustees and Faculty Council. The degree will be awarded at a public academic convocation at 6:00 p.m. in the Metropolitan Philip Auditorium of the John G. Rangos Family Building, during which His … [Read more...]
Podcast: Orthodox Fundamentalism: what is it and does it exist?
JULY 14, 2015
Ancient-Faith-Radio_logo
Source: Ancient Faith Radio / Ancient Faith Today Length: 1:07:37 Earlier in the year, one of Kevin's guests, Dr George E Demacopoulos, wrote on the Greek Orthodox Archdiocese blog that through the increasing expansion of 'Orthodox fundamentalism' in ordinary parishes, "the entire Orthodox Church is at risk of being hijacked by extremists". Father John Whiteford, ROCOR priest and blogger wrote a robust rebuttal to this article. On this episode of Ancient Faith Today Kevin discusses with … [Read more...]
UNESCO made Jordanian bank of the River Jordan a World Heritage Site
JULY 13, 2015
Daily Mail logo
Source: Daily Mail UNESCO made Jordanian bank of the River Jordan a World Heritage Site UN agency ruled east side of river was more likely to be Jesus' baptism site But more tourists visit the claimed baptism site in Israel, west of the river Scholars say official ruling has 'nothing to do with archaeological reality' By OLLIE GILLMAN FOR MAILONLINE For years, Christian pilgrims have waded into the River Jordan from both its eastern and western banks to meet at the site of one of … [Read more...]
Reflections on the Becoming Truly Human Program
JULY 9, 2015
AOCA logo
Source: Antiochian Orthodox Christian Archdiocese of North America "Becoming Truly Human" is an eight week outreach course offered by the Antiochian Archdiocese that uses the vehicle of small group discussions and hosted meals to share the love of Christ. The following two articles by a layman and priest, tell the story of how this program is changing lives. ~~For many years as a Protestant, I witnessed to others because I thought it was my duty. After all, we had been scripturally … [Read more...]
The Greek Orthodox Archdiocese: Its Past, Present, and Future – An Interview with Archimandrite Nathanael Symeonides
JULY 8, 2015
The Interfaith Observer logo
Source: The Interfaith Observer by Suzy Lamoreaux Religions for Peace USA – A Member Profile Religions for Peace USA regularly spotlights member communities to be featured in The Interfaith Observer. This month, Suzy Lamoreaux interviews Archimandrite Nathanael Symeonides of the Greek Orthodox Archdiocese, who represents the Archdiocese on RfPUSA's Executive Council. The Archimandrite was appointed director of the Office of Inter-Orthodox, Ecumenical and Interfaith Relations in … [Read more...]
Ancestors of Faith: The Reception of Peter
JULY 8, 2015
Deily Planet logo
Source: The Deily Planet What happened to St. Peter? The short answer is that we don't know. The longer answer is more interesting. It is precisely the lack of authoritative information about Peter that enabled laterChristians to develop competing legends about the final years of his life. In some cases, these differences are quite surprising, especially for modern readers used to associating St. Peter with the Vatican. But not all of the stories about Peter place him in Rome. Why is … [Read more...]
Clergy Families: The Helpless Forgottens' Cry for Help Answered Through Reality Therapy
JULY 7, 2015
American Counseling Association
Source: VISTAS Online - American Counseling Association Paper based on a program presented at the 2013 American Counseling Association Conference, March 20-24, Cincinnati, OH. Michelle E. Aulthouse Aulthouse, Michelle E., is a graduate of the Master's of Education School Counseling program at California University of Pennsylvania. When she was asked to write a research article for a class, this topic was first in her mind due to her experience of growing up in a clergy's home and seeing … [Read more...]
The Challenge of Outreach, by Nikolas K. Gvosdev, Ph.D.
JULY 7, 2015
OCL_logo
Source: Orthodox Christian Laity The Challenge of Outreach, written in 1997, by Nikolas K. Gvosdev, Ph.D., foreshadowed the recent PEW Report on Christianity in America. The study was prepared at the request of Archbishop Spyridon. Too bad it got lost in the shuffle. We have posted it for your consideration and interest. CLICK HERE to read this excellent report. George Matsoukas … [Read more...]
Anchors Can Steady us or Drown Us – Ministering in our Time and Place!
JULY 7, 2015
letter in envelope
Source: Archbishop Lazar Puhalo Truly, the Orthodox Church is anchored in the Apostles and Holy Fathers, with the Scripture as our touchstone. However, to simply be anchored in the past, and attempt to live in the past is a betrayal of the Gospel, of the Apostles and of the Holy Fathers. It is a betrayal of the Commission that Christ has placed upon us. There is no time and place in which we can now live and witness except in the 21st century. If we are not willing to encounter the … [Read more...]