"An Open Letter to Ralph Nader Voters"
by Nader's Raiders
October 22, 2004
NOTICE: THIS WORK MAY BE PROTECTED BY COPYRIGHT
YOU ARE REQUIRED TO READ

THE COPYRIGHT NOTICE AT THIS LINK

BEFORE YOU READ THE FOLLOWING WORK, THAT IS AVAILABLE SOLELY FOR PRIVATE STUDY, SCHOLARSHIP OR RESEARCH PURSUANT TO 17 U.S.C. SECTION 107 AND 108. IN THE EVENT THAT THE LIBRARY DETERMINES THAT UNLAWFUL COPYING OF THIS WORK HAS OCCURRED, THE LIBRARY HAS THE RIGHT TO BLOCK THE I.P. ADDRESS AT WHICH THE UNLAWFUL COPYING APPEARED TO HAVE OCCURRED. THANK YOU FOR RESPECTING THE RIGHTS OF COPYRIGHT OWNERS.
Dear Voters,
Many of us - former Nader's Raiders and leaders of his organizations - voted for Ralph Nader in 2000. Many did not.
This November, none of us will vote for Ralph.
We believe there is nothing more important than defeating George W. Bush.
Ralph argues that he is creating an independent political voice. In 2000, when he ran as the Green Party candidate, that may have been true.
In 2004, as the candidate of the increasingly reactionary, anti-immigrant Reform Party, and the recipient of financial and political support from right-wing funders and operatives, it is not credible. Unfortunately, Ralph is party to a disingenuous effort to split the progressive vote in key states.
With the major party candidates in a dead heat,
Nader is poised to tip the election to Bush - again.
We do not agree with Ralph that there is little difference between the Republicans and the Democrats. We know that the country cannot afford another four years of Republicans controlling the White House, both chambers of Congress, the Supreme Court and the entire federal Judiciary. The price of a protest vote is too high for families who live from paycheck to paycheck, for those concerned about the realities of war, for those who lack decent jobs and access to health care, and for the environment.
While Ralph has pursued politically expedient alliances with the right wing, truly progressive leaders - from peace activists to unions to former Dean supporters - have made substantial progress organizing within the Democratic Party.
United, progressives can build a base for a transformed party funded by small donors, imbued with progressive values and energized by a vision of a democratic majority. Divided, we will give four more years to George W. Bush, Dick Cheney, Donald Rumsfeld, and John Ashcroft. The progressive vote can be the key to this election.
We know Ralph Nader better than anyone else. We were inspired to public service by his vision and his integrity.
Now we are disappointed and saddened to see him embrace the support of reactionary forces who oppose everything we and Ralph have fought for and whose real agenda is to reelect George Bush.
Join us. Cast your vote for a progressive future and support John Kerry.
The progressive leadership that led the movements into the Kerry camp was broader than the liberal intelligentsia in the opinion-shaping universities and media. It also included the institutionalized "professional liberals," the paid staff and leaders of the unions and the big environmental, peace, civil rights, women's, gay, and community organizing groups. Selling out to the Democratic Party pays off for the professional liberals in the form of career opportunities and funding. These material benefits flow through social and organizational networks that connect the professional liberals in nongovernmental organizations (NGOs) to their peers in Democratic administrations and the corresponding party organizations that are built from the top down by Democratic patronage and preferment. Corporate funding -- grants for the NGOs, universities, and progressive media, and campaign cash for the Democrats-- cements it all together, co-opting institutionalized progressivism into the service of the corporate-dominated Democratic coalition. [56]

For the rank and file of the labor, community, people of color, women's, gay, and environmental movements, Kerry and the Democrats offered nothing of substance -- not one single progressive program or policy on any front that progressives could rally around. Seeking swing voters, Kerry ran to Bush's right as a war hawk and a deficit hawk, vowing to send more troops to Iraq, to increase forces in the Army and Marines, to increase the military and homeland repression budgets, and to do all that while bringing the federal budget back into balance. His Bush-like sound bites, such as promising "to hunt down and kill the terrorists," made militarism a non-issue in the Bush-Kerry horse race. Given his militaristic priorities and the tax proposals he advanced, a Kerry administration could balance the federal budget only by slashing social spending. Given these parameters, all the professional liberals could offer in support of a vote for Kerry was a defensive apology that Bush would be even worse.

The leaders of the big liberal organizations have been delivering their constituencies to the Democrats for decades.

--

Independent Politics: The Green Party Strategy Debate, edited by Howie Hawkins
Nader's Raiders,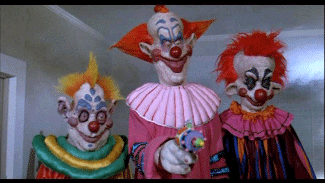 Brian Ahlberg - Former MN PIRG
Judy Appelbaum - Public Citizen's Congress Watch, Summers 1974, 75
Sheila Ballen - Former Executive Director, PA PIRG
Samuel Boykin - Field Director, NJ PIRG 2000-03
Michael Berg - Congress Project 1972
Robert Brandon - Director, Public Citizen's Tax Reform Research Group 1972-77
Mike Calabrese - Former Director, Public Citizen's Congress Watch 1980
Marc Caplan - Executive Director, Connecticut Citizen Action Group 1974-80
Michael Caudell-Feagan - USPIRG 1985-86; Nat'l Assoc. for Pub Interest Law 1986-91
Nancy Chasen - Lobbyist, Public Citizen's Congress Watch 1973-75
Sarah K. Chiles - Former Northeast regional coordinator, Americans against Political Corruption
Elizabeth Collaton - Research Director, Public Citizen's Congress Watch 1985
Karen Croft - Staff, Center for the Study of Responsive Law1979-80
Gina Collins Cummings - Organizing Director, NJ PIRG, 1984 - 1994
Beth DeGrasse - Former Director, PIRG Voter Registration Campaigns
James Dickson - Director of Organizing, Connecticut Citizen Action Group 1976-78
Angela Di Leo - Staff, Florida PIRG 1984 - 86
Whayne Dillehay - Critical Mass Energy Project 1978-80
Kirsten Dunton - Organizing Director and Staff Attorney, State PIRGs 1989-2003
Joe Tom Easley - Center for the Study of Responsive Law, 1969-74
Larry Eason - Director, Training and Media Center, PIRG 2000-2001
Donna Edwards - Public Citizen's Congress Watch 1990s
David Eppler - Staff Attorney, Public Citizen's Congress Watch 1989-92
Sherry Ettleson - Former Staff Attorney, Public Citizen's Congress Watch
Andrew Feinstein - Attorney, Public Citizen's Congress Watch 1975-79
Curtis Fisher - Executive Director, NJ PIRG, 1996 - 2002
Mark Floegel - Former USPIRG; Public Citizen's Congress Watch 1980s; VT PIRG Communications Coordinator 2002-2004
Arthur L. Fox - Public Citizen's Litigation Group 1972-90
Pamela Gilbert - USPIRG 1984-89; Staff Attorney, Public Citizen's Congress Watch 1989-94
John Gilroy - Nader Difference in '84 Campaign; Organizer, Citizen Utility Board 1985; Executive Director, VT PIRG 1988-92
David Hamilton - National Field Director, USPIRG 1987-90; Energy Lobbyist, USPIRG 1990-92
Stephanie Harris - Center for the Study of Responsive Law; Public Citizen's Health Research Group 1970s
Joan Holt - NY PIRG 1979-88
Anita Johnson - Attorney, PIRG; Public Citizen's Health Research Group 1971-77
Richard Kirsch - Public Citizen 1974-77
Ann Krumblotz - Staff, Center for the Study of Responsive Law 1978-80
Rob Leflar - Public Citizen's Health Research Group 1978-81; Coordinator, Nader's Speaking Tour of Japan 1989
Mindy Lubber - Program Director, Mass PIRG 1976-81
Mark Lynch - Former Staff Attorney, Public Citizen's Congress Watch
Bill Magavern - Staff Attorney, USPIRG 1988-92; Public Citizen's Critical Mass Energy Project 1992-97
Tim Massad - Center for the Study of Responsive Law; Wisconsin Citizen Utility Board 1978-81
Neil McBride - Aviation Consumer Action Project 1971-72
Steve McCarthy - Executive Director, OR PIRG, 1972-74
Rich McClintock - Former Executive Director, CO PIRG
Chris McGinn - Deputy Director, Public Citizen's Global Trade Watch 1991-98
David Moulton - Former Staff Attorney, Congress Watch
Michael Pertschuk - Former Chair, Federal Trade Commission
Donna F. Parsons - Director, Connecticut Citizen Action Group 1981-87
Peter Petkas - PIRG, Corporate Accountability Research Group 1970
Ronald Plesser - Director, Freedom of Information Clearinghouse 1972-75
Rick Plunkett - MN PIRG 1976-81; CA Campus Organizer 1979-80
Tom Powers - Florida PIRG Organizing Director, FFPIR Nat'l Campus Program Director, PIRG work 1986-1995.
Nancy Rader - CalPIRG 1983-87; Public Citizen 1988-90
Miles Rapoport - Executive Director CCAG 1979-84
Neal Ritchie - Former Executive Director, Minnesota PIRG
Marty Rogol - General Counsel, Connecticut Citizen Action Group 1971-73; Director, Nat'l PIRG 1974-78
Adam Ruben -Field Director, USPIRG 1999-2002
Leslie Samuelrich - PIRG 1985-91 - Organizer, Conn PIRG; Director, National Student Campaign Against Hunger and Homelessness
Samantha Sanchez - Attorney, Public Citizen's Tax Reform Research Group 1973-75
Kerry Schumann - Former Director, Wisconsin PIRG
Gary Sellers - OSHA Project Center for the Study of Responsive Law 1969
Megan Seibel - Former Executive Director CO PIRG
Bob Shireman - Chairman, CalPIRG 1981-83; Legislative Advocate 1984-86
Lucinda Sikes - CalPIRG 1983-86; USPIRG 1989-92; Public Citizen's Litigation Group 1993-89
Daniel Silverman - Former Nat'l Field Director, USPIRG; Former Vice-Chair, Board of CalPIRG
David Stern - Former Executive Director, Nat'l Assoc. for Public Interest Law
Gene Stilp - Center for the Study of Responsive Law 1980-81
Rob Stuart - Program Director, NJ PIRG, 1984 - 91; Executive Director, VT PIRG 1991 - 93
Tom Subak - State Campaign Director, CalPIRG 1995-98
Andrea Sullivan - Organizing Director, NJ PIRG, 1983 - 84
Thomas D. Sutton - ETS Study Group 1970s; Public Citizen's Congress Watch 1979-81
Michael Totten - Critical Mass Energy Project 1982-83
James Turner - Center for the Study of Responsive Law 1968-72
Ken Ward - Executive Director, RI PIRG 1981-82; Executive Director, NJ PIRG 1983-96
Bill Wasserman - Organizer, CalPIRG 1981-86; Organizer, Public Citizen's Congress Watch 1986-89
Kathleen Welch - Former Executive Director, Nat'l Association of Public Interest Law
Harrison Wellford - Center for the Study of Responsive Law, Food and Environmental Safety Project 1969, Executive Director 1970-71
David Wood - Former General Counsel, Public Interest Research Groups
Frances A. Zwenig - Former Attorney-Advocate, Public Citizen's Congress Watch
*Organizations for Identification Only