Act & Punishment: The Pussy Riot Trials -– Illustrated Screenplay
produced, written and directed by Evgeny Mitta
© 2018 MVD Visual
Cleopatra Entertainment in Association with 2Plan2 and Paperworks Present "Act & Punishment" Mariya Alyokhina, Alexander Cheparukhin, Ekaterina Dyogot, Boris Groys
Music & Sound Design by Demian Kurcheko, Edited by Igor Malakhov, Cinematographer Vladimir Kanareykin, Alexander Kuznetsov, Igor Malakhov
NOTICE: THIS WORK MAY BE PROTECTED BY COPYRIGHT
YOU ARE REQUIRED TO READ

THE COPYRIGHT NOTICE AT THIS LINK

BEFORE YOU READ THE FOLLOWING WORK, THAT IS AVAILABLE SOLELY FOR PRIVATE STUDY, SCHOLARSHIP OR RESEARCH PURSUANT TO 17 U.S.C. SECTION 107 AND 108. IN THE EVENT THAT THE LIBRARY DETERMINES THAT UNLAWFUL COPYING OF THIS WORK HAS OCCURRED, THE LIBRARY HAS THE RIGHT TO BLOCK THE I.P. ADDRESS AT WHICH THE UNLAWFUL COPYING APPEARED TO HAVE OCCURRED. THANK YOU FOR RESPECTING THE RIGHTS OF COPYRIGHT OWNERS.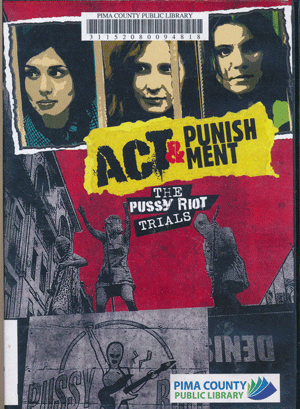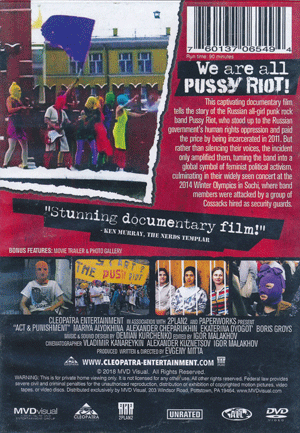 CLICK HERE TO SEE "ACT & PUNISHMENT: THE PUSSY RIOT TRIALS" -- ILLUSTRATED SCREENPLAY
[Tolokonnikova Nadezhda Andreevna] You know the situation well. You know there's no one behind you. Not Berezovsky, nor Guelman, nor the U.S. State Department. That your action wasn't ordered by anyone, that you act of your own accord, by intuition, that you write songs and texts with your own brain, no one does it for you. Whenever we wrote something longer than two paragraphs, people said it couldn't be the girls, because they're stupid, someone must be controlling them.

-- Act & Punishment: The Pussy Riot Trials, produced, written and directed by Evgeny Mitta
After a decade of President Vladimir Putin's authoritarian rule in which civil society seemed to be comatose, a new protest movement is growing in Russia. Infuriated by electoral fraud and galloping corruption, the so-called "creative class" is fighting back by means of music, poetry, multi-media, and daring art performances. In this presentation, Artem Troitsky gave a firsthand account of the situation.

Artem Troitsky is the first, and best known, Russian rock journalist, author of Back in the USSR: The True Story of Rock in Russia and Tusovka: Whatever Happened to the Soviet Underground Culture. He currently teaches in the Journalism Department of Moscow State University, hosts TV and radio shows (including on Ekho Moskvy), writes for Novaya gazeta, is

a member of the board of Greenpeace Russia

, and is a well-known blogger and opposition activist.

-- Enemies of the State: Pussy Riot and the New Russian Protest Rock, by National Endowment for Democracy, Part of IERES' Behind the Headlines Series, Co-sponsored with the National Endowment for Democracy's International Forum for Democratic Studies with Artem Troitsky, Moscow State University
******************************************************************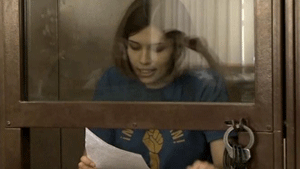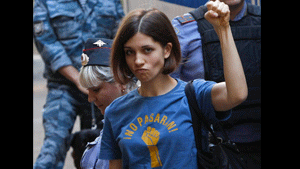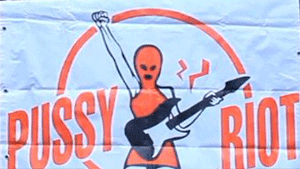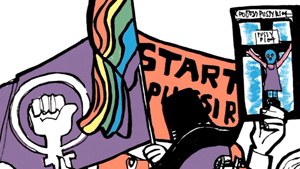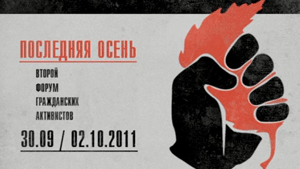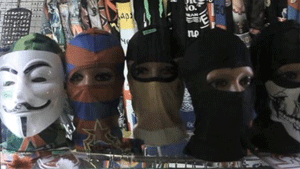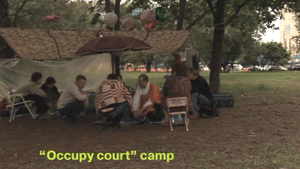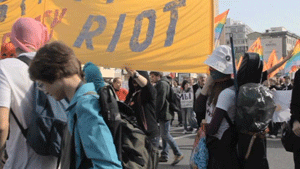 "Pussy Riot" is a cover for "Riot."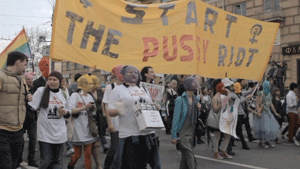 START THE PUSSY RIOT
Epistle I.

AWAKE! my C …. have all things beside,

To low ambition, and to Scottish pride:

Let us (since life can little more supply,

Than, just to fight a duel … and to die)

Expatiate, freely, upon Woman-kind;

And trace, the mighty errors of her mind;

Mark where her thousand weeds, promiscuous, shoot;

And, fearless, cultivate forbidden fruit:

Together, let us trace this ample field;
Try, what the open, what the covert yield;
The artful tricks, and pretty flights explore,
Of ev'ry coy, and every willing whore:

Eye, all her walks; shoot folly, as it flies;

Notice her actions, as to fight they rise:

Blame, where we must; but laugh, where e'er we can;

And shew, that Woman is the Foe of Man.

Of God above, or Woman here low,

What can we reason, but from what we know?

Of her, what see we but her station here,

From which to reason, or to which refer?

Through worlds unnumber'd though the God be known,

Woman's acknowled'd only in our own.

Woman, presumptuous! would the reason find;
Why she is form'd so little, and so blind?
But let her first the harder reason guess,
Why she is form'd no blinder, and no less?

Ask of her mother, Earth, why oaks are made

Taller, or stronger, than the weeds they shade?

Woman respecting, what most wrong we call.

May, must be right, as relative to all.

That woman's helpless, say not … heaven in fault;

Say rather … she's as perfect as she aught:

Her knowledge, measured to her state and place,

Her time, a moment; and a point, her space.

Heav'n from us all conceals the book of fate,

Or who would wed the woman he must hate?

The girl thy passion dooms a lawful prey,
Had she thy reason, would she sing, and play?
Pleas'd to the last, she yields her virgin charms,
And hugs her dear destroyer in her arms.
Oh! blindness to the future, not to see
Her two worst enemies are, love and thee;
From whom to endless ruin she is sent,
Her fatal passion is her punishment,
Hope springs eternal in the female breast,
Women ne'er are, but always to be blest:
The girls uneasy and confin'd, will run
From dear mamma to us, to be undone.

Lo! the poor Indian, whose untutor'd mind,

With European taste all unrefin'd.

Who never saw or masquerade or play,

Nor shone at court on George's natal day;

Yet simple nature to her hope has given,

In her dear tawny Lord, an humbler heav'n:

To be, contents her natural desire,

She asks no angel's wing, no seraph's fire;

But thinks, she has all blessings in her eye,

Her dusky lover in her company.

Go! wiser thou, and in thy nervous lines,

Where all the strength of composition shines,

Call imperfections to the face of day,

And d…. the needy players who work for pay:

Say, here they rant, and there too much they whine,
Heed not their fears, thy business is … to dine.

Ask, for what end the sparkling brilliants shine?

The woman … ever modest … cries, for mine;

For me the artist tries his utmost power,

And forms, from gems, the artificial flower;

Annual, for me, returning winter comes;

For me prepares ridottos, masks, and drums;
For me, joy gushes from a thousand springs;
And forty-shilling actors soar to Kings;

Chairmen to waft me, boys to light me rise,

And all the pit is wounded by my eyes.

But errs not nature from her kind intent,

When female minds, on mischief ever bent,
Delight to torture where they ought to please.
And yield their own to blast another's ease?

"No, (tis reply'd) the females have no flaws.

"And too woman, act by gen'ral laws;

"Without exception do what ills they can;

"Their only aim to hurt, to injure mann."

If the great end be human happiness,
And woman deviates … shall man to less?
As much that end a constant course requires,
Of showers and sunshine, as of their desires;
As much eternal springs and cloudless skies,
As woman, ever temperate, calm, and wise.
If plagues and earthquakes heav'ns design fulfill,
Why should not man o'er woman have his will?

Better for us, perhaps, it might appear,

Were you a mitre'd priest, and I a peer;

But trust me, C …, those, who better know,

Have long determin'd it shall not be so.

Thus all subsists by politics and strife,
And passions are the elements of life.
The gen'ral order, since the whole began,
Is not in woman, but is kept in man.

What would these girls? now upwards will they soar,

And little less than angels, would be more;

Now look around, and just as griev'd appear,

They are not mothers in their fifteenth year:

Made for their use, all creatures will they call;

Say, what their use, had they the powers of all?

Kind to the sex, in rich profusion kind,

Shape, beauty, wit, dame Nature as assign'd;

Shall she then only, whom a wit we call,

Be pleas'd with nothing, if not bless'd with all?

A woman's bliss, could pride that blessing find,

Is, not to think or act beyond her kind.

No powers of body or of soul to share,

But what her nature and her state can bear,

Why have no women microscopic eyes?
For this plain reason … women are not flies.
Say, what their use, were finer optics giv'n,
To inspect a mite, not comprehend a heav'n?
Cease then, nor rudely let us seem to blame;
Our proper bliss is centred in the dame:
Let us submit, in this our humble sphere,
Content to be as blest as we can bear:
Safe in the hands of one all-charming wife,
Calm let us tread the rugged path of life;
And, spite of truth, in fair conviction's spite,
Still let us say, and swear, that WOMAN'S RIGHT.-- An Essay on Woman, in Three Epistles, by John Wilkes [Member of The Hellfire Club]
-- A Decade of Change: Profiles of USAID Assistance to Europe and Eurasia, by USAID
-- Russian Environmentalists Brand U.S. Green Party Putin "Accomplices", by Damien Sharkov
-- A U.S. Backed Military Junta in Egypt Was Always the Plan, by Patrick Henningsen
-- Anonymous Targets Iran, by Curt Hopkins
-- The Challenge Ahead in Eastern Ukraine, by Askold Krushelnycky
-- The Third Russian Revolution, by Harlan Ullman
-- Boris Berezovsky (businessman), by Wikipedia
-- Alexander Goldfarb (biologist), by Wikipedia
-- Boris Berezovsky finances revolutions and plots to overthrow Putin - but it's his newspaper antics that are really entertaining, by The Guardian
-- Boris Yeltsin presidential campaign, 1996, by Wikipedia
-- Godfather of the Kremlin? The Decline of Russia in the Age of Gangster Capitalism and Boris Berezovsky and the looting of Russia, by Paul Klebnikov
-- Marat Guelman, by Wikipedia
-- Russians Expose U.S.-U.K. Terror Role After School Massacre, Excerpt from 9/11 Synthetic Terror Made in USA, by Webster Griffin Tarpley [Chechens]
-- Semibankirschina [The Seven Bankers], by Wikipedia
-- Spinning Boris, by Wikipedia
-- Why Russia produces (and quashes) so much radical art, by Marat Guelman
-- Yanks to the Rescue: The Secret Story of How American Advisers Helped Yeltsin Winby Michael Kramer
-- Central and East European Law Initiative (CEELI): Country Strategies for the Rule of Law Program for Albania, Bulgaria, Croatia, Czech Republic, Estonia, Hungary, Latvia, Lithuania, Macedonia, Poland, Romania, and Slovakia, Submitted to The U.S. Agency for International Development, by American Bar Association
-- Color Revolutions 101: The Making Of A Controlled Revolution, by Brandon Turbeville
-- The History And Science Of Color Revolutions, by Brandon Turbeville
-- How the National Endowment for Democracy Manufactures Regime Change Around the World, by Derek Royden
-- Is The Balkans the New Latin America? Bulgarian Paper Says "CIA Is Tutoring Serbian Group, OTPOR, OTPOR!", by Jared Israel
-- Libyan Scenario For Syria: Towards A US-NATO "Humanitarian Intervention" directed against Syria?, by Rick Rozoff
-- "Manufacturing Dissent": The Anti-globalization Movement is Funded by the Corporate Elites. The People's Movement has been Hijacked, by Prof Michel Chossudovsky
-- Ten Years Ago: "Manufacturing Dissent" in Seattle, by Michel Chossudovsky
-- Michel Chossudovsky on the OWS Movement & The Libyan War, by Potent News
-- National Endowment for Democracy of US, by B. Raman
-- Occupy Wall Street and "The American Autumn": Is It a "Colored Revolution"?, by Michel Chossudovsky
-- Promoting Polyarchy: Globalization, U.S. Intervention, and Hegemony , by William I. Robinson
-- Resolution on the Misuse of U.S. Government "Democracy Promotion" Initiatives: Undermining Progressive Governments and Movements in the Americas, by National Lawyers Guild International Committee
-- Revolution U, by Tina Rosenberg
-- Semper Fi: Occupy Marines Bringing Reinforcements to Occupy the Nation, by Stephen D. Foster, Jr.
-- Systemic Propaganda and the Branding of Nations in Central and Eastern Europe*, by Gerald Sussman
-- The Albert Einstein Institution: non-violence according to the CIA, by Thierry Meyssan
-- The Color Revolution Virus and Authoritarian Antidotes: Political Protest and Regime Counterattacks in Post-Communist Spaces, by Abel Polese and Donnacha O Beachain
-- The East Turned Upside Down: Carnival and Conspiracy in Ukraine, by Jesse Walker
-- The new Gladio in action? "Swarming Adolescents" and "Rebellious Hysteria," by Jonathan Mowat
-- The Protest Movement in Egypt: "Dictators" Do Not Dictate, They Obey Orders, by Michel Chossudovsky
-- The Revolution Business, Report by Patrick A. Hafner and Alexander Steinbach
-- The Tulip Revolution takes root, by Pepe Escobar
-- "To Be Partly Controlled by the CIA? That Doesn't Bother Me Much": Interview with Two Activists of the OTPOR Student Movement, by Gerard Mugemangango & Michel Collon
-- US campaign behind the turmoil in Kiev, by Ian Traynor
-- U.S. Cash Is Lifeblood Of Dozens of NGOs, by Nabi Abdullaev
-- US military trained Georgian commandos, by Charles Clover and Demetri Sevastopulo
-- Washington Tries to Break BRICS – Rape of Brazil Begins, by F. William Engdahl
-- Washington's New Imperial Strategy In Venezuela, by Chris Carlson
-- The Pervert's Guide to Ideology, directed by Sophie Fiennes -- Screenplay
-- The Unbearable Lightness of Slavoj Zizek's Communism: The Year of Dreaming Dangerously - Review, by Benjamin Kunkel
-- After Zizek's Talk of Communist Catastrophe: An Alternative Script, by Radical Eyes
-- Slavoj Zizek: Interview, by Sean O'Hagan
-- The Monstrosity of Christ: Paradox or Dialectic, by Slavoj Zizek and John Milbank -- Nina Power Tires of Slavoj Zizek and His Monstrous Essays, by Nina Power
-- Beethoven and the Illuminati: How the Secret Order Influenced the Great Composer, by Jan Swafford
-- Right-Wing Sock Puppets Pretending to Be Liberals Assault Progressive Websites, by R.S. Janes
-- Gnosis in Cyberspace? Body, Mind and Progress in Posthumanism, by Oliver Krueger
-- Is Slavoj Zizek a Left-Fascist, by Alan Johnson
-- Akashic Records: The Book of Life, adapted from Edgard Cayce on the Akashic Records by Kevin J. Todeschi
-- Christian Mystery and Responsibility: Gnosticism in Derrida's The Gift of Death, by Peter Goldman
-- Noam Chomsky discusses Post-Modern "Theory" and "Philosophy" on LBBS, Z-Magazine's BB, 11/13/95
-- Slavoj Zizek on Occupy Wall Street
-- Occupy First; Demands Come Later; by Slavoj Zizek
-- Occupy Wall Street: What is To Be Done Next?, by Slavoj Zizek
-- The Dangerous Dreams of Slavoj Zizek, by Jerome Roos