CHAPTER 8: Technology's Role in Major Events: Communications, Video and Social Media
Improvements in law enforcement technology have changed the way police manage crowds, maintain situational awareness, and communicate directions to officers on the ground and to the public. New social media platforms—such as Facebook, Myspace, and Twitter—have also provided law enforcement with new tools for gathering intelligence on agitators.

Police leaders at the PERF Executive Session shared their thoughts on the most important emerging technologies and how agencies can take advantage of them in the context of managing a major event.
Seattle Assistant Chief Paul McDonagh:
Streaming Overhead Video to the Commanders on the Ground Will Allow for Better, Faster Decision-Making
More than a decade ago, during the WTO protests in Seattle, our commanders and higher level personnel were looking out and seeing peaceful protests. But they didn't see the whole picture. Working behind the peaceful demonstrators, other protesters were launching metal nuts and bolts and throwing rocks at our police officers and some were breaking into businesses and assaulting citizens.
What we're looking to do now is stream real-time video to the people on the ground. That will give on-site commanders a better sense of what the crowd is actually doing and help them make better decisions. The field commanders need accurate and timely information. They're the ones who are going to implement tactics.
Once commanders have the information needed to determine they need to act, they must have the intent to implement the actions. They also need support prior to and when taking action. We had difficulty with those higher in the chain of command supporting the need to take action. This lack of support hindered the field commander's abilities.
During major special events, police departments need to have the capacity to take action, but as importantly, the commanders need support for their actions in three key areas: the department, the political arena, and with the public. At WTO we did not have these three.
Former Boston Police Director of Telecommunications Dave Troup:
In 2004, We Worked to Have Good Radio Systems
During the Democratic National Convention in 2004, we tried some things for the first time. That was the first time we really used video from the street. We knew where the venues were, so we set up cameras and sent videos back to our command center.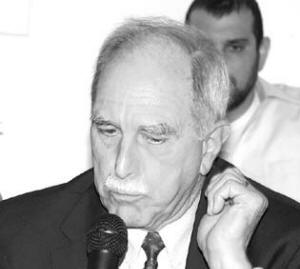 Boston Director of Telecommunications (ret.) Dave Troup
We also brought in a lot of outside agencies, and we wanted to make sure we could all communicate with each other. One of the advantages we have in the Boston area is a radio system called the Boston Area Police Emergency Radio Network (BAPERN). All the outside agencies coming in have these frequencies in their radios, and could be patched into the Boston channel. They could listen to ongoing radio traffic so they knew what was going on all the time, and when necessary they could talk to the dispatchers and their supervisors. We also put up a VHF radio channel so that the federal agencies in Boston could hear what was going on. We felt during the DNC that everyone involved knew what was going on at all times.
Washington, DC Commander Hilton Burton:
The Comedy Central Rally Overwhelmed the Cell Phone Network
Any time a major rally is coming to D.C., we look to see what the organizers are doing, how many people they're planning for, and the type of people who are coming. For the Glenn Beck rally in August of 2010, the organizers told people what subway stations to get off at and what routes to take into the city. Using that information, we could anticipate where the crowds would be and try to deal with traffic around those locations.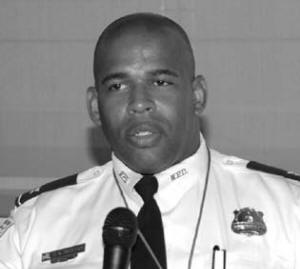 Washington, DC MPD Commander Hilton Burton
But with the Jon Stewart/Stephen Colbert Comedy Central rally in October of 2010, the initial information we got wasn't accurate. The organizers expected around 80,000 people to arrive, but close to 300,000 people showed up. I was right there in the middle watching the traffic, and I was getting information from the Park Police and Metro Transit about what the crowd situation was. Metro Transit was able to tell us that at 10 a.m. there were about 200,000 people using the subway system. On a normal Saturday you would get a third that number throughout the entire day. So we knew that we had to keep modifying our plan based on the incoming information, and expand the perimeter for the rally.
One other issue is that many of our people can't communicate when the cell phone networks overloads, and that's what happened during the Comedy Central rally. Most people at the rally had a cell phone or PDA, and it overloaded the system. We couldn't use our cell phones in some areas on some of the network providers. We've got to find a better way to communicate.
Detroit Police Chief Ralph Godbee:
Social Media Help in Intelligence Gathering and Communicating with the Public
It is extremely important to have someone from the Police Department monitoring social media sites. We have a full-time person at our intelligence resource center who follows social media. Following Facebook and other social networks is important because you can gather some very important intelligence from those sources.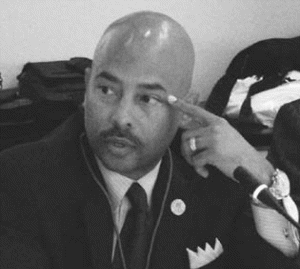 Detroit Chief Ralph Godbee
There are three types of people who frequently organize large gatherings of people, or who spread information about such gatherings: "flash mob" types, entertainment people, and social activists. So we have someone following all of these types of social media outlets.
We have "Tip-411," which allows citizens to anonymously send in crime alerts via text. We also have a system called Citizen Observer, which allows us to send an e-mail blast out to the public regarding certain events. Finally, we have a Facebook and a Twitter account. You have to engage these new types of resources because a lot of people don't have home phones anymore; cell phones, smartphones, and apps dominate communications. We need to engage those media. Tip-411 has produced a lot of substantive crime tips that have helped us close out major crime incidents.
University of Wisconsin Police Chief Sue Riseling:
Twitter Is Good for Sending Instructions to Large, Tech-Savvy Crowds
I never thought I would "tweet" as a police chief, but I have become a believer. President Obama came to visit a couple of months ago, and we had a line outside over a mile long. We knew that the venue was not going to be able to hold the number of people who wanted to come see the President. So we tweeted that if you're in line and you're west of a certain block, you won't get into the venue, and provided them with a list of alternative sites where they could go to hear the speech and maybe even catch a glance of the President. It worked pretty well. I have a community that is very plugged in to technology; whatever device you can imagine, they're using it.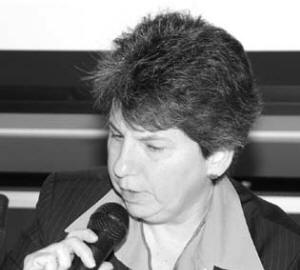 University of Wisconsin Chief Susan Riseling
Former FEMA Director Dave Paulison:
Police Must Tap into the Vast Social Media Network
On the topic of social media, there are two YouTube videos that I highly recommend watching. They're called "Social Media Revolution" and "Social Media Revolution 2," and they demonstrate how quickly social media are spreading. For example, it took radio 38 years to reach 50 million people. Facebook reached 100 million people in nine months.
There's a whole communications system out there they we aren't tapping into sufficiently. Fifty percent of the U.S. population is under 30 years old. Ninety seven percent of those under 30 are on some type of social media platform. We talk about cell phones not working when a network is overburdened, but text messaging works even when the system is overloaded. It pretty much always works. A lot of us are still on a system where one person picks up the phone and calls one operator to report an incident, when really there could be two hundred people on the ground all seeing the same thing who could get you the information a lot quicker. But we really don't have a method for gathering information from crowds that way. We've got to pick up on that.
Communication has to be our next step. First, we have to ensure that we have enough broadband to continue doing the things we're doing, and then we have to try to find some way to tap into the social media system. We're just scratching the surface on that now. The people using this system are so far ahead of us it's just remarkable.
NYPD Assistant Chief Harry Wedin:
A Blimp with Video Helped NYPD Track Protesters During the 2004 RNC
We're using social media a lot—not just for major events, but every weekend. Our intelligence division tracks Twitter and Facebook. There are a lot of underground "after-parties" in New York after the nightclubs and bars close, and these events result in violence if we don't police them. We get ahead of the curve by knowing when and where they're going to be.
During the 2004 Republican National Convention in New York City, we used a blimp to get live shots of protesters. We could see people's faces clearly. In addition, we have live video on our helicopters that feeds right into our command centers. We can monitor where the groups are moving and then immediately alert the officers in the field that there's a group of 300 people coming down Madison Avenue from 45th Street, for example. We could move the field forces to cut off groups of protesters and keep them away from the delegates. We could tell where people were going before they got there.
Philadelphia Commissioner Charles Ramsey:
We Shouldn't Be Afraid to Videotape Our Officers
We've got to get over this fear of videotaping our own people. During the 2002 World Bank protests in Washington, D.C., one of the reasons we didn't have as much video as we could have had was a fear that we would capture something that we didn't want to see. But you're going to get far more video showing officers doing the right thing than video showing improper actions by officers.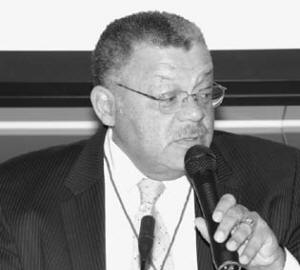 Philadelphia Commissioner Chuck Ramsey
And a police department needs to have its own video, because most of the protesters will have their own cameras and their own video clips. And they may edit their video in ways that are misleading, showing little clips that are entirely out of context, so you miss the real picture. We need to help our officers get over any fear of being videotaped. We need to record these major events and be able to show everything that went on.
We also need to preserve the video recordings, so if people later accuse us of violations, we can determine exactly what took place and have proof of it.
Arlington, TX Lieutenant Leland Strickland:
Work with Cell Service Providers to Test and Improve System Resilience
Dealing with Dallas Cowboys games, we have found out how much we rely on cell phones. You don't realize it until you lose service. AT&T is a sponsor of Cowboys Stadium, and they're at every event, tweaking and upgrading the system to make sure that the wireless network can support 120,000 people in that building using cell phones and PDAs on game day. It's a constant struggle, and they've worked hard to manage that level of strain on the system.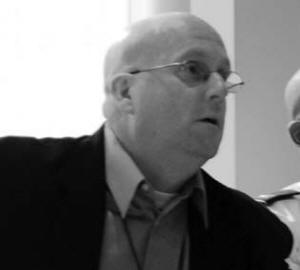 Arlington, TX Lt. Leland Strickland
We also have a public safety radio system with repeaters throughout the stadium to ensure that we can effectively communicate. When we have hundreds of public safety personnel on post, the system has to be able to handle that load. To my knowledge, we have no dead spaces.
And certainly we have found that you can never have enough intelligence. Monitoring the social networks is critical. When handling major events like the 2010 NBA All-Star Game or Super Bowl XLV, one of our major initiatives is to combat the prostitution and human trafficking that accompany those events. We've found that monitoring social media is a good way to identify hot spots for that kind of activity as we prepare for a major event.
Recommendations/Lessons Learned

• Use closed-circuit TV systems to monitor crowds and to determine if plans need to be altered.

• Streaming live video to commanders on the ground can help them make tactical decisions in real time.

• Video feeds from blimps and helicopters offer a wider view of crowd movement to command centers.

• Don't be afraid to record video of major events, including your own officers. Having your own video recordings is critical to reviewing officers' actions. The news media and participants will be making their own recordings, but they may edit recordings to create false impressions or show incidents out of context. Police should have their own record of the event.

• Set up a radio communications link for outside agencies to connect to during an event.

• Work with cell service providers to obtain increased capacity during major events. Be aware that text-messaging often works when phone and data systems fail.

• Track relevant groups on social media networks such as Facebook, Twitter, and Myspace. These platforms can provide relevant intelligence, both during and in the run-up to an event.

• Provide ways for the public to communicate with law enforcement, such as reporting crime tips via text.

Use techniques such as e-mail blasts, Facebook, and Twitter to inform the public about events, developments, police procedures, or other announcements. Specifically, Twitter can be used to manage crowds by 'tweeting' instructions to attendees.