Log. 114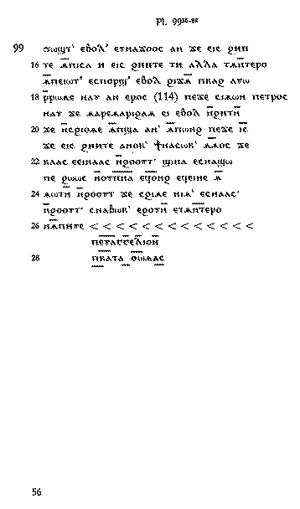 expectation; they will not say: "See,
16 here", or (): "See, there". But ( ) the Kingdom
of the Father is spread upon the earth and
18 men do not see it. (114) Simon Peter said
to them: Let Mary go out from among us,
20 because women are not worthy of the Life. Jesus said:
See, I shall lead her,
22 so that I will make her male, that ()
she too may become a living spirit (), resembling
24 you males. For every woman who makes herself
male will enter the Kingdom
26 of Heaven.
28
The Gospel ()
according to ()Thomas