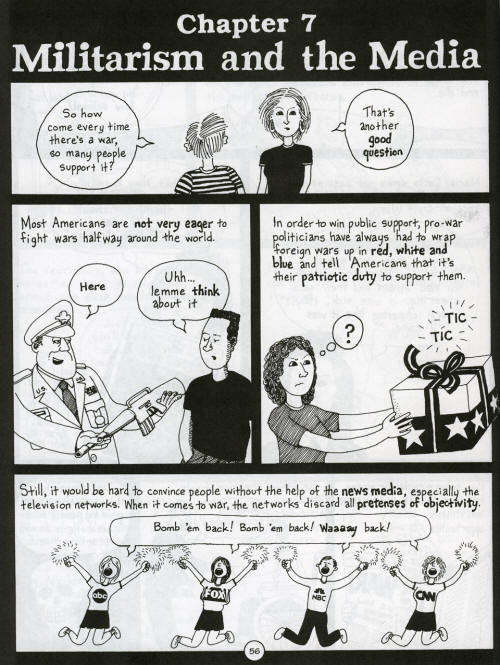 Chapter 7: Militarism and the Media
So how come every time there's a war, so many people support it?
That's another good question.
Most Americans are not very eager to fight wars halfway around the world.
Here.
Uhh ... lemme think about it.
In order to win public support, pro-war politicians have always had to wrap foreign wars up in red, white and blue and tell Americans that it's their patriotic duty to support them.
[Girl holding a present wrapped up in red, white and blue:] ?--TIC TIC
Still, it would be hard to convince people without the help of the news media, especially the television networks. When it comes to war, the networks discard all pretenses of objectivity.
[Four cheerleaders from ABC, FOX, NBC and CNN yell:] Bomb 'em back! Bomb 'em back! Waaaay back!