Part 2 of 2
To ascertain how many quarter-Jews served, one must use records of mixed marriage in Germany between 1870 and 1900 as well as consider all those quarter-Jews who lived in other lands Germany occupied from 1936 to 1940. From this data, this study estimates that at least 90,000 quarter-Jews served from 1935 to 1945 (see tables 2 and 4). This is also a conservative estimate. Wolters estimated that quarter-Jews were "twice as plentiful" as half-Jews, putting their number at I=140,000. These figures are much larger than previously believed, but when put into perspective with intermarriage trends, they make sense (see table 2). Since roughly 17 million soldiers served in the Wehrmacht, [85] a conservative number of possible Mischling soldiers, according to this study's estimate (150,000), represents less than 1 percent of the total manpower of the Wehrmacht.
Table 6. Places Where Mischlinge and Jews Were Interviewed for This Study Who Served in the Wehrmacht or in OT Camps

Interview Location / No. of Half-Jews / No. of Quarter-Jews / No. of Jews / Total No.

Berlin / 45 / 8 / 2 / 55
Bremen / 0 / 1 / 0 / 1
Brandenburg / 0 / 1 / 0 / 1
Austria / 13 / 4 / 0 / 17
Bavaria / 25 / 11 / 1 / 37
Hessen / 29 / 10 / 2 / 41
Hamburg / 8 / 5 / 1 / 14
Schleswig-Holstein / 1 / 1 / 0 / 2
Baden-Wurttemberg / 22 / 10 / 0 / 32
Niedersachsen / 2 / 7 / 1 / 10
Nordhein- Westfalen / 10 / 13 / 0 / 23
Rheinland-Pfalz / 0 / 3 / 0 / 3
Sachsen-Anhalt / 1 / 0 / 0 / 1
Sachsen / 3 / 0 / 0 / 3
Canada / 2 / 0 / 1 / 3
Israel / 0 / 0 / 1 / 1
United States / 11 / 0 / 1 / 12
Switzerland / 1 / 1 / 0 / 2
Total / 173 / 75 / 10 / 258

Note: Interviews were conducted between 1994 and 1998.
One does not know how many full Jews served. If the ratio of 97 full Jews for every 967 half-Jews can be applied from the data collected for this study, and given the estimate that 60,000 half-Jewish soldiers served, then one could assume that at least 6,019 full Jews also served in the Wehrmacht. The numbers presented here are insignificant relative to the Wehrmacht's size, but are startling in light of the Holocaust. The idea that at least 150,000 men of Jewish ancestry served in the Wehrmacht is hard to accept. Nevertheless, the evidence strongly suggests that was the case.
History of Jews in the German and Austrian Armies
One cannot understand how thousands of men of Jewish descent served in the Wehrmacht without knowing that others of that descent had served in German armies for almost two hundred years prior to Hitler (see table 7). [86]
Table 7. Number of Jews Who Served in the Prussian, German, and Austrian Armies from 1756 to 1918

War / Soldiers / Officers / Casualties

Prussia's War from 1756 to 1763 / Unknown / At least 3 / Unknown
Prussia's War of Independence, 1813-1815 / At least 731 / 23 / At least 55
Prussia 1815-1827 / 1,100 / Unknown / N/A
Prussia 1827-1844 / 2,200 / Unknown / N/A
Austria between 1798 and 1821 / 35,000 / Unknown / Unknown
Austria 1855 / Unknown / 157 / Unknown
Prussia's War of 1864 against Denmark / 194 / Unknown / Unknown
Prussia's War of 1866 against Austria / At least 1,025 / 26 / Unknown
Austria 1872 / 12,471 / Unknown / Unknown
Austria 1893 / 40,669 / 2,181 / Unknown
Austria 1897 / Unknown / 1,993 / Unknown
Austria 1898 / 52,282 / Unknown / Unknown
Austria (around 1900) / Unknown / 2,180 / Unknown
Austria 1904 / Unknown / 1,662 / Unknown
Austria 1911 / 44,016 / 1,871 / Unknown
Germany 1914-1918 / 100,000 / 3,200 / 12,000
Austria 1914-1918 / 300,000 / Unknown / 25,000

Note: Austria is used to denote the Austro-Hungarian Empire.
The history of German Jews who served in their country's armies reveals that they felt German and wanted to participate in the development of Germany's international prestige and in the enlargement of her territorial holdings. Some historians have wrongly claimed that Jews could not become officers in Germany. [87] In reality many did, but most often had to convert to do so. German Jews displayed their willingness to make the supreme sacrifice for their country time and time again when Germany went to war. Accurate figures are difficult to find because Germany was split into so many states until 1871, but the examples of Prussia, Bavaria, and Austria will give an indication of military policy occurring in German-speaking lands that later would be unified under Hitler's rule.
FREDERICK THE GREAT'S RULE
In 1760, the "enlightened despot" Frederick the Great promoted the Jew Konstantin Nathanael von Salem on to general for his bravery in battle. Salemon's son also became a Prussian officer. One does not know how many Jews fought in Frederick's army, but if Prussia's king promoted a Jew to general, there is no reason to doubt that Frederick allowed some of his Jewish population to serve. In fact it had been a law since 1701 that all Prussian inhabitants were defenders of the state (whether Jews were included in this law is not known). [88] Because of the dire nature of Frederick's situation between 1756 and 1763 (the Seven Years' War), one can assume that he would have drafted every able-bodied man regardless of ethnicity or religion. [89] Most likely, the Jews who served as officers under Frederick were baptized Jews. For example, baptized Jews seemed to have had no problem serving in the Austrian army during this time. [90] Although many Jews served under Frederick, the Prussian state did not officially recognize their service.
Frederick also employed some Schutzjuden, [91] who had become court Jews, as general purveyors to his army. For example, Frederick commissioned Marc Raphael and Jacob Wolff to buy horses for his army from the Tartar Khan in the Crimea. The king also encouraged the Jews under his rule to build factories to supply his army. [92] Veitel Ephraim and Daniel Itzig possibly "helped Fredrick avoid defeat" during the Seven Years' War by supplying and equipping his troops. [93] In recognition for his intelligence and contribution to society, Frederick granted the German-Jewish philosopher Moses Mendelssohn exemptions from some of the laws restricting Jews' freedom. [94] However, this should not imply that Frederick liked Jews - he in fact detested them. [95] But it seems his hatred did not cloud his reason. He knew he needed some Jews to ensure the smooth running of his country. It would be fifty years later, however, before Jews could officially serve in Prussian armies.
WAR OF INDEPENDENCE (1812-1815) AND THE NINETEENTH CENTURY UNTIL 1870
On 11 March 1812, Prussia's first prime minister (Staatskanzler), Karl August von Hardenberg, emancipated the Jews and allowed them to perform military service. [96] Chief of the General Staff and Minister of War Gerhard von Scharnhorst had pushed the agenda of having a nation-in-arms after the disastrous defeat at Jena and Auerstedt of 1806. He wrote, "In the future every subject of the state, without regard for birth, will be obligated to perform military service .... " [97] During Prussia's War of Independence from 1813 to 1815, a conservative estimate of 731 Prussian Jews [98] served in the war against Napoleon. Five hundred and sixty-one of them were volunteers. [99] One German Jew wrote, "[W]ho doesn't rejoice to hear the honorable call to fight and conquer for the Fatherland .... Oh Death for the Fatherland, you're the most beautiful fate to befall any mortal." [100] Luise Grafemus (real name Esther Manuel) decided to join the Prussian army after she lost her Jewish husband in battle. She served during the battles of 1813 and 1814 and later became a Wachtmeister. [101] She was wounded twice in battle and received the Iron Cross. [102] During the battle at Belle-Alliance (Waterloo) in 1815 alone, 55 Jewish soldiers of the reserve militia died in combat. [103] Prussia decorated 82 Jews with the Iron Cross, and one received the Pour le Merite decoration [104] between 1813 and 1815. [105] Moritz Oppenheim depicts these valorous German-Jewish soldiers in his famous painting of a Jewish soldier returning home to his traditional family after the Wars of Liberation with an Iron Cross. [106] Moses Mendelssohn's youngest son, Nathan, reported for duty in 1813 and later became a lieutenant. [107] According to the records, 23 of these Prussian Jewish soldiers became officers: one major and 22 lieutenants. [108] After the war, all of the Jewish officers except one were allegedly forced to leave the army. The authorities did not think it advantageous to their establishment to maintain Jewish officers during peacetime. The army allowed only Major Meno Burg, called the "Jewish major," to remain. He taught at Danzig and Berlin's Artillery Officer schools. Although an officer, he also found time to be a board member of Berlin's Jewish Community Center. [109] Hardenberg praised German Jews, both male and female, for their service in the War of Independence despite the fact that many in the Prussian military establishment did not want to retain the Jewish officers (or common soldiers for that matter). [110] German Jews continued to serve in the Prussian army despite such opposition. From 1815 to 1827, 1,100 Prussian Jews served in the armed forces, and from 1827 to 1844, 2,200. [111] Jews also served in Bavaria at the same time. Bavaria showed more tolerance than Prussia, and many Jews actually left Prussia to join the Bavarian army. [112] Jews had more of a chance to advance through the ranks in that army than in the strict, Junker [113] controlled Prussian army, despite the fact that hundreds of Junker families had intermarried with Jewish families. [114] Officers often married Jewish women not only in Prussia, but in Austria as well. [115]
Hitler condemned this, stating that it endangered the armed forces: "[A]s soon as it became fashionable for individual officers, especially of noble descent, to pair off with, of all things, department-store Jewesses, a danger arose for the old army." [116] It was common throughout the nineteenth century for aristocratic but poor Prussian officers to marry into rich Jewish families; he got the money, and her family gained social acceptance. Chancellor Otto von Bismarck even advocated marriages between the nobility and Jews. [117] As German writer Theodor Fontane claimed in 1893, "[T]here are very few aristocratic generals who do not have Jewish blood flowing in their veins." [118] The marriages of Prussian officers with Jewish women must have also helped many Jews to enter the army.
Although Prussia and Bavaria had Jews in their armies, they did not integrate them into their armed forces as successfully as Austria did. Joseph II of Austria, with his Toleration Patent of 1782, required Jews to perform military service. Joseph hoped that this policy would make the Jews" more useful to the state," [119] and many Jews willingly served in the hope of improving their social status. [120] By 1821, some 35,000 Jews had fought in Austria's wars against Napoleon. [121] Austrian Jews enjoyed more success in the armed forces during the nineteenth century than their counterparts in Prussia or Bavaria. For instance, in 1829, Gustav von Heine-Geldern, brother of Heinrich Heine, enlisted in the Austrian cavalry (an elite military service) and attained the rank of first lieutenant. [122] By 1855, the Austro-Hungarian armed forces had 157 Jewish officers, most of them in the medical corps. In 1893, there were 40,344 Jewish soldiers and as many as 2,179 Jewish officers in the Austro- Hungarian army. [123] By 1898, the number of Jews who served in the Austro-Hungarian armed forces increased to over 52,000. [124]  
A Jew in the Prussian army had to show remarkable talent like Burg, convert, or gain the favor of the ruling classes before he could become an officer. For example, in 1848, the German Jew Jakob Wilhelm Mossner helped the prince of Prussia flee to England to escape the revolution. [125] In 186o, the prince, then king of Prussia, commissioned Mossner's son Walther into the most "feudal" of cavalry regiments. The son served in three wars (1866, 1870-1871, and 1914-1918) and became a general. Emperor Wilhelm II eventually ennobled the family. [126]
In 1864, 194 Jews fought in the army in Prussia's war against Denmark. In 1866, a conservative estimate of 1,025 Jews fought in Prussia's war against the Austrian Empire. Prussia's army employed two Jewish generals, four Jewish colonels, and twenty Jewish staff officers in its medical corps. [127] Although the exact number is not known, between 10,000 and 20,000 Jews served in the Austrian army at this time. [128]
FRANCO-PRUSSIAN WAR (1870-1871) UNTIL WORLD WAR I
In Prussia's war against France from 1870 to 1871, [129] 12,000 Jews served: 120 were officers and 373 received the Iron Cross; [130] 483 died or were wounded during the war. [131] The army even allowed the Jews to observe their Yom Kippur [132] services in the field. Near Metz, 1,200 German Jews took part in the service there. [133] After the war's victorious conclusion, many Jews felt their service now entitled them to enter the ranks of the German elite.
Between 1870 and 1899, 5 Jews were promoted to active officers in Prussia, and between 50 and 100 were made reserve officers in the Bavarian army. In 1872, out of 135 Prussian general staff officers, one was a Jew. [134] Prussian officials cited religious traditions and holidays, keeping Jewish soldiers from their military duties, to explain why Prussia did not promote more Jews. [135] For example, in 1897, German Admiral Eduard von Knorr refused to accept a Jew because he refused to be baptized and required kosher food. [136] The armed forces repeatedly used this argument about the difficulty of providing soldiers special food to deny Jews promotions, admission to certain units, or permission to serve, [137] although most German Jews at this time did not keep strictly kosher. One historian wrote that the army feared that "Jews might not be able to command the respect due a superior officer [because of their strange habits and ethnicity]." [138] Yet thousands of Jews continued to serve in the German armed forces, although the authorities denied the majority of them opportunities of advancement.
From 1885 to 1914, the Prussian army trained some 30,000 Jews as soldiers but gave none of them a reserve officer's commission. [139] However, out of the 1,200 to 1,500 Jewish soldiers who had converted, the army promoted 300 to reserve officers. By 1906, out of 33,067 active German officers, only 16 were Jews. [140] In contrast, at that time, the Austro-Hungarian Empire had 2,180 Jewish officers including one field marshal. [141] Even Dr. Sigmund Freud served as a reserve medical officer in the Austrian army. [142] Although Jews numbered only about 4.5 percent of the population in the Austrian Empire in 1900, they made up 8 percent of the officer corps. [143] Among the Jewish officers, there were 6 generals, 17 colonels, and 1 admiral. Three Austrian warships were commanded by Jewish captains. [144]
In the Prussian army, converted Jews or Christians with Jewish ancestry were usually treated just like other Prussian soldiers. [145] But conversion did not guarantee total acceptance. As the historian Holgar Herwig wrote, "[A] few baptized Jews were allowed to enter the executive officer corps, but this did not ipso facto signify social acceptance of the Jews by the executive officers." [146] Jews, whether converted or not, still had difficulties becoming Prussian officers during peacetime. [147]
Yet the German armed forces' aversion to promoting Jews to officers did not prevent them from doing business with Jewish businessmen. Historian Jonathan Steinberg states that executive naval officers, "unlike their Prussian counterparts, belonged to clubs and mingled freely with prominent Jews, especially in Hamburg. Mutual respect and social relations between naval officers and members of the Jewish community arose naturally from common interest." For example, the great Jewish industrialist Albert Ballin mingled freely with executive officers in Hamburg and had contact with the kaiser. The kaiser even received Ballin at court and made sure that officers of his retinue danced with Ballin's daughter. [148]
Those Jews who served had a profound sense of duty. The Prussian war minister, General Karl von Einem, stated publicly on 22 March 1904 that the Jews did not serve badly. He said they fulfilled their military duties in peace and felt they would do the same in war. [149] However, as in the past, many Jews in Prussia decided to serve in the Bavarian army because it proved more tolerant. [150]
World War I
During World War I, German Jews would prove their patriotism and willingness to fight for Germany. When war broke out, the Central Association of German Citizens of Jewish Faith issued this statement on 1 August 1914:
During this deciding hour of history, the Fatherland calls all its sons to the flag. That every German Jew is willing to give his life for Germany, to do his duty, is a foregone conclusion. Religious comrades! We urge you to go beyond the call of duty in devoting your strength to the Fatherland. Hurry up and volunteer. All of you, men and women, do everything within your power to aid the Fatherland with both your deeds and your money. [151]
German Jews were largely loyal and dedicated patriots. The famous German-Jewish philosopher Hermann Cohen passionately expressed this loyalty and patriotism well in 1916: "Thus, in these times of epoch-making fatefulness for our people, we, as Jews, are proud to be Germans. For we are conscious of our task to convince all our co-religionists the world over of the religious significance of Germandom, of its influence, of its rightful claim over the Jews of every nationality, in religious developments as in general culture." [152] About 10,000 volunteered for duty, and over 100,000 out of a total German-Jewish population of 550,000 served during World War I. Some 78 percent saw frontline duty, 12,000 died in battle, [153] over 30,000 received decorations, and 19,000 were promoted. Approximately 2,000 Jews became military officers, and 1,200 became medical officers. An estimated 30 Jewish chaplains served in the German army, one of them being the famous rabbi Dr. Leo Baeck (Baeck even received the EKI). Out of the 10,000 German pilots of the Great War, 120 were Jews. [154] One Jewish pilot, Lieutenant Wilhelm Frankl, died in action and received the prestigious Pour le Merite. [155] He was credited with sixteen kills. [156] The youngest Jewish volunteer of the war was thirteen-year-old Joseph Zippes. He lost both legs during combat. [157] Among the oldest of those who fought for Germany was Reichstag deputy Ludwig Frank, who died in battle in 1914 at the age of forty. [158] A poem written by a German Jew expressed how many Jews felt in 1914:
We are united, one people, one army.
In love and loyalty we get along.
We stand together! All differences disappear
Wherever they had been;
Whether of high or low birth, whether Jew or Christian,
There is only one people in our land!
We fight together for the kaiser and the Reich. [159]
The sense of camaraderie and duty seemed to override previous prejudices, and the symbiosis between the two groups appeared complete during this hour of national struggle. The Central Association of German Citizens of Jewish Faith wrote in 1914: "[W]e cannot turn anyone away who sacrifices his all for the Fatherland, Christian or Jew, Aryan or Semitic. The Fatherland supersedes everything else, the holy Fatherland ... " [160] Another Jew closed an article in 1914 with these words: "The German Jews stand shoulder to shoulder with their Christian comrades without anyone asking about ancestry or religion."[161] Master Sergeant Fritz Beckhardt, a Jew, flew a plane with a swastika [162] on its side to display his German pride. [163] Another pilot, Lieutenant Josef Zurndorfer, wrote, "[A]s a German, I took to the field to defend my endangered Fatherland. But, also as a Jew, to fight for complete equal rights and for my religious brothers." [164] Jews fought not only because they were patriots but also because they felt their service would open the door to social equality.
Jews exhibited their support for Germany's war not only through military service but also through other skills. Professor Fritz Jacob Haber, a baptized Jew, helped in the manufacture of munitions and explosives. [165] He also organized the chemical warfare service and personally directed gas operations on the field of battle. In addition, he and Professor Richard Wills tatter "designed the first gas mask used by the German army." [166] Banker Max Warburg and industrialist Walther Rathenau helped design and carry out the financial plans that enabled the army to conduct operations for the four long years. [167] At the end of the war, Warburg implored the high command to keep fighting when quartermaster general of the general staff, General Erich Ludendorff, suffered a mental breakdown during the crisis. [168] These Jews felt German and believed in Germany's destiny.
In the Austro-Hungarian Empire, of the 300,000 Jews who served in World War 1, [169] 25,000 were officers; [170] 25,000 died in battle. [171] There were 76 Jewish chaplains, all holding the rank of captain. [172] During the war, 24 Jews attained the rank of general, [173] 76 received the Gold Medals for bravery, [174] and 22 the Orders of the Iron Crown Third Class. [175] General Baron Samuel Hazai, a baptized Jew, was "practically the most important officer in the whole monarchy" besides the general staff" commanding recruiting and supplies." [176] In Vienna's Jewish cemetery alone are buried 160 lieutenants, 40 captains, 40 colonels, 16 majors, and 20 generals. [177] The Austro-Hungarian armed forces were more tolerant of Jews than Germany's armed forces. Its ranks included men from thirteen nationalities and twelve religious groups. [178] Both the German Reich and the Austro- Hungarian Empire's willingness to allow Jews to serve in their armed forces for years show how integrated these Jews were.
Thousands of German and Austrian Mischlinge had generations of family members who had served in the armed forces when Hitler came to power. Applicants for clemency often cited this ancestry. Half-Jew Ulrich Engelbert, a Wehrmacht soldier, wrote Hitler that his father had served as a World War I officer and was decorated with both Iron Crosses, that his grandfather had served in the war of 1870-1871, and that his great-grandfather had volunteered in the War of Independence from 1813 to 1815. [179] Gert Dalberg, who volunteered for the Wehrmacht, mentioned in his application to the University of Berlin that his Jewish father had been a World War I officer and had been decorated with both Iron Crosses, the House of Hohenzollern's Knight's Cross with swords, Turkey's Iron Half-Moon Medal, and Silver Wound Badge. Dalberg's father also had fought against the Communists after World War I in the Freikorps. [180]
After World War I, General van Deimling urged all Germans to remember "that thousands of Jews went to the war voluntarily - that thousands died heroes' deaths for the fatherland - that thousands were crippled for life. In my corps, the Jews fought as bravely as their Christian comrades and to many of them I presented the Iron Cross." [181] However, during the war and after, many of these Jews were treated with contempt by some of their officers and fellow comrades. [182] Ironically, many of these Jewish soldiers (those from Prussia) had sworn an oath to Emperor Wilhelm II, an anti-Semite. [183] Despite this treatment, many Jews believed that this war would prove to their countrymen once and for all that they, the Jews, were true Germans. Many hoped to gain equal rights not only in theory, but now in practice through their service. One Jew explained, "Our mission will be successful when we have convinced the reader that Jews are people too just like any other people, not Devils and not Angels, but just people with noble and unnoble, with good and bad, and that their religion and ancestry never prevent them from being good citizens or from performing their duty for the Fatherland." [184] The challenge for German Jews to prove to society that they exhibited the same range of character traits as most other humans came to the forefront during the war.
The war provided many Jews with the opportunity to prove their loyalty to Germany. These Jews fought faithfully for Germany in World War I and showed that they felt fully German in everything they did. However, one must not forget that the Judenzahlung (Jewish census) carried out by the Prussian War Ministry in October 1916 [185] provided proof that Germany did not yet consider Jews equal to Aryans even if they fought on the front lines. [186] The Reichstag followed up on the War Ministry's statistical inquiry to ascertain how many Jews worked "in the offices and agencies of the war economy." [187] The German government and army conducted this research to document how many Jews had been "shirking" military service. [188] Ironically, in proportion to their numbers in society, they were overrepresented among the frontline troops. German Jews did not shirk their duty to the Fatherland. Although disillusioned and hurt by the Judenzahlung, most Jews continued to serve Germany loyally and fight next to their Christian comrades. [189] Unlike the Jews under Hitler, in 1916 the Jews in Germany had more opportunities to serve their country and prove their patriotism. Unfortunately, Germany would forget them after Hitler came into power. With the knowledge that thousands of Mischlinge came from families with proud military traditions, one can understand why many did not find their Wehrmacht service as abnormal as many might think today.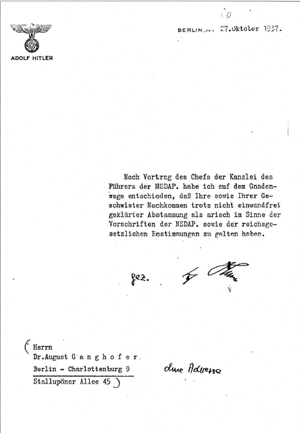 ADOLF HITLER
BERLIN, DEN 27.Oktober 1937.
Nach Vortrag des Chefs der Kanzlei des Fuhrers der NSDAP. habe ich auf dem Gnadenwege entschieden, dass Ihre sowie Ihrer Geschwister Nachkommen trotz nicht einwandfrei geklarter Abstammung als arisch im Sinne dor Vorschriften der NSDAP. sowie der reichsgesetzlichen Bestimmungen zu gelten haben.
[Signature]
( Herrn
Dr.August Ganghofer
Berlin - Charlottenburg 9
Stalluponer Allee 45 )
Aryan declaration for half-Jew Dr. August Ganghofer and his siblings' children. "After the presentation made by the head of the Kanzlei des Fuhrers der NSDAP [Bouhler], I have generously decided that you and the children of your siblings are classified as Aryan for purposes of NSDAP regulations and federal laws, although your ancestry is not completely clear. Signed: Adolf Hitler." Ganghofer had several nephews who served in the Wehrmacht.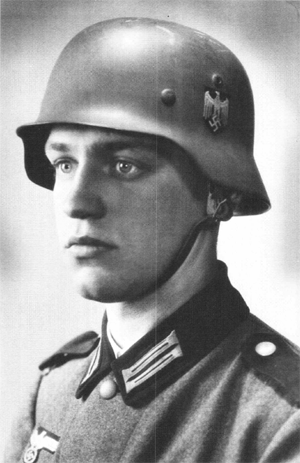 Half-Jew Werner Goldberg (last rank Gefreiter) in a photograph used in a Nazi propaganda newspaper with the caption "The Ideal German Soldier," taken in 1939; modern photo (facing page) taken on 17 November 1994, around 8:30 P.M.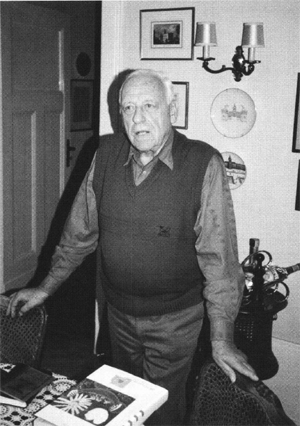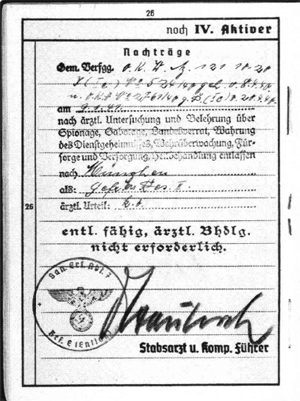 Military service book of half-Jew Hermann Aub. Note the laws of 8.4.1940 and 20.4.1940 discharging half-Jews cited plus the handwritten "n.z.v." (nicht zu verwenden -- not to be used) in the top line of the page (bottom). Most discharged half- Jews had similar entries. Unless one knew that these laws from April in addition to "n.z.v." were clear indications that the person in question was a half-Jew, then the half- Jew was just looked upon as being a part of the reserves.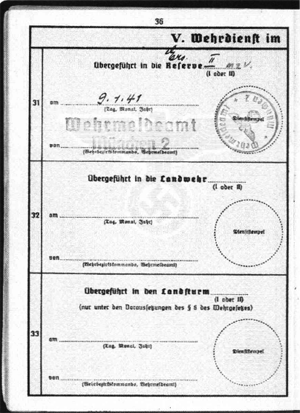 Military service book of half-Jew Hermann Aub. Note the laws of 8.4.1940 and 20.4.1940 discharging half-Jews cited plus the handwritten "n.z.v." (nicht zu verwenden -- not to be used) in the top line of the page (bottom). Most discharged half- Jews had similar entries. Unless one knew that these laws from April in addition to "n.z.v." were clear indications that the person in question was a half-Jew, then the half- Jew was just looked upon as being a part of the reserves.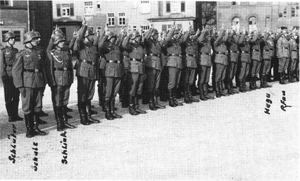 Example of the oath being administered.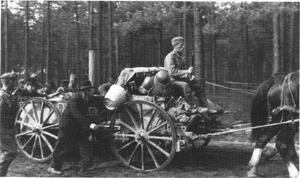 Picture taken in 1939 by half-Jew Hermann Aub showing orthodox Jews pushing a German army wagon. This was typical harassment of the Jews by Wehrmacht personnel.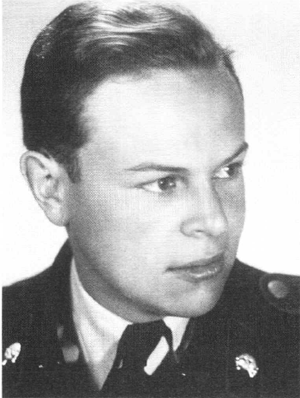 Achim von Bredow (last rank Gefreiter), a 37.5 percent Jew. (Military awards: EKI, EKII, Panzer Assault Badge in Silver, and Eastern Campaign Medal 1941-1942.)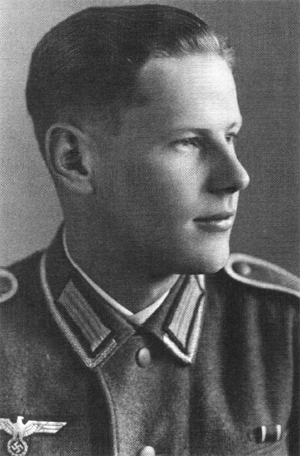 Half-Jew Edgar Francken (last rank first lieutenant); he received Hitler's Genehmigung. (Military awards: EKII and Silver Wound Badge.)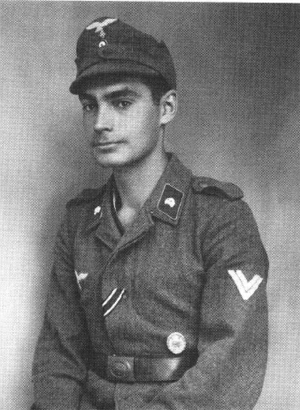 Half-Jew Horst Geitner (last rank Obergefreiter). (Military awards: EKII and Silver Wound Badge.)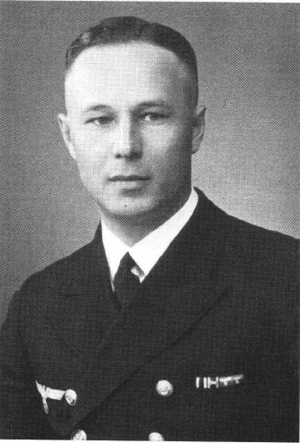 Half-Jew Commander Paul Ascher, Admiral Lutjens's first staff officer on the battleship Bismarck; Ascher received Hitler's Deutschblutigkeitserkldrung. (Military awards: EKI, EKII, and War Service Cross Second Class.)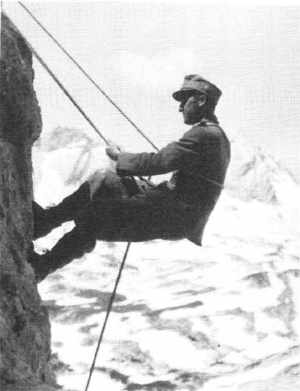 Half-Jew Michael Gunther (last rank Obergefreiter), (Military awards: EKII.)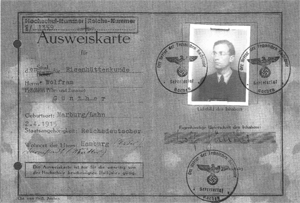 Half-Jew Wolfram Gunther (last rank Obergefreiter). (Military awards: EKI, EKII.)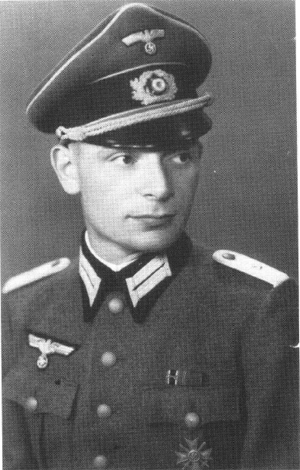 Lieutenant and Jew Paul- Ludwig (Pinchas) Hirschfeld. (Military awards: Wound Badge and War Service Cross Second Class with swords.)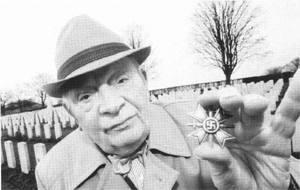 Paul-Ludwig (Pinchas) Hirschfeld holding his War Service Cross Second Class with swords in a military cemetery outside Hanover in 1996. (Photo credit: Ian Jones, London Telegraph)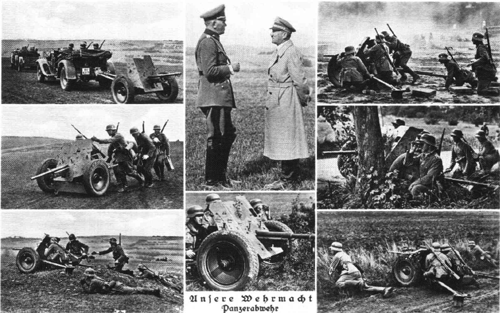 Hitler and General Werner Blomberg.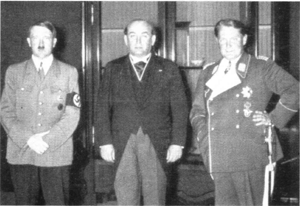 Hitler and Hermann Goring (right), head of the Luftwaffe and second in command after Hitler. In the middle is President Gombos.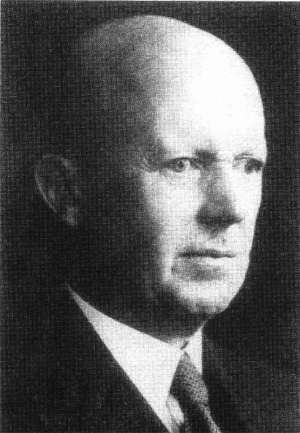 Dr. Hans-Heinrich Lammers, secretary of state and head of the Reichskanzlei.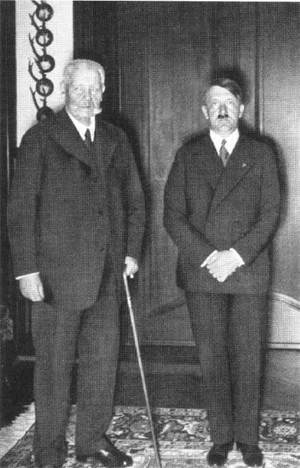 Hitler and Paul von Hindenburg, field marshal and Reich's president.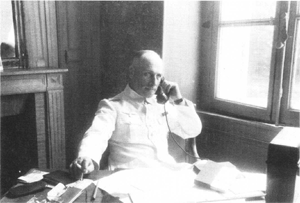 Captain and Jew Edgar Jacoby, company commander of Propaganda Company 696 in France. (Military awards: EKI, EKII, and Wound Badge.)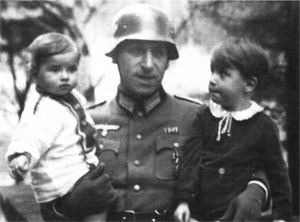 With his children Barbara Jacoby (left) and Hans Edgar Jacoby (right), in a photograph taken after a military parade in Berlin in 1941.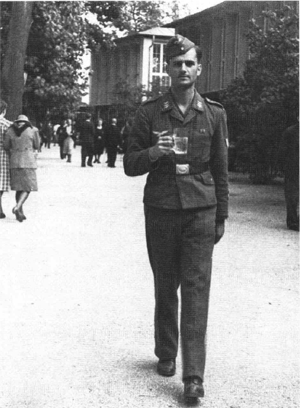 Quarter-Jew Hans-Christian Lankes (last rank Gefreiter).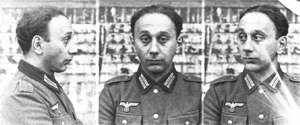 Half-Jew Anton Mayer (last rank Gefreiter) in a typical series of photographs that accompanied a "Mischling's" application for clemency.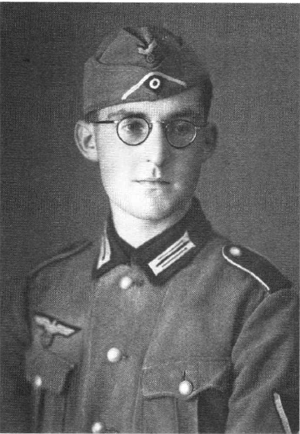 Half-Jew Richard Riess (last rank Gefreiter).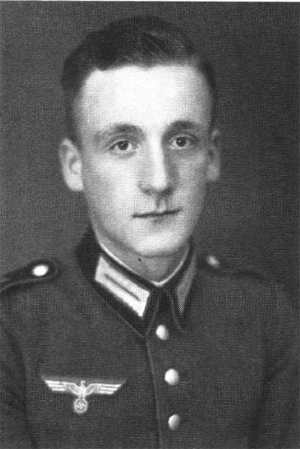 Half-Jew Christoph-Michael Salinger (last rank Gefreiter).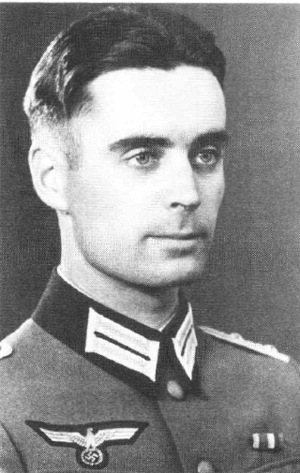 Quarter-Jew Klaus von Schmeling-Diringshofen (last rank captain); he received Hitler's Deutschblutigkeitserklarung.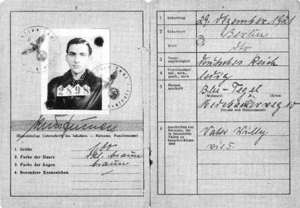 Half-Jew Kurt Zeunert's picture taken for Organisation Todt forced labor.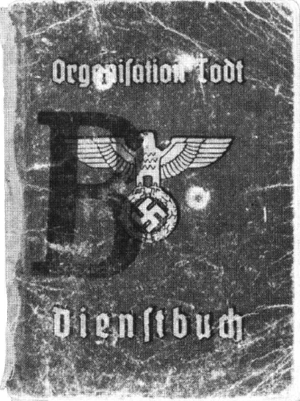 Example of an Organisation Todt registration book.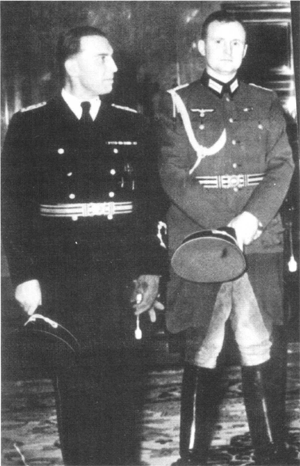 Hitler's army adjutant major, Gerhard Engel (right; person on the left is unknown). (Photo credit: Charles Hamilton, courtesy of R. James Bender Publishing)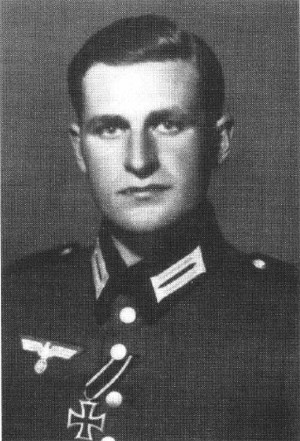 Half-Jew Dietmar Brucher (last rank Kanonier). (Military awards: EKII and Wound Badge.)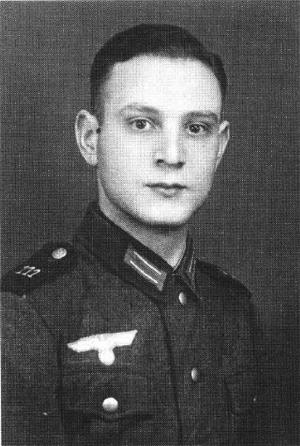 Half-Jew Peter Gaupp (last rank Soldat).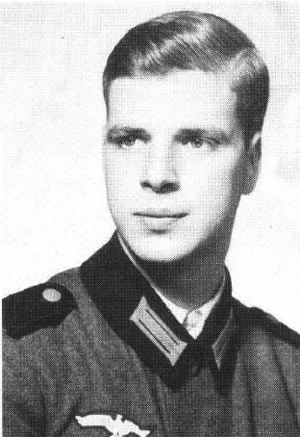 Half-Jew Dieter Fischer (last rank Obergefreiter); he received Hitler's Genehmigung. (Military awards: EKII, Wound Badge, Assault Badge, and Eastern Campaign Medal 1941-1942.)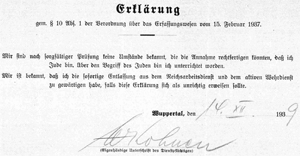 Declaration of ancestry that most Wehrmacht soldiers had to sign.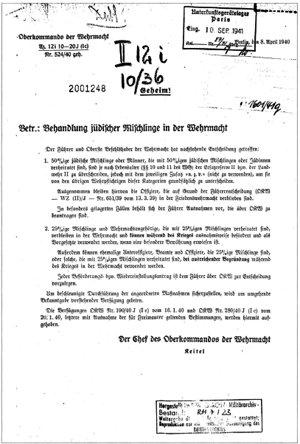 The 8 April 1940 order discharging half-Jews from the Wehrmacht.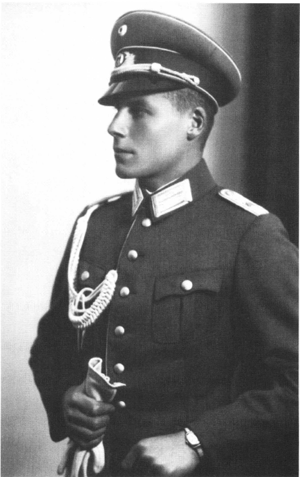 Half-Jew Karl Henle (last rank captain); he received Hitler's Deutschblutigkeitserklarung.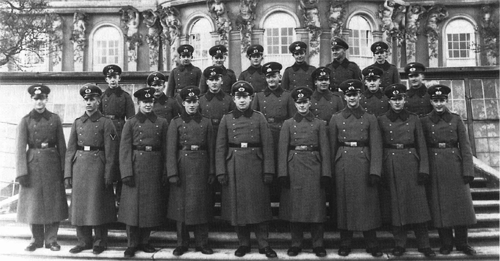 A platoon in the Panzer Abwehr Regiment 23: Potsdam Sans Souci for the taking of the oath to Hitler. Out of the twenty-two soldiers in the Nachrichten (communications) platoon, three were half-Jews: Karl-Heinz Scheffler (middle row, fourth from right), Rudolf Sachs (front row, third from right), and Hannes Bergius (front row, far right).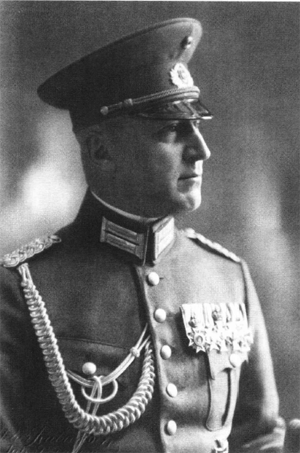 Half-Jews and brothers Johannes (above) and Karl (below) Zukertort (last rank for both general); both received Hitler's Deutschblutigkeitserklarung.