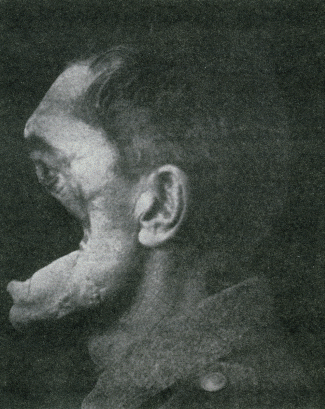 LIVING DEATH
THE HORROR OF IT
CAMERA RECORDS OF WAR'S GRUESOME GLORIES
ARRANGED BY FREDERICK A. BARBER
OF HISTORICAL FOUNDATIONS
(Originally published by Brewer, Warren & Putnam, 1932)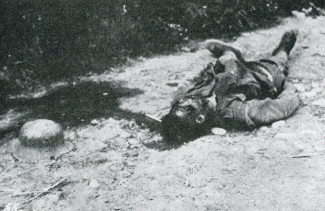 LIFE'S BLOOD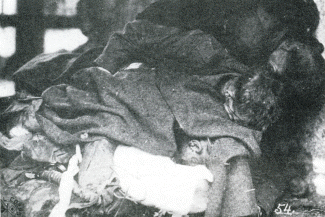 ASPHYXIATED
America's leaders had trouble explaining why an obtuse European conflict, later known as World War I, demanded citizens' bodies and money. Then flags started to unroll, drums started to beat, and posters began to reveal The Enemy, wearing Kaiser helmets, and spiriting away little girls still dressed in their nightclothes.
The propaganda was devastatingly effective. Few American males resisted the patriotic call of defending women and children, and did so in part by destroying The Enemy's women and children.
Years later, waking from the consequences of the Great War during the Great Depression, with friends and family shot or mustard gassed to destruction, Americans began to realize that the war's victory was Pyrrhic, at best. Even so-called patriots began to wonder why it was deemed necessary to fight conflicts having little to do with a threat to American soil. Brigadier General Smedley Butler lectured to millions on why war was a racket. And a book called The Horror of It was published at the same time; its photographic record revealed the unacknowledged results of war propaganda's drumbeats.
It is no longer taboo to say that President Roosevelt required Pearl Harbor to drag a war-weary American public into supporting another World War. Discussion of FDR's foreknowledge of the Japanese attack is not only the subject of books by respected historians, but of documentaries on cable television.
War is more than a racket, it's an economic imperative which must be stimulated, however deviously. Smedley Butler speaks from experience of its primary beneficiaries; The Horror of It uncovers the results of propaganda's most vicious lies.
-- Adam Parfrey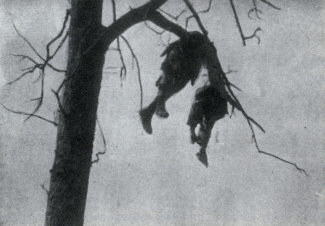 BIRDS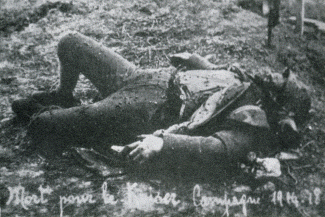 FLIES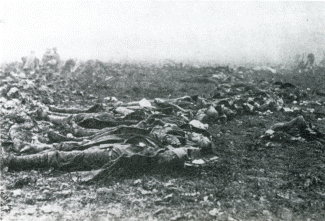 WINDROW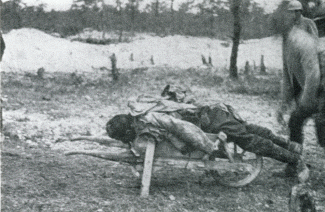 TRANSPORT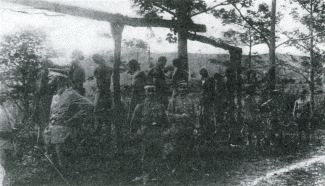 HANGING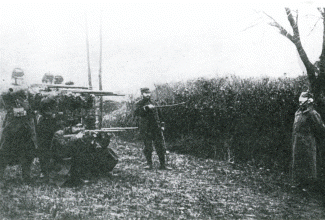 EXECUTION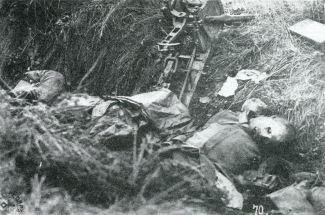 SILENT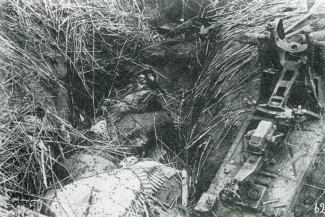 THE NEST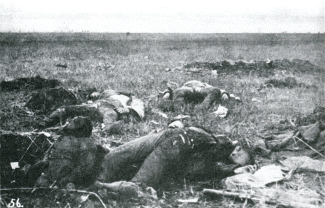 FIELD OF GLORY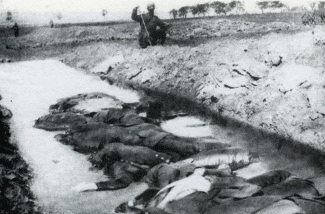 WATERY GRAVE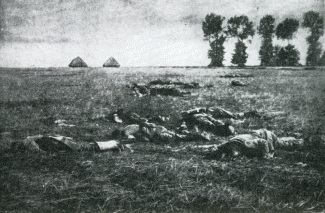 LANDSCAPE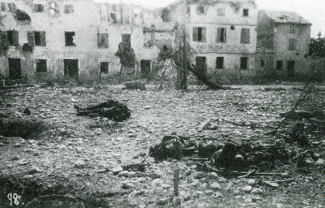 CITY STREET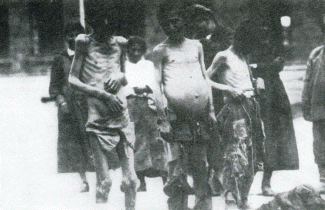 STARVING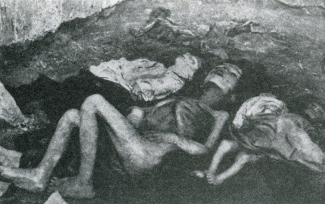 STARVED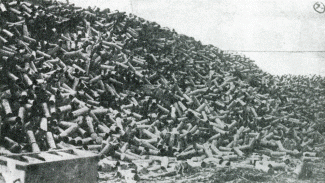 CAUSE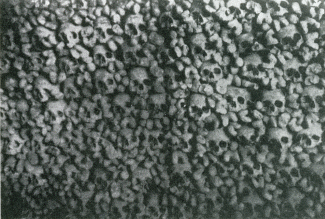 EFFECT