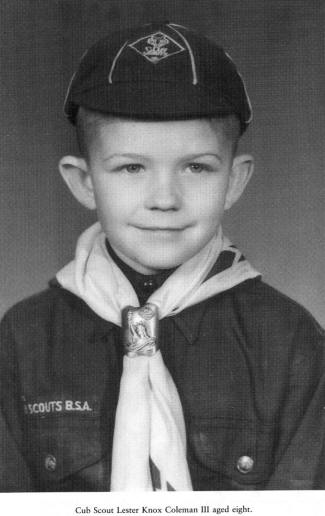 Cub Scout Lester Knox Coleman III aged eight.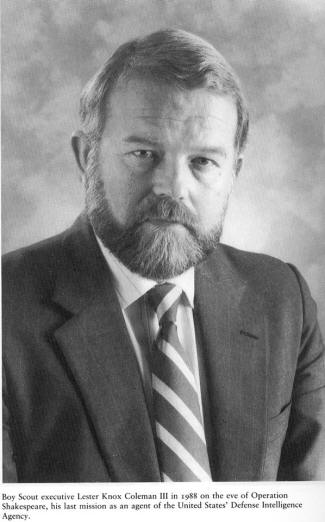 Boy Scout executive Lester Knox Coleman III in 1988 on the eve of Operation Shakespeare, his last mission as an agent of the United States' Defense Intelligence Agency.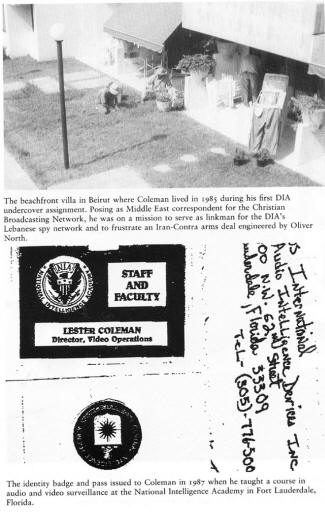 The beachfront villa in Beirut where Coleman lived in 1985 during his first DIA undercover assignment. Posing as Middle East correspondent for the Christian Broadcasting Network, he was on a mission to serve as linkman for the DIA's Lebanese spy network and to frustrate an Iran-Contra arms deal engineered by Oliver North.
The identity badge and pass issued to Coleman in 1987 when he taught a course in audio and video surveillance at the National Intelligence Academy in Fort Lauderdale, Florida.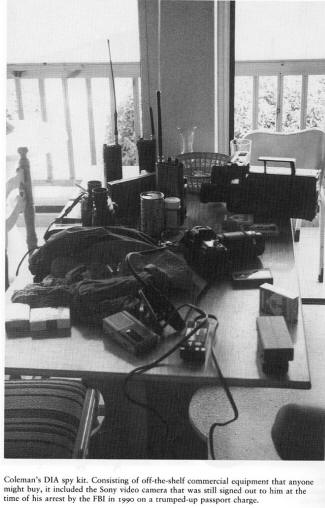 Coleman's DIA spy kit. Consisting of off-the-shelf commercial equipment that anyone might buy, it included the Sony video camera that was still signed out to him at the time of his arrest by the FBI in 1990 on a trumped-up passport charge.