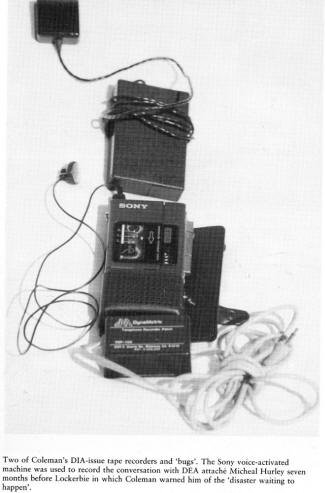 Two of Coleman's DIA-issue tape recorders and 'bugs'. The Sony voice-activated machine was used to record the conversation with a DEA attache Micheal Hurley seven months before Lockerbie in which Coleman warned him of the 'disaster waiting to happen'.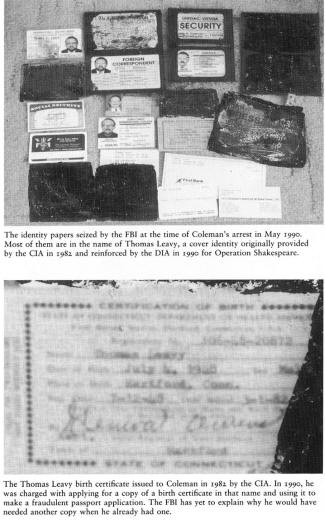 The identity papers seized by the FBI at the time of Coleman's arrest in May 1990. Most of them are in the name of Thomas Leavy, a cover identity originally provided by the CIA in 1982 and reinforced by the DIA in 1990 for Operation Shakespeare.
The Thomas Leavy birth certificate issued to Coleman in 1982 by the CIA. In 1990, he was charged with applying for a copy of a birth certificate in that name and using it to make a fraudulent passport application. The FBI has yet to explain why he would have needed another copy when he already had one.
A rare moment of relaxation for Lester and Mary-Claude Coleman in the Bakamo-Galaxen refugee camp after they sought political asylum in Sweden in 1991.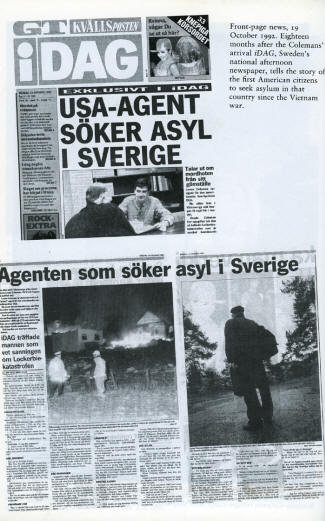 Front-pages news, 19 October 1992. Eighteen months after the Colemans' arrival iDAG, Sweden's national afternoon newspaper, tells the story of the first American citizens to seek asylum in that country since the Vietnam war.