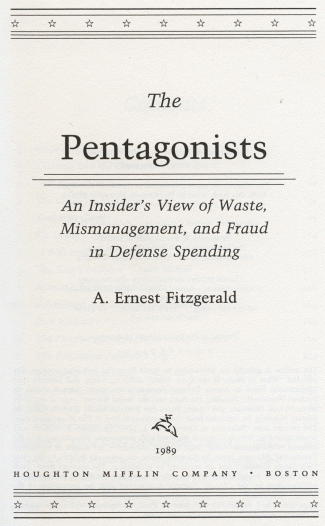 Acknowledgments
Robie Macauley, my editor, is a veritable blacksmith of books. He has beaten many rough slabs of prose into readable and successful books. He did some of his best hammering on my manuscript. Any success this book achieves will be another tribute to Robie's editorial genius.
I am also indebted to Chris Coffin, Peg Anderson, and the other kind, patient, and skillful people at Houghton Mifflin. Less sympathetic and insightful partners would have abandoned me long before this work was finished.
None of these folks would have had anything to work with, though, if my son, John Patton Fitzgerald, had not put his own career on hold to help me with research and manuscript preparation.
My daughter Susan's writing suggestions were invaluable, and all of us were supported and kept within reasonable bounds of both rhetoric and schedule by my most severe but caring critic, my wife, Nell.