Listen, Don't Mention The Malshandir. I Mentioned It Once, But I Think I Got Away With It All Right.
By Ken White.
NOTICE: THIS WORK MAY BE PROTECTED BY COPYRIGHT
YOU ARE REQUIRED TO READ

THE COPYRIGHT NOTICE AT THIS LINK

BEFORE YOU READ THE FOLLOWING WORK, THAT IS AVAILABLE SOLELY FOR PRIVATE STUDY, SCHOLARSHIP OR RESEARCH PURSUANT TO 17 U.S.C. SECTION 107 AND 108. IN THE EVENT THAT THE LIBRARY DETERMINES THAT UNLAWFUL COPYING OF THIS WORK HAS OCCURRED, THE LIBRARY HAS THE RIGHT TO BLOCK THE I.P. ADDRESS AT WHICH THE UNLAWFUL COPYING APPEARED TO HAVE OCCURRED. THANK YOU FOR RESPECTING THE RIGHTS OF COPYRIGHT OWNERS.
Jul 25, 2013
Gentle readers, I write with important legal, ethical, and spiritual advice: don't say "Malshandir".
Really the core of my advice is not to name anyone or anything "Malshandir". Don't name your baby "Malshandir"; name it, I don't know, George or something. Don't name your dog "Malshandir". Don't name your macaw who rides on your shoulder as you ride your second-hand bike to the ironic t-shirt store "Malshandir." And for the love of the all-merciful God, whatever you do, don't name your pretend Elf, the non-existent avatar you use in an online game, "Malshandir", even if — and I want to make this very clear — you believe he deserves special recognition for having completed the "Fetid Slug Imbalance" quest successfully.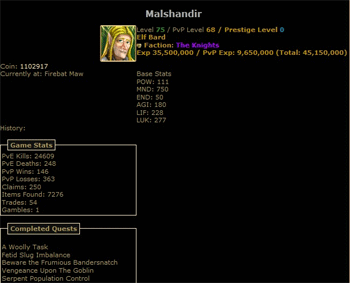 Fetid Slug Imbalance was dropped from the DSM-V, probably for political reasons.
But it's not just about naming things "Malshandir." It's really not even safe to say "Malshandir." You shouldn't say "that piece of halibut was good enough for Malshandir," or "I've been having trouble with that stuff that builds up in the crevices of my groin, where I sweat a lot — what's it called? Malshandir?"
You shouldn't do these things because a guy named Thomas Freyer may sue you or have you arrested using European courts, which apparently are magic and render decisions in two hours. This, apparently, is Thomas Freyer: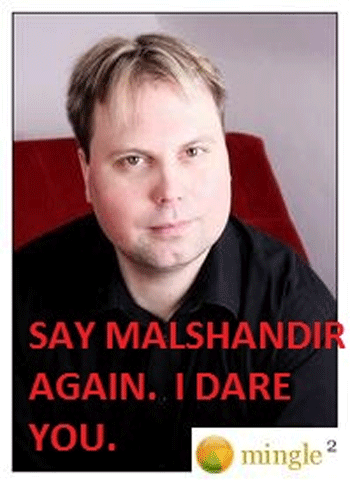 THIS IS THE FACE OF YOUR DESTRUCTION, IMPUDENT WORM.
We know these things because Thomas Freyer has been engaged in a furious dialogue with a web site devoted to the online fantasy game Everquest 2. That site had a profile of an EQ2 character, an Elf named "Malshandir." Mr. Freyer maintains this is VERBOTEN, because even if his domain name malshandir.com has expired, and even if he has not registered an American trademark for "Malshandir", and even if his English company "Malshandir" closed in 2010, and even if the "Malshandir" character was created on EQ2 in 2008, he has a European trademark on "Malshandir," which prevents you from calling anything "Malshandir", even a pretend Elf. Using the name "Malshandir" can have grave consequences, including but not limited to being forced to "delist your site from nameservers within the EU and reject all requests from servers and clients from the EU," a "decision from a court within 2 hours," and exposure to worrisome paradoxes, such as "BTW: I talk with a trademark lawyer. trademark attorneys doesn't exist."
Read more about Mr. Freyer's legal acumen, and why you should fear his wrath, here.
Mr. Freyer apparently believes based on legal advice — which may or may not come from attorneys that you or I could see or hear — that if he trademarks a name for commercial purposes in Europe, then you or I may not use that name for completely unrelated non-commercial purposes in America, for instance to denote a pretend Elf. This would mean, for instance, that if someone trademarked "Buster" to sell marital aids in Oslo, you could not name your World of Warcraft Orc Buster, even if Buster is not in the actual or pretend trade of manufacturing or selling marital aids. [Note to self: develop pitch for new profession in World of Warcraft. Assign associate with lowest billable hours and least inclination to sue.]
I could explain why that is silly, but I think my head might explode. I am concerned that my head exploding could made some sound that resembles some word Mr. Freyer has trademarked in Europe, which could lead to further litigation against my estate.
So: be sensible, be prudent, and don't say "Malshandir." And whatever you do, don't engage in any sort of contest to see which of you could photoshop the most creative use of "Malshandir" for commercial or artistic use, and especially what you do don't start with templates like this.
Edited to add: Dammit, people! I explicitly told you not to do things like this, from Aaron in the comments!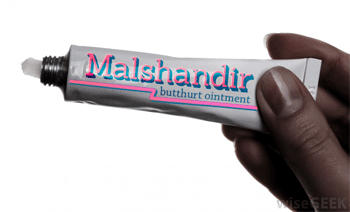 COME AT US BRO
Updates:
All right, who did this? That's very mean to Malshandir!
Meanwhile, Mr. Freyer seems to be very angry and threatening, and thinks that an EQ2 blog can take down posts from Popehat.