Al-Qaeda-Bilderberg Connection? FBI Linking Al-Qaeda Funds, Insider Trading Amongst Global Finance Elites and a Soured Texas Asset Buyout as Pakistani Prime Minister Under Investigation
by Aaron Dykes
June 2, 2007
NOTICE: THIS WORK MAY BE PROTECTED BY COPYRIGHT
YOU ARE REQUIRED TO READ

THE COPYRIGHT NOTICE AT THIS LINK

BEFORE YOU READ THE FOLLOWING WORK, THAT IS AVAILABLE SOLELY FOR PRIVATE STUDY, SCHOLARSHIP OR RESEARCH PURSUANT TO 17 U.S.C. SECTION 107 AND 108. IN THE EVENT THAT THE LIBRARY DETERMINES THAT UNLAWFUL COPYING OF THIS WORK HAS OCCURRED, THE LIBRARY HAS THE RIGHT TO BLOCK THE I.P. ADDRESS AT WHICH THE UNLAWFUL COPYING APPEARED TO HAVE OCCURRED. THANK YOU FOR RESPECTING THE RIGHTS OF COPYRIGHT OWNERS.
As we reported yesterday, an FBI investigation led to charges for two high level Pakistani financiers on multiple counts of conspiracy and fraud. The FBI has announced it is now investigating further links to Pakistani Prime Minister Shaukat Aziz , as well as Salman Shah, the Prime Minister's financial advisor, Ali Raza , the president of the National Bank of Pakistan and a significant list of other Pakistani financial heads.
The Times of India reported that FBI investigators believe the criminal operation may also be tied to allegations of money-laundering operations for Al Qaeda.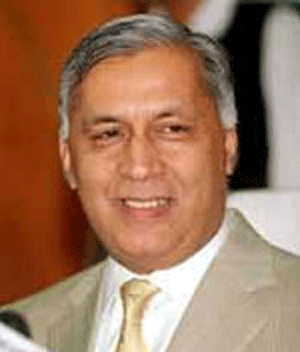 Pakistani Prime Minister Shaukat Aziz, also former Chairman of Citigroup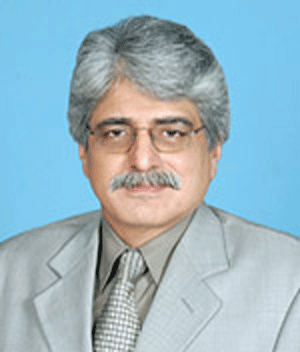 Pakistani Financial Advisor Salman Shah, also governor of World Bank of Pakistan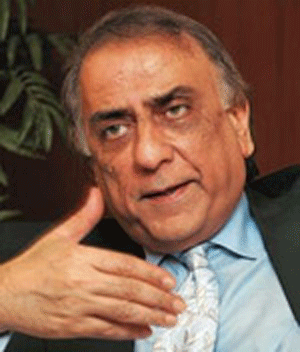 Ali Raza, president of the National Bank of Pakistan
The alleged insider trading took place on knowledge of the TxU buyout , a largest-ever $45 billion leverage deal brokered by Kohlberg, Kravis Roberts & Co. (KKR) and Goldman Sachs, two key firms inside the Bilderberg group, who dominate the investment banking world, and are shown to be very closely linked.
Credit Suisse First Boston, who served as advisors on the TxU buyout and are also represented annually at Bilderberg, are named in the FBI insider trading case that has so far charged Hafiz Naseem, a Credit Suisse FB investment banker , with criminal counts of conspiracy and fraud.
Is there a link between elite Pakistani bankers who brokered the TxU leveraged buyout with Bilderberg firms KKR, Goldman Sachs and Credit Suisse and the alleged Pakistani role in a laundering scheme for Al-Qaeda?
Civil charges have been filed against Ajaz Rahim , the head of investment banking at Faysal Bank in Pakistan, on conspiracy and 25 counts of securities fraud.
The high levels of investigation are interesting-- given the close relationship with Western banking, as well as the pivotal role Pakistan plays in the intelligence community and the so-called War on Terror . Pakistan is well known for harboring Al Qaeda, though the government does not officially support the terrorist group.
It was from Pakistan that former ISI chief General Mahmud Ahmad wired $100,000 to supposed lead-hijacker Mohammad Atta , a known CIA-asset, to fund the 9/11 attacks. Of course, the ISI is largely an extension of the CIA and other western intelligence agencies, and works as base of operations for intelligence in the Middle East.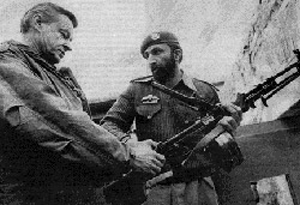 Fmr. National Security Advisor Zbigniew Brzezinski with Osama bin Laden, circa 1979.
Just north of Pakistan, Zbigniew Brzezinski funded, armed and created the Taliban-- headed by bin Laden-- to offset expected aggression by Soviet forces into Afghanistan in 1979 while Brzezinski was National Security Adviser to President Carter-- proving directly the U.S. link to bin Laden.
"I told the President, about six months before the Soviets entered Afghanistan, that in my judgment I thought they would be going into Afghanistan. And I decided then, and I recommended to the President, that we shouldn't be passive...We weren't passive," Brzezinski told CNN during a 1997 interview.
Brzezinski, of course, helped David Rockefeller found the Trilateral Commission, and is also involved in the Council on Foreign Relations, both of which bleed over into the Bilderberg group, all of which serve an agenda working towards world government.
When Osama bin Laden and his Taliban became a red herring in the War on Terror, they simply moved south to Pakistan, leaving American forces to seize control of Afghanistan (as well as its land, oil, Caspian trade route, and opium crop) while fighting a non-existent enemy. Despite the fact that the phony War on Terror is supposedly fought globally, neither American, Pakistani or U.N. troops have gone after the Taliban forces residing in Pakistan. The reason for this is not Pakistan's duplicity, but that the terrorist group was simply a pretense to control Afghanistan, as its governing forces were perhaps not as accessible as Rick Perry has been in selling out Texas.
Pakistani Prime Minister Shaukat Aziz has also been accessible to the globalists-- he is basically a controlled asset, after all. While he is currently under investigation in the related cases of insider trading over Texas asset deals and Al Qaeda money laundering operations, he was Citigroup's Chairman-- a New York-based investment group operating in the top echelon of the financial world. Aziz spent approximately 30 years with the company.
Citigroup, obviously well established in the banking web, has several Bilderberg ties, including notorious former chair Walter Bigelow Wriston (who transformed Citigroup into one of the biggest conglomerates in the world and also wrote a book called The Twilight of Sovereignty [1992]). Former Citigroup Chairman and CEO John S. Reed was a Bilderberg member as well and also Chairman of the New York Stock Exchange. A number of other top Citigroup executives are members of the Council on Foreign Relations, including CEO Charles Prince, former president & CEO Richard A. Freytag and Vice Chairman William R. Rhodes.
Citigroup grew out of the National City Bank of New York, which was built up by William Rockefeller , brother of John D. Rockefeller. William's grandson James Stillman Rockefeller also headed the bank and worked closely with Walter B. Wriston.
Dr. Salman Shah, financial advisor to the Prime Minister in Pakistan with Paul Wolfowitz in 2005. He also serves as the governor of the World Bank for Pakistan.
Prime Minister Aziz also publicized his relationship with the Carlyle Group and plans for Pakistani investment while attending the 2007 Davos meeting. According to this report:
On the second day of Davos, Pakistani Prime Minister Shaukat Aziz told the group that the United States' very own Carlyle Group, which "manages $46.9 billion worldwide," is planning to invest several billion dollars in the Middle East.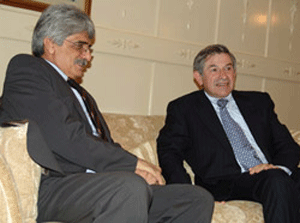 Salman Shah, financial advisor to the Prime Minister in Pakistan with Paul Wolfowitz in 2005. He also serves as the governor of the World Bank for Pakistan.
Aziz's attachments to Western banking go too deep for him to have any real separation from it; on the contrary, it surely those ties launched him into to the top of the Pakistani government.
The Prime Minister's financial advisor, Salman Shah, who is also under investigation, serves as the Governor of the World Bank for Pakistan , which he spoke to in 2004 , 2005 , 2006 (PDF links). He was educated in the United States and taught for many years at a number of Western institutions. He has also spoken at Credit Suisse First Boston conferences , the Bilderberg firm which advised the TxU merger. Haseem, who has been criminally charged in the case, worked for Credit Suisse FB.
Former Pakistani Prime Minister, Moin Qureshi, was Vice President at the World Bank prior to becoming PM and obtained permanent residence in the United States after his term where he established the Emerging Markets Company.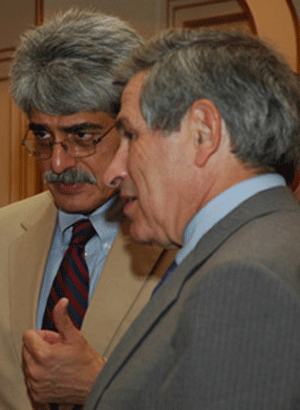 Investigations probing top positions in Pakistani finance and government have implications for the world finance community at large, particularly as the investigations relate to trading on the TxU buyout-- which was nothing more than the leveraging of Texas assets by Bilderberg brokers, particularly Henry R. Kravis, founding partner of KKR who led the TxU deal. Kravis also holds the previous record for largest buyout-- the leveraging of R.J. Reynolds Tobacco Company at approximately $26 billion in 1988-- a price that came after a bidding war, which was dramatized in the film Barbarians at the Gate.