Photos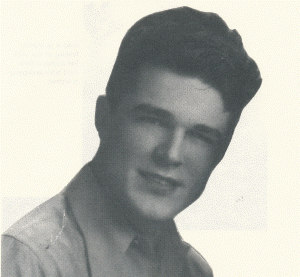 My dad, Gene Flowers, who died in 1973. His personality was just as captivating as his good looks.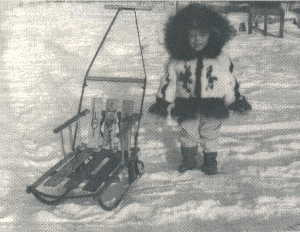 I was always so bundled up in frigid Alaska that Mother called me her "Little Eskimo."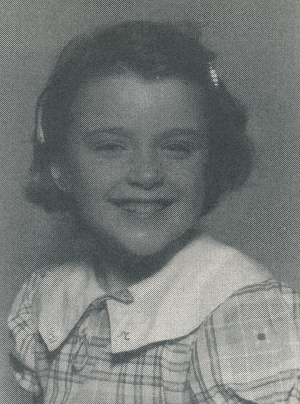 Look at all those freckles!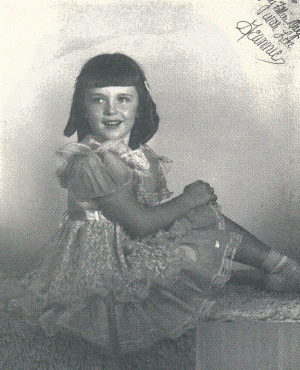 Even as an angelic-looking six year old I had dreams of fame, but I never anticipated notoriety!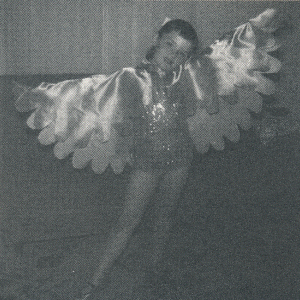 In costume, ready to perform.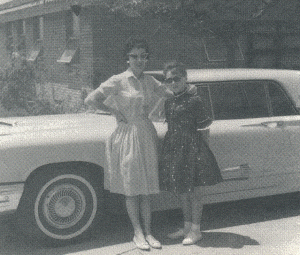 Posing with my mother, Mary, right after I recorded my first record, "There Ought to be a Law." I insisted on the sunglasses because now that I was a recording star, I was just sure someone would recognize me!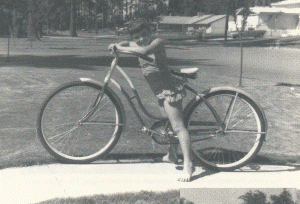 Showing off my new bicycle.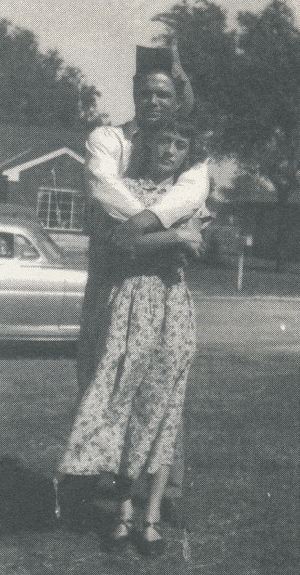 Mother and Daddy together in the 1950s.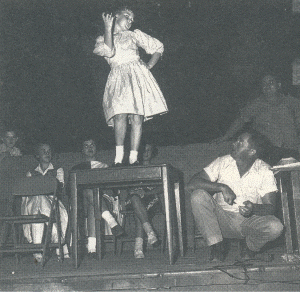 I won a trophy for this performance in a talent show when I was ten years old.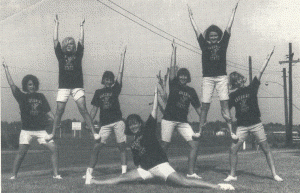 For a time, cheerleading was more important to me than singing. I'm the one in front, doing the splits.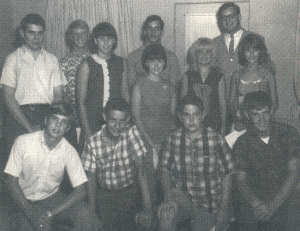 I was president of the Young Arkansans for Rockefeller while Winthrop Rockefeller was running for governor. That's me, right smack in the middle, with my boyfriend, Joe Clifton, standing behind me.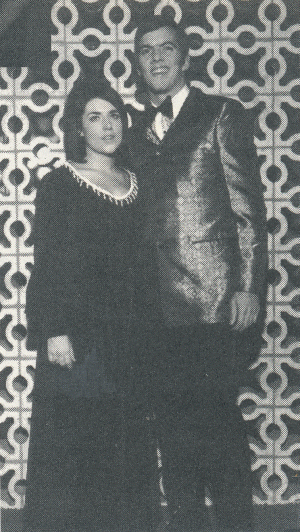 In late-sixties' formal finery for a Sigma Alpha Epsilon fraternity formal with Joe.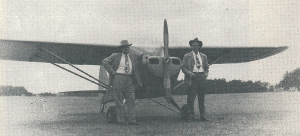 My dad (on the right) and my Uncle Curt Horne were known as "High" and "Pressure." Daddy was "Pressure."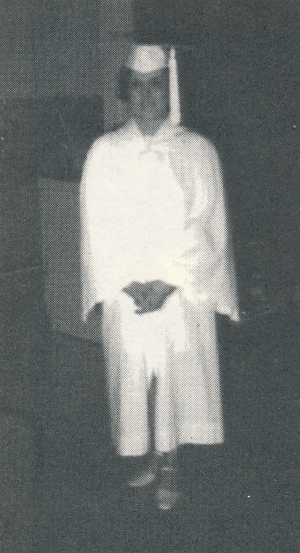 I couldn't wait to graduate and move on to more exciting things.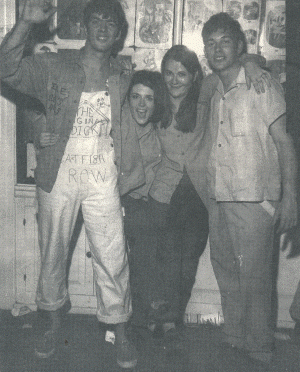 Joe and I (on the left) cut loose and went wild once we reached the University of Arkansas. This picture was taken at another SAE frat party -- not quite as formal this time!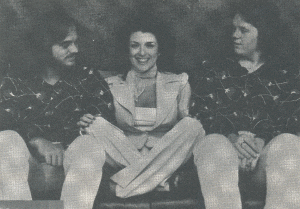 "Easy Living" was one of the first bands I organized and managed.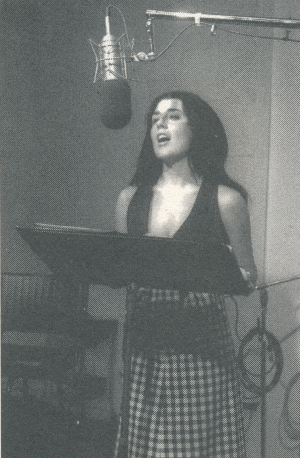 In the recording studio during the early days of my singing career.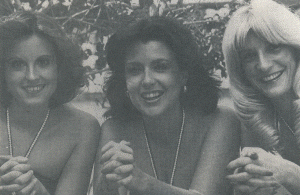 As back-up singers for the Roy Clark Show, our threesome was called "Fanci."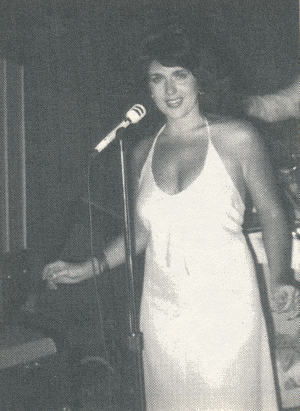 Doing what I love best -- singing.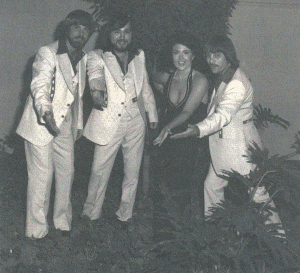 This is another of my bands. We sang together during the early seventies.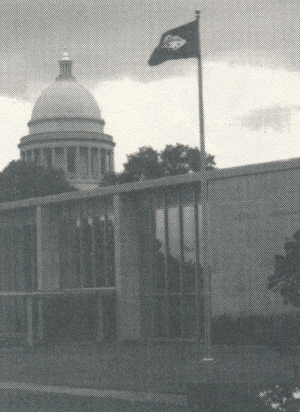 The Justice Building in Little Rock, where Bill Clinton made his first move on me -- asking for my phone number. The Capitol Building is in the background.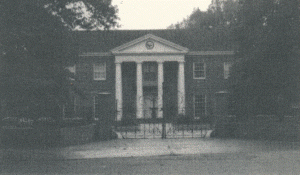 This is the Governor's Mansion in Little Rock, where Bill and Hillary lived. I performed at a party there, and Bill tried to persuade me to sneak into the men's room and make love.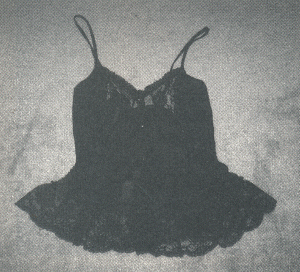 Bill bought this little black nightie for me. He liked me to model it for him, but it never stayed on long!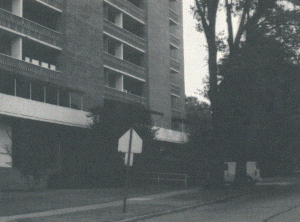 My apartment, #2J in the Quapaw Tower, with the balcony visible just above the tree in the center of the picture. I would stand on the balcony when I knew Bill was coming over and wait for him to jog into view.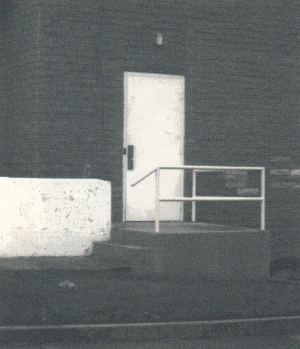 When I would spot Bill jogging down the street, I'd race downstairs and prop this side door open with a newspaper so he could sneak in unnoticed.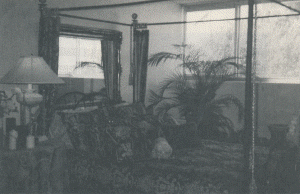 This is the bed that Bill and I spent so many happy hours in. Bill loved to have me tie his hands to the metal posts.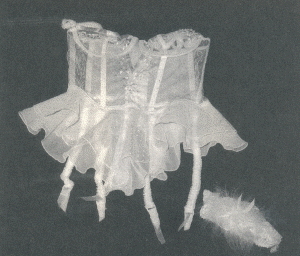 I liked to meet Bill at the door wearing nothing but this white bustier, garter and high heels. It was his favorite outfit!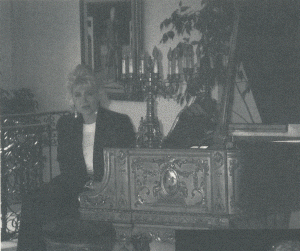 This picture was taken in Bob Guccione's house in New York. I'm seated at a piano that belonged to Judy Garland. It's completely covered with gold leaf.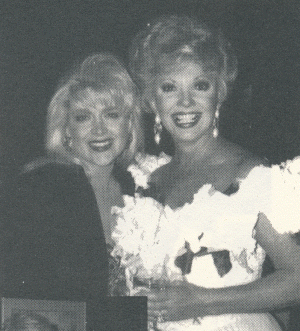 With actress Ruta Lee at the Thalian Ball in Hollywood.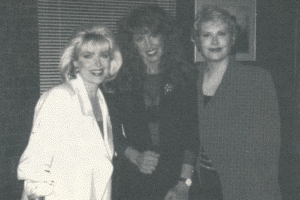 Left to right: me, Jessica Hahn, and Rita Jenrette on the set of HBO's Dream On. Jessica grabbed a lot of attention with her see-through top.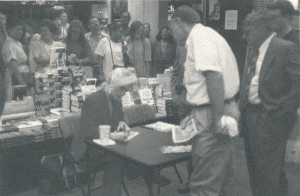 Autographing copies of He Said, She Said. I signed over 700 magazines that day.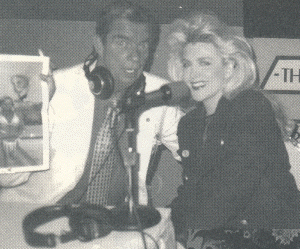 Morton Downey Jr. is as sweet as he can be. I appeared on his radio show -- we really hit it off.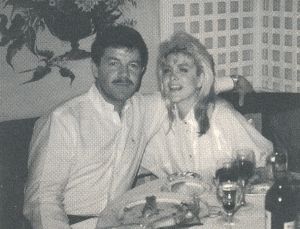 Enjoying a quiet dinner in Madrid, Spain, with my boyfriend, Finis Shelnutt. Finis has stood by me through thick and thin.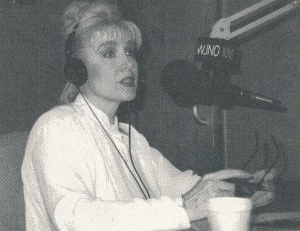 One of my many appearances on radio talk shows. I enjoy doing radio shows. Talking with people one on one helps dispel a lot of the myths created about me.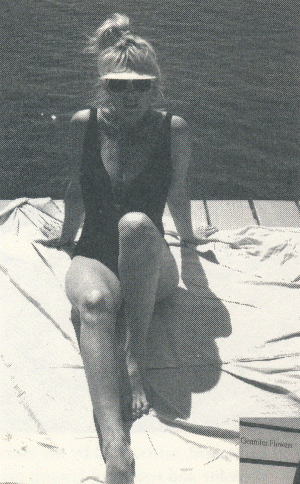 A rare relaxing moment at my mom and dad's home on the lake.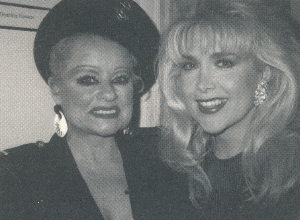 Underneath all that makeup, Tammy Faye Bakker is real cute. But even with the makeup she's a sweet and genuine person.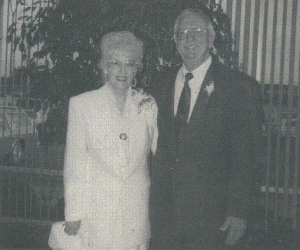 My wonderful, supportive parents: Mary and Jim Hirst.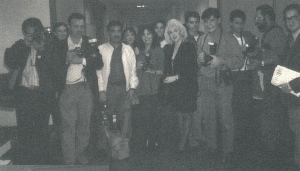 In Madrid, surrounded by the ever-so- polite and respectful Spanish press in the studio of the De Tu a Tu Show.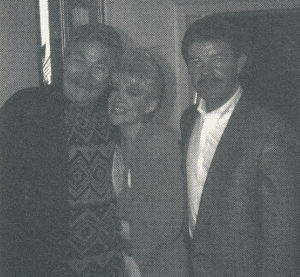 Actor Rip Taylor (left) has become a favorite of mine and Finis. We met him at the Thalian Ball in 1992.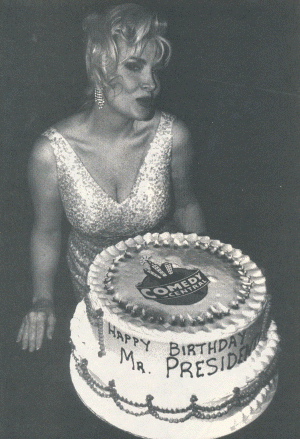 For Bill's birthday in August 1994, I imitated Marilyn Monroe's tribute to John F. Kennedy and sang "Happy Birthday Mr. President." Comedy Central came up with the idea, and it was a lot of fun. (Photo by Frank Micelotta)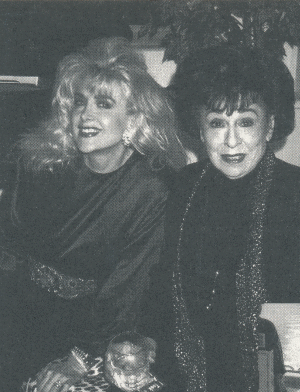 I met my dear friend Marjorie Moore when we were both working at the Cipango Club. Margie has been a rock of support since the day we met.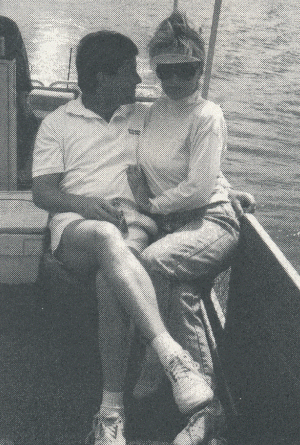 Every once in a while, Finis and I sneak away for a little R & R.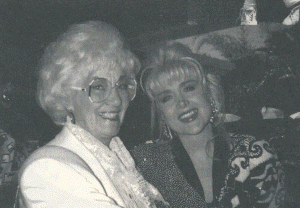 I treasure every moment I spend with my mother, like this one at the Thalian Ball in 1994. Even though she didn't approve of my affair with Bill, she has always been one of my greatest defenders.