Israeli Rabbi Calls for Execution Of All Palestinians
By Press TV
Global Research
24 January 2016
Copyright © Press TV, 2016
NOTICE: THIS WORK MAY BE PROTECTED BY COPYRIGHT
YOU ARE REQUIRED TO READ

THE COPYRIGHT NOTICE AT THIS LINK

BEFORE YOU READ THE FOLLOWING WORK, THAT IS AVAILABLE SOLELY FOR PRIVATE STUDY, SCHOLARSHIP OR RESEARCH PURSUANT TO 17 U.S.C. SECTION 107 AND 108. IN THE EVENT THAT THE LIBRARY DETERMINES THAT UNLAWFUL COPYING OF THIS WORK HAS OCCURRED, THE LIBRARY HAS THE RIGHT TO BLOCK THE I.P. ADDRESS AT WHICH THE UNLAWFUL COPYING APPEARED TO HAVE OCCURRED. THANK YOU FOR RESPECTING THE RIGHTS OF COPYRIGHT OWNERS.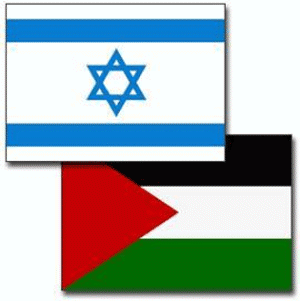 A senior Israeli rabbi says Tel Aviv should execute Palestinians instead of arresting them and "leave no one alive" in order to establish safety in the occupied Palestinian territories, Palestinian media report.
"Israeli army has to stop arresting Palestinians," Shmuel Eliyahu said in a message posted on his Facebook page on Tuesday, adding, "but, it must execute them and leave no one alive," Palestine News Network reported.
As chief rabbi of the city of Safed, Eliyahu is known for his racist behavior and remarks about Arabs and Muslims. He had earlier urged the Israeli regime to take "revenge" against Arabs in order to restore what he called Israel's deterrence.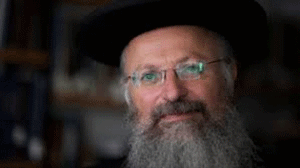 Israeli rabbi Shmuel Eliyahu
He also described Palestinians as the enemy of Israel and claimed that they "must be destroyed and crushed in order to end violence."
"If they don't stop after we kill 100, then we must kill a thousand. And if they do not stop after 1,000, then we must kill 10,000. If they still don't stop we must kill 100,000, even a million," the Jerusalem Post quoted him as saying in 2007.
In 2012, he was charged for making racist statements as he called the Arab culture "cruel" and accused Arabs of having "violent norms" which "have turned into ideology."
Eliyahu alleged that Arabs steal farm equipment belonging to Jews and blackmail farmers.
"The minute you make room for Arabs among Jews, it takes five minutes before they start to do whatever they want," he purportedly said.
However, the Israeli Justice Ministry dropped the charges against him, claiming that reporters 'may' have changed his statements.
Back in December, the Jerusalem Post quoted Eliyahu as saying,
"Should we leave them (Palestinians) alive in order to then free them in another gesture to Palestinian Authority President Mahmoud Abbas? The fact that they still have a desire to commit … attacks shows that we are not operating strongly enough."
On his Facebook page, he also called for the prosecution of those Israeli forces that keep Palestinians alive, saying, "We must not allow a Palestinian to survive after he was arrested. If you leave him alive, there is a fear that he will be released and kill other people… We must eradicate this evil from within our midst."
So, What's New?

CHAPTER ONE: "A Flash of Lightning from the North"

IN EARLY TIMES warfare was total, constrained only by limits of weapons technology, transport, and communication. No distinction was made between combatants and civilians. Defeated enemies might be sacrificed to gods or enslaved, women raped and/or forced into marriage. Captured cities were looted and destroyed. Territory was taken by right of conquest. Scorched-earth policies where countryside and dwellings were razed were common, for example, in the long Peloponnesian Wars between Athens and Sparta in the late fifth century B.C.E.

However, as societies developed, they began to think about regulating the conduct of war. Several verses from chapter 20 of the Old Testament Book of Deuteronomy show the beginning of such thinking:

When thou comest nigh unto a city to fight against it, then proclaim peace unto it ... If it makes thee answer of peace, and open unto thee, then it shall be, that all the people that is found therein shall be tributaries unto thee, and they shall serve thee. And if it will make no peace with thee, but will make war against thee, then thou shalt besiege it. And when the Lord thy God hath delivered it into thine hands, thou shalt smite every male thereof with the edge of the sword. But the women, and the little ones, and the cattle, and all that is in the city, even all the spoil thereof, shalt thou take unto thyself; and thou shalt eat the spoil of thine enemies ...

When thou shalt besiege a city a long time, in making war against it to take it, thou shalt not destroy the trees thereof by forcing an axe against them: for thou mayest eat of them and thou shalt not cut them down (for the tree of the field is man's life) to employ them in the siege.

The next chapter of Deuteronomy stipulates that a victor may take a "beautiful" captive woman if he has "a desire unto her" but thereafter "if you have no delight in her, then thou shalt let her go whither she will; but thou shalt not sell her at all for money, thou shalt not make merchandise of her, because thou hast humbled her."

In the sixth century B. C. E. , in chapter 2 of his classic book on the art of war, Sun Tzu advises that captive warriors must be kindly treated and kept but suggests that the taking of booty should be permitted to maintain the morale of troops. In the first century B. C. E. the Roman orator, lawyer, and politician Cicero praised the conduct of wars that was "mild and marked with no unnecessary cruelty" while again allowing the destruction or seizure of enemy property.

In time, Christian thinkers began to discuss the justification for and conduct of wars at least when they were between Christians. Both Saint Augustine of Hippo (354-430 C. E.) and Saint Thomas Aquinas (1225-1274 C. E.) considered what constituted a "just" war. Saint Augustine thought that war was a crime if fought "with a malicious intent to destroy, a desire to dominate, with fierce hatred and furious vengeance." Conversely, it became a moral duty if fought "in a just cause" to turn wrong into right. Saint Thomas Aquinas believed war could be justified provided three conditions were satisfied: that there was a just cause, that it was begun on proper authority, and that it was waged with the right intention for "the advancement of good or the avoidance of evil" -- conditions sufficiently general to leave considerable room for debate.

In the Islamic tradition the first caliph, Abu Bakr, suggested "rules for guidance on the battlefield" including: "Do not commit treachery ... Do not mutilate dead bodies ... Do not kill women or children or an aged infirm person ... Do not cut down fruit-bearing trees ... Do not slaughter [your enemy's] sheep or camels except for food ... Do not destroy an inhabited place." This guidance amplified the Koran itself which requires that in combat Muslims only strike back in self-defense against those who strike against them and, once the enemy ceases to attack, Muslims also should stop fighting.

Over centuries in Europe a system of uncoded customs and traditions concerning war evolved covering matters such as the status of treaties and ambassadors, and arrangements for the safe conduct of the latter together with heralds and other envoys. However, they did little to mitigate the horrors of warfare for the individual soldier or civilian. These reached a peak in the Thirty Years War starting in 1618 between the Catholics of the Holy Roman Empire and their neighboring Protestant states, with other countries such as Sweden and France also intervening. Armies routinely lived off the land, killing, raping, and looting, even digging up graveyards for the jewels buried with the dead. After the capture of Magdeburg, a center of Lutheranism, by the Catholic general Count Tilly, the city was destroyed and some twenty-five thousand of its thirty thousand inhabitants killed, the majority of the survivors being women who had been taken to the enemy camp to be raped. Even when order was restored the few surviving males were forced to buy back their womenfolk and ransom themselves. Those unable to do so had to march with their captors as forced laborers.

Writing during this period the Dutch jurist and diplomat Hugo Grotius (1583-1645) published a series of works that make him usually considered "the father of international law." One of his early works, De Mare Liberum, dealt with the freedom of the seas, suggesting they were open to all to conduct their trade -- a proposition adopted by the Dutch but opposed by other thinkers and indeed nations, such as the British, who argued that the sea could be annexed by a state just as land could be. Disputes about free trade and freedom of the seas led to two Anglo-Dutch wars in the mid-seventeenth century after the English forbade any goods from entering their country except on an English ship. States reached a compromise in the early eighteenth century that the extent of the sea to which a nation could lay claim was the distance that a cannon shot could travel to protect it, which in turn evolved into the three-mile territorial limit. Nevertheless, the freedom of the seas and the ability of belligerents and others to impose restrictions on it remained a subject of controversy through the Napoleonic Wars and into the First World War, being among other things a prime cause of the Anglo-American War of 1812 and a source of tension between the Union side and Britain in the American Civil War.

Grotius's major work was, however, De jure belli ac pads (About the law of war and peace) published in 1625, and prompted Grotius said by his belief "that there is a common law among nations which is valid alike for war and in war ... Throughout the Christian world I observed a lack of restraint in relation to war ... I observed that men rush to war for slight causes, or no cause at all, and that when arms have once been taken up there is no longer any respect for law divine or human; it is as if in accordance with a general decree, frenzy had openly been let loose by the committing of all crimes." His work was in three volumes; the first two looked at the justification for war, the third at its conduct. Grotius quoted a comment from Cicero that "people are apt to call lawful what they can 00 with impunity" and then argued that what they should think about is not the rigor of the law but what is "becoming to one's character." He maintained that humanity and morality are as crucial to the declaration and conduct of war as to any other sphere of life and he recognized three "just causes" for war -- self-defense, reparation of injury, and punishment -- and argued that once war has begun all parties should act humanely and are bound to do so whether or not their cause is just.

Over the next two centuries debates continued about the legitimacy of the causes and conduct of war, interacting toward the end of that period with the concept of the "civilized" nation as opposed to the barbarian one, which had developed in discussions about the United States Constitution as well as in Europe. (The earliest use of the word "civilization" in its modern sense dates from the late 1750s.) By the mid-nineteenth century a fairly general consensus had emerged about the justification for wars between civilized nations. Much more latitude was at least tacitly given to the treatment of "barbarian" states and individuals.

Few would have dissented from the definition of a just war quoted by an Englishman, Henry Lushington, in opposing his country's first (and disastrous) intervention in Afghanistan in 1838-42:

The received code of international morality is not even in the nineteenth century very strict. One principle, however, seems to be admitted in the theory, if not the practice of civilized men, that an aggressive war -- a war undertaken against unoffending parties with a view to our own benefit only -- is unjust, and conversely that a war to be just must partake the character of a defensive war. It may be defensive in various ways ... either preventing an injury which it is attempted to inflict, or of exacting reparation for one inflicted, and taking the necessary security against its future infliction but in one way or other defensive it must be.

Another major step in the codification of laws about war followed what was intended to be a business trip by thirty-one-year-old Henry Dunant, a chubby banker from Geneva, to visit Emperor Napoleon III of France. At the time Napoleon was leading his army with that of his Piedmontese allies against the forces of Austro-Hungary commanded by their emperor Franz Ferdinand. On June 24, 1859, the two armies clashed at Solferino on the north Italian plains in the last major battle in Europe fought under the direct and personal command of reigning monarchs. The French and their allies were the victors but more than thirty-five thousand men from both sides lay dead or wounded when Dunant arrived that evening. At sunrise the next day, Dunant went to the battlefield and was appalled: "Corpses were strewn over roads, ditches, ravines, thickets and fields; the approaches to Solferino were literally thick with dead ... The wounded ... were ghostly pale ... The most badly hurt had a stupefied look ... Others were shaken by spasmodic trembling ... Some had gaping wounds already beginning to show infection [and] begged to be put out of their misery ... Many were disfigured, limbs stiffened, their bodies blotched with ghastly spots, their hands clawing at the ground." (The French had four veterinary surgeons for every one thousand horses but only one doctor for every one thousand men.) Dunant put aside all thoughts of business and began organizing help for the wounded, irrespective of nationality, with the assistance of some local people and four English tourists, a Parisian journalist, a French count, an ex-naval officer, and a chocolate manufacturer called Philippe Suchard.

On his return to Geneva Dunant wrote A Memory of Solferino and paid for the book's publication. In it he proposed societies of volunteers to help the wounded of all sides in war and "some international principles, conventional and sacred, which once agreed and ratified would form the basis for these national societies to help the wounded." His book was widely praised throughout Europe and beyond. Subsequently Dunant and four other prominent citizens of Geneva established an international committee for the relief of the wounded. The committee oversaw the establishment of kindred national organizations and then persuaded the Swiss government to sponsor an international governmental conference to draw up a convention on the treatment of the wounded.

The conference met in Geneva's town hall in August 1864. Within a fortnight the members had agreed to a convention requiring the care of all wounded irrespective of nationality, and neutrality for medical staff, hospitals, and ambulances. To ensure that humanitarian helpers and facilities were recognized, the delegates agreed on the use of a red cross on a white background (the Swiss flag's symbol with its colors reversed) to distinguish them. Quickly thereafter the national and international organizations became known as the Red Cross.

Although Britain and the United States were among the sixteen states represented at the conference, they were not among the first to sign up to the new convention. Florence Nightingale, who had done so much to improve the treatment of the wounded during Britain's war in the Crimea a few years previously, wrote that it would be "quite harmless for our government to sign ... It amounts to nothing more than a declaration that humanity to the wounded is a good thing. It is like an opera chorus. And if the principal European characters sing,

We never will he cruel more,
I am sure, if England likes to sing too,
I never will he cruel more,
I see no objection.

But it is like vows. People who keep a vow would do the thing without the vow. And if people will not do it without the vow they will not do it with."

Britain signed the convention in 1865. Clara Barton, who had performed a similar role to Florence Nightingale and emerged with equal heroine status from the Union side in the American Civil War, was an avid supporter and her advocacy was a major factor leading to the United States' ratification of the convention though not until March 1882. It is symptomatic either of the slow speed and extent of communication or the chauvinism of the inhabitants of Geneva and quite probably both that in their deliberations the five founding members of the International Committee claimed not to have known the details of either Nightingale's or Barton's work. They professed themselves similarly unaware of the "Sanitary Commission" that on the Union side in the U.S. Civil War had much improved the care of the wounded, establishing convalescent homes and a corps of stretcher bearers as well as regular inspection of hospitals.

The Union side also issued guidance to troops on the conduct of warfare, developed by Francis Lieber, a German-born university professor who had emigrated to the United States after being wounded at the Battle of Waterloo. He concluded that the destruction of people and property was acceptable if essential to victory; however, cruelty to prisoners of war, torture, use of poison, and wanton destruction as well as "any act of hostility which makes the return to peace unnecessarily difficult" were not. "Men who take up arms against one another in public war do not cease on this account to be moral beings responsible to one another, and to God."

The Civil War established another milestone in the law of war by the conviction and execution of Captain Henry Wirz, the Confederate commandant of the Andersonville, Georgia, prisoner of war camp who was judged responsible for the death of Union soldiers in the camp "in violation of the laws and customs of war." The court set a precedent for future such trials by refusing to accept the validity of the defendant's plea that he was only following orders.

When in June 1866 Austro-Hungary and Prussia went to war, Louis Appia, one of the original five founding members of the International Committee wore the first Red Cross armband in Schleswig. By that time Henry Dunant had left the organization he had done so much to establish. He was never astute in commercial matters and probably distracted by the demands of his humanitarian work on his time and attention. In autumn 1865 one of his businesses -- a bank called Credit Genevois -- went into liquidation with large debts, and the bankruptcy court declared that Dunant had "knowingly swindled" shareholders. Dunant resigned from the Red Cross and departed Geneva forever, pursued by the malice of his creditors and more surprisingly by that of another of the five founding members, Gustave Moynier. Now the president of the organization, he had long felt animosity to Dunant, partly at least due to jealousy of his charisma and celebrity. Moynier did his best to rewrite the history of the Red Cross, expunging Dunant's name and contribution wherever he could and warning any who would listen against further involvement with him.

After the agreement of a humanitarian approach to those involved in war when it broke out, as the nineteenth century drew toward its close, public attention began to turn toward preventing wars or at the very least regulating the methods used in their conduct to comply with the concept of what civilized values permitted. Peace unions sprang up in industrialized countries and international peace congresses were held where individuals and groups such as the Quakers urged alternatives to war such as the use of arbitration to resolve disputes between nations. As early as 1874 a nongovernmental conference of experts held in Brussels produced a draft code of laws on war and in 18g4 the campaigning British journalist William Thomas ("W. T") Stead proposed that the great powers should jointly pledge not to increase their military budgets until the end of the century.

Nevertheless, what the French newspaper Le Temps called "a flash of lightning from the north" shocked governments on August 24, 1898, when entirely unexpectedly at his weekly meeting with foreign ambassadors in Saint Petersburg, the Russian foreign secretary Count Mikhail Muraviev handed to them a call on behalf of Czar Nicholas II for the convening of an international conference to consider "the grave problem" of the development of "military forces to proportions hitherto unknown." His note stated:

The intellectual and physical strength of the nations, labour and capital are for the major part diverted from their natural application and unproductively consumed. Hundreds of millions are devoted to acquiring terrible engines of destruction, which though today regarded as the last word of science, are destined tomorrow to lose all value in consequence of some fresh discovery in this field. National culture, economic progress and the production of wealth are either paralysed or checked in their development. Moreover, in proportion as the armaments of each power increase, so do they less and less fulfil the object which the government has set before themselves.

Many were surprised that such an initiative should come from autocratic, backward Russia. Some welcomed it as "an omen for the coming new century" or, as an American journalist wrote, possibly "the most momentous and beneficent movement in modern history -- in all history." W. T. Stead brought out a new weekly, War Against War, launched an international peace crusade, and toured European capitals urging support for the proposal. Most, however, looked cynically for the motive, agreeing with Britain's Prince of Wales that it was "some new dodge of that sly dog M[uraviev] who put it into the Tsar's head." The ailing Russian economy could not in their view finance the latest weapons and therefore Russia had decided on the initiative.

Germany, only united since 1871 following its victory over France in the 1870 Franco-Prussian War in which it had seized from its defeated enemy the provinces of Alsace and Lorraine, had none of Russia's economic worries but great political and imperial ambitions. The thirty-nine-year-old mercurial, sometimes vacillating, sometimes impulsively unreasoning Kaiser Wilhelm II, among whose titles was that of "Supreme War Lord," was stunned that Nicholas had "put a brilliant weapon into the hands of our democrats and opposition. Imagine a monarch dissolving his regiments and handing over his towns to anarchists and democracy." He compared the invitation to the conference to a Spartan proposal during the Peloponnesian War that Athens agree not to rebuild its city walls and asked, "what will Krupp pay his workers with?" (Friedrich Alfred Krupp's company was then Europe's biggest business and at the forefront of artillery development.) Inclined as often to see issues between nations as personal ones between their rulers, Wilhelm alleged Nicholas was trying to steal the limelight from his own planned visit to Jerusalem. As a confidant of the kaiser put it, "he [Wilhelm] simply cannot stand someone else coming to the front of the stage."

However, with vibrant peace unions in many countries and with no desire to appear enemies of peace, all invited nations felt compelled to accept the czar's invitation even if many privately sympathized with the kaiser when he said, "I'll go along with the conference comedy but I'll keep my dagger at my side during the waltz."

CHAPTER TWO: "Humanising War"

ONE HUNDRED AND eight delegates from twenty-six countries assembled in May 1899 in a red brick Dutch royal chateau -- "the House in the Woods" -- just outside The Hague, which as the capital of the Netherlands, a neutral country, the nations had chosen as the venue. Thus began the city's association with the laws of war, just as the conference in Geneva began that city's association with the Red Cross. The head of the American delegation, Andrew White, was not alone in thinking that no similar group had ever met "in a spirit of more hopeless scepticism as to any good result."

The agenda had two main components -- how to avoid war by the use of arbitration and the limitation of armaments, and how war should be conducted if it did break out. Each delegation had strict guidance from its government on how best to protect its interests. The British, for example, were told prohibiting or restricting innovations in weaponry would "favour the interests of savage nations and be against those of the more highly civilised."

Members of the press, soon to be considerably annoyed by being excluded from the formal sessions of the conference, and what would now be called "lobbyists" of all sorts thronged The Hague. The head of the German delegation, Count Munster, complained to his foreign minister, "The conference has brought here the political riffraff of the entire world, journalists of the worst type, baptised Jews like Bloch and female peace fanatics." In Munster's mind journalists "of the worst type" would have included W. T. Stead who was in The Hague to chronicle the conference and to campaign for his views. Ivan Bloch was a Russian railway magnate who believed that any future wars would be "suicide" and who was author of a newly published peace-promoting treatise in six volumes. Said to have influenced the czar, it prophesied the stalemate of trench warfare leading to a prolonged conflict whose intolerable human and economic costs would exhaust the belligerents or plunge them into social revolution. On the eve of the conference an international women's movement had organized demonstrations for peace in many of the countries involved and some of its members were in The Hague. Among the foremost female peace campaigners was the Czech Bertha von Suttner who considered peace "a condition that the progress of civilisation will bring about by necessity." The hotel in which she stayed for the conference flew a white flag in honor of her and her views.

Even mild-mannered Andrew White complained that "the queer letters and crankish proposals which come in every day are amazing ... The Quakers are out in full force ... The number of people with plans, schemes, notions, nostrums, whimsies of all sorts who press upon us and try to take our time, is enormous and when this is added to the pest of interviewers and photographers, life becomes serious indeed." To his regret the pressure of work imposed by the conference required that "for the first time in my life I have made Sunday a day of work."

White and the head of the British delegation, Sir Julian Pauncefote, both had members of their teams who were difficult to control and whose views were often at variance with their governmental instructions. Both the chief mavericks represented their country's navy. The Briton was fifty-eight- year-old Admiral Jacky Fisher, destined to play an important part in the events of spring 1915. From relatively humble beginnings -- his father was a failed coffee planter -- he had made a spectacular rise through the navy for which he advocated less bureaucracy, less ship painting, and far fewer time-wasting drills and in their place far more training, far better gunnery, heavier armaments, a broader officer-recruitment base, and a new emphasis on torpedoes and defenses against them.

Both charismatic and tactless, Fisher made friends and enemies equally quickly. He stood out at The Hague not only for his opinions but also for his white top hat and tireless skills on the dance floor. His language was colorful and exaggerated. The existence of politicians had "deepened his faith in Providence. How else could one explain Britain's continued existence as a nation?" His bold scrawl, usually in green ink, was full of exclamation marks, and double and triple underlinings, and he frequently admonished his addressee to burn his letters after reading to protect his confidences. He signed letters "Yours till hell freezes" and "Yours till charcoal sprouts."

At every opportunity Fisher derided the objective of humanizing war as naive:

The humanising of war? You might as well talk about humanising Hell! The essence of war is violence! Moderation in war is imbecility! ... I am not for war, I am for peace. That is why I am for a supreme Navy. The supremacy of the British Navy is the best security for the peace of the world ... If you rub it in both at home and abroad that you are ready for instant war ... and intend to be first in and hit your enemy in the belly and kick him when he is down and boil your prisoners in oil (if you take any) ... and torture his women and children, then people will keep clear of you.

He believed all nations wanted peace "but a peace that suits them." An enemy's realization of the horrors of war coupled with conviction about Britain's readiness to fight were the best deterrents of all. It was his duty, Fisher said, to see that his country, and in particular its navy, were prepared.

He was similarly dismissive of the delegates' debate about the freedom of the seas and the lights of "neutral shipping":

Suppose that war breaks out, am I am expecting to fight a new Trafalgar on the morrow. Some neutral colliers try to steam past us into the enemy's waters. If the enemy gets their coal into his bunkers, it may make all the difference in the coming fight. You tell me I must not seize these colliers. I tell you that nothing that you, or any power on earth, can say will stop me from sending them to the bottom, if I can in no other way keep their coal out of the enemy's hands; for to-morrow I am to fight the battle which will save or wreck the Empire. If I win it, I shall be far too big a man to be effected by protests about the neutral colliers; if I lose it, I shall go down with my ship ... and then protests will effect me still less.

Fisher was seconded in such opinions by another fifty-eight-year-old, the American naval delegate Captain Alfred Thayer Mahan, already a renowned naval strategist. An admirer of Admiral Horatio Nelson, he had propounded in his 1890 book The Influence of Sea Power Upon History and subsequent works that "control of the sea, by maritime commerce and naval supremacy means predominant influence in the world ... [and] is the chief among the merely material elements in the power and prosperity of nations."

Andrew White in his summary of the conference observed that Mahan "prevented any lapses into sentimentality ... When he speaks the millennium fades and this stern severe actual world appears." Mahan reiterated that "the object of war was to smite the enemy incessantly and remorselessly and crush him by depriving him of the use of the sea," strangling the enemy into submission by cutting off his trade, including the neutral's right to trade with him. With such powerful opposing voices as Mahan and Fisher arguing against the conference's generally pacific purpose of introducing restrictions on warfare, the delegates thought it better to leave unaltered the by now time-honored body of custom and practice relating to war at sea known as the "Cruiser Rules," the origins of some parts of which dated back even beyond Grotius to the time of Henry VIII. Other parts, such as a ban on privateering, were more recent. [i] The consensus embodied in these "rules" prohibited enemy warships sinking on sight merchant vessels of whatever nationality. They had to be stopped and searched for "contraband" and only if contraband were found could they either be sunk -- after their crews had been given time to take to the boats -- or seized as prizes. To effect such searches warships were allowed to blockade their enemies' ports.

The delegates made no headway either on disarmament against broad and implacable opposition vociferously led by Germany, satisfying themselves with the platitudinous resolution "that the restriction of military budgets, which are at present a heavy burden on the world, is extremely desirable for the increase of the material and moral welfare of mankind." When the Russian delegation proposed that all states should agree "not to transform radically their guns nor to increase their calibres for a certain fixed period" the British objected that effective verification would be impossible since new armaments could easily be concealed. Captain Mahan opposed international control and verification in principle because they would breach national sovereignty.

During the long debates about arbitration Mahan stated his belief that "the great danger of undiscriminating advocacy of arbitration, which threatens even the cause it seeks to maintain, is that it may lead men to tamper with equity, soothing their conscience with the belief that war is so entirely wrong that beside it no other tolerated evil is wrong." Despite such objections, although no state would commit itself to put every dispute in which it became involved to arbitration, none wanted to be seen as warmongering. Consequently, the conference in its resolutions encouraged the use of arbitration and established at The Hague a permanent Court of Arbitration ready and willing to consider all cases submitted to it by those involved. Even the kaiser, who considered arbitration "a hoax" that a state could use to gain time to build up its forces to improve its position before war eventually began, felt forced to agree to the arbitration provision. However, in doing so he wrote in the margin of one of the relevant documents, "I consented to all this nonsense only in order that the Tsar should not lose face before Europe, in practice however I shall rely on God and my sharp sword! And I shit on all their decisions."

--

A Higher Form of Killing: Six Weeks in World War I That Forever Changed the Nature of Warfare, by Diana Preston
The comments come as tensions have been running high across the occupied Palestinian lands in recent months over Tel Aviv's imposition of restrictions on Palestinian worshipers' entry into the al-Aqsa Mosque compound in East al-Quds (Jerusalem) in August last year.
More than 160 Palestinians, including women and children, have been killed by Israeli forces since the beginning of last October.
The original source of this article is Press TV