Re: Freda Bedi, by Wikipedia

Posted:
Tue Sep 10, 2019 3:29 am
Dominion of India [Union of India]
by Wikipedia
Accessed: 9/9/19
NOTICE: THIS WORK MAY BE PROTECTED BY COPYRIGHT
YOU ARE REQUIRED TO READ

THE COPYRIGHT NOTICE AT THIS LINK

BEFORE YOU READ THE FOLLOWING WORK, THAT IS AVAILABLE SOLELY FOR PRIVATE STUDY, SCHOLARSHIP OR RESEARCH PURSUANT TO 17 U.S.C. SECTION 107 AND 108. IN THE EVENT THAT THE LIBRARY DETERMINES THAT UNLAWFUL COPYING OF THIS WORK HAS OCCURRED, THE LIBRARY HAS THE RIGHT TO BLOCK THE I.P. ADDRESS AT WHICH THE UNLAWFUL COPYING APPEARED TO HAVE OCCURRED. THANK YOU FOR RESPECTING THE RIGHTS OF COPYRIGHT OWNERS.
Union of India
1947–1950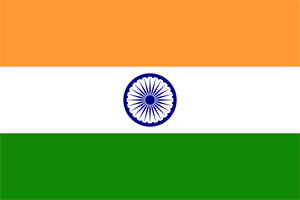 Flag of India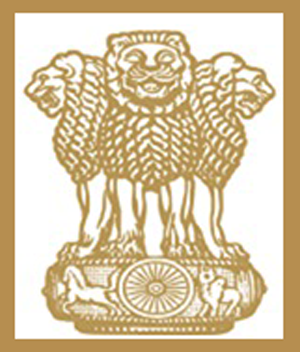 Emblem[1]
Status: Dominion of the British Commonwealth
Capital New Delhi
Government Federation
Governor-General
• 1947–1948: Louis Mountbatten
• 1948–1950: Chakravarti Rajagopalachari
Prime Minister
• 1947–1950: Jawaharlal Nehru[2]
Legislature Constituent Assembly
History
• Indian Independence Act: 15 August 1947
• Indo-Pakistani War: 22 October 1947
• Republican constitution adopted: 26 January 1950
Area
1950 3,287,263 km2 (1,269,219 sq mi)
Currency Indian rupee
ISO 3166 code IN
Preceded by British Raj
Succeeded by Republic of India
India, officially the Union of India,[3] was an independent dominion in the British Commonwealth of Nations between 15 August 1947 and 26 January 1950. It was created by the Indian Independence Act 1947 and was transformed into the Republic of India by the promulgation of the Constitution of India in 1950.[4]
The King was represented by the Governor-General of India. However, the Governor-General was not designated Viceroy, as had been customary under the British Raj. The office of Viceroy was abolished on independence.
Two governors-general held office between independence and India's transformation into a republic: Louis Mountbatten, 1st Earl Mountbatten of Burma (1947–48) and Chakravarti Rajagopalachari (1948–50). Jawaharlal Nehru was Prime Minister of India throughout.
History

Partition of India
Main article: Partition of India
The Partition of British India on 15 August 1947[5] led to the creation of two sovereign states, both dominions: Pakistan (which later split into the Islamic Republic of Pakistan and the People's Republic of Bangladesh in 1971) and India (later the Republic of India).
Since the 1920s the Indian independence movement had been demanding Pūrṇa Swarāj (complete self-rule) for the Indian nation and the establishment of the Dominion of India and the Dominion of Pakistan was a major victory for the Swarajis. Nevertheless, the Partition was controversial among the people, and resulted in significant political instability and displacement.[6]
Aftermath
Most of the 565[7] princely states within Indian territory acceded to the Dominion of India. The Hindu-majority Junagadh State located in modern-day Gujarat attempted to accede to Pakistan under Nawab Sir Muhammad Mahabat Khanji III, who was a Muslim. It was annexed militarily by the Indian government. Similarly, the State of Hyderabad sought to remain independent and was also annexed by India in 1948.[6]
Conflict with Pakistan
See also: Indo-Pakistani War of 1947
The newly created states of Pakistan and India both joined the Commonwealth, a platform for cooperation between the countries that had been part of the British Empire. Nevertheless, they soon found themselves at war beginning in October 1947, over the contested princely state of Jammu and Kashmir. Pakistani militants entered the state, alarming Maharaja Hari Singh who appealed to India for military intervention, in exchange for the signing of the Instrument of Accession and annexation into India. The region is contested to this day and two other Indo-Pakistan wars occurred as part of the Kashmir conflict.[6]
The Dominion of India began working towards a constitution based on liberal democracy immediately after independence.
Republic of India
Main article: India
The Constituent Assembly adopted the Constitution of India, drafted by a committee headed by B. R. Ambedkar, on 26 November 1949.
India abolished the role of the constitutional monarchy and became a federal, democratic republic after its constitution came into effect on 26 January 1950; henceforth celebrated as Republic Day. The governmental structure was similar to that of the United Kingdom but within a federal system.
Rajendra Prasad became the first President of India.
Government

List of Governors-General
Main article: List of Governors-General of India
Name (birth–death) / Picture / Took office / Left office / Appointer

Governors-General India, 1947–1950

The Viscount Mountbatten of Burma[8] (1900–1979) / Admiral Lord Louis Mountbatten, 1943. / 15 August 1947 / 21 June 1948 / George VI

Chakravarti Rajagopalachari (1878–1972) / C Rajagopalachari 1944 / 21 June 1948 / 26 January 1950 / George VI
List of Prime Ministers
Main article: List of Prime Ministers of India
№ / Name (birth–death); constituency / Portrait / Party (Alliance) / Term of office[9] / Elections (Lok Sabha) / Council of Ministers / Appointed by

1 / Jawaharlal Nehru (1889–1964) MP for Phulpur / Jnehru / Indian National Congress / 15 August 1947 / 26 January 1950 / — / Nehru I / Lord Mountbatten
See also
• India portal
• Monarchy portal
• Interim Government of India
• History of the Republic of India
• Indian independence movement
References
1. "Press Communique' - State Emblem" (PDF). Press Information Bureau of India - Archive. Archived (PDF) from the original on 24 February 2018.
2. As Prime Minister of India until 1964.
3. *Winegard, Timothy C. (2011), Indigenous Peoples of the British Dominions and the First World War, Cambridge University Press, p. 2, ISBN 978-1-107-01493-0 Quote: "The first collective use (of the word "dominion") occurred at the Colonial Conference (April to May 1907) when the title was conferred upon Canada and Australia. New Zealand and Newfoundland were afforded the designation in September of that same year, followed by South Africa in 1910. These were the only British possessions recognized as Dominions at the outbreak of war. In 1922, the Irish Free State was given Dominion status, followed by the short-lived inclusion of India and Pakistan in 1947 (although India was officially recognized as the Union of India). The Union of India became the Republic of India in 1950, while the became the Islamic Republic of Pakistan in 1956."
4. Winegard, Timothy C. (2011), Indigenous Peoples of the British Dominions and the First World War, Cambridge University Press, pp. 2–, ISBN 978-1-107-01493-0
5. Section 1 of the Indian Independence Act, 1947
6. India: A History. New York, USA: Grove Press. 2000. ISBN 978-0-8021-3797-5.
7. "Indian Princely States before 1947 A-J".
8. Created Earl Mountbatten of Burma on 28 October 1947.
9. "Former Prime Ministers". PM India. Retrieved 2 January 2015.