Francis Underhill Macy
by Wikipedia
Accessed: 4/3/19
NOTICE: THIS WORK MAY BE PROTECTED BY COPYRIGHT
YOU ARE REQUIRED TO READ

THE COPYRIGHT NOTICE AT THIS LINK

BEFORE YOU READ THE FOLLOWING WORK, THAT IS AVAILABLE SOLELY FOR PRIVATE STUDY, SCHOLARSHIP OR RESEARCH PURSUANT TO 17 U.S.C. SECTION 107 AND 108. IN THE EVENT THAT THE LIBRARY DETERMINES THAT UNLAWFUL COPYING OF THIS WORK HAS OCCURRED, THE LIBRARY HAS THE RIGHT TO BLOCK THE I.P. ADDRESS AT WHICH THE UNLAWFUL COPYING APPEARED TO HAVE OCCURRED. THANK YOU FOR RESPECTING THE RIGHTS OF COPYRIGHT OWNERS.
Another woman who experienced Freda's ability to break down barriers to get what she wanted was Joanna Macy, renowned American environmentalist, teacher, and author. She was living in Delhi with her husband [Francis Underhill Macy], who was working for the

Peace Corps

, when Freda came to visit.

"I remember I opened the door and she stood there in her maroon clothes, greeting me as if somehow I and not she were the guest. I loved the way that touch of the Raj blended so paradoxically and superbly with the monk's garb she wore.

She had come because she wanted my husband to release a particular person in the Peace Corps to work for her in Dalhousie. 'I shall speak to my friend Mr. B in the Cabinet,' Mummy said with a smile. 'When do you think we can expect him?' It was the marriage of serenity and sheer nerve. She was English in the way only the English can be. She had implicit authority," Macy said.

-- The Revolutionary Life of Freda Bedi, by Vicki Mackenzie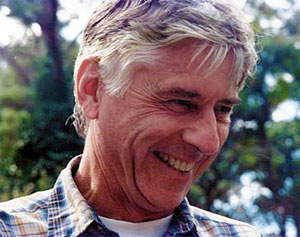 Francis Underhill Macy
Born February 19, 1927
Evanston, Ill,
United States
Died January 20, 2009 (aged 81)
Berkeley, California
Occupation
Diplomat, Activist, Russian scholar
Francis Underhill Macy (February 19, 1927 – January 20, 2009)[1] was founder and co-director of the Center for Safe Energy between 1995 till his death in 2009.[2]
During this time Macy trained hundreds of activists in Russia, Ukraine, Georgia, and Kazakhstan to address the environmental legacy of the nuclear arms race and the Chernobyl disaster.
Initiating scores of professional delegations and exchanges between Americans and their counterparts in the former Soviet Union in the areas of psychology, environment, and citizen organizing since 1983,
Macy empowered the rise of non-governmental organizations
– a strong contribution to the health of post-Soviet life. In 2005, he was awarded the Nuclear Free Future Lifetime Achievement Award.
"Between 1964 and 1972, he served as
deputy Peace Corps director in India
, country director in Tunisia and Nigeria and finally as
director of all Peace Corps programs in Africa"
.[3]
Macy "pioneered as a citizen ambassador linking Russians and Americans in shared concern for the environment, at a pivotal time when environmental activism was just emerging in the Soviet Union"
and "led in the formation of permanent protection and restoration efforts, such as
Earth Island's Baikal Watch project
," says John Knox, co-executive director of Earth Island Institute. Earth Island's founder, David Brower, was "particularly grateful for Macy's leadership" in engaging him with Russia's foremost environmental leaders.
But scholars have largely been far less attentive to what may be Russia's greatest legacy to the planet: wilderness. Within the borders of the Russian Federation are some of the most extensive (largely roadless) wilderness areas remaining on Earth. This is vividly illustrated by a nighttime view of Eurasia, with the dark vast swaths of Siberia and the Russian Far East in stark contrast to the brightly lit cities and infrastructure of Eastern China, Japan, and the Republic of Korea (Figure 1).

Lake Baikal alone holds one-fifth of the world's fresh water. Russia's forests comprise an astounding 20% of the world's remaining "frontier forest" (Potapov et al. 2008). Siberian tigers roam the Ussuri taiga forests along the Sikhote-Alin' Mountain Range, a region with the richest terrestrial biological diversity in Russia (Krever et al. 1994). While the forests of central Kamchatka Peninsula protect rivers containing some of the world's largest salmon runs, the oceans surrounding Russia are some of the most biologically productive waters on the planet (Newell 2004). Russia's wilderness plays a globally important role in mitigating climate change, protecting biodiversity, and generally ensuring ecosystem function, particularly of the polar Arctic.

-- The state of environmental protection in the Russian Federation: a review of the post-Soviet era, by Joshua P. Newell & Laura A. Henry
Once again, there is serious purpose. The rulers of the world want Ukraine not only as a missile base; they want its economy. Kiev's new Finance Minister, Natalie Jaresko, is a former senior U.S. State Department official who was hurriedly given Ukrainian citizenship.

They want Ukraine for its abundant gas; Vice President Joe Biden's son is on the board of Ukraine's biggest oil, gas and fracking company. The manufacturers of GM seeds, companies such as the infamous Monsanto, want Ukraine's rich farming soil.

Above all, they want Ukraine's mighty neighbor, Russia. They want to Balkanize or dismember Russia and exploit the greatest source of natural gas on earth. As the Arctic ice melts, they want control of the Arctic Ocean and its energy riches, and Russia's long Arctic land border.

Their man in Moscow used to be Boris Yeltsin, a drunk, who handed his country's economy to the West. His successor, Putin, has re-established Russia as a sovereign nation; that is his crime.

-- The Rise of a "Democratic" Fascism, by John Pilger
Macy complemented his organizational trainings with experiential teachings in
Deep Ecology
.
American author Kirkpatrick Sale, who is very close to deep ecology, is very clear about the fact that democracy and human rights need not be respected, but that we instead should respect the denial of democracy and human rights! Kirkpatrick Sale wrote: "[Bioregional diversity] does not mean that every community in a bioregion, every subregion within an ecoregion, every ecoregion on a continent, would construct itself along the same lines, evolve the same political forms. Most particularly it does not mean that every bioregion would be likely to heed the values of democracy, equality, liberty, freedom, justice and the like, the sort that the liberal American tradition proclaims. Truly autonomous bioregions would inevitably go in separate and not necessarily complementary ways, creating their own political systems according to their own environmental settings and their own ecological needs … Different cultures could be expected to have quite different views about what political forms could best accomplish their bioregional goals, and (especially as we imagine this system on a global scale) those forms could be at quite some variance from the Western Enlightenment-inspired ideal. And however much one might find the thought unpleasant, that divergence must be expected and – if diversity is desirable – respected." (6)

Not only does deep ecology oppose the universal concepts of democracy and human rights through its misguided understanding of diversity, the ideas of Næss verge also on the mystical and he himself seems to be aware of this since he quotes New Age-author Charlene Spretnak approvingly when she calls for 'emotional involvement and caring' instead of rational thinking. (7) It is therefore not very surprising that New Age-authors Fritjof Capra and Charlene Spretnak have embraced the label deep ecology.

Fritjof Capra is like Spretnak very outspoken in his anti-rationalism: "Ultimately, deep ecological awareness is spiritual or religious awareness." (8) Charlene Spretnak declares humanism to be the principal enemy of an ecological politics. In 1984 she said in an address to the annual gathering of the E.F. Schumacher Society: "Green politics rejects the anthropocentric orientation of humanism, a philosophy which posits that humans have the ability to confront and solve the many problems we face by applying human reason and by rearranging the natural world and the interactions of men and women so that human life will prosper." (9) Spretnak and Capra wrote a book about the German Greens where they, in spite of the 'pluralism' of deep ecology, made very clear that they are hostile to left wing tendencies in the Green movement. (10) Unfortunately no such demarcation exists for right wing tendencies in the ecology movement. The Right seems to be very grateful to enter this lack of demarcation and it would indeed be very hard to demarcate deep ecology from the Right because it shows structural similarities with Right ideology. Although Capra and Spretnak seem to be aware of the German past, they have trouble seeing the continuity with the present. They describe Herbert Gruhl as a 'conservative' politician, whereas the term eco-fascist would be more appropriate. Gruhl was one of the founders of Die Grünen but left the party in 1982 (which Capra and Spretnak seem to regret and blame the 'marxists' for) to found the Ökologisch Demokratische Partei (Ecological Democratic Party). When this party decided in 1989 to distance itself from the extreme Right political party Die Republikaner against the will of Gruhl, he withdrew and founded the Unabhängige Ökologen Deutschlands. He was one of the first to use ecological discourse for xenophobic purposes.

(11) Capra and Spretnak also do not seem to understand why many Germans are so suspicious about ideas that bear a close resemblance to the Blut und Boden (Blood and soil) theories of the Nazis. Instead of analyzing this resemblance and continuity, they choose to ignore it and as a consequence they were uncritical of Rudolf Bahro's views that only a few years later culminated into a kind of spiritual fascism. (12)

Deep ecology is a very eclectic bag of ideas and there are yet other features that are very disturbing because of the reactionary implications.

Fundamental for deep ecology is the completely unfounded assertion that the ecological crisis is caused by 'overpopulation'. There is not a single line in the vast literature on deep ecology that explains why this would be the case. It is simply a matter of faith for adherents of deep ecology and because of this, critique of this aspect has not resulted in a change of ideas in this matter. (13) Some of the supporters of deep ecology have publicly stated that AIDS and famines are nature's revenge on humankind and that we should not do anything about it.

A case in point is Dave Foreman, an activist of the environmental direct action group Earth First!, who said in an interview to Bill Devall: "When I tell people how the worst we could do in Ethiopia is to give aid – the best thing would be to just let nature seek its own balance, to let the people there just starve – they think that is monstrous. But the alternative is that you go in and save these half-dead children who never will live a whole life. Their development will be stunted. And what is going to happen in ten years' time is that twice as many people will suffer and die. Likewise, letting the USA be an overflow valve for problems in Latin America is not solving a thing. It is just putting more pressure on resources we have in the USA. It is just causing more destruction of our wilderness, more poisoning of water and air, and it is not helping the problems in Latin America." (14) Not a single protest against this raving was uttered by Devall, one of the leading exponents of deep ecology in the United States. We understand from his statements at the Gold and Green conference quoted above why Bill Devall did not bother to contradict Foreman.

Deep ecology lacks a theory of the social causes of the environmental crisis and the only solution they can think of is a reduction of population. How to achieve this is not made clear, but some supporters do not exclude draconic, indeed eco-fascistic measures.

The anti-humanist notion of 'biocentrism', the notion that all living beings have equal 'intrinsic worth', is another disturbing feature in deep ecology. This 'biocentrism' has its counterpart in 'anthropocentrism', the view that human happiness and welfare should precede all other priorities.

In the book The Arrogance of Humanism (1981) David Ehrenfeldt wrote in this 'biocentric' vain about the right of the smallpox-virus to exist. Since then tons of paper have been produced with articles about 'intrinsic worth', 'biocentric democracy', and 'biocentrism' and its implications. Indeed deep ecology has become a booming academic industry. The way seems to be opened for the discussion of how much human suffering and death is acceptable in the name of an 'ecological ethics'. Again, there is not the faintest idea about the social roots of the environmental problems. All people, regardless of their position in society, are held equally responsible for the destruction of the environment in this view. Humanity's 'original sin' was 'anthropocentrism' (theological words apply very neatly in this way of thinking)

. Deep ecologists have a very static view on nature or 'wilderness'. As important as they profess to value 'wilderness', they never explain very much the meaning of this concept. For them 'nature' is just a scenic view, untouched by human intervention even though in reality there is no 'wilderness' left on this earth. Nevertheless

some deep ecologists want to exclude people from some areas

, at least people not living 'traditional' (pre-1500 A.D., according to Foreman) lifestyles. (15) Hand in hand with their reverence for 'wild' nature goes a depreciation of science and technology. These are held responsible for the desacralization of nature and consequently the destruction of the environment. Bill Devall, in his usual subtle way, states it like this:

"Students in natural resources sciences and management – are much like the guards in Nazi death camps."-- The Dark Side of Political Ecology, by Peter Zegers
He served as director of the Institute for
Deep Ecology
from 1995, and led transformational workshops around the world with his wife of 56 years, Joanna Macy, a leading Buddhist and systems theory teacher. Together they trained people to become leaders in the broader environmental movement.
Today, the term "dismal science" appropriately describes certain trends in the ecology movement-trends that seem to be riding on an overwhelming tide of religious revivalism and mysticism. I refer not to the large number of highly motivated, well-intentioned, and often radical environmentalists who are making earnest efforts to arrest the ecological crisis, but rather to exotic tendencies that espouse deep ecology, biocentrism,

Gaian consciousness

, and eco-theology, to cite the main cults that celebrate a quasi-religious "reverence" for "Nature" with what is often a simultaneous denigration of human beings and their traits.

Mystical ecologists, like many of today's religious revivalists, view reason with suspicion and emphasize the importance of irrational and intuitive approaches to ecological issues. For the Reverend Thomas Berry, whom many regard as the foremost eco-theologian of our day, the "very rational process that we exalt as the only true way to understanding is by a certain irony discovered to be itself a mythic imaginative dream experience. The difficulty of our times is our inability to awaken out of this cultural pathology."

One does not have to be a member of the clergy to utter such atavistic notions. In a more secular vein, Bill Devall and George Sessions, professors of sociology and philosophy, respectively, who wrote Deep Ecology, one of the most widely read books in mystical ecology, offer a message of "self-realization" through an immersion of the personal self in a hazy "Cosmic Self," or, as they put it, a "'self-in-Self' where 'Self' stands for organic wholeness."

The language of Deep Ecology is distinctly salvational: "This process of full unfolding of the self can also be summarized in the phrase: 'No one is saved until we are all saved,' where the phrase 'one' includes not only me, an individual human, but all humans, whales, grizzly bears, whole rain-forest ecosystems, mountains and rivers, the tiniest microbes in the soil, and so on."

This hortatory appeal raises some highly disconcerting problems. The words "and so on" omit the need to deal with pathogenic microbes, animal vectors of lethal diseases, earthquakes, and typhoons, to cite less aesthetically satisfying beings and phenomena than whales, grizzly bears, wolves, and mountains. This selective view of "Mother Nature's" biotic and physiographic inventory has raised some stormy problems for mystical ecology's message of universal salvation.

Mystical ecologists tend to downgrade social issues by reducing human problems (a generally distasteful subject to them) to a "species" level-to matters of genetics. In the words of Pastor Berry, humanity must be "reinvented on the species level" by going "beyond our cultural coding, to our genetic coding, to ask for guidance." The rhetoric that follows this passage in The Dream of the Earth verges on the mythopoeic, in which our "genetic coding" binds us "with the larger dimensions of the universe"-a universe that "carries the deep mysteries of our existence within itself." Berry's exhortations enjoy great popularity these days, and have been quoted with approval even in the conventional environmental literature, not to speak of the mystical variety.

Such cosmological evangelism, clothed in ecological verbiage, deprecates humanity. When human beings are woven into the "web of life" as nothing more than one of "Mother Nature's" innumerable species, they lose their unique place in natural evolution as rational creatures of potentially unsurpassed qualities, endowed with a deeply social nature, creativity, and the capacity to function as moral agents.

"Anthropocentricity," the quasi-theological notion that the world exists for human use, is derided by mystical ecologists in favor of the equally quasi-theological notion of "biocentricity," namely, that all life-forms are morally interchangeable with one another in terms of their "intrinsic value."

In their maudlin Gaia Meditations, two mystical ecologists, John Seed and Joanna Macy, enjoin us human mortals to "think to your next death. Will your flesh and bones back into the cycle. Surrender. Love the plump worms you will become. Launder your weary being through the fountain of life." In the mystically overbaked world of the American Sunbelt, such drivel tends to descend to the level of bumper-sticker slogans or is evoked in poetic recitations at various ashrams in Anglo-American cities and towns.

-- Will Ecology Become 'the Dismal Science'?, by Murray Bookchin
References
1. Colorado Progressive Jewish News See
http://robertjprince.wordpress.com/2009 ... or-1966-8/
accessed 25/6/2013
2. Earth Island Institute Centre for Safe Energy, see
http://www.earthisland.org/eiproject/index.php/cse/
accessed 25/6/2013
3. San Francisco Chronicle, Tuesday Jun 25, 2013
Earth Island Journal (2009) (
http://www.earthisland.org/journal/inde ... reports22/
) accessed 25/6/2013