Wilhelm Hubbe-Schleiden
by Wikipedia
Accessed: 11/20/19
NOTICE: THIS WORK MAY BE PROTECTED BY COPYRIGHT
YOU ARE REQUIRED TO READ

THE COPYRIGHT NOTICE AT THIS LINK

BEFORE YOU READ THE FOLLOWING WORK, THAT IS AVAILABLE SOLELY FOR PRIVATE STUDY, SCHOLARSHIP OR RESEARCH PURSUANT TO 17 U.S.C. SECTION 107 AND 108. IN THE EVENT THAT THE LIBRARY DETERMINES THAT UNLAWFUL COPYING OF THIS WORK HAS OCCURRED, THE LIBRARY HAS THE RIGHT TO BLOCK THE I.P. ADDRESS AT WHICH THE UNLAWFUL COPYING APPEARED TO HAVE OCCURRED. THANK YOU FOR RESPECTING THE RIGHTS OF COPYRIGHT OWNERS.
In July 1884 the first German Theosophical Society was established under the presidency of Wilhelm Hubbe-Schleiden (1846-1916) at Elberfeld

, where

Blavatsky

and her chief collaborator,

Henry Steel Olcott

, were staying with their theosophical friends,

the Gebhards

.

At this time Hubbe-Schleiden was employed as a senior civil servant at the Colonial Office in Hamburg. He had travelled widely, once managing an estate in West Africa and was a prominent figure in the political lobby for an expanded German overseas empire. Olcott and Hubbe-Schleiden travelled to Munich and Dresden to make contact with scattered theosophists and so lay the basis for a German organization.

It has been suggested that this hasty attempt to found a German movement sprang from Blavatsky's desire for a new centre after a scandal involving charges of charlatanism against the theosophists at Madras early in 1884. Blavatsky's methods of producing occult phenomena and messages from her masters had aroused suspicion in her entourage and led eventually to an enquiry and an unfavourable report upon her activities by

the London Society for Psychical Research

. Unfortunately for

Hubbe-Schleiden

, his presidency lapsed when the formal German organization dissolved, once the scandal became more widely publicized following the exodus of the theosophists from India in April 1885. Henceforth Blavatsky lived in London and found eager new pupils amongst the upper classes of Victorian England.

In 1886 Hubbe-Schleiden stimulated a more serious awareness of occultism in Germany through the publication or a scholarly monthly periodical, Die Sphinx, which was concerned with a discussion of spiritualism, psychical research, and paranormal phenomena from a scientific point of view. Its principal contributors were eminent psychologists, philosophers and historians.

Here Max Dessoir expounded hypnotism, while Eduard von Hartmann developed a philosophy of 'individualism', according to which the ego survived death as a discarnate entity, against a background of Kantian thought, Christian theology, and spiritualist speculations. Carl du Prel, the psychical researcher, and his colleague Lazar von Hellenbach, who had held seances with the famous American medium Henry Slade in Vienna, both contributed essays in a similar vein. Another important member of the Sphinx circle was Karl Kiesewetter, whose studies in the history of the post-Renaissance esoteric tradition brought knowledge of the scholar magicians, the early modern alchemists and contemporary occultism to a wider audience.

While not itself theosophical, Hubbe-Schleiden's periodical was a powerful element in the German occult revival until it ceased publication in 1895

.

Besides this scientific current of occultism, there arose in the 1890s a broader German theosophical movement, which derived mainly from the popularizing efforts of

Franz Hartmann

(1838-1912). Hartmann had been born in Donauworth and brought up in Kempten, where his father held office as a court doctor. After military service with a Bavarian artillery regiment in 1859, Hartmann began his medical studies at Munich University. While on vacation in France during 1865, he took a post as ship's doctor on a vessel bound for the United States, where he spent the next eighteen years of his life. After completing his training at St Louis he opened an eye clinic and practised there until 1870. He then travelled round Mexico, settled briefly at New Orleans before continuing to Texas in 1873, and in 1878 went to Georgetown in Colorado, where he became coroner in 1882. Besides his medical practice he claimed to have a speculative interest in gold- and silver-mining. By the beginning of the 1870s he had also become interested in American spiritualism, attending the seances of the movement's leading figures such as Mrs Rice Holmes and Kate Wentworth, while immersing himself in the writings of Judge Edmonds and Andrew Jackson Davis. However, following his discovery of Isis Unveiled, theosophy replaced spiritualism as his principal diversion. He resolved to visit the theosophists at Madras, travelling there by way of California, Japan and South-East Asia in late 1883. While Blavatsky and Olcott visited Europe in early 1884, Hartmann was appointed acting president of the Society during their absence. He remained at the Society headquarters until the theosophists finally left India in April 1885.

Hartmann's works were firstly devoted to Rosicrucian initiates, Paracelsus,

Jakob Boehme

and other topics in the Western esoteric tradition, and were published in America and England between 1884 and 1891. However, once he had established himself as a director of a Lebensreform sanatorium at Hallein near Salzburg upon his return to Europe in 1885, Hartmann began to disseminate the new wisdom of the East to his own countrymen. In 1889 he founded, together with Alfredo Pioda and

Countess Constance Wachtmeister

, the close friend of Blavatsky, a theosophical lay-monastery at Ascona, a place noted for its many anarchist experiments. From 1892 translations of Indian sacred texts and Blavatsky's writings were printed in his periodical, Lotusbluthen [Lotus Blossoms] (1892-1900), which was the first German publication to sport the theosophical swastika upon its cover. In the second half of this decade the first peak in German theosophical publishing occurred.

Wilhelm Friedrich of Leipzig, the publishers of Hartmann's magazine, issued a twelve-volume book series, Bibliothek esoterischer Schriften [Library of Esoteric Writings] (1898-1900), while Hugo Goring, a theosophist in Weimar, edited a thirty-volume book series, Theosophische Schriften [Theosophical Writings] (1894-96). Both series consisted of German translations from Blavatsky's successors in England, Annie Besant and Charles Leadbeater, together with original studies by Hartmann and Hubbe-Schleiden.

The chief concern of these small books lay with abstruse cosmology, karma, spiritualism and the actuality of the hidden mahatmas. In addition to this output must be mentioned Hartmann's translations of the

Bhagavad Gita

, the

Tao-Te-King

and the Tattwa Bodha, together with his own monographs on Buddhism, Christian mysticism and Paracelsus…

If the German occult subculture was well developed before the First World War, Vienna could also look back on a ripe tradition of occult interest. The story of this tradition is closely linked with

Friedrich Eckstein

(1861-1939). The personal secretary of the composer Anton Bruckner, this brilliant polymath cultivated a wide circle of acquaintance amongst the leading thinkers, writers and musicians of Vienna. His penchant for occultism first became evident as a member of a Lebensreform group who had practised vegetarianism and discussed the doctrines of Pythagoras and the Neo-Platonists in Vienna at the end of the 1870s. His esoteric interests later extended to German and Spanish mysticism, the legends surrounding the Templars, and the Freemasons, Wagnerian mythology, and oriental religions. In 1880 he befriended the Viennese mathematician Oskar Simony, who was impressed by the metaphysical theories of Professor Friedrich Zollner of Leipzig. Zollner had hypothesized that spiritualistic phenomena confirmed the existence of a fourth dimension. Eckstein and Simony were also associated with the Austrian psychical researcher, Lazar von Hellenbach, who performed scientific experiments with mediums in a state of trance and contributed to Die Sphinx. Following his cordial meeting with Blavatsky in 1886, Eckstein gathered a group of theosophists in Vienna. During the late 1880s both Franz Hartmann and the young Rudolf Steiner were habitues of this circle. Eckstein was also acquainted with the mystical group around the illiterate Christian pietist, Alois Mailander (1844-1905), who was lionized at Kempten and later at Darmstadt by many theosophists, including Hartmann and

Hubbe-Schleiden

. Eckstein corresponded with Gustav Meyrink, founder of the Blue Star theosophical lodge at Prague in 1891, who later achieved renown as an occult novelist before the First World War. In 1887 a Vienna Theosophical Society was founded with Eckstein as president and Count Karl zu Leiningen-Billigheim as secretary.

-- The Occult Roots of Nazism: Secret Aryan Cults and Their Influence on Nazi Ideology: The Arisophists of Austria and Germany, 1890-1935, by Nicholas Goodrick-Clarke
An easy Wikipedia search showed that many leading occultists and theosophists made pilgrimages to [Alois] Mailander and his Circle of Pansophists, known as the "Association of Promise" which he later opened in Dreieichenhain near Frankfurt.

Among the most well known members are

Gustav Meyrink

, Franz Hartmann,

Wilhelm Hübbe-Schleiden

,

Franz Gustav Gebhard

, and Karl Weinfurter. Many powerful influences came from [Alois] Mailander. Could this be the source for the occult revival?

Even

Madame Helena Blavatsky

once said of Mailander 'that there was only one initiate in Germany and that he lived in Kempten, but that he did not belong to her school.' According to Willy Schroedter, however, Madame Blavatsky did in fact belong to Mailander's school.

Steiner

actually stated it was Blavatsky who broke away from the Rosicrucian Master she was associated with.…

The prominent Theosophist and occultist Wilhelm Hubbe-Schleiden was another individual acquainted with both Steiner and Mailander. Hubbe-Schleiden was the president of the German branch of the Theosophical Society of which Steiner was to become General Secretary, and in 1902 handed over the Presidency of the branch to Steiner. Hubbe-Schleiden later fell out with the German Pansophists, one reason being because he would not do the work prescribed to him by "Brother John."

-- Uncovering the Secret of "THE M": The Adept Behind the Western Tradition, by Richard Cloud
The Theosophical Society had established itself in Germany in 1884. The branch was founded in the "Occult Room" of the house in Eberfeld belonging to the husband of Marie Gebhard [Gustav Gebhard], a friend of H. P. Blavatsky and a former pupil of the french magician Eliphas Levi. The president was Dr. Wilhelm Hubbe-Schleiden, who had held diplomatic and civil service posts. After lengthy journeys in Equatorial Africa he had produced a series of works on foreign policy and the need for German colonial expansion; now he turned his energies to editing a Theosophical magazine. The next year saw the return to Europe (with the ailing Madame Blavatsky) of Franz Hartmann, a Theosophist of unsavory reputation. Hartmann had been born in 1838, served as a volunteer in the Bavarian artillery, then emigrated on impulse to America, where he qualified medically and took out American citizenship. Until 1883 he remained in the United States, becoming a coroner in Georgetown, Colorado, and a Spiritualist in New Orleans, where one of his patients developed mediumistic gifts which Hartmann was later to claim she had passed on to him. That year he sailed for India and joined the Theosophical Society at Adyar, where he was left alone to face the investigator of the Society for Psychical Research. His return to Europe was at first intended to be temporary, but on what was intended as a brief visit home he met Dr. Karl Kellner, the discoverer of a manufacturing process for cellulose. Hartmann adapted Kellner's idea to compound a drug to be inhaled against tuberculosis; and he established himself as director of an Inhalation Center in Hallein, near Salzburg. His prolific writing won his brand of Theosophy a substantial public, and he too began to publish a periodical.

By the turn of the century, most of the elements of the Occult Underground which were known outside Germany had secured some sort of foothold inside the country.

-- The Occult Establishment, by James Webb
German colonial-political writer and theosophist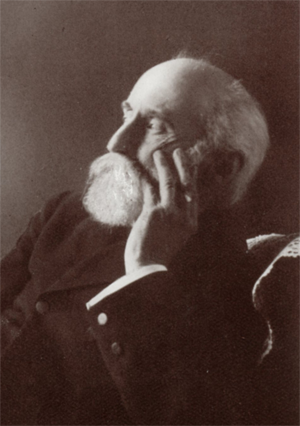 Wilhelm Hübbe-Schleiden
Wilhelm Hübbe-Schleiden (born October 20, 1846 in Hamburg , † May 17, 1916 in Göttingen ) was a German colonial-political writer and theosophist .
Life
Hübbe-Schleiden was born on 20 October 1846 in Hamburg as the youngest son of the civil servant Wilhelm Hübbe and his wife Wilhelmine Maria Sophie Eleonore Schleiden. At the age of nine his mother died. He attended a Hamburg high school.
Hübbe-Schleiden studied economics and law . In 1869 he received his doctorate in Leipzig to the doctor of both rights . He was then admitted to the bar in Hamburg as a lawyer . With the approval of the Hamburg Senate, he led the double name Hübbe-Schleiden. During the Franco-German War he was Attaché at the German Consulate General in London .
Hübbe Schleiden undertook extensive travels through Western Europe and lived between 1875 and 1877 in Gabon , where he founded the trading house Bolton & Schleiden with Augustus S. Bolton. In 1877 he was charged in Gabon for involvement in a double murder and sentenced. He was able to contest the verdict but successfully and then returned to Germany.
He then worked as a tax secretary in Hamburg and acted as a champion for the German colonial aspirations in Africa and Asia, where he supported Friedrich Fabri and himself gained a certain notoriety. For this he also wrote several books, including Overseas Politics and Ethiopia .
In 1883 he learned about his acquaintance with the manufacturer family Gebhard in Elberfeld know the teachings of the represented by Helena Petrovna Blavatsky Theosophy, with whom he dealt from now on to the end of his life. On July 27, 1884, the theosophical partnership Germania was founded in Elberfeld in the house of the Gebhard family, to whose president Hübbe-Schleiden was elected. On this occasion, he met Henry Steel Olcott , who admitted him to the Theosophical Society a few hours before his election. Hübbe-Schleiden stayed for half a year as a guest of the Gebhard family in Elberfeld to build up the organization of the law firm. A few weeks after its founding, Blavatsky, the founder of the Theosophical Society , was invited by the Gebhards to Elberfeld for a rest. For a few weeks now Elberfeld was the headquarters of the Theosophical Society. The announcement of the Coulomb Affair in September 1884 and the Hodgson Report in December 1885 severely discredited Madame Blavatsky and Theosophy. Hübbe-Schleiden, like other prominent members, resigned from the law firm in order not to compromise himself in the scientific world, but remained a member in distant India. Left by its most respected members, the law firm was dissolved on 31 December 1886 again.
Since January 1886 Hübbe-Schleiden acted as editor of the himself since the autumn of 1884 planned and founded monthly Sphinx , whose appearance he could save by leaving. She devoted herself mainly metaphysical topics, but also had references to theosophy. Thus, Hübbe-Schleiden was able to keep alive interest in the Theosophy in Germany, which had been damaged in its reputation. Especially from the readership of this magazine, he was able to found in 1892 in Berlin, the Theosophical Association . This followed on 3 November 1893 the Esoteric Circle . These two organizations were united on June 29, 1894 in the presence of Henry Steel Olcott to the German Theosophical Society (DTG).
At the end of 1894, Hübbe-Schleiden traveled to India to learn about the spiritual power of yoga through her own experience. In 1896 he returned without any tangible result and continued to occupy himself with Theosophy despite this failure. The impressions of his journey he published in his work India and the Indians and in several travel letters from India in the magazine Sphinx .
During these years numerous theosophical groups were founded all over Germany, all with different goals, but each group relied on being in possession of the "true" and "right" theosophy. Hübbe Schleiden himself took part in a Theosophical Congress on August 25, 1901 to unite these different groups in Germany. However, no agreement could be reached. Thereupon the members of the DTG, among them Hübbe-Schleiden, who had protested against the foundation for a long time, founded on 19 October 1902, in the presence of Annie Besant , a separate German section of the Theosophical Society (DSdTG). This was now directly subordinated to the headquarters in Adyar. On Count von Brockdorff's proposal, Rudolf Steiner was elected Secretary General.
The inherent gap between Annie Besant and Steiner's conception of Christ increasingly entered the consciousness of society, and the differences finally seemed to become unbridgeable. Following a request from Annie Besant, Hübbe-Schleiden had since 1912 introduced the Order of the Star of the East in Germany, founded by Besant in India, which proclaimed the Hindu boy Jiddu Krishnamurti a world teacher. Thus he tightened the contrast not insignificant. When the board of the German section demanded the resignation of Annie Besant at the turn of the year 1912/13, the entire German section of Annie Besant, who knew how much the German theosophists were behind Rudolf Steiner, was abruptly expelled on 7 March 1913. As a precaution, Steiner had already founded an Anthroposophical Society in Cologne at the turn of the year 1912/13, which was now able to start work.
Annie Besant authorized Hübbe-Schleiden, whose loyalty she had previously assured, through a new foundation deed for the reestablishment of the German section. This now reduced to about a tenth of society was no longer going strong. After Hübbe-Schleiden initially acted provisionally as Secretary General of the new German section, Johannes Ludovicus Mathieu Lauweriks was elected in May 1913 as a full Secretary General, but Hübbe Schleiden remained the main figurehead of the small Adyartreuen group. Internal quarrels led to a steady loss of members, which was reinforced by the outbreak of the First World War . With Hübbe-Schleidens death on 17 May 1916 the DSdTG disintegrated.
On July 6, 1912, Hübbe-Schleiden applied for membership of the Rosicrucian Order " Order of the Temple of the Rosy Cross ". Whether he actually became a member is not known.
In addition,
he was a member of the Munich local group of the Pan-German Association.
[2]
Works
• Sphinx. (Monthly, as editor between 1886 and 1896)
• The existence as pleasure, suffering and love . Brunswick 1891
• The search of the master. Conversation of a church Christian and a mystic . Rohm, Lorch 1916
• German colonization . Hamburg 1881
• Ethiopia. Hamburg 1879
• Colonization Policy and Colonization Technique . Hamburg 1882
• Motives for an overseas policy of Germany . Hamburg 1881
• Overseas Politics, 2 volumes . Hamburg 1881-1883
• World economy and the driving force . Hamburg 1882
• Indian Diary 1894/1896. With notes and an introduction edited by Norbert Klatt. Klatt, Göttingen 2009, ISBN 978-3-928312-25-7 . Online: Indian Diary 1894/1896
Literature
• Emmi von Gumppenberg: Open Letter to Dr. Ing. Hübbe-Schleiden in response to his "Message of Peace" . Altmann, Leipzig 1913.
• Norbert Klatt: The estate of Wilhelm Hübbe-Schleiden in the Niedersächsische Staats- und Universitätsbibliothek Göttingen . Klatt, Göttingen 1996, ISBN 3-928312-04-9 .
• Norbert Klatt: Theosophy and Anthroposophy, new aspects of her story from the estate of Wilhelm Hübbe-Schleiden (1846-1916) with a selection of 81 letters . Klatt, Göttingen 1993, ISBN 3-928312-02-2 .
• Thekla von Speer: Dr. Hübbe-Schleiden's "Memorandum", considered impartially . Philosophical Theosophical Publishing House, Berlin 1913.
• Carl Unger : Against literary buccaneerism! A clearance of Mr. Hübbe-Schleiden . Philosophical Theosophical Publishing House, Berlin 1913.
Web links
• Literature by and about Wilhelm Hübbe-Schleiden in the catalog of the German National Library
• Wilhelm Hübbe-Schleiden , detailed biography of the anthroposophical research center Kulturimpuls, biographies documentation (in the quick search "Hübbe" enter)
• Short biography in the German colonial lexicon
• Hübbe-Schleiden and the Theosophical Society
• Hübbe-Schleiden , bibliographic records in the database Lebensreform
Single proofs
1. Corinna Treitel: A Science for the Soul: Occultism and the Genesis of the Modern German , Johns Hopkins University Press, Baltimore MD 2004, p. 86f
2. Michael Peters: " All German Association (ADV), 1891-1939 ", in: Historical Dictionary of Bavaria.
*************************
Wilhelm Hübbe-Schleiden
by Theosophy Wiki
Accessed: 11/20/19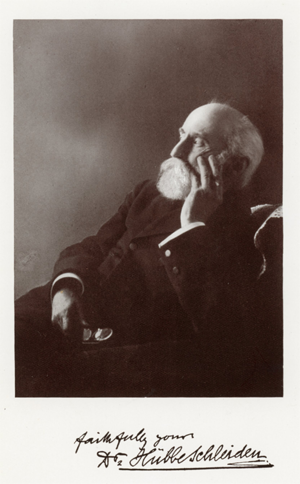 Wilhelm Hübbe-Schleiden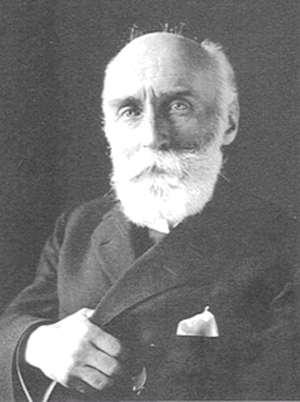 Wilhelm Hübbe-Schleiden
Dr. Wilhelm Hübbe-Schleiden (October 20, 1846 - Göttingen, May 17, 1916) was a German scholar greatly interested in geographical exploration and in German colonial politics. In 1884 he became the president of the Germania Theosophical Society and was the founder and editor of the Theosophical periodical The Sphinx. He was also a member of the Society for Psychical Research.
Early life, education, and professional career
Wilhelm Hübbe was born in Hamburg on October 20, 1846. He later appended the name "Schleiden" in honor of his maternal uncle Matthew Schleiden, a botanist from Münich. Wilhelm was the youngest of five sons of Dr. Hübbe, who was prominent in the legal world. His grandfather was an eloquent and broad-minded preacher. "Willi" thrived in his family life and at the local Gymnasium, then spent time at universities of Göttingen, Heidelberg, Münich, and Leipzig studying jurisprudence and political economy to take a Doctor of Laws degree.[1]
After a brief term of practice as an Attorney in his native town he, however, accepted the offer of a post in connexion with the German Consulate General in London [as attaché during 1870-71], subsequently entering one of the great London Banking Houses, in order to acquire a thorough knowledge of business routine...

After a short period spent in Spain, he returned to England, embarking thence with a British friend on an expedition to the West Coast of Africa, where by their mutual efforts a business undertaking was founded at Gaboon.[2]
Business activities did not interest the young man as much as the theory of colonial administration, so he returned to Hamburg to write in support of German colonization. "So far-seeing was this pioneer of a new movement that his books Ethiopia (written in 1878), and Oversea Politics (1880), still [in 1911] command respectful attention, and are indeed deemed classics in this particular branch of German literature."[3]
Theosophical involvement
Dr. Hübbe-Schleiden was greatly interested in Occultism. In the summer of 1884 he received from his friend Herr von Hoffmann the newly translated German edition of Esoteric Buddhism. Hübbe-Schleiden read the volume all night and soon afterward contacted Colonel Olcott.
Ascertaining from that gentleman that Madame Blavatsky was then in Germany at Elberfeld with Frau Gebhard, one of her earliest German adherents, he, with characteristic promptitude, set out for that town in search of the Founder of the Movement.

It was here, then, that on the 27th of July, 1884, the first German Branch of the Theosophical Society, styled "Theosophische Societät Germania" was founded in the presence of H. P. Blavatsky, Mr. A. P. Sinnett, and other members then in Germany, having for its President Dr. Hübbe-Schleiden, and for its Acting Secretary Herr Franz Gebhard... Among the names of those who then joined the Society may be mentioned such well-known men as Dr. Carl du Prel, the artist, Gabriel Max, Herr von Hoffman (before mentioned), Herr Direktor Sellin, as well as that gentleman's brother, and Herr Bernhard Hubo.[4]
His Theosophical activities took primarily a literary form, establishing a theosophical magazine called The Sphinx in the year 1886 in Münich.[5] It was published regularly for about ten years.
Dr. Hübbe-Schleiden, like William Quan Judge, received two unusual letters from the Mahatmas Koot Hoomi and Morya, which were called "certificates." This occurred in a railway carriage during a "propaganda" tour with Col. Olcott.[6] Each document stated clearly that The Secret Doctrine was a joint production of the Mahatmas with Helena Petrovna Blavatsky. He found them, evidently precipitated, in his copy of Richard Hodgson's S. P. R. Report. Geoffrey A. Barborka in his extensive analysis of the unusual style of handwriting of the letters, stated: "The point is here made that a precipitated message may be produced by one who knows how to do so in any desired style of writing![7]
Hübbe-Schleiden was instructed not to publish the letters, but he showed them to Judge on July 21, 1892. Mr. Judge received permission to print his copies two years after Blavatsky's death, and he did so in The Path, in 1893.[8]
Dr. Hübbe-Schleiden was mentioned in Mahatma Letter No. 132 and Mahatma Letter No. 139, in which Helena Petrovna Blavatsky corrected a misunderstanding of A. P. Sinnett about what she had said to the doctor concerning Chains and Rounds.
Later days and death
After a trip to India around 1896-1898, he returned to Europe and, as reported in The Theosophist,
[He] may be said to have devoted himself even more exclusively than before to the study of Esoteric Philosophy, making, indeed, his life-work an elaborate treatise on Reincarnation, bringing, moreover, this much argued and, in some quarters, fiercely combated question into line with the theories held by present-day European Science, in so impartial, and yet so convincing a manner that his labors may be regarded as constituting as great a gain to orthodox scientific literature, as they most assuredly are for his fellow Theosophists.[9]
Dr. Hübbe-Schleiden died in Göttingen, Germany on May 17, 1916.
Writings

Writings on political topics
Dr. Hübbe-Schleiden wrote several books:
• Ethiopien Studien Uber West-Afrika (1879).
• Uberseeische Politik 1881-1883 (1883).
• Das Dasein ALS Lust, Leid Und Liebe (1891).
• Indien Und Die Indier: Kulturell, Wirthschaftlich Und Politisch Betrachtet (1898). This work, India and the Indians, set out all the author had experienced in his 1896 travels in India. Annie Besant wrote that it "bears the imprint of a master-mind in all matters appertaining to the problem of Colonial Policy."[10]
• Englands Ende In Der Schlacht Bei Dorking.
Writings on Theosophical topics
In addition to his work as the founder and editor of the German-language Theosophical periodical The Sphinx, Hübbe-Schleiden wrote in English. The Union Index of Theosophical Periodicals lists 31 articles by or about Hübbe-Schleiden.
Additional resources
• "Hubbe-Schleiden, Wilhelm" in Theosopedia.
• Wilhelm Hübbe-Schleiden in Wikipedia.
• Wilhelm Hübbe-Schleiden in AnthroWiki, written in German.
Archival materials
Dr. Hübbe-Schleiden's papers and books were deposited at the Library of Göttingen University.
Articles
• Dr. Hubbe Schleiden on a Letter from the Mahatma K.H. published by Blavatsky Study Center
• Two Letters from H.P. Blavatsky to Dr. Wilhelm Hübbe-Schleiden published by Blavatsky Study Center
• Letter from Master K.H. at KatinkaHesselink.net
Notes
1. Helena Petrovna Blavatsky, The Secret Doctrine vol. I, (Wheaton, IL: Theosophical Publishing House, 1993), [12].
2. M. G., "Theosophical Worthies: Wilhelm Hübbe-Schleiden," The Theosophist 32.7 (April, 1911), 115-119.
3. M. G., "Theosophical Worthies: Wilhelm Hübbe-Schleiden," The Theosophist 32.7 (April, 1911), 115-119.
4. M. G., "Theosophical Worthies: Wilhelm Hübbe-Schleiden," The Theosophist 32.7 (April, 1911), 115-119.
5. Geoffrey Barborka, The Mahatmas and Their Letters (Adyar, Madras, India: Theosophical Publishing House, 1973), 299.
6. M. G., "Theosophical Worthies: Wilhelm Hübbe-Schleiden," The Theosophist 32.7 (April, 1911), 115-119.
7. Geoffrey Barborka, The Mahatmas and Their Letters (Adyar, Madras, India: Theosophical Publishing House, 1973), 302.
8. The documents were published in The Path, vol. VIII, April, 1893.
9. M. G., "Theosophical Worthies: Wilhelm Hübbe-Schleiden," The Theosophist 32.7 (April, 1911), 115-119.
10. M. G., "Theosophical Worthies: Wilhelm Hübbe-Schleiden," The Theosophist 32.7 (April, 1911), 115-119.