K. P. S. [Kumar Padma Sivasankara] Menon
by Wikipedia
Accessed: 11/26/19
NOTICE: THIS WORK MAY BE PROTECTED BY COPYRIGHT
YOU ARE REQUIRED TO READ

THE COPYRIGHT NOTICE AT THIS LINK

BEFORE YOU READ THE FOLLOWING WORK, THAT IS AVAILABLE SOLELY FOR PRIVATE STUDY, SCHOLARSHIP OR RESEARCH PURSUANT TO 17 U.S.C. SECTION 107 AND 108. IN THE EVENT THAT THE LIBRARY DETERMINES THAT UNLAWFUL COPYING OF THIS WORK HAS OCCURRED, THE LIBRARY HAS THE RIGHT TO BLOCK THE I.P. ADDRESS AT WHICH THE UNLAWFUL COPYING APPEARED TO HAVE OCCURRED. THANK YOU FOR RESPECTING THE RIGHTS OF COPYRIGHT OWNERS.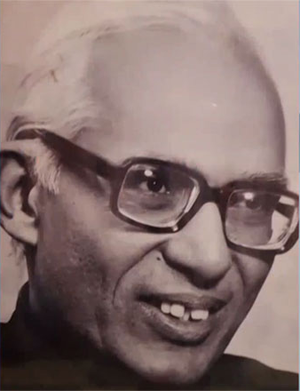 Kumar
Padma Sivasankara
Menon
CIE
Foreign Secretary
In office: 1948–1952
Monarch: George VI
Preceded by: Sir Hugh Weightman
Succeeded by: R. K. Nehru
Preceded by: Sir Olaf Caroe
TIBETAN REFUGEES

Sir. – Recent devastating events in Tibet caused over 15,000 Tibetans to cross the perilous Himalayas into India. It may be a long time before these unfortunate people can safely return to their overrun country. Our own consciences should allow us neither to neglect nor forget them.

The Indian Government has manfully coped with this addition to its own problems at home. In this country we are bound in honour to help relieve needs of the Tibetan refugees, because from 1905 to 1947 there was a special relationship between Tibet and the United Kingdom – a relationship handed on to the new India.

On balance we think it wisest to concentrate chiefly on collecting money which can be used for the benefit of the refugees, not least in the purchase of necessary antibiotics and other medicaments. The Tibet Society has opened a Tibet Relief Fund for which we now appeal in the hope of a generous response. Donations should be sent to the address below or direct to the National Bank Ltd. (Belgravia Branch), 21 Grosvenor Gardens, S.W.I.

Yours faithfully,

...

[Indian Foreign Secretary Sir] Olaf Caroe

... The Tibet Relief Fund, 58 Eccleston Square, S.W. I., Letter to the Times, July 31, 1959, p.7.

-- Tibet Society, by tibetsociety.com
Preceded by: Lt-Gen Thomas Jacomb Hutton
Personal details
Born: Kumara Padma Sivasankara Menon, 18 October 1898, Travancore, British India
Died: 22 November 1982 (aged 84), Ottapalam, Kerala, India
Spouse(s) Saraswathi Amma
Occupation: Diplomat
Kumara Padma Sivasankara Menon Sr. CIE ICS (18 October 1898 – 22 November 1982), usually known as K. P. S. Menon, was a diplomat and diarist, a career member of the Indian Civil Service. He was appointed independent India's first Foreign Secretary, serving from 1948 to 1952.
He was Dewan (Prime Minister) of Bharatpur State, Ambassador of India to the Soviet Union from 1952 to 1961, and finally Ambassador to the People's Republic of China. In 1948, preceding events of the Korean War, the United Nations appointed him the Chairman of the UN Commission on Korea (UNCOK).[1]
Menon's overland trip from Delhi to Chungking across the Himalayas, the Karakorams and the Pamirs during the Second World War was recorded in his book Delhi-Chungking: A Travel Diary (1947).[2] He was a signatory on behalf of India at the formation of the United Nations. He was a member of the Royal Central Asian Society.[3]
Early life
K. P. S. Menon was born in Travancore, British India, in 1898 in a distinguished aristocratic family. His father Kumara Menon was a lawyer from Ottapalam. His mother Janaki Amma came from Vellayani near Thiruvananthapuram in Travancore, a niece of Kesava Pillai of Kandamath and cousin of Neyyattinkara N. K. Padmanabha Pillai. Upon her marriage to Kumara Menon,in a previously unprecedented manner (see Matrilineality in Kerala society), she moved to Kottayam to set up house with Kumara Menon who himself had moved away from his family in Ottapalam.[4] The children were also given titles from their father's side and not from the mother's side. He attended Madras Christian College and then Christ Church, University of Oxford,[5] where he was a contemporary of the future Prime Minister Anthony Eden and served as co-officers of the Asiatic Society. He served as the president of the Oxford Majlis Asian Society.[6][page needed] He was admitted to the Middle Temple on 30 November 1918,[7] but withdrew without being Called to the Bar on 15 March 1928.
Public service career
In 1922, Menon secured the first rank in the combined Civil Services Examination and joined the ICS.[8] He served as Sub-Collector of Tirupattur, Vellore District, then as District Magistrate in Trichy, Agent of the Government of India in the North West Frontier Province and Ceylon, then as Resident General of India in Hyderabad State. In 1934, he was sent as Crown Representative to investigate the state of Indians in Zanzibar, Kenya and Uganda. As Dewan of Bharatpur State, he was appointed a Companion of the Order of the Indian Empire in the New Year Honours of 1943.[9] After independence, he was India's first Foreign Secretary from 1948 to 1952, then Ambassador of India to the Soviet Union, Hungary and Poland from 1952 to 1961 and Ambassador to China.[10] [11]
Menon married Saraswathi Amma, the daughter of C. Sankaran Nair.[12] His son, who bore the same name as him, served as envoy to China and his maternal grandson Shivshankar Menon was the Foreign Secretary and later the National Security Advisor.[13][10]
Menon was awarded the Padma Bhushan in 1958[14] and the Lenin Peace Prize.[5]
The International Lenin Peace Prize (Russian: международная Ленинская премия мира, mezhdunarodnaya Leninskaya premiya mira) was a Soviet Union award named in honor of Vladimir Lenin. It was awarded by a panel appointed by the Soviet government, to notable individuals whom the panel indicated had "strengthened peace among comrades". It was founded as the International Stalin Prize for Strengthening Peace Among Peoples, but was renamed the International Lenin Prize for Strengthening Peace Among Peoples (Russian: Международная Ленинская премия «За укрепление мира между народами», Mezhdunarodnaya Leninskaya premiya «za ukrepleniye mira mezhdu narodami») as a result of de-Stalinization. Unlike the Nobel Prize, the Lenin Peace Prize was usually awarded to several people a year rather than to just one individual.

The prize was mainly awarded to prominent Communists and supporters of the Soviet Union who were not Soviet citizens. Notable recipients include: W. E. B. Du Bois, Fidel Castro, Salvador Allende, Mikis Theodorakis, Seán MacBride, Angela Davis, Pablo Picasso, Oscar Niemeyer, Faiz Ahmad Faiz, Abdul Sattar Edhi and Nelson Mandela.

-- Lenin Peace Prize, by Wikipedia
Works
Menon's published writings include:[15]
• Many Worlds: An Autobiography
• Many Worlds Revisited - updated autobiography
• Delhi-Chungking: A Travel Diary (1947)
• Russian Panorama
• The Friendship of Great Peoples (1962)
• The Flying Troika (1963)
• The Resurgence of India: Reformation Or Revolution? Sardar Vallabhbhai Patel Memorial Lectures (1963)
• India & the Cold War (1966)
• Journey Round the World (1966)
• Biography of Sir Chettur Sankaran Nair
• Lenin through Indian Eyes (1970)
• Russia Revisited (1971)
• The Lamp and the Lampstand
• Twilight in China (1972)
• The Indo-Soviet Treaty: Setting & Sequel (1972)
• A Diplomat Speaks (1974)
• Yesterday and Today (1975) - a collection of articles, illustrated by Abu Abraham
• Changing Patterns of Diplomacy- Dr. Saiyidain Memorial Lectures (1977)
• Memories and Musings (1979)
• One Thousand Full Moons (Published posthumously in 1987)
References
1.
http://www.unmultimedia.org/s/photo/det ... 87646.html
2. Menon, K. P. S. Delhi Chungking.
3. Menon, K. P. S. Many Worlds.
4. K. P. S. Menon in K.P.S. Menon, Sr (1979). Memories and Musings. p. 310.
5. "K. P. S. Menon". Mahatma Gandhi University. Archived from the original on 2 November 2011.
6. Menon in Many World Revisited, Bhavan, Bombay,1981
7. Sturgess, H. A. C. (1949). Register of Admissions to the Honourable Society of the Middle Temple(PDF). 3. Butterworth. p. 830.
8. "No. 32763". The London Gazette. 3 November 1922. p. 7802.
9. "No. 35841". The London Gazette. 29 December 1942. p. 7.
10. "Menon is next NSA". The Hindu. 21 January 2010. Retrieved 29 November 2011.
11. See Introduction in Patel Memorial Lectures, Publications Division Government of India March 1963
12. "Succession of diplomats from Palat family". The Hindu. 1 September 2006. Retrieved 30 November 2011.
13. "S S Menon, who served in Israel, China and Pak, is new Foreign Secy". Indian Express. 1 September 2006. Retrieved 30 November 2011.
14. "Padma Awards" (PDF). Ministry of Home Affairs, Government of India. 2015. Archived from the original (PDF) on 15 November 2014. Retrieved 21 July 2015.
15. Front Cover of Title Page, Memories and Musings, last work written. See K. P. S. Menon,Memories and Musings, Allied Publishers, New Delhi 1979