Voice of America
by Wikipedia
Accessed: 11/30/19
NOTICE: THIS WORK MAY BE PROTECTED BY COPYRIGHT
YOU ARE REQUIRED TO READ

THE COPYRIGHT NOTICE AT THIS LINK

BEFORE YOU READ THE FOLLOWING WORK, THAT IS AVAILABLE SOLELY FOR PRIVATE STUDY, SCHOLARSHIP OR RESEARCH PURSUANT TO 17 U.S.C. SECTION 107 AND 108. IN THE EVENT THAT THE LIBRARY DETERMINES THAT UNLAWFUL COPYING OF THIS WORK HAS OCCURRED, THE LIBRARY HAS THE RIGHT TO BLOCK THE I.P. ADDRESS AT WHICH THE UNLAWFUL COPYING APPEARED TO HAVE OCCURRED. THANK YOU FOR RESPECTING THE RIGHTS OF COPYRIGHT OWNERS.
Declassified in Part -- Sanitized Copy Approved for ReleaseCENTRAL INTELLIGENCE AGENCY

INFORMATION REPORT

COUNTRY: Czechoslovakia

SUBJECT: Voice of America

DATE DISTR.: 16 Apr. 1952

NO. OF PAGES: 2

NO. OF ENCLS.: LISTED BELOW

SUPPLEMENT TO REPORT NO.

1. Voice of America broadcasts are jammed so badly that many of the programs cannot be received; transmission on the 251 m band (medium ways) is jammed constantly. Because of this jamming [DELETE] unable to listen to either "American Calling Czechoslovakia" or "Report from America." It should be remembered that most Czechs do not have modern radio sets and therefore cannot receive shortwave transmissions during the day, or until about 2000 hours.

2. [DELETE] news items were well chosen and the presentation of the news by the announcers and newscasters was quite good. [DELETE] however, [DELETE] more attention should be devoted to the accuracy of the individual news items, particularly those originating in, or pertaining to, Czechoslovakia. [DELETE] such items arouse the greatest response among the Czechs.

3. [DELETE] the US presidential campaigns and elections will be of great interest in Czechoslovakia. The viewpoints and platforms of the various candidates regarding the USSR and, indirectly the CSR, should be emphasized.

4. Voice of America should give the greatest possible attention to the current purges in the CSR and within the Communist Party; this theme will be current and effective for some time to come. Since a large number of Czechs are affected by these purges, either directly or indirectly, a firm basis of confidence and a following of devoted listeners can be developed. Emphasis on purges will greatly damage the Communist Party within the CSR. VOA should be sure to give the background of each person purged, including the position he held. This should apply to individuals in minor positions as well as those in the more important ones. The facts leading up to the purge should be clearly stated. For example, a serious mistake in this connection would be to say of Bedrich Geminder, that he was "former party secretary general". Information on the background, job, etc. must be accurate. Anything but facts would destroy the confidence of the listeners who are dependent almost entirely on foreign news sources concerning purges within their own country.

5. To capture and hold the interest of the younger generation in Czechoslovakia, [DELETE] that the following points might well be covered by VOA:

(a) opportunities for American youth just out of school, such as complete freedom to study any subject or profession, and free choice of profession or vocation;

(b) comparative differences between wages and prices (cost of living) in the USA and the CSR. This subject has almost unlimited possibilities for expansion which have been unexploited;

(c) freedom of opinions and expression of ideas;

(d) freedom of movement and travel.

-end-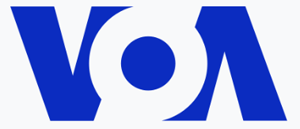 Voice of America
Type International public broadcaster
Country United States
Founded February 1, 1942; 77 years ago
Headquarters Wilbur J. Cohen Federal Building
Washington, D.C.
Official website
voanews.com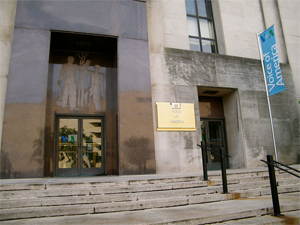 Voice of America headquarters in Washington, D.C.
Voice of America (VOA) is a U.S.[1] multimedia agency which serves as the United States non-government institution for non-military, external broadcasting. It is the largest U.S. international broadcaster. VOA produces digital, TV, and radio content in more than 40 languages which it distributes to affiliate stations around the globe. It is primarily viewed by foreign audiences, so VOA programming has an influence on public opinion abroad regarding the United States and its people.[2]
VOA was established in 1942,[1] and the VOA charter (Public Laws 94-350 and 103-415)[3] was signed into law in 1976 by President Gerald Ford. The charter contains its mission "to broadcast accurate, balanced, and comprehensive news and information to an international audience", and it defines the legally mandated standards in the VOA journalistic code.[4]
VOA is headquartered in Washington, D.C., and overseen by the U.S. Agency for Global Media, an independent agency of the U.S. government.[5] Funds are appropriated annually by Congress under the budget for embassies and consulates.
In 2016, VOA broadcast an estimated 1,800 hours of radio and TV programming each week to approximately 236.6 million people worldwide with about 1,050 employees and a taxpayer-funded annual budget of US$218.5 million.[2][4]
Some commentators consider Voice of America to be a form of propaganda.[6][7] However, VOA's Best Practices Guide states that "The accuracy, quality and credibility of the Voice of America are its most important assets, and they rest on the audiences' perception of VOA as an objective and reliable source of U.S., regional and world news and information."[8] Surveys show that 84% of VOA's audiences say they trust VOA to provide accurate and reliable information, and a similar percentage (84%) say that VOA helps them understand current events relevant to their lives.[9]
In response to the request of the United States Department of Justice that RT register as a foreign agent under the Foreign Agents Registration Act, Russia's Justice Ministry labeled Voice of America and Radio Free Europe/Radio Liberty as foreign agents in December 2017.[10][11]
Current languages
The Voice of America website had five English language broadcasts as of 2014 (worldwide, Special English, Cambodia, Zimbabwe and Tibet). Additionally, the VOA website has versions in 46 foreign languages (radio programs are marked with an asterisk; TV programs with a plus symbol):
• Afan Oromo *
• Albanian * +
• Amharic *
• Armenian +
• Azerbaijani +
• Bambara *
• Bangla * +
• Bosnian +
• Burmese * +
• Cantonese * +
• Mandarin * +
• Dari Persian * +
• Filipino *
• French * +
• Georgian *
• Haitian Creole *
• Hausa *
• Indonesian * +
• Khmer * +
• Kinyarwanda *
• Kirundi *
• Korean *
• Kurdish *
• Lao *
• Lingala *
• Macedonian +
• Ndebele *
• Pashto +
• Persian * +
• Portuguese *
• Rohingya *
• Russian +
• Sango *
• Serbian +
• Shona *
• Somali *
• Spanish * +
• Swahili *
• Thai *
• Tibetan * +
• Tigrina *
• Turkish +
• Ukrainian +
• Urdu * +
• Uzbek * +
• Vietnamese * +
• Wolof
• English * +
The number of languages varies according to the priorities of the United States government and the world situation.[12][13]
History

American private shortwave broadcasting before World War II
Before World War II, all American shortwave stations were in private hands.[14] Privately controlled shortwave networks included the National Broadcasting Company's International Network (or White Network), which broadcast in six languages,[15] the Columbia Broadcasting System's Latin American international network, which consisted of 64 stations located in 18 different countries,[16] and the Crosley Broadcasting Corporation in Cincinnati, Ohio, all of which had shortwave transmitters. Experimental programming began in the 1930s, but there were fewer than 12 transmitters in operation.[17] In 1939, the Federal Communications Commission set the following policy:
A licensee of an international broadcast station shall render only an international broadcast service which will reflect the culture of this country and which will promote international goodwill, understanding and cooperation. Any program solely intended for, and directed to an audience in the continental United States does not meet the requirements for this service.[18]
This policy was intended to enforce the State Department's Good Neighbor Policy, but some broadcasters felt that it was an attempt to direct censorship.[19]
Shortwave signals to Latin America were regarded as vital to counter Nazi propaganda around 1940.[17] Initially, the Office of Coordination of Information sent releases to each station, but this was seen as an inefficient means of transmitting news.[14] The director of Latin American relations at the Columbia Broadcasting System was Edmund A. Chester, and he supervised the development of CBS's extensive "La Cadena de las Americas" radio network to improve broadcasting to South America during the 1940s.[20]
Also included among the cultural diplomacy programming on the Columbia Broadcasting System was the musical show Viva America (1942-1949) which featured the Pan American Orchestra and the artistry of several noted musicians from both North and South America, including Alfredo Antonini, Juan Arvizu, Eva Garza, Elsa Miranda, Nestor Mesta Chaires, Miguel Sandoval, John Serry Sr., and Terig Tucci.[21][22][23] By 1945, broadcasts of the show were carried by 114 stations on CBS's "La Cadena de las Americas" network in 20 Latin American nations. These broadcasts proved to be highly successful in supporting President Franklin Roosevelt's policy of Pan-Americanism throughout South America during World War II.[24]
World War II
Even before the Japanese attack on Pearl Harbor, the U.S. government's Office of the Coordinator of Information (COI, in Washington) had already begun providing war news and commentary to the commercial American shortwave radio stations for use on a voluntary basis through its Foreign Information Service (FIS, in New York) headed by playwright Robert E. Sherwood, the playwright who served as president Roosevelt's speech writer and information advisor.[25] Direct programming began a week after the United States' entry into World War II in December 1941, with the first broadcast from the San Francisco office of the FIS via a leased General Electric's transmitter to the Philippines in English (other languages followed). The next step was to broadcast to Germany, which was called Stimmen aus Amerika ("Voices from America") and was transmitted on February 1, 1942. It was introduced by "The Battle Hymn of the Republic" and included the pledge: "Today, and every day from now on, we will be with you from America to talk about the war... The news may be good or bad for us – We will always tell you the truth."[26] Roosevelt approved this broadcast, which then-Colonel William J. Donovan (COI) and Sherwood (FIS) had recommended to him. It was Sherwood who actually coined the term "The Voice of America" to describe the shortwave network that began its transmissions on February 1, from 270 Madison Avenue in New York City.
The Office of War Information, when organized in the middle of 1942, officially took over VOA's operations. VOA reached an agreement with the British Broadcasting Corporation to share medium-wave transmitters in Britain, and expanded into Tunis in North Africa and Palermo and Bari, Italy as the Allies captured these territories. The OWI also set up the American Broadcasting Station in Europe.[27] Asian transmissions started with one transmitter in California in 1941; services were expanded by adding transmitters in Hawaii and, after recapture, the Philippines.[28]
By the end of the war, VOA had 39 transmitters and provided service in 40 languages.[28] Programming was broadcast from production centers in New York and San Francisco, with more than 1,000 programs originating from New York. Programming consisted of music, news, commentary, and relays of U.S. domestic programming, in addition to specialized VOA programming.[29]
About half of VOA's services, including the Arabic service, were discontinued in 1945.[30] In late 1945, VOA was transferred to the Department of State.
Cold War
In 1947, VOA started broadcasting to the Soviet citizens in Russia under the pretext of countering "more harmful instances of Soviet propaganda directed against American leaders and policies" on the part of the internal Soviet Russian-language media, according to John B. Whitton's treatise, Cold War Propaganda.[31] The Soviet Union responded by initiating electronic jamming of VOA broadcasts on April 24, 1949.[31]
Charles W. Thayer headed VOA in 1948–49.
Over the next few years, the U.S. government debated the best role of Voice of America. The decision was made to use VOA broadcasts as a part of its foreign policy to fight the propaganda of the Soviet Union and other countries.
The Arabic service resumed on January 1, 1950, with a half-hour program. This program grew to 14.5 hours daily during the Suez Crisis of 1956, and was six hours a day by 1958.[30]
In 1952, Voice of America installed a studio and relay facility aboard a converted U.S. Coast Guard cutter renamed Courier whose target audience was Soviet Union and other members of Warsaw Pact. The Courier was originally intended to become the first in a fleet of mobile, radio broadcasting ships (see offshore radio) that built upon U.S. Navy experience during WWII in using warships as floating broadcasting stations. However, the Courier eventually dropped anchor off the island of Rhodes, Greece with permission of the Greek government to avoid being branded as a pirate radio broadcasting ship. This VOA offshore station stayed on the air until the 1960s when facilities were eventually provided on land. The Courier supplied training to engineers who later worked on several of the European commercial offshore broadcasting stations of the 1950s and 1960s.
Control of VOA passed from the State Department to the U.S. Information Agency when the latter was established in 1953
.[30] to transmit worldwide, including to the countries behind the Iron Curtain and to the People's Republic of China (PRC).
Starting in the 1950s, VOA broadcast American jazz, with Willis Conover hosting a daily program from 1955 until 1996, which was highly popular worldwide drawing 30 million listeners at its peak. A program aimed at South Africa in 1956 broadcast two hours nightly, and special programs such as The Newport Jazz Festival were also transmitted. This was done in association with tours by U.S. musicians, such as Dizzy Gillespie, Louis Armstrong, and Duke Ellington, sponsored by the State Department.[32] From August 1952 through May 1953, Billy Brown, a high school senior in Westchester County, New York, had a Monday night program in which he shared everyday happenings in Yorktown Heights, New York. Brown's program ended due to its popularity: his "chatty narratives" attracted so much fan mail, VOA couldn't afford the $500 a month in clerical and postage costs required to respond to listeners' letters.[33]
Throughout the Cold War, many of the targeted countries' governments sponsored jamming of VOA broadcasts, which sometimes led critics to question the broadcasts' actual impact. For example, in 1956, Polish People's Republic stopped jamming VOA transmissions[citation needed], but People's Republic of Bulgaria continued to jam the signal through the 1970s. Chinese language VOA broadcasts were jammed beginning in 1956 and extending through 1976.[34] However, after the collapse of the Warsaw Pact and the Soviet Union, interviews with participants in anti-Soviet movements verified the effectiveness of VOA broadcasts in transmitting information to socialist societies.[35] The People's Republic of China diligently jams VOA broadcasts.[36] Cuba has also been reported to interfere with VOA satellite transmissions to Iran from its Russian-built transmission site at Bejucal.[37] David Jackson, former director of Voice of America, noted: "The North Korean government doesn't jam us, but they try to keep people from listening through intimidation or worse. But people figure out ways to listen despite the odds. They're very resourceful."[38]
Throughout the 1960s and 1970s, VOA covered some of the era's most important news, including Martin Luther King, Jr.'s "I Have a Dream" speech and Neil Armstrong's first walk on the moon. During the Cuban missile crisis, VOA broadcast around-the-clock in Spanish.
In the early 1980s, VOA began a $1.3 billion rebuilding program to improve broadcast with better technical capabilities. Also in the 1980s, VOA also added a television service, as well as special regional programs to Cuba, Radio Martí and TV Martí. Cuba has consistently attempted to jam such broadcasts and has vociferously protested U.S. broadcasts directed at Cuba.
In September 1980, VOA started broadcasting to Afghanistan in Dari and in Pashto in 1982. At the same time, VOA started to broadcast U.S. government editorials, clearly separated from the programming by audio cues.
In 1985, VOA Europe was created as a special service in English that was relayed via satellite to AM, FM, and cable affiliates throughout Europe. With a contemporary format including live disc jockeys, the network presented top musical hits as well as VOA news and features of local interest (such as "EuroFax") 24 hours a day. VOA Europe was closed down without advance public notice in January 1997 as a cost-cutting measure.[39] It was followed by VOA Express, which from July 4, 1999 revamped into VOA Music Mix. Since November 1, 2014 stations are offered VOA1 (which is a rebranding of VOA Music Mix).
In 1989, Voice of America expanded its Mandarin and Cantonese programming to reach the millions of Chinese and inform the country about the pro-democracy movement within the country, including the demonstration in Tiananmen Square.
Starting in 1990, the U.S. consolidated its international broadcasting efforts, with the establishment of the Bureau of Broadcasting.
Post–Cold War
With the breakup of the Soviet bloc in Eastern Europe, VOA added many additional language services to reach those areas. This decade was marked by the additions of Tibetan, Kurdish (to Iran and Iraq), Croatian, Serbian, Bosnian, Macedonian, and Rwanda-Rundi language services.
In 1993, the Clinton administration advised cutting funding for Radio Free Europe/Radio Liberty as it was felt post-Cold War information and influence was not needed in Europe. This plan was not well received, and he then proposed the compromise of the International Broadcasting Act. The Broadcasting Board of Governors was established and took control from the Board for International Broadcasters which previously oversaw funding for RFE/RL.[40]
In 1994, President Clinton signed the International Broadcasting Act into law. This law established the International Broadcasting Bureau as a part of the U.S. Information Agency and created the Broadcasting Board of Governors with oversight authority. In 1998, the Foreign Affairs Reform and Restructuring Act was signed into law and mandated that BBG become an independent federal agency as of October 1, 1999. This act also abolished the U.S.I.A. and merged most of its functions with those of the State Department.
In 1994, Voice of America became the first[41] broadcast-news organization to offer continuously updated programs on the Internet.
Cuts in services
The Arabic Service was abolished in 2002 and replaced by a new radio service, called the Middle East Radio Network or Radio Sawa, with an initial budget of $22 million. Radio Sawa offered mostly Western and Middle Eastern popular songs with periodic brief news bulletins. Today, the network has expanded to television with Alhurra and to various social media and websites.[42]
On May 16, 2004; Worldnet, a satellite television service, was merged into the VOA network.
Radio programs in Russian ended in July 2008.[43] In September 2008, VOA eliminated the Hindi language service after 53 years.[43] Broadcasts in Ukrainian, Serbian, Macedonian and Bosnian also ended.[44] These reductions were part of American efforts to concentrate more resources to broadcast to the Muslim world.[43][44]
In September 2010, VOA started radio broadcasts in Sudan. As U.S. interests in South Sudan have grown, there is a desire to provide people with free information.[45]
In 2013, VOA finished foreign language transmissions on shortwave and medium wave to Albania, Georgia, Iran and Latin America; as well as English language broadcasts to the Middle East and Afghanistan.[46] The movement was done due to budget cuts.[46]
On July 1, 2014, VOA cut most of its shortwave transmissions in English to Asia.[47] Shortwave broadcasts in Azerbaijani, Bengali, Khmer, Kurdish, Lao, and Uzbek were dropped too.[47] On August 11, 2014, the Greek service ended after 72 years on air.[48][49]
List of languages
Language[50] / from / to / Website / Remarks

/ --

English / 1942 / present /

http://www.voanews.com

Amoy / 1941 1951 / 1945 1963 / – / --

Cantonese / 1941 1949 1987 / 1945 1963 present / 美國之音 / see also Radio Free Asia

Mandarin Chinese / 1941 / present / 美国之音 / see also Radio Free Asia

Portuguese (to Latin America) / 1941 1946 1961 / 1945 1948 2001 / – / --

Spanish (to Latin America) / 1942 1946 1953 1961 / 1945 1948 1956 present / Voz de América / see also Radio y Televisión Martí

Tagalog / 1941 / 1946 / – / --

Afrikaans / 1942 / 1949 / – / --

Arabic / 1942 1950 / 1945 2002 / – / see also Radio Sawa and Alhurra

Bulgarian / 1942 / 2004 / – / see also Radio Free Europe

Czech / 1942 / 2004 / – / see also Radio Free Europe

Danish / 1942 / 1945 / – / --

Farsi / 1942 1949 1964 1979 / 1945 1960 1966 present / صدای آمریکا / see also Radio Farda

Finnish / 1942 1951 / 1945 1953 / – / --

Flemish / 1942 / 1945 / – / --

French (to France) / 1942 / 1961 / – / --

German / 1942 1991 / 1960 1993 / – / --

Greek / 1942 / 2014 / - / --

Hungarian / 1942 / 2004 / – / see also Radio Free Europe

Indonesian / 1942 / present / VOA Indonesia / --

Italian / 1942 1951 / 1945 1957 / – / --

Japanese / 1942 1951 / 1945 1962 / – / --

Korean / 1942 / present / VOA 한국어 / see also Radio Free Asia

Norwegian / 1942 / 1945 / – / --

Polish / 1942 / 2004 / – / see also Radio Free Europe

Portuguese (to Portugal) / 1942 1951 1976 1987 / 1945 1953 1987 1993 / – (for local radio stations) / --

Romanian / 1942 / 2004 / – / see also Radio Free Europe

Slovak / 1942 / 2004 / – / see also Radio Free Europe

Spanish (to Spain) / 1942 1955 / 1955 1993 / - (for local radio stations) / --

Thai / 1942 1962 1988 / 1958 1988 present / วอยซ์ ออฟ อเมริกา / --

Turkish / 1942 1948 / 1945 present A/ merika'nın Sesi / --

Albanian / 1943 1951 / 1945 present / Zëri i Amerikës / see also Radio Free Europe

Burmese / 1943 1951 / 1945 present / -- / see also Radio Free Asia

Croatian / 1943 / 2011 / – / see also Radio Free Europe

Serbian / 1943 / present / Glas Amerike / see also Radio Free Europe

Swedish / 1943 / 1945 / – / --

Vietnamese / 1943 1951 / 1946 present / Ðài Tiếng nói Hoa Kỳ / see also Radio Free Asia

Dutch / 1944 / 1945 / – / --

Icelandic / 1944 / 1944 / – / --

Wu Chinese (Shanghai) / 1944 / 1946 / – / --

Slovene / 1944 1949 / 1945 2004 / – / see also Radio Free Europe

Russian / 1947 / present / Голос Америки / see also Radio Liberty

Ukrainian / 1949 / present / Голос Америки / see also Radio Liberty

Tibetan / 1991 / present / ཨ་རིའི་རླུང་འཕྲིན་ཁང་།http://www.voatibetanenglish.com / see also Radio Free Asia

Armenian / 1951 / present (web) / Ամերիկայի Ձայն / see also Radio Liberty

Azerbaijani / 1951 1982 / 1953 present (web) / Amerikanın Səsi / see also Radio Liberty

Estonian / 1951 / 2004 / – / see also Radio Free Europe

Georgian / 1951 / present (web) / – / see also Radio Liberty

Hakka / 1951 / 1954 / – / --

Hebrew / 1951 / 1953 / – / --

Hindi / 1951 1954 / 1953 2008 / – / --

Latvian / 1951 / 2004 / – / see also Radio Free Europe

Lithuanian / 1951 / 2004 / – / see also Radio Free Europe

Malayan / 1951 / 1955 / – / --

Swatow / 1951 / 1953 / – / --

Tatar / 1951 / 1953 / – / see also Radio Liberty

Urdu / 1951 1954 / 1953 present / وائس آف امریک / --

Tamil / 1954 / 1970 / – / --

Khmer / 1955 1962 / 1957 present / វីអូអេ

http://www.voacambodia.com

/ /see also Radio Free Asia

Belarusian / 1956 / 1957 / – / see also Radio Liberty

Gujarati / 1956 / 1958 / – / --

Malayalam / 1956 / 1961 / – / --

Telegu / 1956 / 1958 / – / --

Bangla / 1958 / present / ভয়েস অফ আমেরিকা / --

Uzbek / 1972 / present / Amerika Ovozi / see also Radio Liberty

French (to Africa) / 1960 / present / VOA Afrique / --

Lao / 1962 / present / ສຽງອາເມຣິກາ ວີໂອເອ / see also Radio Free Asia

Swahili / 1962 / present / Sauti ya Amerika / --

English (to Africa) / 1963 / present /

http://www.voaafrica.com http://www.voazimbabwe.com

/ --

Portuguese (to Africa) / 1976 / present / Voz da América / --

Hausa /1979 / present / Muryar Amurka / --

Dari / 1980 / present / صدای امریکا / --

Amharic / 1982 / present / የአሜሪካ ድምፅ / --

Pashto (to Afghanistan) / 1982 / present / اشنا راډیو / --

Creole / 1987 / present / Lavwadlamerik / --

Nepali / 1992 / 1993 / – / --

Somali / 1992 2007 / 1995 present / VOA Somali / --

Kurdish / 1992 / present / ده‌نگی ئه‌مه‌ریکا Dengê Amerîka / --

Afaan Oromo / 1996 / present / Sagalee Ameerikaa / --

Bosnian / 1996 / present / Glas Amerike / see also Radio Free Europe

Kinyarwanda/Kirundi / 1996 / present / Ijwi ry'Amerika / --

Tigrinya / 1996 / present / ድምፂ ረድዮ ኣሜሪካ / --

Macedonian / 1999 / 2008 / – / see also Radio Free Europe

Ndebele / 2003 / present / VOA Ndebele / --

Shona / 2003 / present / VOA Shona / --

Pashto (to Pakistan) / 2006 / present / ډیوه ریډیو / --

Bambara / 2013 / present / VOA Bambara / --
List of directors
• 1941–1942 Robert E. Sherwood (Foreign Information Service)
1. 1942–1943 John Houseman
2. 1943–1945 Louis G. Cowan
3. 1945–1946 John Ogilvie
4. 1948–1949 Charles W. Thayer
5. 1949–1952 Foy D. Kohler
6. 1952–1953 Alfred H. Morton
7. 1953–1954 Leonard Erikson
8. 1954–1956 John R. Poppele
9. 1956–1958 Robert E. Burton
10. 1958–1965 Henry Loomis
11. 1965–1967 John Chancellor
12. 1967–1968 John Charles Daly
13. 1969–1977 Kenneth R. Giddens
14. 1977–1979 R. Peter Straus
15. 1980–1981 Mary Bitterman
16. 1981–1982 James B. Conkling
17. 1982 John Hughes
18. 1982–1984 Kenneth Tomlinson
19. 1985 Gene Pell
20. 1986–1991 Dick Carlson
21. 1991–1993 Chase Untermeyer
22. 1994–1996 Geoffrey Cowan
23. 1997–1999 Evelyn S. Lieberman
24. 1999–2001 Sanford J. Ungar
25. 2001–2002 Robert R. Reilly
26. 2002–2006 David S. Jackson
27. 2006–2011 Danforth W. Austin
28. 2011–2015 David Ensor
29. 2016– Amanda Bennett
Agencies
Voice of America has been a part of several agencies. From its founding in 1942 to 1945, it was part of the Office of War Information, and then from 1945 to 1953 as a function of the State Department. VOA was placed under the U.S. Information Agency in 1953. When the USIA was abolished in 1999, VOA was placed under the Broadcasting Board of Governors, or BBG, which is an autonomous U.S. government agency, with bipartisan membership. The Secretary of State has a seat on the BBG.[51] The BBG was established as a buffer to protect VOA and other U.S.-sponsored, non-military, international broadcasters from political interference. It replaced the Board for International Broadcasting (BIB) that oversaw the funding and operation of Radio Free Europe/Radio Liberty, a branch of VOA.[40]
Laws

Smith–Mundt Act
From 1948 until its amendment in 2013, Voice of America was forbidden to broadcast directly to American citizens under § 501 of the Smith–Mundt Act.[6] The act was amended as a result of the passing of the Smith-Mundt Modernization Act provision of the National Defense Authorization Act for 2013.[7] The intent of the legislation in 1948 was to protect the American public from propaganda actions by their own government and to have no competition with private American companies.[52] The amendment had the intent of adapting to the Internet and allow American citizens to request access to VOA content.[53]
Internal policies

VOA charter
Under the Eisenhower administration in 1959, VOA Director Henry Loomis commissioned a formal statement of principles to protect the integrity of VOA programming and define the organization's mission, and was issued by Director George V. Allen as a directive in 1960 and was endorsed in 1962 by USIA director Edward R. Murrow.[54] The principles were signed into law on July 12, 1976, by President Gerald Ford. It reads:
The long-range interests of the United States are served by communicating directly with the peoples of the world by radio. To be effective, the Voice of America must win the attention and respect of listeners. These principles will therefore govern Voice of America (VOA) broadcasts. 1. VOA will serve as a consistently reliable and authoritative source of news. VOA news will be accurate, objective, and comprehensive. 2. VOA will represent America, not any single segment of American society, and will therefore present a balanced and comprehensive projection of significant American thought and institutions. 3. VOA will present the policies of the United States clearly and effectively, and will also present responsible discussions and opinion on these policies.[5]
"Firewall"
The Voice of America Firewall was put in place with the 1976 VOA Charter and laws passed in 1994 and 2016 as a way of ensuring the integrity of VOA's journalism. This policy fights against propaganda and promotes unbiased and objective journalistic standards in the agency. The charter is one part of this firewall and the other laws assist in ensuring high standards of journalism.[55]
"Two-source rule"
According to former VOA correspondent Alan Heil, the internal policy of VOA News is that any story broadcast must have two independently corroborating sources or have a staff correspondent actually witness an event.[56]
Newsroom
Voice of America's central newsroom has hundreds of journalists and dozens of full-time domestic and overseas correspondents, who are employees of the U.S. government or paid contractors. They are augmented by hundreds of contract correspondents and stringers throughout the world, who file in English or in one of VOA's other radio and television broadcast languages.
In late 2005, VOA shifted some of its central-news operation to Hong Kong where contracted writers worked from a "virtual" office with counterparts on the overnight shift in Washington, D.C., but this operation was shut down in early 2008.
Shortwave frequencies
By December 2014, the number of transmitters and frequencies used by VOA had been greatly reduced. VOA still uses shortwave transmissions to cover some areas of Africa and Asia. Shortwave broadcasts still take place in these languages: Afaan Oromoo, Amharic, Bambara, Cantonese, Chinese, English, Indonesian, Korean and Swahili.
VOA Radiogram
VOA Radiogram was an experimental Voice of America program starting in March 2013 which transmitted digital text and images via shortwave radiograms.[57] There were 220 editions of the program, transmitted each weekend from the Edward R. Murrow transmitting station. The audio tones that comprised the bulk of each 30 minute program were transmitted via an analog transmitter, and could be decoded using a basic AM shortwave receiver with freely downloadable software of the Fldigi family. This software is available for Windows, Apple (OSX), Linux, and FreeBSD systems.
Broadcasts can also be decoded using the free TIVAR app from the Google Play store using any Android device.
The mode used most often on VOA Radiogram, for both text and images, was MFSK32, but other modes were also occasionally transmitted.
The final edition of VOA Radiogram was transmitted during the weekend of June 17–18, 2017, a week before the retirement of the program producer from VOA. An offer to continue the broadcasts on a contract basis was declined,[58] so a follow-on show called Shortwave Radiogram began transmission on June 25, 2017 from the WRMI transmitting site in Okeechobee, Florida.[59]
Shortwave Radiogram program schedule[60]
Day / Time (UTC) / Shortwave frequency (MHz) / Origin
Saturday / 1600–1630 / 9.4 / Space Line, Bulgaria
Sunday / 0600–0630 / 7.73 / WRMI, Florida
Sunday / 2030–2100 / 11.58 / WRMI, Florida
Sunday / 2330–2400 / 11.58 / WRMI, Florida
Transmission facilities
One of VOA's radio transmitter facilities was originally based on a 625-acre (2.53 km2) site in Union Township (now West Chester Township) in Butler County, Ohio, near Cincinnati. The site is now a recreational park with a lake, lodge, dog park, and Voice of America museum. The Bethany Relay Station operated from 1944 to 1994.[61] Other former sites include California (Dixon, Delano), Hawaii, Okinawa, (Monrovia) Liberia, Costa Rica, Belize, and at least two in Greece.[citation needed]
Between 1983 and 1990, VOA made significant upgrades to transmission facilities in Botswana, Morocco, Thailand, Kuwait, and Sao Tome.[62]
Currently, VOA and USAGM continue to operate shortwave radio transmitters and antenna farms at International Broadcasting Bureau Greenville Transmitting Station in the United States, close to Greenville, North Carolina, "Site B." They do not use FCC-issued callsigns, since they are overseen by the NTIA, which is the Federal Government equivalent of the FCC (which regulates state government and public & private communications) and they operate under different rules. The IBB also operates a transmission facility on São Tomé and (Tinang) Concepcion, Tarlac, Philippines for VOA.
Comparing VOA-RFE-RL-RM to other broadcasters
In 1996, the U.S.'s international radio output consisted of 992 hours per week by VOA, 667 by Radio Free Europe/Radio Liberty, and 162 by Radio Marti.
Controversy

Mullah Omar interview
In late September 2001, VOA aired a report that contained brief excerpts of an interview with then Taliban leader Mullah Omar Mohammad, along with segments from President Bush's post-9/11 speech to Congress, an expert in Islam from Georgetown University,[who?] and comments by the foreign minister of Afghanistan's anti-Taliban Northern Alliance. State Department officials including Richard Armitage and others argued that the report amounted to giving terrorists a platform to express their views.In response, reporters and editors argued for the VOA's editorial independence from its governors. VOA received praise from press organizations for its protests, and the following year in 2002, it won the University of Oregon's Payne Award for Ethics in Journalism.[63]
Abdul Malik Rigi interview
On April 2, 2007, Abdul Malik Rigi, the leader of Jundullah, a militant group with possible links to al-Qaeda, appeared on Voice of America's Persian language service. VOA introduced Rigi as "the leader of popular Iranian resistance movement."[64] The interview resulted in public condemnation by the Iranian-American community, as well as the Iranian government.[65][66] Jundullah is a militant organization that has been linked to numerous attacks on civilians, such as the 2009 Zahedan explosion.[67][68]
Tibetan protester interview
In February 2013, a documentary released by China Central Television interviewed a Tibetan self-immolator who failed to kill himself. The interviewee said he was motivated by Voice of America's broadcasts of commemorations of people who committed suicide in political self-immolation. VOA denied any allegations of instigating self-immolations and demanded that the Chinese station retract its report.[69]
Trump presidency concerns
After the inauguration of US President Donald Trump, several tweets by Voice of America (one of which was later removed) seemed to support the widely criticized statements by White House press secretary Sean Spicer about the crowd size and biased media coverage. This first raised concerns over possible attempts by Trump to politicize the state-funded agency.[70][71][72][73] This amplified already growing propaganda concerns over the provisions in the National Defense Authorization Act for Fiscal Year 2017, signed into law by Barack Obama, which replaced the board of the Broadcasting Board of Governors with a CEO appointed by the president and to allow the VOA to broadcast to American audiences. Trump sent two of his political aides, Matthew Ciepielowski and Matthew Schuck, to the agency to aid its current CEO during the transition to the Trump administration. Criticism was raised over Trump's choice of aides; Schuck was a staff writer for right-wing website The Daily Surge until April 2015, while Ciepielowski was a field director at the conservative advocacy group Americans for Prosperity.[70] VOA officials responded with assurances that they would not become "Trump TV".[70] BBG head John F. Lansing told NPR that it would be illegal for the administration to tell VOA what to broadcast, while VOA director Amanda Bennett stressed that while "government-funded", the agency is not "government-run".[72]
Guo Wengui interview
On April 19, 2017, VOA interviewed the Chinese real estate tycoon Guo Wengui in a live broadcast. The whole interview was scheduled for 3 hours. After Guo Weigui alleged to own evidence of corruption among the members of the Politburo Standing Committee of China, the highest political authority of China, the interview was abruptly cut off, after only one hour and seventeen minutes of broadcasting. Guo's allegations involved Fu Zhenhua and Wang Qishan, the latter being a member of the Politburo Standing Committee and the leader of the massive anti-graft movement.[74] It was reported that Beijing warned VOA's representatives not to interview Guo for his "unsubstantiated allegations".[75] Four members of the U.S. Congress requested the Office of Inspector General to conduct an investigation into this interruption on August 27, 2017.[76] The OIG investigation concluded that the decision to curtail the Guo interview was based solely on journalistic best practices rather than any pressure from the Chinese government.[77]
Another investigation,[77] by Professor Mark Feldstein, Richard Eaton, Chair of Broadcast Journalism at the University of Maryland, College Park, and a journalist with decades of experiences as an award-winning television investigative reporter, concluded that "The failure to comply with leadership's instructions during the Guo interview "was a colossal and unprecedented violation of journalistic professionalism and broadcast industry standards." The report also said that "There had been "a grossly negligent approach" to pre-interview vetting and failure to "corroborate the authenticity of Guo's evidence or interview other sources" in violation of industry standards. The interview team apparently "demonstrated greater loyalty to its source than to its employer — at the expense of basic journalistic standards of accuracy, verification, and fairness," the Feldstein report concluded.[77]
See also
• International broadcasting
o Alhurra
o BBC World Service
o France 24
o Propaganda in the United States
o State media
o Radio Free Europe/Radio Liberty
o Radio Free Asia
o Russia Today TV
o Voice of America Indonesia
• VOA people
o Frank Shozo Baba
o Willis Conover
o George Kao
References
1. VOA Public Relations. "Mission and Values". InsideVOA.com. Voice of America. Retrieved August 10, 2017.
2. Borchers, Callum (January 26, 2017). "Voice of America says it won't become Trump TV". The Washington Post. Retrieved August 11, 2017.
3. 90 Stat. 823, 108 Stat. 4299
4. VOA Public Relations (December 5, 2016). "The Largest U.S. International Broadcaster" (PDF). VOANews.com. Voice of America. Retrieved August 11, 2017.
5. VOA Public Relations. "VOA Charter". InsideVOA.com. Voice of America. Archived from the original on November 20, 2016.
6. Chuck, Elizabeth (July 20, 2013). "Taxpayer money at work: US-funded foreign broadcasts finally available in the US". NBC News.
7. Hudson, John (July 14, 2013). "U.S. Repeals Propaganda Ban, Spreads Government-Made News to Americans". Foreign Policy. Retrieved July 16, 2013.
8. "VOA Best Practices Guide". July 30, 2018.
9. "Broadcast Board of Governors Congressional Budget Justification, p. 21" (PDF).
10. Stahl, Lesley (January 7, 2018). "RT's editor-in-chief on election meddling, being labeled Russian propaganda". CBS News. Retrieved January 14, 2018.
11. Osborn, Andrew (January 14, 2018). "Russia designates Radio Free Europe and Voice of America as 'foreign agents'". Reuters. Retrieved January 14, 2018.
12. "FAQs, How do you make decisions to cut or add languages or programs?". bbg.gov. Archived from the originalon December 1, 2014. Retrieved December 3, 2014.
13.
https://docs.voanews.eu/en-US-INSIDE/20 ... 444dca.pdf
14. Berg, Jerome S. On the Short Waves, 1923–1945: Broadcast Listening in the Pioneer Days of Radio. 1999, McFarland. ISBN 0-7864-0506-6, 105
15. Library of Congress. "NBC Resources Held by the Recorded Sound Section." Library of Congress
16. Chamberlain, A.B. "CBS International Broadcast Facilities". Proceedings of the IRE, Volume 30, Issue 3, March 1942 pp. 118–29, abstract at IEEE
17. Dizard (2004), p. 24
18. Rose, Cornelia Bruère. National Policy for Radio Broadcasting. 1971, Ayer Publishing. ISBN 0-405-03580-2. p. 244
19. "NABusiness". Time.com. Time Magazine.
20. Dissonant Divas In Chicana Music: The Limits of La Onda Deborah R. Vargas. University of Minnesota Press, Minneapolis, 2012 ISBN 978-0-8166-7316-2 p. 152-153 Edmund Chester, CBS, Franklin Roosevelt and "La Cadena De Las Americas" on google.books.com
21. A Pictorial History of Radio, Settel Irving Grosset & Dunlap Publishers, New York, 1960 & 1967, Pg. 146, Library of Congress #67-23789
22. Media Sound & Culture in Latin America. Editors: Bronfman, Alejanda & Wood, Andrew Grant. University of Pittsburgh Press, Pittsburg, PA, USA, 2012, Pg. 49 ISBN 978-0-8229-6187-1
http://books.google.com
See pg. 49
23. Anthony, Edwin D. Records of the Office of Inter-American Affairs. National Archives and Record Services - General Services Administration Washington D.C., 1937 p. 25-26 Library of Congress Catalog No. 73-600146 Records of the Office of Inter-American Affairs - Radio Division at the U.S. National Archive on
http://www.archives.gov
24. Dissonant Divas in Chicana Music: The Limits of La Onda Deborah R. Vargas. University of Minnesota Press, Minneapolis, 2012 p. 152-155 ISBN 978-0-8166-7316-2 OCIAA (Office of the Coordinator of Inter-American Affairs), FDR's Good Neighbor Policy, CBS, Viva America, La Cadena de las Americas on google.books.com
25. Roberts, Walter R. "The Voice of America: Origins and Recollections". Archived from the original on April 26, 2018. Retrieved October 3, 2010.
26. Roberts, Walter R. UNC.edu See also: Kern, Chris. "A Belated Correction: The Real First Broadcast of the Voice of America". Retrieved October 3, 2010.
27. Dizard (2004), pp. 24–25
28. Dizard (2004), p. 25
29. Sterling, Christopher H.; Kittross, John Michael (2001). Stay Tuned: a History of American Broadcasting. LEA's Communication Series (3rd ed.). Lawernce Erlbaum Associates. p. 263. ISBN 978-0-8058-2624-1.
30. Rugh (2006), p. 13
31. John B. Whitton (1951). "Cold War propaganda". American Journal of International Law. 45 (1): 151–53. doi:10.2307/2194791. JSTOR 2194791.
32. Appy, Christian G. Cold War Constructions: The Political Culture of United States Imperialism. 2000, University of Massachusetts Press; ISBN 1-55849-218-6, p. 126.
33. Folsom, Merrill (May 28, 1953). "'Voice' to Drop Boy's Broadcasts; Can't Afford to Answer Fan Mail". The New York Times (Vol CII, No 34823, pg 1).
34. Broadcasting Yearbook, 1976 and 1979 editions.
35. Conference Report, Cold War Impact of VOA Broadcasts, Hoover Institution and the Cold War International History Project of the Woodrow Wilson International Center for Scholars, Oct. 13–16, 2004
36. Bihlmayer, Ulrich (September 12, 2006). "Fighting the Chinese Government "Firedragon" – Music Jammer AND "Sound of Hope" Broadcasting (SOH), Taiwan" (PDF). IARU Region 1 Monitoring System. Retrieved January 15,2008.
37. "U.S.: Cuba Jamming TV Signals To Iran – Local News Story – WTVJ". Archived from the original on December 24, 2008. Retrieved January 15, 2008.
38. Jackson, David. "The Future of Radio II." World Radio TV Handbook, 2007 edition. 2007, Billboard Books. ISBN 0-8230-5997-9. p 38.
39. Holland, Bill (March 8, 1997). "VOA Europe: A Victim of Bureaucracy?". Billboard. 109 (10). Retrieved December 2,2017.
40. Raghavan, Sudarsan V., Stephen S. Johnson, and Kristi K. Bahrenburg. "Sending cross-border static: on the fate of Radio Free Europe and the influence of international broadcasting," Journal of International Affairs, Vol. 47, 1993, access on March 25, 2011.
41. Kern, Chris. "The Voice of America: First on the Internet". Retrieved January 15, 2008.
42. "USAGM".
43. Lakshmi, Rama (September 12, 2008). "India Set to Lose Voice of America". Washington Post. Retrieved December 3, 2014.
44. "Voice of America to Cut Language Services". propublica.org. July 3, 2008. Retrieved December 3, 2014.
45. Abedje, Ashenafi. "Voice of America Expands its Sudan Programming," Voice of America News, September 17, 2010. Retrieved on March 25, 2011
46. "VOA Reducing Radio Frequencies". insidevoa.com. March 26, 2013. Retrieved December 3, 2014.
47. "Voice of America Makes More Cuts to International Shortwave Broadcast Schedule". arrl.org. July 1, 2014. Retrieved December 3, 2014.
48. "Voice of America Ends Greek Broadcasts". bbg.gov. August 11, 2014. Retrieved December 3, 2014.
49. "After 72 years on air, VOA's Greek Service goes silent". Kathimerini. August 12, 2014. Retrieved December 3,2014.
50. Voice of America History, VOA Language Service Fact Sheets
51. Rugh (2006), p. 14
52. Broderick, James F., and Darren W. Miller. Consider the Source: A Critical Guide to 100 prominent news and information sites on the Web. Medford, NJ: Information Today, 2007. ISBN 0-910965-77-3, ISBN 978-0-910965-77-4, p. 388.
53. "VOA Through the Years".
54. Rugh (2006), pp. 13–14
55.
https://docs.voanews.eu/en-US-INSIDE/20 ... 1ae452.pdf
56. Columbia University Press. Interview with Alan Heil, author of Voice of America Archived July 6, 2007, at the Wayback Machine
57. "VOA Radiogram". VOA Radiogram. Retrieved April 15, 2014.
58. "VOA Radiogram, 20–21 May 2017: Special doomed edition". VOA Radiogram. Retrieved June 26, 2017.
59. Shortwave Radiogram, 25 June 2017: First show. Holding my breath. VOA Radiogram Official Site
60. "Shortwave Radiogram Tumblr Site". swradiogram.net. Retrieved June 27, 2017.
61. "Voice of America - Ohio History Central".
http://www.ohiohistorycentral.org
. Retrieved December 2, 2018.
62. "VOA Through the Years". VOA. Retrieved December 2, 2018.
63. "Ancil Payne Award for Ethics in Journalism". University of Oregon. Retrieved May 23, 2016.
64. "VoA interviews Iranian terrorist culprit in a sign of backing". PressTV. April 2, 2007. Archived from the original on October 21, 2012. Retrieved September 5, 2012.
65. "Iranian speaker says U.S. supports "terrorists"". swissinfo. Archived from the original on December 5, 2007. Retrieved January 15, 2008.
66. گفتوگوي صداي آمريکا با قاتل مردم بلوچستان! (in Persian). Archived from the original on April 10, 2007. Retrieved January 15, 2008.
67. "Preparing the Battlefield".
68. Massoud, Ansari (January 16, 2006). "Sunni Muslim group vows to behead Iranians". Washington Times. Retrieved April 5, 2007.
69. Flanagan, Ed (February 7, 2013). "Chinese documentary alleges US broadcaster incites Tibetan self-immolations". Behind the Wall. NBC News.
70. Voice of America says it won't become Trump TV, Washington Post
71. Trump moves to put his own stamp on Voice of America, Politico
72. Can Donald Trump turn Voice of America into his own private megaphone?, LA Times
73. Donald Trump sends two aides to Voice of America studios, raising fears he's going to politicize the outlet, Salon
74. China's most wanted man is in the United States. Quartz.
75. "China says Interpol notice issued for outspoken tycoon Guo". Yahoo! News. Associated Press. Archived from the original on December 26, 2018.
76. "Members of Congress request OIG investigation of VOA and BBG handling of Guo Wengui interview EXCLUSIVE". BBG Watch. September 30, 2017.
77. "Internal VOA email published on Medium". April 5, 2019.
Bibliography
• Dizard, Wilson P. (2004). Inventing Public Diplomacy: The Story of the U.S. Information Agency. Lynne Rienner Publishers. ISBN 1-58826-288-X.
• Rugh, William A. (2006). American Encounters with Arabs: the "Soft Power" of U.S. Public Diplomacy in the Middle East. Praeger. ISBN 978-0-275-98817-3.
External links
• Official website
• Voice of America newscasts, science programs, editorials (Internet Archive)