Joanna Macy
by Wikipedia
Accessed: 4/3/19
NOTICE: THIS WORK MAY BE PROTECTED BY COPYRIGHT
YOU ARE REQUIRED TO READ

THE COPYRIGHT NOTICE AT THIS LINK

BEFORE YOU READ THE FOLLOWING WORK, THAT IS AVAILABLE SOLELY FOR PRIVATE STUDY, SCHOLARSHIP OR RESEARCH PURSUANT TO 17 U.S.C. SECTION 107 AND 108. IN THE EVENT THAT THE LIBRARY DETERMINES THAT UNLAWFUL COPYING OF THIS WORK HAS OCCURRED, THE LIBRARY HAS THE RIGHT TO BLOCK THE I.P. ADDRESS AT WHICH THE UNLAWFUL COPYING APPEARED TO HAVE OCCURRED. THANK YOU FOR RESPECTING THE RIGHTS OF COPYRIGHT OWNERS.
Another woman who experienced Freda's ability to break down barriers to get what she wanted was Joanna Macy, renowned American environmentalist, teacher, and author. She was living in Delhi with her husband [Francis Underhill Macy], who was working for the Peace Corps, when Freda came to visit.

"I remember I opened the door and she stood there in her maroon clothes, greeting me as if somehow I and not she were the guest. I loved the way that touch of the Raj blended so paradoxically and superbly with the monk's garb she wore. She had come because she wanted my husband to release a particular person in the Peace Corps to work for her in Dalhousie. 'I shall speak to my friend Mr. B in the Cabinet,' Mummy said with a smile. 'When do you think we can expect him?' It was the marriage of serenity and sheer nerve. She was English in the way only the English can be. She had implicit authority," Macy said.

Later, Macy went to Dalhousie to help settle Khamtrul Rinpoche, a high lama who had escaped from Tibet with a huge number of followers, including monks and a large community of accomplished artists and craftspeople. She took the opportunity to take teachings from Freda at a small class for Westerners she had organized in Dalhousie. Macy also undertook a silent retreat under Freda's direction, and today acknowledges Freda's influence on her spiritual life.

"What she had to say had a lucidity and simplicity about it. I can't accept any teachings if there is a false note -- if it is not coming from a person's wholeness and integrity, if what they are saying merely comes from what has been heard or read. With Freda I was able to drink it in. It was coming from beyond."

"I don't know how realized she was. I didn't go into those areas. She told me something about her mystical experience in Burma. She said she came out onto the street and saw everything in the world lit up as though from within. She did not go into a featureless expanse -- but the ordinary world was transformed for her.

"She also taught me from her actions. I never heard her say a mean thing about anyone. She was always thinking of others, writing to people all the time, trying to get others what they needed. And it was done with such affection. She constantly had a folder in her lap, and whenever she had a minute, she'd write a note to someone.

"Mummy was wonderful for me to a very high degree," Macy continued. "First of all, she was important because she was a woman. I am grateful to someone who understood the teachings and practice, and that it was a woman in a tradition that is quite male dominated. That was not by choice -- it was sheer good luck. I was not consciously being a feminist, but I knew and I trusted her. She had a love of the Dharma and used it in a bold, brave way. When I first approached her for teachings, she replied, 'Yes, of course, my dear, I will be delighted. That is just the thing.' I sensed she had just been waiting for me to ask.

"Although she had reverence for the tradition, she did not present me with any overlay of doctrine or view. Nor did she start me off as the lamas would have done, with the Vajrayana (the Buddhism exclusive to Tibet). Instead, she wanted me to recapitulate her own journey, starting with the Theravada buddhism she had learned in Rangoon. For me this was quite marvelous. It acquainted me with the early teachings of the Buddha and disciplined my mind in a way of following empirically my own experience in the immediate arising of mental and physical phenomena in my own body and mind. 'Bare attention -- just watch the thoughts. Know you are thinking, thinking. Get the "I" out of it," Mummy instructed. This allowed me later on in graduate school to approach the early teachings without any filter, with tremendous respect and curiosity for what the Buddha was saying. During my retreat I was in torment yet fascinated watching my own mind.

"She was trying to bring me right up to Tibetan practice. She kept talking about Trungpa, whom she loved very much. 'Wait till you meet him,' she said. When Trungpa came to the States, I thought, 'Now I'll graduate to a Tibetan practice,' but I stayed with the Vipassana I'd learned from Mummy.

"What Mummy did not do for me, however, was to model the social significance of the Buddha's teachings for our times, which is what I had become very focused on. 'Engaged Buddhism,' as it's called. To me Buddhism frees us to act for social and ecological survival, what needs to be done for a just and sustainable society. This wasn't of interest to Mummy."

-- The Revolutionary Life of Freda Bedi, by Vicki Mackenzie
Throughout the 1980s and 1990s, Institute of Noetic Sciences president Willis Harman argued that significant social change cannot occur without significant consciousness change.[66] In the 21st century, humanistic psychologists such as Edmund Bourne,[67] Joanna Macy,[68] and Marshall Rosenberg[69] continued to apply psychological insights to social and political issues.

-- Humanistic psychology, by Wikipedia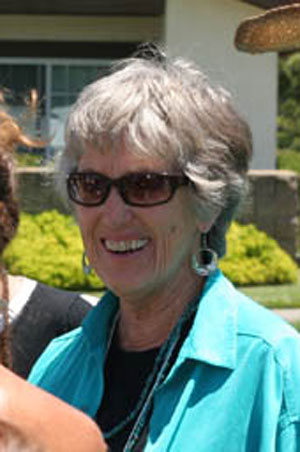 Joanna Rogers Macy
Born 2 May 1929 (age 89)
Occupation Author, Buddhist scholar, environmental activist
Nationality American
Joanna Rogers Macy (born May 2, 1929), is an environmental activist, author, scholar of Buddhism, general systems theory, and deep ecology. She is the author of eight books.[1]
Biography
Macy graduated from Wellesley College in 1950 and received her Ph.D in Religious Studies in 1978 from Syracuse University, Syracuse. She studied there with Huston Smith, the influential author of The World's Religions (previously entitled The Religions of Man). She is an international spokesperson for anti-nuclear causes, peace, justice, and environmentalism,[1] most renowned for her book Coming Back to Life: Practices to Reconnect Our Lives, Our World and the Great Turning initiative, which deals with the transformation from, as she terms it, an industrial growth society to what she considers to be a more sustainable civilization. She has created a theoretical framework for personal and social change, and a workshop methodology for its application. Her work addresses psychological and spiritual issues, Buddhist thought, and contemporary science. She was married to the late Francis Underhill Macy, the activist and Russian scholar who founded the Center for Safe Energy.[citation needed]
Key Influences
Macy first encountered Buddhism in 1965 while working with Tibetan refugees in northern India, particularly the Ven. 8th Khamtrul Rinpoche, Sister Karma Khechog Palmo, Ven. Dugu Choegyal Rinpoche, and Tokden Antrim of the Tashi Jong community. Her spiritual practice is drawn from the Theravada tradition of Nyanaponika Thera and Rev. Sivali of Sri Lanka, Munindraji of West Bengal, and Dhiravamsa of Thailand.
Key formative influences to her teaching in the field of the connection to living systems theory have been Ervin Laszlo who introduced her to systems theory through his writings (especially Introduction to Systems Philosophy and Systems, Structure and Experience), and who worked with her as advisor on her doctoral dissertation (later adapted as Mutual Causality) and on a project for the Club of Rome. Gregory Bateson, through his Steps to an Ecology of Mind and in a summer seminar, also shaped her thought, as did the writings of Ludwig von Bertalanffy, Arthur Koestler, and Hazel Henderson. She was influenced in the studies of biological systems by Tyrone Cashman, and economic systems by Kenneth Boulding. Donella Meadows provided insights on the planetary consequences of runaway systems, and Elisabet Sahtouris provided further information about self-organizing systems in evolutionary perspective.
Work
Macy travels giving lectures, workshops, and trainings internationally. Her work, originally called "Despair and Empowerment Work" was acknowledged as being part of the deep ecology tradition after she encountered the work of Arne Naess and John Seed [2], but as a result of disillusion with academic disputes in the field, she now calls it "the Work that Reconnects". Widowed by the death of her husband, Francis Underhill Macy, in January 2009, she lives in Berkeley, California, near her children and grandchildren. She serves as adjunct professor to three graduate schools in the San Francisco Bay Area: the Starr King School for the Ministry, the University of Creation Spirituality, and the California Institute of Integral Studies.[citation needed]
Writings
• Despair and Personal Power in the Nuclear Age; New Society Pub (1983); ISBN 0-86571-031-7
• Dharma and Development: Religion as resource in the Sarvodaya self help movement; Kumarian Press revised ed (1985); ISBN 0-931816-53-X
• Thinking Like a Mountain: Toward a Council of All Beings; Joanna Macy, John Seed, Pat Fleming, Arne Naess, Dailan Pugh; New Society Publishers (1988); ISBN 0-86571-133-X
• Mutual Causality in Buddhism and General Systems Theory: The Dharma of Natural System (Buddhist Studies Series); State University of New York Press (1991); ISBN 0-7914-0637-7
• Rilke's Book of Hours: Love Poems to God; poems by Rainer Maria Rilke, translated by Anita Barrows and Joanna Macy; Riverhead Books (1996); ISBN 1-59448-156-3
• Coming Back to Life : Practices to Reconnect Our Lives, Our World; Joanna R. Macy, Molly Young Brown; New Society Publishers (1998); ISBN 0-86571-391-X
• Widening Circles : a memoir ; New Catalyst Books (2001); ISBN 978-1897408018
• World as Lover, World as Self; Parallax Press (2005); ISBN 0-938077-27-9
• "Pass It On: Five Stories That Can Change the World"; Parallax Press (2010); ISBN 9781888375831
• "Active Hope : how to face the mess we're in without going crazy"; Joanna Macy, Chris Johnstone; New World Library (2012); ISBN 978-1-57731-972-6
See also
• David Korten, a collaborator with Macy on the Great Turning Initiative
References
1. George Prentice (January 18, 2012). "Anti-nuclear activist is 'just a sucker for courage'". Boise Weekly.
2. "John Seed is founder and director of the Rainforest Information Centre in Australia".
External links[edit]
Wikiquote has quotations related to: Joanna Macy
• Joanna Macy's website on the work of Experiential Deep Ecology
• Gaia Foundation of Western Australia — an Australian organisation based on the principles of Deep Ecology.
• California Institute of Integral Studies
• Interview with Joanna Macy by John Malkin — published in ascent magazine, summer 2008
• The Healing on Mother Earth Project — a Sebastopol, Ca organisation based on the principles of deep ecology.
• "The Work that Reconnects" — Video series of a workshop with Joanna Macy.
• A Wild Love for the World, an interview with Joanna Macy, by Krista Tippet on the American Radio Show "On Being." This page provides links to the original program that first aired in 2010, along with the unedited version of the program. Macy also recites many Rilke poems during the show, but some of these poems are edited out so you can listen to them recited individually.
• "Allegiance to Life: Staying steady through the mess we're in," An interview with Joanna Macy from Tricycle: The Buddhist Review