Part 1 of 2
D.T. Suzuki, Zen and the Nazis
鈴木大拙 禅 ナチス (上)
by Brian Daizen Victoria
October 21, 2013
The Asia-Pacific Journal: Japan Focus
Volume 11 | Issue 43 | Number 4
NOTICE: THIS WORK MAY BE PROTECTED BY COPYRIGHT
YOU ARE REQUIRED TO READ

THE COPYRIGHT NOTICE AT THIS LINK

BEFORE YOU READ THE FOLLOWING WORK, THAT IS AVAILABLE SOLELY FOR PRIVATE STUDY, SCHOLARSHIP OR RESEARCH PURSUANT TO 17 U.S.C. SECTION 107 AND 108. IN THE EVENT THAT THE LIBRARY DETERMINES THAT UNLAWFUL COPYING OF THIS WORK HAS OCCURRED, THE LIBRARY HAS THE RIGHT TO BLOCK THE I.P. ADDRESS AT WHICH THE UNLAWFUL COPYING APPEARED TO HAVE OCCURRED. THANK YOU FOR RESPECTING THE RIGHTS OF COPYRIGHT OWNERS.
Part One

Introduction
The always contentious, sometimes highly emotional, debate over D.T. Suzuki's relationship to Japanese fascism continues unabated. Among other things this is shown by reader reactions to a recent article in Japan Focus entitled "Zen as a Cult of Death in the Wartime Writings of D.T. Suzuki". This debate can only intensify by the further assertion of
a wartime relationship between D.T. Suzuki and the Nazis or, more precisely, a positive or sympathetic relationship between Suzuki and the Nazis
. This article, in two parts, will explore that possibility though conclusive proof of such a relationship will not be included until the second part.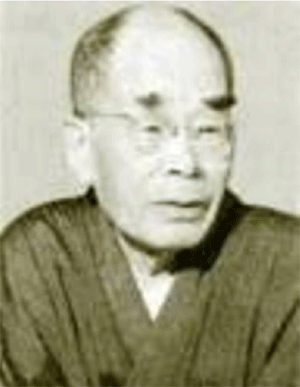 Fig. 1 - D.T. Suzuki
Satō Gemmyō Taira, a Buddhist priest in the Shin (True Pure Land) sect, who identifies himself as a disciple of Suzuki in the postwar years, adamantly rejects the possibility of a positive relationship between Suzuki and the Nazis. On the contrary, he insists that at least as far back as the fall of 1936 Suzuki clearly and publicly expressed his opposition to both Hitler and Nazi policies. Satō writes:
Although Suzuki recognized that the Nazis had, in 1936, brought stability to Germany and although he was impressed by their youth activities

(though not by the militaristic tone of these activities), he clearly had little regard for the Nazi leader, disapproved of their violent attitudes, and opposed the policies espoused by the party. His distaste for totalitarianism of any kind is unmistakable1
In truth, I myself had long wondered about the possibility of some kind of relationship between Suzuki and the Nazis. After all, for much of the Asia-Pacific War the two countries were allied militarily. At the time I published the first edition of Zen at War in 1997, I was puzzled and intrigued by the following cryptic comment in The Essence of Bushidō (Bushidō no Shinzui), a book strongly backed by the Japanese military and published in November 1941, i.e., only one month before Pearl Harbor. Suzuki's contribution consisted of a chapter entitled "Zen and Bushidō" (Zen to Bushidō). In his introduction,
Suzuki's editor, Handa Shin, wrote: "Dr. Suzuki's writings are said to have strongly influenced the military spirit of Nazi Germany."2
On the one hand it can be said that any Nazi use of Suzuki's writings, if such existed, would be a separate issue from Suzuki's personal attitude toward the Nazis. Nevertheless, I couldn't help but wonder if Handa's assertion were true, especially as he offered no proof for his claim. Yet, where could one turn to prove or disprove Handa's claim? Were the Nazi's even aware of Suzuki's writings, let alone influenced by them?
As I pondered these questions, I recalled a relevant passage in Kenneth Kraft's book, Zen Teaching, Zen Practice. Kraft points out that the first American to make direct contact with D.T. Suzuki in postwar, occupied Japan was Albert Stunkard. Stunkard described his encounter as follows:
I was working in Tokyo as an army medical officer at Sugamo Prison, providing medical care for the men who were being tried for war crimes by the International Military Tribunal for the Far East. . . . One of the prisoners, later to become recognized as a religious thinker, was [Karlfried] Graf Dürckheim, a German. He used to talk to me about Zen. One day he mentioned Dr. Suzuki, with whom he had studied, suggesting that I visit Dr. Suzuki at his home in a small town not far from Tokyo.

I took up the suggestion and not long afterwards met Dr. Suzuki in his house on the grounds of Engakuji monastery in Kita Kamakura. . . . Dr. Suzuki welcomed me, took the letter of introduction from Graf Dürckheim, and led me inside his house, where he adjusted his spectacles and read the letter. He was slender and a bit frail, with a face dominated by huge eyebrows that curved upwards and outwards. When he had finished the letter, Dr. Suzuki asked me about Dürckheim and the other prisoners at Sugamo."3 (Italics mine)
While I hadn't paid much attention to this passage when I first read it, now it brought a flood of questions to mind, first and foremost
who was Graf [Count] Dürckheim (1896-1988)? And why was Dürckheim imprisoned as a suspected war criminal? Further, why had a suspected German war criminal been studying with D.T. Suzuki during the war years?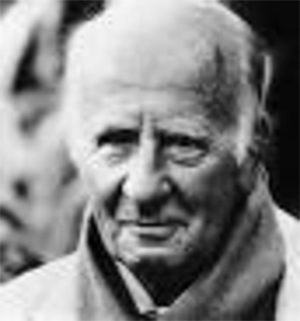 Fig. 2 - Graf Dürckheim
More important,
why had Suzuki accepted a suspected German war criminal, almost certainly a Nazi, as his student
if, as Satō claims, Suzuki "clearly had little regard for the Nazi leader, disapproved of their violent attitudes, and opposed the policies espoused by the party." Something didn't add up. And as if all of these questions were not enough, I was particularly struck by the following comments posted on Wikipedia's entry for Dürckheim:
Stunkard later became Suzuki's physician. That visit started a chain reaction of visitors to the Suzuki residence, one of whom was Philip Kapleau, author of The Three Pillars of Zen and founder of the Rochester Zen Center. Dürckheim thus was directly responsible for launching Zen into the American mainstream.4 (Italics mine)
Is it possible, I remember thinking, that a Nazi, imprisoned as a suspected war criminal, was "directly responsible for launching Zen into the American mainstream"? Perhaps this was just another of Wikipedia's many inaccuracies or at least a rhetorical overstatement. Or was it? These were just a few of the questions that drove me to examine the record more carefully.
Suzuki's Newspaper Articles in October 1936
In pondering where to begin my quest for more detailed information, it appeared that a chronological approach made the most sense, especially as it might reveal any changes in Suzuki's thinking that occurred along the way. Thus, a close examination of
his fall 1936 series of newspaper articles, describing a visit to Germany, seemed a good place to begin inasmuch as this series contained what appear to be Suzuki's first public comments on the Nazis.
Suzuki's views of the Nazis appeared in the Japanese Buddhist newspaper, Chūgai Nippō, on 10, 11, 13 October 1936.
Although the Nazis had set up large and brutal concentration camps like Dachau for political prisoners as early as 1933, the policy aimed specifically at Jews, known as the "final solution" i.e., their extermination, had yet to be implemented.
Nevertheless, various forms of Jewish persecution, as Suzuki himself notes, were already underway, most especially with the passing of the so-called Nuremberg Laws in September 1935. These laws included a ban on sexual intercourse between people defined as Jews and non-Jewish Germans and had the overall effect of preventing Jews from participating in German civic life, even visiting public parks or beaches.
While Suzuki defenders claim Suzuki could not have known in 1936 of the subsequent horrors of Hitler and the Nazis

, it is noteworthy that there was at least one Buddhist organization in Japan that understood as early as 1933 just how dangerous and anti-Buddhist the Nazi movement was and strongly condemned it. This group was the "Youth League for Revitalizing Buddhism" (Shinkō Bukkyō Seinen Dōmei).
In May 1933 the All Japan Federation of Buddhist Youth Organizations (Zen Nippon Bukkyō Seinen-kai Renmei) held its third national conference. The federation was composed of more than four hundred and fifty separate Buddhist groups, one of which was the Youth League. League representatives proposed, among other things, that the Federation go on record opposing "anti-foreign, militarist and nationalist ideologies," including movements that promoted the same.
As one expression of such an ideology, Youth League representatives put forward a motion condemning the Nazi Party and its leader Adolph Hitler:
Hitler is a person who is thoroughly suppressing the Jewish people by force and casually burning cultural treasures without a second thought. Furthermore, Hitler crushes without exception all liberals and advocates of peace who are incompatible with the Nazi spirit. Outrages of these kinds are both inhumane and anti-Buddhist, and we must resolutely protest them.5
The response of the conference host, Ōtani University, to this and similar League proposals was, in an unprecedented move, to force the entire conference off-campus to find a new meeting site. Not only that, the All Japan Federation expelled the Youth League from its midst. Given that Hitler had only been appointed Chancellor of Germany in January 1933 it can be said that the League's representatives were very insightful in their understanding of the Nazis and what their existence portended for Europe, let alone Japan. While there is no proof that Suzuki knew of the events surrounding the Youth League, he was a professor of Buddhism at Ōtani University, and it is difficult to believe that he was unaware of the Youth League's opposition to the Nazis or the price they paid for it.
1. Germany Reverts to the Dark Ages: Nazi Clarity and Grassroots American Protest, 1933-1934

As soon as Hitler came to power on January 30, 1933, the American Jewish press compared him to Haman, and the plight of Germany's Jews to those of ancient Persia, whom Haman had threatened with extermination. Boston's Jewish Advocate declared on March 7 that Germany's entire Jewish population of 600,000 "is under the shadow of a campaign of murder which may be initiated soon." It drew its readers' attention to an article published a few days before in the London Daily Herald that predicted that the Nazis would initiate a pogrom "on a scale as terrible as any instance of Jewish persecution in 2,000 years." [1] At Purim in mid- March 1933, the festival celebrating the Jews' deliverance from Haman, many rabbis devoted their sermons to condemning the rise of Nazi antisemitism in Germany. Rabbi Mordecai Kaplan indicated that Hitler was even more threatening than Haman in that he was attempting to make the whole world unsafe for Jews. Kaplan predicted that Nazi Germany could ultimately destroy modern civilization and thrust all of humanity "back to the days of ancient barbarism." [2]

On March 20, 1933, shortly after the Nazis assumed power in Germany, the New York Times declared that testimony from Americans returning home from visits to Germany left no doubt that to be Jewish there "now constitutes a crime." It reported the declaration of Prussian high commissioner Hermann Goering and minister of propaganda Josef Goebbels that the "Jewish vampire" was responsible for "all the troubles from which the Reich is suffering." The Nazi leaders proclaimed that it was "the duty of all Germans to persecute and harass" the Jews. [3] No Jew was exempt from such treatment. The Nazis physically attacked Jews; forcibly shut down Jewish businesses; drove Jewish professors from their lecture halls; barred Jews from practicing law, medicine, and other professions; and embarked on a campaign to prevent them from finding gainful employment in nearly any field. The Manchester Guardian noted that by shutting down Jewish-owned stores and savagely beating Jews in the streets, the Nazis had graphically demonstrated that they were immediately putting into effect a sweeping antisemitic doctrine. [4]

That same month German Jewish refugee Lion Feuchtwanger, whose home had been ransacked by Nazis while he was abroad and his manuscripts destroyed, told the New York Times that the Nazis had initiated "pogroms such as Germany has not seen since the Jewish persecutions of the fourteenth century," which were precipitated by the ludicrous accusation that Jews had caused the Black Death that destroyed one-third of Europe's population. Feuchtwanger had spoken with Jewish refugees in Paris, who told him of acts of antisemitic violence they had experienced or witnessed in Germany compared to which "the atrocities during the war paled." These refugees had insisted to Feuchtwanger that "[e]very Jew in Germany must expect to be assaulted in the street or to be dragged out of bed and arrested, to have his goods and property destroyed." Jews were dragged from automobiles and beaten, just because they were Jews. "Day after day," the corpses of Jews slain in antisemitic attacks were found "mutilated beyond identification." [5]

An American just returned from Berlin told the New York Times that he had cut short his trip there after witnessing a platoon of Nazi storm troopers brutally beat Jewish businessmen at a restaurant who had refused to purchase Goebbels's newspaper Der Angriff. Seizing the Jews, the storm troopers formed a double line and forced them to pass through a gauntlet to exit the restaurant. As each of the Jews attempted to make his way to the door, every storm trooper, "first on one side and then on the other, smashed him in the face," with brass knuckles and "kicked him with heavy boots," turning his face into "beef steak." [6]

A British visitor to the German capital described a similar anti-Jewish atrocity to the London Daily Herald not long afterward. As he sat in a cafe, five Nazis entered and without any provocation repeatedly beat the Jewish proprietor with rubber truncheons. They left the premises shouting, "Get out, you cursed Jew!" As the proprietor lay unconscious on the floor in a pool of blood, his wife rushed to his side and cradled his battered head in her lap. When the British visitor asked her to call for an ambulance, she replied, "What good is that? There are only Nazi doctors ... and they will not attend to anyone attacked by the Nazis." [7]

The American and British press provided extensive coverage of such incidents of antisemitic violence, which occurred with great frequency during the early months of Nazi rule. On March 25, 1933, the Manchester Guardian emphasized that the Nazi terror "did not consist of sporadic excesses [and] was not a series of disorders" but was "systematic and integral" to the Nazi system of government. [8]

The Nazis delighted not only in beating defenseless Jews, including the elderly and women, but in publicly degrading them. On April 4, 1933, the Manchester Guardian published a photograph, taken at Chemnitz in Saxony, that a Social Democratic refugee had smuggled out of Germany, showing grinning Nazis parading a Jew through the streets in a refuse cart. At Worms in late March 1933, the Nazis arrested three Jews, took them to a Sturmabteilung (SA) headquarters, and subjected them to a terrible beating. The storm troopers then entertained themselves by forcing the Jews to strike each other with cudgels. [9] Several days later in the same city, the Nazis confined arrested Jews in a pigsty. [10]

On April 1, 1933, the Hitler government staged a nationwide boycott of Jewish businesses and professional establishments, signaling the Nazi intention of making it impossible for Jews to earn a living. Fully half a million Nazi storm troopers enforced the boycott, forming squads in front of Jewish stores and offices that warned customers not to enter them. H. R. Knickerbocker, Pulitzer-prize winning Berlin correspondent of the New York Evening Post, reported that storm troopers had forcibly prevented his Evening Post colleague Albion Ross from entering a Jewish-owned department store in the Rosenthalerstrasse, and beat him after they ejected him from the doorway, shouting, "Damn dog!" while a policeman looked on indifferently. [11]

After reading Knickerbocker's dispatches from Berlin in the Evening Post, John Haynes Holmes, minister of New York City's Community Church, wrote to him that Germany had reverted to the Dark Ages. [12] Particularly frightening was the symbol that the storm troopers pasted over the entrance to every Jewish-owned store and physician's and lawyer's office as a "badge of shame": a yellow circle on a black background. This was the mark Christians had required Jewish businessmen, lawyers, and physicians to use during the Middle Ages to identify themselves, and it indicated a reversion to the vicious antisemitism of that era. [13]

James G. McDonald, League of Nations high commissioner for refugees from 1933 to 1935, stated that the boycott, which he observed in Berlin, was effective because it demonstrated "that Jewish trade could be completely stifled." McDonald noted that although the Nazis had scheduled the boycott to last only a day, "an equally destructive discrimination against all Jews in law, medicine, school, civil service, shops, and industry ... continue[d] unabated." [14]

The day after the boycott, the National Socialist Women's Federation in Berlin called on German women to never again patronize a Jewish store, physician, or attorney, and to ensure that their families did not "until Jewry has been destroyed." It reminded German women that they were "fighting a holy war." [15]

On April 7, 1933, the Hitler government enacted a law discharging Jews from the civil service. Professors were included because universities in Germany were administered by the state. Jews were defined as persons with at least one Jewish grandparent, and non-Jews married to Jews were included in the decree. Only those who were war veterans or had been appointed to their posts prior to 1914 were exempted, because of pressure from President Paul von Hindenburg. As a result, many of Germany's leading academics and intellectuals were forced into exile. [16]

As succeeding chapters will show, Germany's institutions of higher learning quickly deteriorated to the point that they could not properly be called universities. Martha Dodd, daughter of William E. Dodd, U.S. ambassador to Germany from 1933 to 1938, who had served as president of the American Historical Association, stated that when she lived with her father in the Third Reich, Germany's universities were just "elevated institutions of Nazi propaganda." She recalled that Ambassador Dodd, a longtime professor who had studied in Germany at the University of Leipzig around the turn of the century, "was so shocked and sickened" by the damage the Nazis inflicted on higher education that "he dreaded even passing through a university town." He refused to accept any honorary degree from a German university. [17]

On April 24, 1933, Frederick T. Birchall, New York Times correspondent in Berlin, wrote that the Jews in Germany were facing an impending catastrophe. The Nazis had relegated them to a position even lower than second-class citizens - they were "to be like toads under the harrow." [18] Thousands of them had been deprived of homes and driven from employment but lacked the funds necessary to leave. American reporter Dorothy Thompson wrote in Berlin in May 1933 that Germany's Jews were "truly in a hopeless state," because they were no longer permitted to earn a living. [19] Those Jews with the means to escape Germany were required by the Hitler government to leave behind nearly everything they had. The New York Times reported in early May that Jewish refugees were arriving in Paris at a rate of 200 a day, and that nearly all were "reduced to a state of poverty." [20]

During the spring and summer of 1933, American and British journalists continued to publish alarming reports about Nazi persecution, drawn from their own observations and investigations, and from refugees able to flee to France, the Saar, the Netherlands, Poland, and Spain. By April 1933, the Nazis had confined an estimated 45,000 political opponents and Jews in newly established concentration camps and in SA headquarters, known as Brown Houses, that the Manchester Guardian called "nothing less than torture chambers." [21] (SA members were known as Brown Shirts, and brown was the Nazi color.)

A Manchester Guardian correspondent, reporting from Germany, declared that "[t]he inquirers by digging only an inch below the surface, will in city after city, village after village, discover such an abundance of barbarism committed by the Brown Shirts that modern analogies fail." He considered the storm troopers far more dangerous and sadistic than American gangsters, professional killers whom they somewhat resembled. The American gangster at least led a life of danger, confronting far more powerful armed government forces. By contrast, the German government's armed police and military forces were allied with the storm troopers. The Brown Shirts, carrying revolvers and pistols, and in some places armed with carbines and steel helmets, confronted as adversaries "helpless Jewish shopkeepers" and "defeated and unarmed Republicans." [22]

American newspaper reporters posted in Berlin emphasized to James G. McDonald on his visit there in the spring of 1933 the horror of Nazi brutality and antisemitism. Charles Elliot of the New York Herald Tribune told McDonald that "the degree of violence and intolerance was unprecedented in Western Europe." McDonald found Pulitzer Prizewinning reporter Edgar Ansel Mowrer, Berlin correspondent for the Chicago Daily News, "highly overwrought" when he met with him on March 30, 1933. Mowrer "could talk of little but terror and atrocities" and described the Nazi leaders as "brutes [and] sadists," McDonald noted in his diary. [23]

McDonald also found very ominous Adolf Hitler's remarks to him about what he planned to do to Germany's Jews in a personal conference with the Fuehrer in Berlin on April 8, 1933. When McDonald returned to the United States later in the month, he reported that Hitler had told him: "I will do the thing that the rest of the world would like to do. It doesn't know how to get rid of the Jews. I will show them." McDonald told James Warburg, son of prominent Jewish banker Paul Warburg, that Hitler had said at their meeting, "I've got my heel on the necks of the Jews and will soon have them so they can't move." In his conversation with Warburg, McDonald "predicted that German Jews would retrogress to medieval ghetto status." [24]

Because no country allowed any significant number of Jewish refugees to enter, Germany became, as Lord Melchett stated in May 1933, "an absolute death trap" for its 600,000 Jews. Lord Melchett emphasized that "there was no escape of any kind" for them. [25] New York Times correspondent Otto Tolischus wrote from Berlin in September 1933 that, if other countries including the United States lowered their immigration barriers, there was no doubt that "the vast majority" of Jews would leave Germany immediately. But unfortunately, "few of those seeking to emigrate entertain any hope of finding room in the other western countries." [26]

Tolischus stated that the majority of Jews in Germany were doomed. Because under the Hitler regime "Jews are in practice barred from all higher schooling and all the 'academic' professions," they had no prospects other than manual laborer. He noted that German Jews already referred to the older members of their community as "the lost generation," fated to struggle for a short time living on handouts "and then die out." [27]

Michael Williams, editor of the Catholic magazine The Commonweal, returning in June 1933 from a trip to Germany to investigate Nazi persecution, also considered the plight of Jews in Germany so desperate that they could not survive there. Williams stated that the Nazis' intention was to "absolutely eliminate the Jewish portion of the German nation." Williams asserted in the New York Times that the Nazi oppression of Jews "probably surpasses any recorded instance of persecution in Jewish history." He called the situation of Jews in Germany "deplorable beyond words." Williams appealed to the League of Nations to "come quickly and strongly to the rescue!" to prevent "the worst crime of our age" from proceeding: "the deliberate extinction of nearly 1,000,000 men, women, and children." [28]

That same month, the American Jewish Committee (AJC) published the 112-page White Book, designed to provide the American public with as complete an account as possible of the Hitler government's antisemitic laws and regulations, and of Nazi brutality and threats against Jews, from 1923 until May 1933. The AJC White Book, whose publication was announced in the New York Times, presented translations of the complete text from the official German law gazette, of "the numerous decrees promulgated under Chancellor Hitler prohibiting the employment of Jews in the professions, State services, [and] the schools." This was followed by eyewitnesses' reports of "the acts [of] oppression and violence" against Germany's Jews. [29]

American Jewish leaders observing developments in Germany during the summer and fall of 1933 concluded that Jews had no future there. Rabbi Stephen S. Wise, honorary president of the AJCongress, who spent time in Europe that summer speaking with refugees from Germany, wrote that "the Jews of Germany are finished." Judge Julian Mack stated that the Jews in Nazi Germany faced a fate worse than they had in Inquisitorial Spain, [30] Alexander Brin, editor of Boston's Jewish Advocate, one of America's leading English-language Jewish weeklies, on his return to the United States in October 1933 after a trip to Germany, called the Hitler government "the most barbaric and savage movement since the Dark Ages." [31]

In September 1933, Germany's most eminent novelist, Thomas Mann, winner of the Nobel Prize for Literature, expressed the deepest pessimism about the impact of Hitler's rule. Mann had chosen to go into exile in France because of his anti-Nazi convictions. Emphasizing that Nazi rule was not an ephemeral phenomenon but would have long-term impact, he declared that Nazi policies would transform Germany into a place "intellectually so barren" that it would take "centuries before she can regain something of her former intellectual and cultural prestige." [32]

Albert Einstein, the most renowned exile from Nazi Germany, publicly condemned the Hitler regime from the beginning. Outside the country when the Nazis assumed power, Einstein declared that he would never return to Germany, and stated: "I do not desire to live in a country or belong to a country where the rights of all citizens are not respected and where freedom of speech among teachers is not accorded." [33] He appealed for world protest against Nazism. Shortly after the Nazis came to power they ransacked Einstein's weekend home at Caputh, outside Berlin, and confiscated his belongings. They also seized his bank account and securities. [34] In March 1933, Einstein resigned from the Prussian Academy of Sciences, to which he had belonged since 1913, in protest against Nazi policies. He expressed disgust with German scientists who had "failed in their duty to defend intellectual values." [35] Einstein sailed permanently for the United States in October 1933 and never went back to Germany. He became a faculty member at the Institute for Advanced Study in Princeton, New Jersey, a center for research and postgraduate training organized by Jewish educator Abraham Flexner on an endowment by Jewish department store magnate Louis Bamberger and his sister, Caroline Bamberger Fuld. [36]

Because of Einstein's stature as one of the most eminent scientists of modern times, the American press gave particular attention to his denunciations of Nazi persecution of Jews and political opponents. The Hitler government's abusive and insulting treatment of such a highly respected man of learning was further confirmation to many in the West that Germany had lapsed into barbarism.

When the Hitler government arrested British journalist Noel Panter of the London Daily Telegraph in late October 1933 on charges of transmitting "atrocity reports" abroad and espionage, the American press speculated that the Nazis were attempting to extend to the foreign press the censorship it enforced on German newspapers. Panter was charged with espionage because, in reporting on a speech Hitler made in Kelheim, Bavaria, he had noted the military character of the massive storm troopers' demonstration that accompanied it. Panter described 20,000 uniformed storm troopers goose-stepping past SA chief of staff Ernst Roehm, "with rifles at the slope and with steel bayonets," and noted participation by the Reichswehr (German army) in the demonstration. Germany had recently withdrawn from a League of Nations disarmament conference, and the SA's display of military equipment raised fears in the West that the Hitler government was preparing for a significant military buildup. [37]

The American press, like the British, voiced grave concern about Panter's arrest and the Nazis' refusal to allow him counselor any contact with British consular officials, although academia remained silent. The New York Times reported that British public opinion was "thoroughly aroused" over Panter's imprisonment. The Nazis held Panter incommunicado for three days, denying him even a toothbrush or razor, while the British cabinet met to discuss its options and the British press expressed "the strongest editorial indignation." Panter faced at least two years in prison under the charges. British emissaries managed to gain access to Panter after three days, and six days later the Hitler government expelled the British journalist from Germany. Arriving in Britain, Panter declared in a radio address that liberty had completely vanished from Germany. [38]

Summing up eleven months of Nazi rule in late December 1933, the New York Times concluded that the calendar year was ending with Germany's Jews in a dismal situation. They had been degraded to "pariahs." The Hitler regime had shut down a large proportion of Jewish-owned businesses and forced a great many others to "replace Jewish directors, managers, and other important employees with Nazis." The minister of finance had decreed that tax and customs officials refuse contact with "non-Aryan" representatives of businesses, even if they were war veterans. The New York Times noted that many marketplaces and fairs prohibited Jews from engaging in any business, and that some of Germany's towns now forbade Jews from entering them. [39] Jews were virtually barred from the professions and from higher education.

The New York Times also reported that the Nazis had made life miserable for Jewish children in the common and intermediate schools. They were ostracized and harassed by their fellow pupils and teachers. The Times cited the account of the twelve-year-old daughter of an American diplomat in Germany, who described how the teacher on a class excursion had separated the Jewish pupils from the rest of the class and ordered them to keep their distance from the" Aryans" on their walk. School curricula gave significant emphasis to the propagation of Nazi antisemitic doctrines. [40] Alexander Brin wrote in October 1933 that Germany's public schools had promulgated so much antisemitism in the classrooms that were the Hitler regime to be "overthrown tomorrow," it would probably take generations to repair "the damage that has been done by the poison instilled into the minds of the children." [41]

During late 1933 and early 1934, some of the journalists in the West best informed about German affairs, who had visited Nazi Germany for extended periods during the early phases of Hitler's rule, astutely warned about the very real possibility of a large-scale genocide of Germany's Jews. Writing in November 1933 in the Jewish magazine Opinion, edited by Stephen S. Wise, Belgian journalist Pierre van Paassen, drawing on interviews with Jews that he had recently conducted in three widely separated cities in Germany, stated that "the position of the German Jews is getting worse every day" and called for international action to save the German Jewish community "from physical extinction." He endorsed Rabbi Wise's call for the settling of 150,000 German Jews in Palestine. But van Paassen warned that unless such a plan were carried out at once, "there will be no 150,000 German Jews left to be settled in Palestine." [42]

Dorothy Thompson wrote in Opinion in March 1934 that the Nazis' aim was "to eliminate the Jews." Thompson, wife of novelist Sinclair Lewis and a non-Jew, had served as Berlin correspondent for theNew York Evening Post and had published a series of articles in May 1933 on Nazi atrocities against Jews in the Jewish Daily Bulletin and for the Jewish Telegraphic Agency. In her Opinion article, entitled "Germany Is a Prison," Thompson stated that because the Nazis were unable "to assassinate half a million Jews in cold blood," they had launched a "cold pogrom," forcing the Jews to leave Germany "by closing down one by one opportunities to earn a living or educate their children beyond the elementary grades, and by social ostracism." This "campaign of persecution" had caused a large number of Jews in one year of Nazi rule to leave Germany, despite the enormous difficulties of stiff immigration barriers everywhere in the world. Those Jews remaining in Germany, driven by the Nazis from their businesses, jobs, and schools, faced economic catastrophe. [43]

By the spring of 1934, the American reading public had access to books in which prominent journalists, politicians, and Jewish leaders described Nazi Germany as barbaric and detailed Nazi atrocities. In March a symposium entitled Nazism: An Assault on Civilization was published that included passionate denunciations of the Hitler regime by former New York governor and presidential candidate Al Smith, Unitarian minister John Haynes Holmes, Rabbi Stephen S. Wise, and writer Ludwig Lewisohn. AFL president William Green and reformer Alice Hamilton analyzed and forcefully condemned Nazi labor and women's policies, respectively. Dorothy Thompson described the "wanton cruelties" inflicted by the Nazis. In the concluding article, Governor Smith wrote that if Nazism prevailed, those who had fought "for spiritual and political freedom have fought in vain." [44] Germany Unmasked by Robert Dell, veteran Manchester Guardian correspondent, appeared at the same time. It opened with a statement by a diplomat stationed in Berlin: "The conditions here are not those of a normal civilized country and the German Government is not a normal civilized Government and cannot be dealt with as if it were one." [45]

That spring, the American and British press reported yet another ominous development in Germany: the Nazis' revival of the medieval blood libel accusation, which they aggressively disseminated throughout the Reich using official party newspapers. The blood libel, which had no basis in fact, charged the Jews with kidnapping Christian children, torturing and murdering them to mock Jesus, and draining their blood to mix with matzoh at Passover (Pesach) and with Purim pastries. On May 1, 1934, Julius Streicher, Nazi gauleiter of Franconia and political commissar of the Bavarian state government, published a special May Day edition of the Nazi newspaper Der Sturmer of 130,000 copies, devoted to documenting 131 alleged Jewish ritual murders from 169 B.C.E. to 1929 C.E. The May Day ritual murder issue contained two heavily underscored red banner headlines declaring "Jewish murder plot against non-Jewish humanity exposed." The cover depicted two Jews, one holding a bloodstained knife and the other collecting in a dish streams of blood gushing from the slashed throats of "Aryan" women. Other illustrations showed "children being done to death in the most revolting circumstances by Jews." [46]

The London Times called Der Sturmer's ritual murder issue "a crudely horrible production" that was "designed to excite racial fanaticism to a bloodthirsty pitch." [47] Besides the "obvious incitements to violence" against Jews, the Times editorialized that reviving the ludicrous and long-discredited blood libel accusation "did grave damage to the intellectual reputation of the new Germany." [48]

Western journalists believed that the publication of Der Sturmer's special ritual murder issue placed all of Germany's Jews in immediate physical danger because, as the London Times noted, the person responsible was no less than Julius Streicher, "one of the most prominent members of the Nazi 'inner circle.'" The New York Times reported that succeeding issues of Der Sturmer were "as full of anti-Jewish hatred as their predecessors" and that they published "the usual caricatures and epithets." [49]

Indeed, belief in the blood libel accusation against the Jews was sufficiently widespread in Germany that it had inspired a pogrom shortly before the appearance of Der Sturmer's May Day issue. During the night of March 25-26, 1934, residents of the town of Ellwangen, Mittelfranken (Central Franconia), in Bavaria smashed the windows of Jewish homes, while onlookers shouted in chorus: "In this Pesach there flows no Christian but Jewish blood." [50]

The publication of the ritual murder issue of Der Sturmer coincided with the Hitler regime's opening of a series of special performances of the intensely antisemitic Oberammergau Passion Play, discussed in Chapter 4, which was highly popular among American exchange students studying in Germany and visiting American academics. The Nazis believed that exposing Americans to the passion play's images of the Jews as a race forever cursed for their crime of deicide would help them spread antisemitism abroad. In May 1934, they decided to exploit Der Sturmer's ritual murder issue in the same manner. The New York Times reported that Julius Streicher, in a storm trooper's uniform, had in Nuremberg personally presented a copy of the issue to each of the nineteen members of a delegation of British journalists on their way to attend the passion play at Oberammergau. [51]

In the latter part of the month the Berlin periodical Fridericus and Der Deutsche, organ of the German Labor Front, also put forward the blood libel accusation. Fridericus warned that "[t]hrough the Jews, peoples and their culture die" and predicted that there no longer would be any more room for Jews in Germany. How the Jews' removal was to be accomplished, by expulsion or by extermination, it did not say. [52]

-- The Third Reich in the Ivory Tower: Complicity and Conflict on American Campuses, by Stephen H. Norwood
Be that as it may, Suzuki went to England in 1936 where he delivered a set of lectures that he would publish as his famous Zen Buddhism and Its Influence on Japanese Culture in 1938 (republished in the postwar era as Zen and Japanese Culture). Following the conclusion of his lecture tour in England, he went to Paris to conduct bibliographical research, and then on to visit some distant relatives living at the time in Rüdesheim am Rhein, a small village on the Rhine River west of Wiesbaden.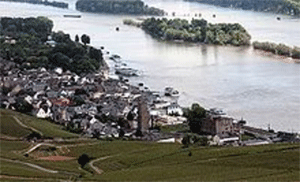 Fig. 3 - Rüdesheim am Rhein
In connection with his visit to Rüdesheim, Suzuki published a series of articles in the Buddhist newspaper Chūgai Nippō under the title "From a Spot on the Banks of the Rhine"
(Rain kahan no ichigū kara). The initial sections of his article consisted of a fairly ordinary travelogue in which Suzuki described such things as visits to local churches and reflections on the cultural implications of the stone-based architecture of Germany versus the wood-based architecture of Japan. He then went on to describe the political events he observed while in Germany, including the following description of the Nazis and his thoughts about them.
I would like to express my appreciation to the late Kyoko Selden, Senior Lecturer in Japanese at Cornell University, and James Mark Shields, Associate Professor at Bucknell University, for their helpful suggestions and advice throughout the translation process. That said, the final responsibility for the accuracy of the translation, not to mention the accompanying commentary, is mine alone.
Translation
My relative has been living in this city [i.e., Rüdesheim am Rhein] for a long time and has many acquaintances. When he meets his acquaintances they exchange greetings by giving the Nazi salute and saying, "Heil Hitler!" When I asked my relative the reason for his celebration of Hitler, what he told me is briefly as follows:

Before Hitler arrived on the scene there were many political parties in Germany. As a consequence, political affairs were unable to find a direction and citizens became more and more depressed as time went on. They were at their wit's end, wondering what was to become of them.

Hitler, however, was able to unite the people and lead us with a definite goal in mind

. Thus we have never experienced a greater sense of relief than we have today. While we don't know much about politics, we have never enjoyed greater peace of mind than we have now. Isn't that reason enough to praise Hitler?

This is what my relative told me, and

I agree this is quite reasonable

.

Changing the topic to

Hitler's expulsion of the Jews, it appears there are considerable grounds for this

, too. While it is a very cruel policy, when looked at from the point of view of the current and future happiness of the entire German people,

it may be that, for a time, some sort of extreme action is necessary in order to preserve the nation

. From the point of view of the German people, the situation facing their country is that critical.

On occasion, in England, too, I have encountered Jews. I recently met a young self-professed wealthy poet who had been persecuted and expelled from Germany. After listening to his story, I felt sorry for him because he suddenly found himself living in poverty in a foreign land. As regards individuals, this is truly a regrettable situation.

Fig. 4 - 1936 Nazi Rally in Nuremburg

Recently the Nazis held a major rally in Nuremburg. At that time

Hitler announced what may be considered to be the principles underlying the expulsion of the Jews

. These principles are as follows:

The Jews are a parasitic people who are not indigenous, i.e., who develop no connection to the land. They are neither farmers nor industrial workers. Instead, they are merchants situated between producers and consumers. As such they are the class that extracts profits from both groups. In this respect, i.e., in intellectual terms, it can be said that they are far more developed than the indigenous German people. After the Great War [WW I] they rushed like a flood into Germany. Taking advantage of the German people's exhaustion, they monopolized profits in the commercial sector while utilizing their power in the political arena solely to advance their own interests. As a result, the German people became increasingly fearful with the result that someone like Hitler appeared on the scene. That is to say, the expulsion of the Jews is an action taken in self-defense. It is the resistance of indigenous people to immigrants from outside.

The fact that they have no country is karmic retribution (J. gōhō) on the Jews. Because they have no attachment to the land and are wanderers, it is their fate to intrude into state structures created by others. As a result they are primarily involved in intellectual activities, an area in which they have shown great ability. Intellectual activities broadly interpreted means that they are members of the ruling class. In the case of today's German people they find it extremely difficult to accept their country being disturbed by a foreign race.

This appears to be the feelings and assertion of Hitler and others.

It is for this reason that the Nazis fiercely attack Soviet Russia. They claim that the core of the Communist Party, beginning with Stalin himself, is composed of either Jews themselves or their relatives who have some connection to them and that, since people like these are up to no good, one of the great missions of the German people is to crush Soviet Russia.

The speeches given by the leaders at the recent Nazi rally in Nuremburg, among others, were very extreme. They directly attacked the Soviet Union as their great enemy of the moment. They said as much as could be said in words, completely ignoring diplomatic niceties and attacking them viciously.

From looking at the newspapers, you can get a good sense of their truly fierce determination

. People are saying that if, in the past, the leaders of one country had done something like this it is inevitable that within twenty-four hours the other country would have declared war. In any event,

the Nazis' determination is deadly serious!

Fig. 5 - Hitlerjugend

The Nazis have focused their attention on youth movements, including engagement in volunteer labor and marching with spades on their shoulders with the goal of communing with nature.

I believe this is something that is truly fine no matter in what country it takes place. I will, however, not immediately judge the rights and wrongs of a situation in which totalitarianism (J. zentaishugi) is overly emphasized and everyone has to wear military uniforms. That said, placing a spade on one's shoulder and harvesting the bounty of the earth without payment as a form of mutual assistance is something I would most definitely like to have Japanese youth do.

Setting aside the question of Communism's ideology, the people at its core are intellectuals who have never been intimately connected with the land. Furthermore, their ideology is something that has been directly imported from abroad and has no roots in the history of that country. Taking their claims to be absolute, they butcher those who oppose them without hesitation. This is something that others and I can in no way approve. While it is true that Nazis and Fascists also insist on totalitarianism, in one sense it can be said that theirs is a form of resistance to Communist actions.

Or it can also be understood as turning the Communists' methods to their own advantage.

Fig. 6 - Stahleck Castle

About an hour and a half boat ride south from the city of Rüdesheim is an old city on the other shore known as Bacharach. On the mountain behind this city is an old castle called Stahleck Castle. This has been restored in recent years as a lodging for male and female youth groups. The outside of the castle has been maintained as it was with stones piled one on top of another in what is clearly a solid structure. The interior, though plain, has been modernized and made into a well-appointed facility.

During the summer, youth groups are accommodated here where they lead a disciplined life and visit nearby historical sites. Nazi lecturers are invited to speak on such things as Nazi views and institutions as well as engage in discussions. The room where medieval knights once met is now used as a lecture hall, and in it is a bust of Hitler. The youth in the hall explained that this is the only bust that Hitler had made for youth groups. Although only half of the castle tower remains, I was informed there are plans to completely restore it in the near future. If I had more historical and architectural knowledge of old castles I would be able to share more interesting impressions but, unfortunately, I am unlearned in these matters so I cannot do any better than this.

In any event, in Japan there should be a better understanding of the purpose of the lifestyle followed in a Zen temple. I would like to have youth experience this. Further,

inasmuch as youth in the True Pure Land sect [of Buddhism] and others have aspects that appear to be overly aristocratic I would like to see them, too, practice the lifestyle of Zen training monks (J. unsui), communing with the earth and developing the habit of unstintingly devoting themselves to labor. This is, of course, what the German youth movement is doing

, but we have had a method of character building in Japan from ancient times.
At this point Suzuki ends his discussion of the Nazis and concludes his article with some final comments on differences he noted between Buddhism and Christianity based on what he had seen in Germany.
Comments
The first thing to be noted about the above is that it is one of two competing translations of the same material. Satō Kemmyō Taira, in collaboration with Thomas Kirchner, made a second translation that is available here: [Satō, Kemmyō Taira. "Brian Victoria and the Question of Scholarship." The Eastern Buddhist 41/2, pp. 147-150].
Some readers may want to read Satō's translation first before reading the following comments, although that is not necessary. What is remarkable about these two translations is how starkly they differ in their portrayal of Suzuki's comments on the Nazis. Given Satō's earlier comments it will not surprise the reader to learn that his translation serves not only to exonerate Suzuki from any possible Nazi sympathies, but also portrays him as a critic and a brave opponent of Nazi policies, especially their oppressive treatment of Jews.
By comparison, the translation that I provide here, presents Suzuki's views in a more nuanced manner, suggesting at least some degree of sympathy or at least understanding of the Nazis and their policies. Readers familiar with Japanese are invited to read the article in the original as attached in Appendix II.
At any rate, these two translations, one that completely exonerates Suzuki and the other that implicates him, vividly demonstrate the crucial role played by the translator who, at least to some degree, ends up being an "interpreter" of the text's meaning, especially in light of the often ambiguous nature of the Japanese original. It is also a vivid reminder of just how dependent the reader is on the competence of translators, including their political and religious affiliations as well as their personal agendas. In short, in the world of translations is definitely a case of reader beware!
Preliminary Background Remarks
So how then does one go about deciding which of two significantly different translations is correct? The traditional way, of course, is to undertake a lexical analysis, i.e., a careful word-by-word, phrase-by-phrase comparison of the original text with each of the translations. That is to say, to question which translation more accurately conveys the meaning of the original?
Those inclined to traditional textual exegesis are invited to read Appendix I of this article. There readers will find an introduction to the key differences between the two translations together with an analysis of the Japanese terms leading to these differences. The major difficulty with this approach, however, is that, at least for the non-specialist reader, these discussions can easily be viewed as semantic quibbling. Is there no better method than this?
The author's view is that when faced with translations of political, not to mention religious, texts,
it is helpful, even crucial, to examine the Zeitgeist or "spirit of the times" in which they were written.
Further, examination of the prevailing Zeitgeist should be matched by a similar exploration of the inner world-view of the writer. While such studies may not in themselves be definitive in determining the meaning of a text, they can at least serve as a helpful guide to the probable or likely meaning of a text.
In short,
the societal context within which a piece is written, coupled with the writer's personal background, are important and often neglected methods for determining the meaning of a text. In Suzuki's case, the question is not only the meaning he himself meant to convey, but also, what the editors of a major Buddhist newspaper would have allowed him to say in October 1936.
As Sueki Fumihiko, one of Japan's leading historians of modern Japanese Buddhism, points out: "When we frankly accept Suzuki's words at face value, we must also consider how, in the midst of the situation as it was then, his words would have been understood."6 In other words, what would Suzuki's readers have thought he meant?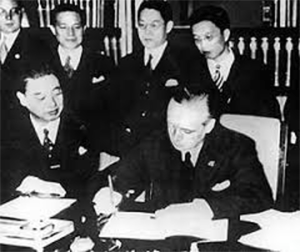 Fig. 7 - Signing of Anti-Comintern Pact
Societal Background
In examining the larger societal context, first and foremost is the fact that
October 1936, the time these articles were written, was just one month before the signing of the first overtly military pact between Japan and Germany. Known as the Anti-Comintern Pact, it was signed in Berlin on November 25, 1936.
7 Ostensibly it was directly against the Communist International (aka Comintern) but in reality it was directed against both the Soviet Union and Communism in general. The Pact read in part:
"recognizing that the aim of the Communist International, known as the Comintern, is to disintegrate and subdue existing States by all the means at its command; convinced that the toleration of interference by the Communist International in the internal affairs of the nations not only endangers their internal peace and social well-being, but is also a menace to the peace of the world desirous of co-operating in the defense against Communist subversive activities."8 (Italics mine)
The key element of this pact was the absolute rejection of Communism on the part of both the German and Japanese governments.
This was not simply an expression of foreign policy but represented key domestic policy for both nations. In Japan's case, the Japanese Communist Party had been immediately banned following its creation in July 1922. Further, between 1928 and 1937 some 60,000 people were arrested for harboring "dangerous thoughts" whether they were procommunists, radical socialists, anarchists, pacifists or simply labor organizers.9
Needless to say, Suzuki was not among those 60,000 arrested nor was he even questioned. This is despite the fact that, according to Satō, Suzuki's newspaper article was "another example of Suzuki taking a public stance at odds with the ideology of the Japanese militarist government."10 (Italics mine) As implied by the word "another," Satō claims that throughout the war years Suzuki continued his opposition, however muted, to the militarist government, again without ever being questioned, let alone detained or censored, concerning anything that he wrote or said. If true this would be almost an unprecedented feat for that period.
Nevertheless, in light of the preceding background information,
there is one area of broad agreement between the two translations, i.e., Suzuki was clearly opposed to the Soviet-style Communism
. Among other things, this is because he clearly regarded it as a "totalitarian" form of government. Needless to say,
his condemnation of Soviet-style Communism would have been widely welcomed in official Japan, as well as Germany, at a time when these two countries were about to sign the Anti-Comintern Pact.
Yet, it is significant that even in the course of condemning Communism in Russia Suzuki wrote: "Setting aside the question of Communism's ideology, the people at its core are intellectuals who have never been intimately connected with the land." (Italics mine)
Is it possible that Suzuki was not opposed to Communism per se but, instead, to the Soviet version of that ideology?
This is at least one possible interpretation of why Suzuki suggested Communism's "ideology" should be exempted from discussion.
inasmuch as youth in the True Pure Land sect [of Buddhism] and others have aspects that appear to be overly aristocratic I would like to see them, too, practice the lifestyle of Zen training monks (J. unsui), communing with the earth and developing the habit of unstintingly devoting themselves to labor. This is, of course, what the German youth movement is doing