John Jacob Astor, 1st Baron Astor of Hever
by Wikipedia
Accessed: 10/12/19
The real circle of initiates in the twentieth century, however, would appear to include the following names: [Alfred] Milner, Abe Bailey, George Parkin, Lord Selborne, Jan Smuts, A. J. Glazebrook, R. H. Brand (Lord Brand), Philip Kerr (Lord Lothian), Lionel Curtis, Geoffrey Dawson, H. A. L. Fisher, Edward Grigg, Leopold Amery, and Lord Astor. Since 1925, when Milner died, others have undoubtedly been added. This circle, with certain additional names, we shall call the "inner core" or the "inner circle" of the Milner Group....-- The Anglo-American Establishment: From Rhodes to Cliveden, by Carroll Quigley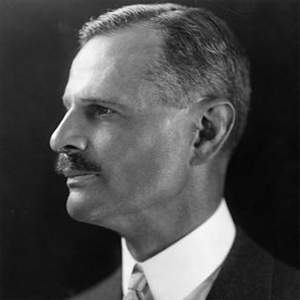 Lieutenant Colonel The Right Honourable The Lord Astor of Hever, DL
John Jacob Astor V, 1st Baron Astor of Hever
Personal details
Born: 20 May 1886, Manhattan, New York City, U.S.
Died: 19 July 1971 (aged 85), Cannes, France
Political party: Conservative
Spouse(s): Lady Violet Mary Elliot-Murray-Kynynmound (m. 1916; died 1965)
Children: Gavin Astor; Hugh Waldorf Astor; John Astor
Parents: William Waldorf Astor; Mary Dahlgren Paul
Relatives: See Astor family
Alma mater: Eton College; New College, Oxford
Lieutenant-Colonel John Jacob Astor V, 1st Baron Astor of Hever, DL (20 May 1886 – 19 July 1971) was an American-born English newspaper proprietor, politician, sportsman, military officer, and a member of the Astor family.[1]
Biography
Astor was born in Manhattan, New York City, in 1886, the fourth child of William Waldorf Astor, 1st Viscount Astor (1848–1919), and Mary Dahlgren Paul (1858–1894). He was five years old when his family left New York to live in England.[1] He was raised on an estate purchased by his father at Cliveden-on-Thames in Buckinghamshire and was educated at Eton College and at New College, Oxford.[2] Upon his father's death in 1919, John Jacob V inherited Hever Castle near Edenbridge, Kent, where he lived the life of an English country gentleman.
Olympic Games
John Jacob Astor V represented Great Britain in rackets at the 1908 Summer Olympics, winning the gold medal in the men's doubles competition together with Vane Pennell, and winning bronze in the men's singles event.[citation needed]
Astor had been the British Public Schools rackets champion in 1904–1905, and in the same year as his Olympic competition he played singles and doubles in the British Army rackets championships.[3]
Despite a later loss of leg, he was able to play and win against younger opponents at squash on a prosthetic limb.[2]
Military service
He served in the 1st Life Guards, which he joined in 1906[3] after a year at Oxford, and was Aide-de-Camp to Baron Hardinge, Viceroy of India between 1911 and 1914. Within his regiment he was promoted Captain in 1913 and Major in 1920.[3]
In World War I, he was wounded serving with his regiment at Messines in October 1914. After recovering he returned to the Western Front, rising to the rank of Lieutenant-Colonel commanding 520 Household Siege Battery of the Royal Garrison Artillery and awarded the Légion d'Honneur as a Chevalier. In September 1918, near Cambrai, his right leg was shattered by a shell and later amputated.[2]
He was Honorary Colonel of the Kent and Sussex Heavy Regiment, Royal Artillery, between 1927 and 1946 and Honorary Colonel of the 23rd London Regiment, between 1928 and 1949. In World War II he was Lieutenant-Colonel of the 5th Battalion, City of London Home Guard, a unit drawn from newspaper employees,[4] between 1940 and 1944.[3]
Marriage and children
Astor married Lady Violet Mary Elliot-Murray-Kynynmound (born 28 May 1889, died 3 January 1965) on 28 August 1916. She was the third daughter of Gilbert Elliot-Murray-Kynynmound, 4th Earl of Minto and his wife Lady Mary Caroline Grey. From her previous marriage to Major Lord Charles George Francis Mercer Nairne Petty-Fitzmaurice, who was killed in action at Ypres in 1914, Lady Violet had two children, Margaret and George.[5]
Lord and Lady Astor had three sons:[6]
• Gavin Astor, 2nd Baron Astor of Hever (1 June 1918 - 28 June 1984), married Lady Irene Haig, youngest daughter of Douglas Haig, 1st Earl Haig, and Dorothy Maud Vivian, and had five children including John Jacob "Johnny" Astor VIII.
• Lt Col Hon Hugh Waldorf Astor (born 20 November 1920, died 7 June 1999), married Emily Lucy Kinloch, a niece of Diana Vreeland, and had five children.
• Hon John Astor (born 26 September 1923, died 27 December 1987), married Diana Kathleen Drummond, a grandniece of Herbert Samuel Holt, and had three children.
Career
He was a director of the Great Western Railway between 1929 and 1946. He held the office of Lieutenant of the City of London in 1926. He held the offices of Justice of the Peace from 1929 and Deputy Lieutenant of Kent from 1936 until 1962. He was a director of Hambros Bank between 1934 and 1960. He was Vice-Chairman of Phoenix Insurance between 1941 and 1952 and Chairman of between 1952 and 1958. He was a director of Barclays Bank between 1942 and 1952.[citation needed] on page 117 of "some recollections by A.W. Tuke AND R.J.H Gillman" Barclays Bank Limited 1926-1969 (c) Barclays Bank Limited 1972 under appendix I (Directors of Barclays Bank Limited from 1896 to 1969 Printed in Great Britain at the University Press, Oxford by Vivian Ridler Printer to the University.
In 1922, he purchased The Times newspaper following the death of its owner, Alfred Harmsworth, 1st Viscount Northcliffe. During his tenure as head of The Times, Lord Astor had the newspaper sponsor Edmund Hillary's expedition that made the first successful climb to the summit of Mount Everest. Astor remained chairman of the paper until 1959 when his son Gavin took over. In 1966, The Times was sold to Canadian newspaper tycoon, Roy Thomson.
Astor served as the first chairman of the General Council of the Press, which was established in 1953. He resigned from the position in April 1955 due to ill-health.[7]
In addition to his newspaper business, John Jacob V served in politics, as Alderman of the London County Council between 1922 and 1925, and in the Parliament of the United Kingdom for 23 years as Unionist Member of Parliament (MP) for Dover from 1922 to 1945. On 21 January 1956 he was created Baron Astor of Hever, of Hever Castle, in the County of Kent.[8] In 1962, he moved from England to France.
Death
He died on 19 July 1971 in Cannes, France.[1]
Legacy
Selected artworks from the family's vast collection were bequeathed to the National Gallery including the prized "Thames below Westminster" by Claude Monet. John Jacob V and Violet are buried together on the grounds of Hever Castle, which, since 1983, has been owned by Broadland Properties Limited and is a major tourist attraction. Eldest son Gavin succeeded him as Baron.[citation needed]
Further reading
• [1]
• Leigh Rayment's Peerage Pages [self-published source][better source needed]
• Leigh Rayment's Historical List of MPs
• John Jacob Astor, 1st Baron Astor of Hever at Find a Grave
• profile
• [2]
References
1. "Lord Astor of Hever Is Dead, Published The Times of London. American-Born Press Lord Headed Newspaper for 37 Years. Served in House of Commons 1922-1945". New York Times. 20 July 1971. Retrieved 27 July 2014. Lord Astor of Hever, former publisher of The Times of London, died today ...
2. Oxford Dictionary of National Biography, Volume 2. Oxford University Press. 2004. p. 796. ISBN 0-19-861352-0.Article by Derek Wilson.
3. Who Was Who, 1971-1980. A and C Black. 1982. p. 30. ISBN 0-7136-2176-1.
4. Oxford Dictionary of National Biography, Volume 2. p. 797.
5. Burke's Peerage 2003[page needed]
6. Burke's Peerage 1999, page 131
7. The Press and the People. General Council of the Press. 1955. p. 2.
8. "No. 40692". The London Gazette. 24 January 1956. p. 499.