R. Palme Dutt [Rajani Palme Dutt]
by Wikipedia
Accessed: 3/1/20
When next the temper of Kashmiri politics boiled over, it was Freda rather than B.P.L. who was on the spot and propelled to prominence. In the spring of 1946, Sheikh Abdullah launched the Quit Kashmir movement. While the Congress's earlier Quit India campaign was directed against the British, Sheikh Abdullah was seeking the eviction of Kashmir's royal family and the establishment of representative government. The maharaja responded with repression. Protests were violently dispersed. Sheikh Abdullah was arrested in May 1946; hundreds of his supporters were also detained. Several of his key colleagues managed to reach Lahore. Some leaders of the National Conference, notably G.M. Karra, operated underground. Bedi was in Lahore and too well-known to make the journey to Srinagar without attracting immediate arrest. Freda, by chance, was in Kashmir on a camping holiday with her new baby, Kabir, then just four months old and still being breastfed. On Kabir's nineteenth birthday, Freda wrote him a long and intensely personal letter in which she dwelt on the political drama in which he was caught up.

In summer, we went up to Kashmir as usual. Papa left me in Haji Brar, and went down to Lahore again, promising to return. Then the storm burst. Sheikh Abdullah started the 'Quit Kashmir' agitation. He was promptly jailed along with all his followers. I felt I must do something. What, I didn't know. Srinagar was a long way away and all the people I could discuss things with were behind bars. I came down to Srinagar. You were always with me like my skin, tucked up in your little Moses basket. I daren't leave you for a minute so wherever you + I had to go, we went together.

How can I put in words that painful summer? The police wanted me to leave Kashmir as they knew Papa and I were friends of the rebels. So they issued a notice to me to leave. I wrote on the back of the notice that I didn't accept it, as I didn't recognise the people who issued it. From then on they pursued me. C.I.D. watching, following. I was doing nothing, of course; just feeding you. Whoever I stayed with, the poor boatman, were called and harassed [sic] by the Police. It was so difficult: they wanted to protect me, but I was giving them trouble. Finally, to save the boat people, I took a room in a cheap Punjabi hotel in the city, with a Frontierman Manager, some Peshawari Hindu, I've forgotten his name, but he had a heart of gold. 'Just you sit here and feed that baby,' he said, 'and don't worry about anything.'

But the hotel food made me sick, + my milk began to suffer. It was then that that saintly old man, a Kashmiri Pandit, ... heard of my plight and sent me every morning and evening a tiffin box full of pure vegetarian food. That kept me going, and you too ....

Once, the 'underground' Kashmiri nationalists wanted to meet me, and I was given a 'burqua' (you were tucked away under it, close to my heart) and slipped out of a house I was visiting by the back door, + so reached a room in the centre of the old city.14

In this intimate letter written many years after the events described, Freda downplayed both the bravery and the political significance of her actions. The state authorities' issuing of an 'externment' or deportation order against Freda in June 1946 was widely reported -- so too was her refusal to comply. This was a political trial of will, and Freda could not be sure that if the maharaja's police moved in, she would be gently treated.

The British communist Rajani Palme Dutt -- in Kashmir in late July as a public show of support for Sheikh Abdullah -- complained of the 'reign of terror' let loose by the maharaja and his police. He met Bedi in Lahore, noting that he was 'large' and 'robust'. Bedi, in turn, helped to organise meetings for Palme Dutt in Srinagar, including with Freda. 'I saw armed sentries posted on all the bridges and strategic points,' he wrote in Labour Monthly. 'An Indian journalist who accompanied me to Srinagar was subjected to a police raid at night by ten C.I.D. men, who made a complete search of his room, as well as of the room of Freda Bedi in the same hotel. The driver of the car which I had used in Srinagar was ... arrested and beaten up to extract from him information as to my movements.'

Freda's secret meeting was to pass on messages between the National Conference leaders -- presumably those in Lahore -- and those such as G.M. Karra who were operating undercover in Srinagar. In the absence of much of the male leadership of the National Conference, women activists stepped into the breach. At the behest of some of these women, Freda dressed up in clothes which would have disguised her European appearance but hardly made her inconspicuous. '"People wouldn't put me in an old muddy burka," said Freda. "They wanted to dress me in the best they had, and they would go to the bride's chest." In ballooning garments encrusted with embroidery, and with daintily crocheted inserts just big enough for her blue English eyes to peer through, Freda moved about, relaying directives ... Her temporary retreat into purdah had been an experience for her. "It's a strange sensation it gives you," she said. "You're behind a bridge. You have this queer knowledge that you can observe everybody and no one can see you. It's a peculiar mentality that must develop among Muslim women."' Sajida Zameer Ahmed recalls escorting Freda, disguised in a burqa, on a horse-drawn buggy around Srinagar to meet underground activists. She also took on another invaluable role for Freda -- babysitting Kabir so that his mother could devote herself more fully to the political role she had taken on.

-- The Lives of Freda: The Political, Spiritual and Personal Journeys of Freda Bedi, by Andrew Whitehead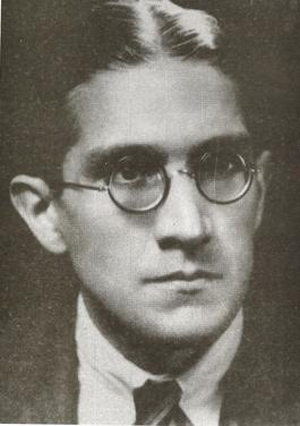 Rajani Palme Dutt
Born: 19 June 1896, Cambridge, England
Died: 20 December 1974 (aged 78)
Political party: Communist Party of Great Britain
Rajani Palme Dutt (19 June 1896 – 20 December 1974), generally known as R. Palme Dutt, was a leading journalist and theoretician in the Communist Party of Great Britain.
Biography

Early years
Rajani Palme Dutt was born in 1896 on Mill Road in Cambridge, England.
His father, Dr. Upendra Dutt, was a Bengali Hindu surgeon and Indian national, while his mother Anna Palme was Swedish; he was thus half-Bengali and half-Swedish.[1][2]
Anna Augusta Palme Dutt; born January 5, 1868, in Kalmar, H. Sverige, Sweden; daughter of Christian Adolph Palme [Christian Adolph Palme (Kristian Adolf), born 30 April, 1811 in Applerum, Arby, Kalmar, Sverige; died 31 March, 1889 in Kalmar, Kalmar, Sverige; son of Johan Palm and Carolina von Sydow; Secretary of State in Kalmar, lawyer in Kalmar] and Augusta Johanna Amalia Hasselqvist; Sister of Sven Theodor Palme [grandfather of Prime Minister Olof Palme]; married Upendra Krishna Dutt 1890 in Cambridge, Cambridgeshire, England, UK; great aunt of Olof Palme.
Anna Palme was a great aunt of the future Prime Minister of Sweden Olof Palme.[3]
Sven Olof Joachim Palme (/ˈpɑːlmə/; Swedish: [ˈûːlɔf ˈpâlːmɛ]; 30 January 1927 – 28 February 1986) was a Swedish politician and statesman. A longtime protégé of Prime Minister Tage Erlander, Palme led the Swedish Social Democratic Party from 1969 until his assassination in 1986, and was twice Prime Minister of Sweden, heading a Privy Council Government from 1969 to 1976 and a cabinet government from 1982 until his death. Electoral defeats in 1976 and 1979 marked the end of Social Democratic hegemony in Swedish politics, which had seen 40 years of unbroken rule by the party. While leader of the opposition, he parted domestic and international interests and served as special mediator of the United Nations in the Iran–Iraq War, and was President of the Nordic Council in 1979. He returned as Prime Minister after electoral victories in 1982 and 1985.

Palme was a pivotal and polarizing figure domestically as well as in international politics from the 1960s. He was steadfast in his non-alignment policy towards the superpowers, accompanied by support for numerous third world liberation movements following decolonization including, most controversially, economic and vocal support for a number of Third World governments.

He was the first Western head of government to visit Cuba after its revolution, giving a speech in Santiago praising contemporary Cuban and Cambodian revolutionaries.

Frequently a critic of United States and Soviet foreign policy, he resorted to fierce and often polarizing criticism in pinpointing his resistance towards imperialist ambitions and authoritarian regimes, including those of Francisco Franco of Spain, Leonid Brezhnev of the Soviet Union, António de Oliveira Salazar of Portugal and Gustáv Husák of Czechoslovakia, as well as John Vorster and P. W. Botha of South Africa. His 1972 condemnation of the Hanoi bombings, notably comparing the tactic to the Treblinka extermination camp, resulted in a temporary freeze in Sweden–United States relations.

Palme's murder on a Stockholm street on 28 February 1986 was the first assassination of a national leader in Sweden since Gustav III in 1792, and had a great impact across Scandinavia. Local convict and addict Christer Pettersson was originally convicted of the murder in district court but was acquitted on appeal to the Svea Court of Appeal.

-- Olof Palme, by Wikipedia
Dutt was educated at The Perse School, Cambridge and Balliol College, Oxford, where he obtained a first class degree in Classics, after being suspended for a time because of his deemed subversive propaganda as a conscientious objector in World War I.[4]
Dutt married an Estonian, Salme Murrik
, the
sister of Finnish writer Hella Wuolijoki
, in 1922.
His wife had come to Great Britain in 1920 as a representative of the Communist International.[4]
Salme Murrik was born in Helme Parish, Governorate of Livonia, Russian Empire (present-day Estonia), and spent her childhood in Valga. She was expelled from the A.S. Pushkin Gymnasium in Tartu due to her participation in the Revolution of 1905, and moved to Moscow, and to Siberia, and Finland before settling in Britain.

Her first husband was notable Finnish left wing politician Eino Pekkala, brother of Mauno Pekkala.

Eino Oskari Pekkala (29 November 1887 − 30 September 1956) was a Finnish lawyer and politician. He was a member of the Parliament of Finland, representing the Socialist Electoral Organisation of Workers and Smallholders 1927–1930 and the Finnish People's Democratic League 1945–1948...

As the political situation in Finland changed after the World War II, Pekkala was the Minister of Education 1945–1946, and the Minister of Justice 1946–1948...

His brother was the Prime Minister of Finland Mauno Pekkala....

-- Eino Pekkala, by Wikipedia

During the early years of the Communist Party of Great Britain, Murrik, a Comintern agent, acted as Dutt's link to Moscow.

Salme Murrik had been directed to Britain on Lenin's orders to participate in forming the Communist Party there. She remained an ardent admirer of Stalin even after Khruschchev's 1956 secret speech critical of Stalin's cult of personality.

Salme Dutt's treatment of the Chartist movement, When England Arose, was published in 1939.

A collection of poems, entitled Lucifer and Other Poems, was published in London in 1966.

-- Salme Pekkala-Dutt, by Wikipedia
Political career
Dutt joined the Labour Research Department, a left wing statistical bureau, in 1919. The following year, he joined the newly formed Communist Party of Great Britain (CPGB) and in 1921 founded a monthly magazine called Labour Monthly, a publication which he edited until his death.

In 1922, Dutt was named the editor of the CPGB's weekly newspaper, the Workers' Weekly.[4]
Dutt was on the Executive Committee of the CPGB from 1923 until 1965 and was the party's chief theorist for many years.[5]

Dutt first visited the Soviet Union in 1923, where he attended deliberations of the Executive Committee of the Communist International (ECCI) relating to the British movement.[4] He was elected an alternate to the ECCI Presidium in 1924.

Following an illness in 1925 which forced him to stand down as editor of Workers' Weekly, Dutt spent several years in Belgium and Sweden as a representative of the Comintern.[4] He also played an important role for the Comintern by supervising the Communist Party of India for some years.

Palme Dutt was loyal to the Soviet Union and to Leninist ideals. In 1939, when the CPGB General Secretary Harry Pollitt supported the United Kingdom's entry into World War II, it was Palme Dutt who promoted Stalin's line, forcing Pollitt's temporary resignation.
As a result, he became the party's General Secretary until Pollitt was reappointed in 1941, after the German invasion of the USSR and consequent reversal of the Communist Party attitude towards World War II.
In his book Fascism and Social Revolution a scathing criticism and analysis of fascism is presented with a study of the rise of fascism in Germany, Italy and other countries, he called fascism a violent authoritarian, ultra nationalist, and irrational theory. In his own words: "Fascism is antithetical to everything of substance within the liberal tradition."[6]
After Stalin's death, Palme Dutt's reaction to Khrushchev's Secret Speech played down its significance, with Dutt arguing that Stalin's "sun" unsurprisingly contained some "spots".[7]
A hardliner within the CPGB, he disagreed with its criticisms of the Soviet invasion of Czechoslovakia in 1968 and opposed the CPGB's increasingly Eurocommunist line in the 1970s, retiring from his party positions, although remaining a member until his death[8] in 1974.
According to historian Geoff Andrews, the Communist Party of the Soviet Union was still paying the CPGB around £15,000 a year "for pensions" into the seventies, recipients of which "included Rajani Palme Dutt".[9]
The Labour History Archive and Study Centre at the People's History Museum in Manchester has the papers of Rajani Palme Dutt in their collection, spanning 1908-1971.[10]
Works
Works:[11] 1920: The Sabotage of Europe
1921: Back to Plotinus, Review of Shaw's Back to Methusela: A Metaphysical Pentateuch
1921: Psycho-Analysing the Bolshevik, Review of Kolnai's Psycho-analysis and Sociology
1922: The End of Gandhi
1923: The British Empire
1923: The Issue in Europe
1926: The Meaning of the General Strike (pamphlet)
1926: Trotsky and His English Critics
1928: Indian Awakening
1931: India
1931: Capitalism or Socialism in Britain? (pamphlet)[12]
1933: Democracy and Fascism (pamphlet)
1933: A Note on the Falsification of Engels' Preface to "Marx's 'Class Struggles in France"
1934: Fascism and Social Revolution
1935: The Question of Fascism and Capitalist Decay
1935: British Policy and Nazi Germany
1935: The British-German Alliance in the Open
1935: For a united Communist Party: an appeal to I.L.P'ers and to all revolutionary workers
1936: In Memory of Shapurji Saklatvala
1936: Anti-Imperialist People's Front in India, written with Ben Bradley
1936: Left Nationalism in India
1938: On the Eve of the Indian National Congress, with Harry Pollitt and Ben Bradley
1938: The Philosophy of a Natural Scientist
1938: The Philosophy of a Natural Scientist, a Rejoinder to Levy
1938: Review of Marx & Engels on the U.S. Civil War
1939: Why this War? (pamphlet)[13]
1940: Twentieth Anniversary of the Communist Party of Great Britain
1940: India Today[14]
1947: Declaration on Palestine, at the Empire Communist Parties Conference, London on 26 February to 3 March 1947
1949: Introductory Report on Election Programme
1953: Stalin and the Future
1953: The crisis of Britain and the British Empire
1963: Problems of Contemporary History
1967: Whither China?[15]
Footnotes
1. Gopalkrishna Gandhi, Of a Certain Age: Twenty Life Sketches, Penguin Books, pp. 135, 2011
2. Faruque Ahmed, Bengal Politics in Britain – Logic, Dynamics & Disharmony pp. 57, 2010.
3. Henrik Berggren, Underbara dagar framför oss. En biografi över Olof Palme, Stockholm: Norstedts, 2010; p.659
4. Colin Holmes "Rajani Palme Dutt", in A. Thomas Lane (ed.), Biographical Dictionary of European Labor Leaders, Westport, CT: Greenwood Press, 1995; vol. 2, p.284
5. Francis Beckett Enemy Within: The Rise and Fall of the British Communist Party, London: John Murray, 1995
6. Roberts, Edwin A. (1997). The Anglo-Marxists: A Study in Ideology and Culture. Rowman & Littlefield. ISBN 9780847683963.
7. Rajani Palme Dutt - Biography Archived 15 March 2010 at the Wayback Machine
8. J. Callaghan, Rajani Palme Dutt. London: Lawrence and Wishart, 1993.
9. Geoff Andrews, Endgames and New Times, The Final Years of British Communism 1964–1991, Lawrence and Wishart, London 2004, p. 94
10. Collection Catalogues and Descriptions, Labour History Archive and Study Centre
11. Dutt, R. Palme. "R. Palme Dutt Archive".
http://www.marxists.org
. Retrieved 9 February 2018.
12. Dutt, Rajani Palme (1931). Capitalism or socialism in Britain?. Communist Party of Great Britain.
13. Dutt, Rajani Palme (1939). Why this war?. Communist Party of Great Britain.
14. Dutt, Rajani Palme (1949). India today. People's Publishing House.
15. Dutt, Rajani Palme; Britain, Communist Party of Great (1967). Whither China?. Communist Party.
External links
• Fascism and Social Revolution: A Study of the economics and Politics of the Extreme Stages of Capitalism in Decay (1934)
• The Internationale (1964)
• R. Palme Dutt Archive Marxists Internet Archive
• Resistance to the Soul : Gandhi and His Critics
***************************
R. Palme Dutt, 79, British Marxist: Chief Voice of Marxism
by Robert D. McFadden
The New York Times
Dec. 21, 1974
LONDON, Dec. 20—R. Palme Dutt, a founder and for many years the leading theoretician of the British Communist party, died here today after a long illness. He was 79 years old.
The author of a score of books and dozens of articles and polemic tracts,
Rajani Palme Dutt was for many years the chief voice of British Marxism
, an opponent of colonial empire and distinctions of class and air advocate of peace, health and education reforms and a variety of less popular causes.
One of the founding members of the British Communist party in 1920, he served on the party's executive committee from 1922 to 1965. In addition to his role as party theoretician, he was vice chairman from 1956 to 1965
, when he resigned, in leadership shuffle.
Mr. Dutt was the first editor of The Workers' Weekly from 1922 to 1924, and was editor of its successor, The Daily Worker, from 1936 to 1938. He also edited The Labour Monthly from 1921 until his death.
A tall, thin intellectual who wore conservative suits and bifocals, parted his grayish hair in the middle and listed his leisure interests in the International Who's Who as "anything except sports,"
Mr. Dutt was known in British Communist circles as a hard‐liner on many controversial issues.

But this hard line most often hewed to the official Soviet view of international policy. He opposed British entry into World War II, for example, until the Soviet Union was invaded by Germany and entered the fight.

[b]Opposed NATO Formation

Similarly, he opposed the establishment of the North Atlantic Treaty Organization, supported the Soviet invasion of Czechoslovakia in 1968 and opposed Chinese Communist ideologies generally.[/b]
Mr. Dutt was born at Cambridge in 1896, the son of
Upendra Krishna Dutt
, an Indian physician, and Anna Palme Dutt, who was Swedish and Finnish. He attended the Perse School at Cambridge and Balliol College at Oxford, achieving honors in his studies. But his political activities led to a brief imprisonment in 1916 and
he was expelled from Oxford in 1917 for Marxist propagandizing.
Mr. Dutt twice ran unsuccessfully for Parliament on the Communist ticket, in Birmingham in 1945 and in East Woolwich in 1950. He was supported in his first campaign by George Bernard Shaw, who contended that the candidate stood for "intelligence, knowledge of the world and essential righteousness."
The University of Moscow conferred an honorary doctorate of history on Mr. Dutt in 1962, and he was the recipient of the Lenin Centenary Medal in 1970.
Mr. Dutt's books included "The Life and Teachings of V. I. Lenin," published in 1934; "World Politics," 1936; "The Problem of India," 1943, and "The Crisis of Britain and the British Empire," 1953.
In a review of "The Problem of India" in The New York Times Book Review on Sept. 5, 1943, Bertram D. Wolfe called the book "a veritable arsenal of arguments for India's freedom." "World Politics," was described in a 1936 review in The Times as a "sweeping and often persuasive survey of world politics."
Mr. Dutt himself was often characterized unfavorably in the western press, particularly during the late nineteen‐forties and early fifties.