Steven Clark Rockefeller
by Wikipedia
Accessed: 5/5/20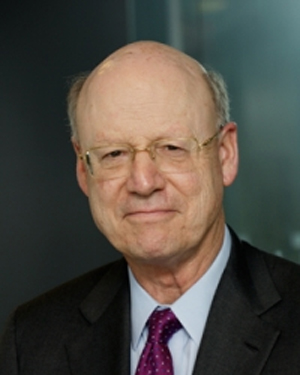 Steven Clark Rockefeller
Born: April 19, 1936 (age 84), United States
Alma mater: Princeton University; Union Theological Seminary; Columbia University
Occupation: Professor emeritus at Middlebury College
Spouse(s): Anne-Marie Rasmussen (divorced); Barbara Bellows (m. 1991)
Children 4
Parent(s): Nelson Rockefeller; Mary Clark
Steven Clark Rockefeller (born April 19, 1936) is a fourth-generation member of the Rockefeller family, and a
former dean of Middlebury College
. He is the oldest living member of the family who still carries the Rockefeller name, and has been the oldest living Rockefeller since his Uncle David Rockefeller died (at the age of 101) in March 2017.
Rockefeller is a philanthropist who
focuses on education, Planned Parenthood, human rights and environmental causes. He is a trustee of the Asian Cultural Council and an advisory trustee of the Rockefeller Brothers Fund. He has also served as a director of the Rockefeller Philanthropy Advisors.
Biography
He is
the second-oldest son of former United States Vice President Nelson Aldrich Rockefeller
and his first wife, Mary Rockefeller.
Rockefeller attended prestigious Deerfield Academy and received his A.B. degree from Princeton University, where he was president of The Ivy Club and also received the Moses Taylor Pyne Honor Prize. Subsequently, he obtained an M.Div. degree from the Union Theological Seminary in New York City, and a Ph.D. degree in philosophy of religion from Columbia University.
He is a professor emeritus of Religion at Middlebury College in Middlebury, Vermont where he previously served as college dean and chairman of the religion department.
[1]
In 1959, he married Anne-Marie Rasmussen in Søgne, Norway; Anne-Marie was a former employee in the Rockefeller household. The couple had three children before divorcing. Steven Rockefeller remarried and had one child before the marriage ended in divorce. He then wed Barbara Bellows on May 11, 1991.
In 1976, he began an intensive study of Zen Buddhism, making frequent week-long visits to the Zen Center in Rochester, where he was a trustee.

He coordinated the drafting of the Earth Charter for the Earth Charter Commission and Earth Council. In 2005, he moderated the international launch of the United Nations Decade of Education for Sustainable Development (DESD) (2005–14) in its headquarters in New York, launched by UNESCO and attended by Nane Annan, the wife of Secretary General Kofi Annan.[2] He is Co-Chair of Earth Charter International Council and has written numerous essays on the Earth Charter, available at the Earth Charter website.[3]
Publications
He has edited or written three books:
• The Christ and the Bodhisattva (SUNY Series in Buddhist Studies).
Edited by Donald S. Lopez Jr., and Steven C. Rockefeller.
State University of New York Press (1987)
• Rockefeller, Steven C. John Dewey: Religious Faith and Democratic Humanism. Columbia University Press (1991)
•
Spirit and Nature
-- Why the Environment Is a Religious Issue: An Interfaith Dialogue. Edited by Steven C. Rockefeller and John C. Elder. Beacon Press (1992).
Further reading
• Rasmussen, Anne-Marie. There Was Once a Time of Islands, Illusions, and Rockefellers. New York and London: Harcourt Brace, 1975.
References
1. "Trustees: Steven C. Rockefeller". Rockefeller Brothers Fund. Archived from the original on 2010-06-16. Retrieved 2010-01-25.
2. "International Launch of the United Nations Decade of Education for Sustainable Development (2005-2014)" (Press release). UNESCO. 2005-03-01. Archived from the original on 2005-09-29. Retrieved 2010-01-25.
3. "The Earth Charter Initiative-Website". Earth Charter Initiative, dates?
External links
• The Cousins A 1984 New York Times profile of prominent members of the fourth-generation Rockefellers. (requires subscription)
• Steven C. Rockefeller - Rockefeller Brothers Fund website
******************************
Open Letter to the [Middlebury] President and Trustees
by Steven C. Rockefeller
The Middlebury Campus: Middlebury College's only student-run newspaper
October 12, 2015 / October 21, 2015
For five decades Middlebury College has been an outstanding leader in promoting environmental studies and international studies and in adopting sustainable operating procedures. Laurie Patton has shared with me her commitment as the College's new president to build on and extend this admirable record of leadership. Toward this end, she would like to work in partnership with trustees, student groups, and concerned faculty and staff in an effort to identify next steps. This is a sound approach that all in the College community can support. Regarding next steps, this letter highlights one especially significant opportunity.
We are at a pivotal moment in the national and international debate over the urgent need for a transition to a clean energy economy. Middlebury has the ability to influence the outcome of this critical debate by taking a public stand with a commitment to join the growing fossil fuel divestment movement. A decision by the College to divest should be viewed primarily as an act of moral and educational leadership at a time when industrial-technological civilization has lost its way and must reinvent itself.

I write this letter as a former Middlebury faculty member who taught at the College for close to three decades, served as dean of the college in the Olin Robison administration, and chaired the College's Environmental Council during the mid-1990s. My courses included the study of environmental ethics, global ethics, and religion and ecology. I also write as a trustee and former chair of the board of the Rockefeller Brothers Fund (RBF), an international grant making foundation that has joined the fossil fuel divestment movement as part of an effort to align its investment policy with its mission and program goals. The Divest Middlebury campaign has set forth a compelling argument, and I write in support of the students who are leading this important initiative.

Scientists working in the field of climate change have turned on the alarm bells. Human development practices, especially the burning of fossil fuels, are altering the conditions on Earth that have made possible the development of civilization over the past ten thousand years. If humanity does not act with all deliberate speed and reduce its global greenhouse gas emissions by 80% by 2050, the consensus among scientists is that the ecological, economic and social damage and disruption could be catastrophic and irreversible.
The most vulnerable are the hundreds of millions of people living in poverty, but no one's life will be unaffected. Already the negative effects of climate change are being felt by communities around the world. In addition, human development patterns have caused a tragic decline in the planet's biodiversity and natural beauty, and ongoing global warming will accelerate this process.
Since action on climate change is about preventing immense harm and promoting the common good, it is first and foremost a fundamental moral issue. With the risk of dangerous consequences growing with every day of delayed action, it is also an extraordinarily urgent moral challenge. In a recent declaration, the Pontifical Academy of Sciences at the Vatican in Rome stated the matter succinctly: "Human-induced climate change is a scientific reality, and its mitigation is a moral and religious imperative."
A growing chorus of religious leaders, including Pope Francis, the Ecumenical Patriarch Bartholomew, and the Dalai Lama, fully support this view.
The new Encyclical Letter of Pope Francis on the environment, "Laudato Si': On Care for Our Common Home," and the Pope's addresses before Congress and the United Nations clearly and forcefully highlight the ethical and spiritual dimensions of the environmental crisis and climate change. In response to the initiative of Pope Francis, 333 Rabbis have signed a "Rabbinic Letter on the Climate Crisis."
This year could be a turning point when the world community forms the necessary global partnership and commits to the collaborative action needed to reduce and eliminate carbon pollution. In December heads of state from the 193 governments that are party to the United Nations Framework Convention on Climate Change (UNFCCC) will meet in Paris to finalize a long delayed, legally binding climate change agreement.
The goal of the negotiations is to elicit commitments that will cumulatively prevent global warming from exceeding 2 degrees Celsius since the pre-industrial era. Achieving an effective and equitable agreement in Paris is fundamental to protecting Earth's ecological integrity, promoting human rights, and fulfilling our responsibilities to future generations. However, again and again governments controlled by short term economic and political interests have failed to address the problem of global warming. Building pressure from civil society, including from leaders in science, religion, education and philanthropy, can make a critical difference.
With the demand for change growing, governments are searching for a way forward. China and the United States, the two largest carbon polluters, have together made meaningful commitments, and many other nations have joined them. However, the commitments made to date fall far short of the reduction in emissions needed.
At a special summit meeting on sustainable development this past September, the United Nations issued a path breaking declaration on "Transforming Our World" that adopts seventeen Sustainable Development Goals (SDGs) with 169 targets, which envision the full integration of the environmental, economic and social dimensions of the sustainable development agenda. The SDGs call for radical change, and if governments are serious about achieving the SDGs, a strong UNFCCC agreement is mandatory. By joining the divestment movement, Middlebury College can help to send that message and register its concern that governments be held accountable for fulfilling their obligations under the agreement and expand their commitments in the future as necessary.

The divestment movement has grown dramatically over the past year. A recent study, which was commissioned by the Wallace Global Fund, has found that 436 institutions have made a commitment to divest from fossil fuel companies, representing $2.6 trillion of investments—a fifty-fold increase. These institutions include the world's largest sovereign wealth fund and two of the largest pension funds as well as foundations, colleges, universities, NGOs and religious institutions. Recognizing the significance of these developments, the Executive Secretary of the UNFCCC, Christiana Figueres, has called for more institutions to divest from fossil fuels and invest in clean energy as a way to build momentum going into the Paris climate change meeting.
(Clarification regarding the $2.6 trillion of investments is needed, because in some cases the institutions involved are limiting their divestment to coal or to coal and tar sands oil or to some but not all fossil fuels companies.)
College and University trustees have a fiduciary responsibility to ensure that their institution has the financial resources to fulfill its educational mission, and they are rightly concerned to maximize returns on endowment investments and minimize risk. In pursuing its commitment to divest from fossil fuels, the RBF [Rockefeller Brothers Fund] has adopted a phased approach, eliminating investments in coal and tar sands first followed by a gradual elimination of all fossil fuels in a fiscally responsible manner. The goal of the RBF is to be completely divested of fossil fuels by the end of 2017. The Fund's trustees have not found it necessary to alter their long standing commitment to preserve the purchasing power of the endowment. Middlebury should be able to divest from fossil fuels over several years without suffering reduced investment returns. Moreover, divesting could produce higher returns, because the fossil fuel energy sector is facing complex problems and risks. In addition to the precipitous collapse in the price of oil over the past year, which has caused some firms significant loses in market value, the big oil companies face the long term problem of stranded assets. Preventing global warming from exceeding two degrees Celsius will require leaving most of the known coal, oil, and gas reserves in the ground. In short, the transition to a clean energy economy will in all likelihood make fossil fuels a high risk investment. Many financial institutions are following this situation closely, and the Carbon Tracker Initiative is providing investors with the tools to measure economic risk associated with fossil fuels.

It is also important to recognize that renewable energy is rapidly becoming competitive with fossil fuels on cost and that corporations are coming to the realization that cutting their carbon footprint through improved efficiency and a shift to renewables is both possible and profitable. There is a global coalition of corporations that have committed to the long term goal of operating entirely with renewable energy. The New York Times reports that among the companies that have recently joined the coalition are Goldman Sachs, Johnson & Johnson, Proctor & Gamble, Starbucks, and Walmart. The transition away from fossil fuels to renewables is underway in spite of efforts by the big oil companies to prevent it and deny it. The only question is whether the transition will happen fast enough to prevent global warming from pushing the biosphere over tipping points that involve high risk. In a September Op-Ed, the president of Siemens, Joe Kaeser, announced that his global industrial manufacturing company has pledged to become carbon neutral by 2030, and reflecting on the challenge and opportunity before the business community he writes: "We have the technologies, we have the business incentive, and we have the responsibility. Now all we need is the commitment." A decision by Middlebury's board to divest will reinforce this message to corporate leaders, many of whom are listening with a new level of concern for the future of the planet, the global economy, and their companies.

Some argue that it is hypocritical for an institution like Middlebury to divest when the college and American society at large continue to be dependent on fossil fuels in so many ways. Is it hypocritical for someone who is addicted to cigarettes but knows that smoking is harmful and cancer causing to divest from all tobacco company stocks? Divesting is a way to help all of us wake up to the real dangers created by our addiction to fossil fuels and make the change to a cleaner, safer, more secure world.
When the RBF board and its investment committee, which includes both trustees and outside experts, began to consider joining the divestment movement, they were working with a highly skilled and successful investment manager. However, given the way its operations were structured, the investment manager concluded that it could not accomplish the goals that the RBF had set for divestment. Consequently the Fund was forced to change investment managers. Making the change has been a demanding process, but it has worked out well and the Fund now has investment managers with the expertise and flexibility that it requires. In short, there are very good alternatives, if Middlebury finds itself contending with the same kind of problem that faced the RBF.
Apart from major educational issues, as a general rule, it is not the responsibility of a college board of trustees to consider taking an official position on the many issues under debate on campus, and only under exceptional circumstances when there are very compelling moral reasons to do so should a board use divestment to support a protest movement. However, climate change is not just one environmental issue among many others or just a political issue. It is one of the defining issues of our time, and the choices made in response to the challenge will profoundly affect the lives of all Middlebury students and the future of life on Earth.

Middlebury College is a highly respected leader internationally in the field of education and a decision by its president and board of trustees to join the expanding fossil fuel divestment movement will be an act of responsible global citizenship consistent with its mission. It will have a significant impact, inspiring other institutions to support the transition to a clean energy economy and contributing to the outcome we all hope for in Paris.

Steven C. Rockefeller
Professor Emeritus of Religion
Middlebury College
Steven C. Rockefeller has had a career as a scholar and teacher, an environmental conservationist, and a philanthropist. His research, writing, and teaching have been focused on the fields of religion, philosophy and ethics. He has had a special interest in the transition to a sustainable future and the development of a relational spirituality and a global ethic for building a just, sustainable and peaceful world community.



Professor Rockefeller is professor emeritus of religion at Middlebury College, Vermont, where he taught from 1970 to 1998 and also served as dean of the college and chair of the religion department.

He received his bachelor of arts degree from Princeton University in 1958, his master of divinity from Union Theological Seminary in 1963, and his doctorate in the philosophy of religion from Columbia University in 1973. He is the author of John Dewey: Religious Faith and Democratic Humanism (Columbia, 1991; Peking University, 2009) and Democratic Equality, Economic Inequality, and the Earth Charter (Earth Charter International, 2015). He is the co-editor of two books of essays, The Christ and the Bodhisattva (SUNY, 1987) and Spirit and Nature: Why the Environment is a Religious Issue (Beacon, 1992). His other publications include over fifty essays that appear in a variety of books and journals.

Professor Rockefeller and Professor John Elder organized and directed at Middlebury College in 1990 the Spirit and Nature Symposium that included the Dalai Lama and was filmed by Bill Moyers for public television. In the mid-1990s, Professor Rockefeller chaired the Middlebury College Environmental Council. Under his leadership, the Council prepared and submitted to the College president "Pathways to a Green Campus" (1995), a comprehensive environmental report on the state of the college with 22 recommendations. Professor Rockefeller served as president of the Demeter Fund, which created the Charlotte Park and Wildlife Refuge in Vermont overlooking Lake Champlain and the Adirondack Mountains. He is the founding president of the Otter Creek Child Care Center in Middlebury, Vermont.

For over thirty years Professor Rockefeller has served as a trustee of the Rockefeller Brothers Fund, an international foundation with grantmaking programs in democratic practice, sustainable development, and peacebuilding. From 1998 to 2006 he chaired the RBF board of trustees. Among the other boards and commissions on which he has served are the National Commission on the Environment (organized by the World Wildlife Fund), the National Audubon Society, the Colonial Williamsburg Foundation, the Asian Cultural Council, and the Council of the UN mandated University for Peace in Costa Rica. He is a member of the Council on Foreign Relations.

Over the past two decades, Professor Rockefeller has been actively involved in the Earth Charter Initiative, which in and through extensive worldwide, cross cultural dialogue has endeavored to identify and articulate shared values that provide an ethical foundation for the emerging global community. From 1997 to 2000, he chaired the Earth Charter international drafting committee for the Earth Charter Commission. A final version of the Earth Charter—a declaration of global interdependence and universal responsibility with fundamental principles for creating a just, sustainable and peaceful world—was launched by the Earth Charter Commission at the Peace Palace in The Hague in 2000. From 2000 to 2010, Professor Rockefeller served as co-chair of the Earth Charter International (ECI) Council. The ECI Secretariat is based at the University for Peace in Costa Rica and has affiliates in 73 different countries. The Earth Charter has been translated into over 40 languages and endorsed by over 5,000 organizations globally, including UNESCO and the World Conservation Congress of IUCN.

Professor Rockefeller lives with his wife, Professor Barbara Bellows Rockefeller, in Pound Ridge, New York.