Part 1 of 4
Apa Pant in East Africa -- Nehru's Protégé
Edited and Compiled by Benegal Pereira
Accessed: 5/27/20
While on her initial mission at the Tibetan camps in 1959-60, Freda also visited Sikkim where a number of Tibetan monks and refugees had settled. It seems to have been then that she first met the head of the Kagyu lineage, one of the four principal schools within Tibetan Buddhism

. The 16th Karmapa Lama had escaped from Tibet through Bhutan in the wake of the Dalai Lama's departure and had moved into his order's long established but near derelict monastery at Rumtek in Sikkim.

Apa Pant, a senior Indian official, told Freda that she really couldn't come to Sikkim without calling on the Karmapa. Pant was an Oxford contemporary of the Bedis. He was from a princely family and had an inquiring mind about faith and religion; he went on to be one of India's most senior diplomats. At this stage of his career, Pant was India's political officer covering Sikkim and Bhutan, two small largely Buddhist kingdoms which lay on the hugely sensitive border with China, and also in charge of the four Indian missions in Tibet.

23 Freda was keen to act on her friend's suggestion:

[Apa Pant] sent me on horseback -- there was no road at that point up to the monastery. And I remember the journey through the forest and it was most beautiful. As we neared the monastery, His Holiness sent people and a picnic basket full of Tibetan tea and cakes and things to refresh us. It's about twenty miles, the path up to the monastery. And when I went to see him, there he was with a great smile on the top floor of a small country monastery surrounded by birds, he just loves birds. ... There he was with his birds, sitting in his room, not on a great throne but on a carpet with a cushion on it.

And just at that time, the Burmese changeover took place and the gates of Burma were shut. And I was feeling a great sense of loss that I can't see my Burmese gurus and so I asked the question that was in my mind that I was saving up to ask my guru when I met him. I asked it of His Holiness. And he gave me just the perfect answer.24

There is perhaps an allegoric aspect to much of Freda's shared memories of her relationship with her guru, as the 16th Karmapa became. But at this time political storm clouds were gathering over Burma, leading up to the military coup in March 1962 which sealed the country off from the rest of the world for a generation. The Kagyu school traced its lineage back to the eleventh century and alongside a monastic structure it emphasised meditative training and solitary retreats.25 That suited Freda. And above all she was impressed by the spirituality and personality of the 16th Karmapa, by his 'deep roaring laughter' and by a personal conduct and indeed appearance which put her in mind of the Buddha.

-- -- The Lives of Freda: The Political, Spiritual and Personal Journeys of Freda Bedi, by Andrew Whitehead
Table of Contents:
• Apa Pant in East Africa -- Nehru's Protégé
• Early Life On Aundh:
• Apa on Nalini: ©
• Pant's tenure as India's first Commissioner for East and Central Africa, as it relates to Kenya:
• Background Pant arrived in Kenya by ship on August 15, 1948
• III. Evolution and Evaluation of Pant's tenure
• INITIAL PHASE (August, 1948 – June 1952)
• TERMINAL PHASE (January 1952 – February 1954
• CONCLUDING OBSERVATIONS
• REMINISCENCES OF APA PANT: By Professor Robert Gregory
• REMINISCENCES OF APA PANT: By Peter Wright
• The Koinange Story:
• Nazareth on Nehru:
• Pant on Pinto:
• APA PANT Associations with Suryakant and Leela Patel:
• PANT on AUNDH and his (Father) Baba or BalaSahib
• Compiler Benegal Pereira
• Bibliography
I have sought to focus this compilation essentially on Apa Pant's period in East Africa. To this end, the material includes details about his life and work before his assignment, and there is little dealing with the long period thereafter. I would like to thank all the following persons who assisted me with producing this compilation: Zahid Rajan who as publisher of Awaaz first suggested this topic to me several months ago, then gave me the benefit of several postponements because of other work pressures and finally pushed me to complete the task; Mrs. Leela Patel, a very close friend of Pant together with her late husband Suryakant starting with his period in East Africa, who was kind enough to provide me with many of the photographs supporting this commentary; Aditi and Aniket Pant who put up with my constant barrage of emails and requests for photos. Robert Gregory and Peter Wright for meeting with me and sharing their first hand experiences, having had long standing personal contacts with Pant before and after his East African tenure for their contributions as well as many interesting conversations over past years; and Angelo Faria who had lived in Kenya during Pant's tenure, with whom I had a substantial interaction during this compilation, and for the substantial analytical piece (and rebuttals) that he prepared at relatively short notice and within tight deadlines.
In August 1948, less than a year after the attainment of Indian independence, a still deeply British colonial Kenya colony with its Asian minority who were almost wholly British rather than Indian citizens, made its first acquaintance with an engaging and charming couple, an aristocratic Indian and his medical surgeon wife – Apa and Nalini PANT. Although their arrival was marked by high positive expectations among the Asians and a distrustful respect by the local colonial authorities, by its end about 5 3/4 years later in February it was to be a valuable learning experience for both parties. Sri Apasaheb Pant, an Indian prince and son of the tenth Pant-Pratinidhi and ruler of the kingdom of Aundh, moved by the idealistic calls of Gandhi to national service and of Nehru to diplomatic duty, left his father's state of Aundh to become the first Indian Commissioner for East Africa (Kenya, Uganda, Tanganyika and Zanzibar); within a couple of years, his mandate would be extended to cover British colonies in Central Africa (Northern Rhodesia, Southern Rhodesia, and Nyasaland) and eventually the Belgian colony of the Congo.
Bio-sketch: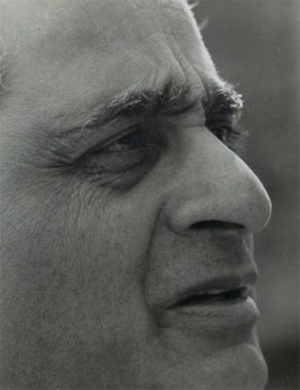 Apa Pant
Sri. Apa Sahib Pant was born on 11th September 1912.
Educated: at University of Bombay (BA) and Oxford University (MA); Barrister-at-Law, Lincoln's Inn; return to India in 1937.
Award: Padma Shri 1954. Married: 1942 Nalini Raje, M.B, BS, F.R.C.S
Children: Aditi, Aniket and Avalokita Interests include: Photography, yoga, tennis, skiing and gliding.
Died: Apasaheb Pant died 5th October 1992.
Diplomatic Career:
Pant's training in the arts of diplomacy began much before his arrival in East Africa. Indeed, before Indian independence he had already served as Education Minister and Prime Minister of Aundh State (1944/45) under his father's tutelage, and immediately thereafter he had been deeply engaged in the discussions leading to the integration of his state within the Indian Union. He wrote: "life is a constant arrival and departure, whether the journey is from one room to another or from one continentto another". His subsequent diplomatic career spanned some three decades, during which time he was drafted into increasingly delicate and senior diplomatic assignments. These covered: Officer on Special Duty, Ministry of External Affairs 1954/55 when he worked directly with Nehru on matters relating to the Nonaligned country group resulting from the Bandung Conference in 1956; Officer in Sikkim and Bhutan with control over Indian missions to Tibet (1954/55) when relations with China were tense, especially after the defection to India of the Dalai Lama; followed by ambassadorships to Indonesia (1961/64), Norway (1964/66), Egypt (1966/69), United Kingdom (1969/72) and ending with Italy (1972/75).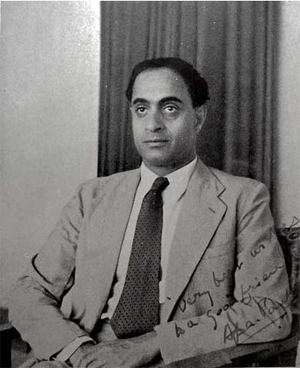 Apa Pant
Pant is the author of several books, all of which offer glimpses to his time in East Africa, these include:
An Unusual Raja - Mahatma Gandhi and the Aundh Experimen, Hyderabad: Sangam Books, 1989.
Surya Namaskar, an ancient Indian exercise, Bombay, Orient Longmans, 1970.
A Moment in Time, Bombay: Orient Longman, 1974.
Mandala: An Awakening, Bombay: Orient Longman, 1976.
Survival of the Individual, London: Sangam Books, 1983.
Undiplomatic Incidents;. Bombay, Orient Longman Limited, 1987
An Extended Family of Fellow Pilgrims,. Bombay, Sangam Books, 1990
Early Life

On Aundh:
Aundh a small princely kingdom, now situated in the state of Maharashtra, about a hundred miles south east of Poona. The story of Aundh goes back more than four hundred years back to the middle 17th century in about 1630. Its founder, Trabak Pant Pratinidhi, a poor Brahmin, turned warrior during the period of Sambhaji Raje and Rajaram Maharaj. The story of Aundh ended almost four hundred years later in 1951, with the death of Raja Bhawanrao Pant-Pratinidhi, also known as Balasaheb, the last Raja of Aundh (Apasaheb's father). At the earlier urging of the Mahatma, Aundh was absorbed into free India on March 8, 1948. Apa Sahib Pant, a prince of the Pant dynasty was the second son of Raja Bhawanrao Pant. Bhawanrao or Balasaheb, was Apa Sahib's father, and referred to him affectionately as his Baba. Mahatma Gandhi's ideas about how he envisioned democracy in India took root in Aundh. Discussion between the Mahatma and Pant's father, Raja Bhawanrao and later Pant himself later evolved into 'Aundh experiment', designed to experiment with decentralization of democratic decision making in Aundh. After Apa Sahib returned home from his studies in England, Maurice Frydman, who Apasaheb referred to as genius, a saintly social worker, engineer and friend of Pandit Satwalekar, urged Balasahib to give up all power to the people of Aundh. Apa Sahib recounts a conversation with the Mahatma in the context of Aundh. The Mahatma said: "tell me, after being called to the bar and spending the money of the poor peasants of Aundh on yourself for five years, are you going to migrate to a city such as Bombay or Delhi and make money by exploitation? Or have you any sincere sense of obligation, of doing your duty, dharma, by serving the poor people of Aundh, who have until now, fed and clothed you?" Apasaheb's quite taken aback by this direct question replied: "Bapuji, what can I say? I would certainly like to help my old father, and stay on in Aundh. At least such is my present inclination". The Mahatma smiled, and said, "Look Apa, you are dealing with me now. My old friend Pandit Satawalekarji has written to me that your father wants to hand over the kingdom of Aundh to his people. I hope this intention is genuine. It would be truly in keeping with our ancient customs which follow by those good rulers who knew what their dharma was……" Peter Wright, a long standing and close English friend of Pant from their university days at Oxford until Pant's death, and followed him to India during the II World War period through Indian Independence and Kenya in the early 1950s,and after his deportation in 1952 back again to India,, wrote: "I am well aware of Apa's feelings with regard to the absorption of the small state of Aundh into the Bombay Presidency and subsequently into the state of Maharashtra. I visited Aundh when Apa himself was the Chief Minister and had, with enthusiastic local support, transformed it into a tiny model democratic state -- an outstanding success -- with the full support of his father. He [Pant] has never been given the recognition he deserved for doing this; incidentally it also led to a number of Indians from outside, who were "wanted" by the British authorities for political reasons, taking refuge in Aundh State. Also I am not aware that Apa has been given adequate recognition for his hard and in the circumstances painful work that he did in helping to persuade other Maratha princes to surrender their sovereignties to the newly forming Indian Union Government in the interests of constructing a truly united and democratic state. Pandit Nehru was, of course, well aware of this when he selected Apa for the Nairobi position". The clash between Shivaji's militaristic views and Gandhiji's pacifism, inevitably affected both Apa and his father, with the Gandhian views finally triumphing (as they did with Khan Abdul Ghaffar Khan in the NWFP). I personally felt immensely privileged v to know and to have the love and friendship of this great duo, father and son, and to learn from them something of the great Maratha history and traditions.
On Leaving Aundh for East Africa (1947 – 1951): © Pant, Apa; An Unusual Raj, Sangam Book, 1989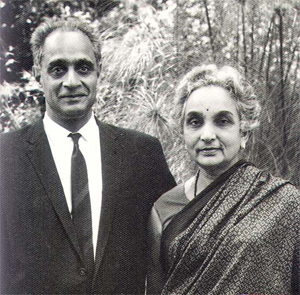 Apasaheb's expressed his emotional feeling at the start of his diplomatic career, when Prime Minister Jawaharlal Nehru offered him his first diplomatic assignment – as first ambassador of free and independent India to colonial East Africa. It was in December of 1947 that Apa Sahib was summoned to go meet with Nehru in Bombay. Pant said, "Doors that open unexpectedly are not always easy to pass through". His energies had been in a state of dull suspension, given the prospect and dissolution of Aundh, but were stirred again as Nehru asked him "Apa, go to East Africa and be our first representative". He later recounted: " To be a representative, a Pratinidhi as in our family tradition, was not only exhilarating in a personal way but something I had felt my father would welcome for his son, an honor that would be his as well as mine. But the merger of Aundh had left many problems for the family, and not all of them had been settled". Later, in New
Delhi, when taking leave of Prime Minister Jawaharlal Nehru, Pant told Nehru that he knew nothing of diplomacy, or of Africa. "Never Mind", Nehru said jokingly, "Go and shoot a few lioApa and Nalini Pantns!" Pant said he did, many of them with a camera, of course. In this and in every way it was a terrific experience. And he wanted his father to share in it; In 1950 Pant's father paid a visit to Nairobi. Apasaheb's speaks:
Apa Sahib speaks:
"By the end of 1947, Nalini and I left Aundh. That last day in Aundh is still vivid in my memory. I could not believe that I was leaving Aundh for good. All the pots and pans, beds and cupboards and chairs were loaded on to a state-red number plate truck.
Baba, with his red cap, had come out of the palace to bless his daughter-in-law and me, and our little, sweet four year old daughter, Aditi. Baba was happy and also sad. Happy because his daughter-in-law was to start practicing medicine and surgery in Poona - She had built a house there on the plot given to her by her father and mother. And sad because little Aditi was also leaving.
I tried to settle down to a routine in Poona at the end of 1947. I did not know what to do. Someone suggested that I stand for the constituent assembly from the Deccan state constituency. I did, but failed to get in by one vote. Shri Munavalli won against me. So I retired even more into my minuscule ego.
It was Raosaheb Patwardhan who, like the affectionate elder brother that he was, dragged me out of my hole, and forcibly took me to see Jawaharlal Nehru in Bombay. I was of course, very hurt that the congress, and the high command had completely forgotten what Raja Bhawanrao had done for the freedom struggle and I secretly hoped that Baba would at least, be made a raj pramukh if not given a ministership.
But who would care for Aundh when even the Mahatma was forgotten? So when Raosaheb ushered me into the presence of the shinning, smiling, extremely self-assured first prime minister of independent India, I was aggrieved.
Panditji however could charm anyone, any time, with hardly any effort. He was then at the height of his power.
When Raosaheb asked him if he had forgotten me, he said, "No, I was just thinking of him just the other day." Then turning to me he said, "Apa, go to East Africa as our first ambassador there."
Ambassador? I was to be an Ambassador? I should have shouted for joy, but didn't feel like it then. My ego would take a while to assert itself again.
I asked, "What do I do there as an ambassador, sir?" Mischievously Panditji said, "Oh, nothing much! Giver dinners, and perhaps shoot a few lions (With a camera, of course)." So I sailed alone by the S.S.Khandala, the oldest ship of the P & O line. Baba and the rest of the family were there to bid me farewell. Was Baba proud that I, his second son was now an ambassador of free India?
Was I happy and proud? Hardly, I was disgusted with myself. I did not like leaving Baba all alone.
As I boarded the ship, I wept. Tatya Inamdar was to accompany me as my private secretary. It was Nalini's idea and she had persuaded Jawaharlal to agree to it. It was quite unusual for a person outside the I.F.S. or the secretarial cadre to be appointed to go abroad at the Government of India's expense, and everyone must have thought that it would serve me better if I had a wiser person to guide me. Tatya, as usual, did so with care and affection. I missed Aundh, Baba, Nalini, Aditi and little Aniket, our son who was then just a year and a half old.
Understandingly, Nalini scarified her own career as an honorary doctor ate the Sassoon Hospital in Poona, not to mention her professorship and budding practice, to join me in 1949. Thus Aditi and Aniket grew up amongst lions, rhinoceros and zebras. Those five and half years in Africa where glorious for us.
Once again I was filled with new motivation. My ego re-inflated itself and I wanted Baba to see me confident once more. So Baba came to stay with us for a while. He travelled widely.
in East Africa and was happy. He was especially fond of little Aniket. Aditi was too volatile for his liking."
Apa on Nalini © Pant, Apa; An Extended Family of Fellow Pilgrims; Sangam Book, 1990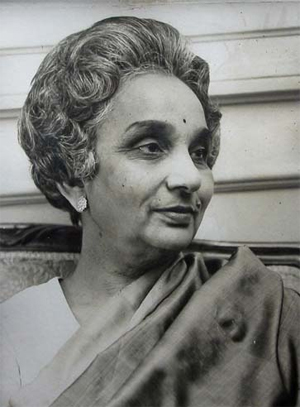 Nalini Pant
The longevity and synergy of the Apa –Nalini partnership, and its resulting legacy, is a tribute to the symbiotic relationship between Apakaka and Akka, respectively (as they lovingly referred to each other).
Apakaka's initial encounter with Akka was at her eldest brother's small two room flat in Bombay. It had been preceded by a meeting he had with Natesh Appajii Dravid, Akka's father, who had first come to meet him as an eligible bachelor in Poona the previous year to make a proposal of marriage. At this time, after having secured her fellowship in Surgery (F.R.C.S.) in Scotland, she had been appointed to head of a women's hospital in Rajasthan. Curiously, Apa and Tai Dravid, Akka's mother, had a brief letter exchange five years earlier, when she wrote him stating that she had: "watched (my) career with interest", so Apa appears to have been tagged much earlier as a potential son-in-law for the well suited and educated Nalini.
Apa confesses that at this very first meeting with Akka he was "…deeply impressed by her apparent calm and dignified bearing, her high intelligent forehead, her sharp, steady, critical, non smiling, even stern, but kindly eyes.." But the spell was broken when "going to the kitchen, she banged into a wooden screen in front of the door".
Apa Sahib speaks:
"Each one of us, whether it was Africa or elsewhere, looked at the same event or people from different angles. In any case no two people can even share the same point of view of life. Our view points were different – often clashed – but our objectives were the same: making friends for India and building a world network of mutual understanding. It was, of course, a fascinating task. It was very joyful and fulfilling too. At the end of it, we both felt we really had lived.
From Pandit Nehru, Indira Gandhi, to Aditi, Aniket and Avalokita, all felt that what I said or did had to have the final stamp of Akka's approval! In fact in 1958, Pandit Nehru whilst staying with us in Gangtok, asked Akka whether she had read 'that stupid report of your journey in Tibet by Apa?.' He also asked her, 'Do you approve what Apa does or write?'
Indira had a especially soft corner for Akka as did all the various ministers, such as Swaran Singh, Jagjivan Ram, Subrahmanyam and others. All the foreign secretaries would, in half-joke half-serious, manner, ask Akka to control me!! She did, magnificently.'
They spent the first five years prior to 1946 in the Aundh, where their two first children were born, Aditi and Aniket, and later their third child Avalokita. After a short interval in Poona where Nalini had to give up her job at the Sasson Hospital as well as her private practice, for the start of the Pant's first diplomatic assignment, and as commissioner for East Africa.
Apa Sahib speaks:
"Akka can be merciless in her criticism. Her objective is not to put down or show one in a derogatory light, but to help one correct oneself: to help one to strive even harder. People like me are over generous with compliments and approvals. Our approval therefore has little value. People like Akka on the other hand are frugal, sparing in theirs, therefore all seek them and feel fulfilled when they receive them".
"Akka has been the greatest, the most persistent, ceaseless but loving, image smasher of all! Pretence, inadequacy, hypocrisy, falsehood of any kind, she could never tolerate, and said so openly and instantly. What a fellow Pilgrim she has been" (Pant).
As one lives and experiences same or similar situations, one's mental and intelligent vibrations start to respond to the person most intimate to oneself. Words then become unnecessary. Between Akka and me it has been so far for the last so many years. Thoughts, feelings, just get transferred spontaneously. It is great fun!! It is also a discovery of some aspects of that unified mind-energy in which we exist. Akka of course has helped me tremendously in this self-discovery.
Pant's tenure as India's first Commissioner for East and Central Africa, as it relates to Kenya: a personal interpretation. (Personal Communication from Angelo Faria: November 2007)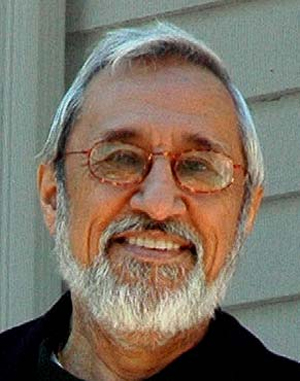 Angelo Faria
Angelo Faria was born to Goan parents in Mombasa and completed his secondary schooling in Kenya. He went on to obtain undergraduate and graduate degrees in economics, respectively, as a Kenya Government Bursar and Leverhulme Undergraduate Scholar at the London School of Economics in the United Kingdom in the 1950s (where President Mwai Kibaki was his exact contemporary) and as a Ford Foundation Fellow in the U.S. at the University of Wisconsin (Madison) in the 1960s. He was first employed as a senior official within the erstwhile East African High Commission (EAHC)/East African Common Services Organization (EACSO) in Nairobi for just under a decade. Thereafter, and following a short two-year spell with the United Nations Development Program (UNDP) in Lusaka, Zambia, he was for about 30 years a staff member of the International Monetary Fund in Washington DC. He retired from it in 2003 and currently resides in Washington DC. He remains keenly interested in, and is a perceptive private commentator on, the East African political environment, through continuing personal contacts and periodical visits.
I. Introduction
My evidentiary background in preparing this piece is relatively modest and somewhat informal in character, being limited essentially to prior information on the evolving political environment in Kenya especially as it impacted on Asians acquired, inter alia, from having lived in Kenya both before and after independence, engaging over several decades in wide-ranging conversations with others, and reviewing cursorily earlier academic books published in the 1980s including : Dana Seidenberg (Uhuru and the Kenya Indians, 1983 and Mercantile Adventurers, Ch. 6; 1996) out of the University of Syracuse in the United States and J.M. Nazareth (Brown Man, Black Country,1981).
It is also buttressed by my more recent reading in March/April this year through incomplete sets of past Kenyan newspapers covering the period 1949-54 (East African Standard, Colonial Times, Daily Chronicle, Goan Voice and Daily Mail) that I found serendipitously in the US Library of Congress here in Washington. This was piqued by a spate of recent "revisionist" academic books published in the last three years: James Franks (Scram from Kenya, 2004); Caroline Elkins (Britain's Gulag, 2005); David Anderson (Histories of the Hanged, 2005); and Zarina Patel (Unquiet, 2006) and an incomplete set of material copied to the UK India Office titled: "Kenya Colony Intelligence and Security Summaries Reports (1947-49") which was released in 1998, and received recently during several interesting discussions with Pyralli Ratansi. More recently still, through the personal courtesy of Benegal Pereira, I have read through the relevant sections relating to Pant's tenure in East Africa weaved by him in his four books: A Moment in Time (1974; Chapter Four); Mandala (1978; Chapter 2); Undiplomatic Incidents (1987; Chapter 1); and An Extended Family of Fellow Pilgrims (1990; Chapter 11); these have helped me to enable Pant's own words, as reflected in numerous quotations (in which errors in the spelling of proper names are left unchanged) to be inserted in the text, so Pant could, as it were, be allowed to speak for himself with the benefit of considerable hindsight..
The outline of political developments in Kenya generally are thus well known from published sources; that relating to the impact of such developments on the Asian community is perhaps less well explored (apart from Seidenberg's books), and in particular the role played by Pant which is of course the central concern of this piece. In this respect, Pant's own evaluation interspersed through his books, although profiting modestly from the passage of time, is curiously more anecdotally than substantively reflective. As a result, I have had to try and first to sketch out with a broad brush the political environment Pant faced on his arrival and its evolution during his tenure; my effort is, therefore, counterfactual in the sense that it attempts to understand Pant's private thinking of political developments as these evolved, as if Pant was a central player which of course he was not.
I am fully conscious that this is not the standard "scholarly" contribution, annotated by fuller reference to the extensive relevant literature that has emerged, and backed by associated citations (other than for quotations from books written by Pant noted above, which are specifically referenced by year of publication and page). These quotations are useful as providing some indication of Pant's thinking at the time, but they provide in my view little indication regarding his perceptions about whether his exhortations were influencing the racial groups (especially Africans) to whom they were addressed at the time. Moreover, with one notably short exception (see my conclusions section), there is very little by way of balanced reservation arising from a consideration of subsequent developments in his ex-post analysis of his thinking of the period.
If the piece is not scholarly, it is only because, for several personal and time-related reasons, I have been unable to commit myself to an authoritative survey of the relevant materials. As such, this piece constitutes an entirely personal and somewhat inferential interpretation exclusively from Pant's supposed perspective, but limited essentially to Kenya rather than to the wider geographical sphere to which he was accredited. I believe that the modestly revisionist case I make out is at least plausible on its face. I fully recognize that there is, however, always the distinct possibility that some of the inferences from an admittedly modest factual base that I draw may be prospectively invalidated by more knowledgeable contributors and even from the discovery of countervailing factual information.
In this first section, the emphasis is on delineating in general terms the environment that Pant, a diplomatic neophyte, would have found when he first arrived in Kenya in mid August 1948. In the second or evaluation section the emphasis shifts to consider more specifically Pant's strategy and activities as these evolved during his tenure in Kenya, so far as I have been able to gauge these from his writings and my own inferences.