Rudolf Otto
by Wikipedia
Accessed: 5/29/20
"As a student, athlete, politician, mystic, and writer, Baba Pyare Lal Bedi, better known as Baba Bedi XVI, considered the sixteenth descendant of Nanak, who was in the past, one of the best known and active Sikh teachers.

Father of the well-known actor, Kabir Bedi, he spread a Sikh spirituality. Its setting is different from that of

the Sikh master Yogi Bhajan who founded in Toronto, in 1968, the 3HO organization

, also known as Sikh Dharma. Master of the Occult Circle of India, he is the descendant of the sixteenth generation of Sat Guru Baba Nanak, Founding Master of the Sikh faith, in the 15th century. Born in 1909 in Punjab, Northern India, he graduated from universities Punjab and Oxford;

he was a researcher at the University of Berlin with a scholarship named after Alexander Von Humboldt, working with Prof. Werner Sombart and with Prof. Rudolf Otto of the University of Marburg.

As an athlete he won the championship in the hammer throw in the Indian Olympic race, and at the English inter-university meeting in Oxford. Returning to India in 1934, he began to participate, as a leftist revolutionary, in the liberation battle of India, and passed a few years in concentration camps and in English prisons....

In 1953, after 20 years of political activity, he gave up politics, and turned to mystical life. In 1961, to dig deeper into the heart of the occult, he founded the "Institute for Inquiry into the Unknown" (Institute of Investigation into the Unknown).

In 1963 he added a new dimension to his work by starting the Center for Psychic Art (Center for Psychic Art).

From 1972 onwards, he came to Italy where, after numerous conferences in Rome and Turin, he stopped in Milan, where he founded and lead the Aquarian Philosophy Center, from which he dissociated and opened his School of New Philosophical Thought by developing his philosophy for the Aquarian Age, taking courses to learn Vibration Therapy, and helping the development of human personality through the Psychic expression. His teachings are about meditation, awareness of God, psychophysical well-being, and evolution of personality.

In 1981 he chaired the International Congress on Reincarnation, held in Milan, and began the World Movement to "live according to Ethical Consciousness," as a means for achieve social Peace.

In the Italian years, Baba Bedi XVI published 3 reference books of Aquarian philosophy: "Total Man" (1975), "Man in the Age of Aquarius" (1982), and "Consciousness, eye of the Soul "(1991). Furthermore, in 1981, he founded and directed the Aquarian philosophy magazine "La Resonance".

He revealed truly new positive dynamics to humanity, which can be implemented on all levels, and at every level, as long as one desires it first. He never tired of repeating: "You can't bring the horse to the river and force him to drink, even if he is thirsty; no violation is possible to free will."

His works published jointly with his wife Freda M. Houlston Bedi* are:

• *India analyzed, work in 4 volumes (1933-1934 London, Victor Gollancz);

• *

Gandhi: Mahatma Gandhi, Saint and statesman, with a preface by Prof. Rudolf Otto

, London 1934);

• Karl Marx - Letters on India, Lahore, Contemporary India Publication (1936);

• Sheikh Abdullah: his life and ideals (1949);

• Harvest from the Desert, Sir Ganga Ram Trust Society (1940);

• Muslims in USSR, Lahore, Indian Printing Works (1947);

• Mystic India, (3 vol.), The Unity Book club of India, New Delhi;

• Hands off West Irian: Indonesia's national demand from Dutch colonialists (1962);

• Prophet of the Full Moon: Guru Baba Nanak, founder master of Sikhism, New Delhi, Chaudhari Publishers, (1966);

• The art of the tetress, Bombay, Pearl books (1968), translated into Italian by La nuova Via ed. 1972;

• The pilgrim's way, with a preface by the

Indian President S. Radhakrishanan

, India (1969), Patiala, Punjabi University;

• *Dynamics of the New Age, New Delhi (1970);

• Conscience as Dynamics of the Psychic for Human Well-being, New Delhi, Institute for Inquiry Into the Unknown;

• Mystic & Ecstacy Eros, New Delhi, Institute for Inquiry Into the Unknown;

• The dynamics of the occult, New Delhi, Unity Publishers;

• The total man, Age of Uranus ed. 1977;

• Soul Eye Consciousness, ed. Zanfi, 2008, second edition of Cittadella Instit. Aquarian pedagogy.

-- Biographical note of Baba Pyare Lal Bedi XVI, by Alleva Franca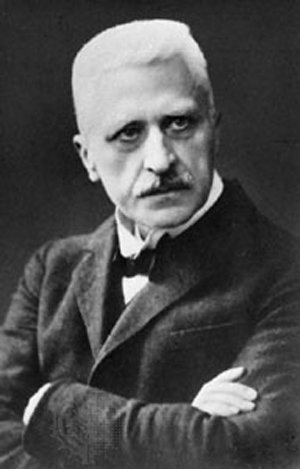 Rudolf Otto
Born: 25 September 1869, Peine, North German Confederation
Died: 6 March 1937 (aged 67), Marburg, Germany
Academic background
Alma mater: University of Erlangen, University of Göttingen
Influences:
Friedrich Schleiermacher,
Immanuel Kant
, Jakob Fries
Academic work
Discipline: Theology and comparative religion
School or tradition: History of religions school
Notable works: The Idea of the Holy
Notable ideas: The numinous
Influenced: Eliade, Jung, Campbell, C. S. Lewis, Tillich, Barth, Rahner, Heidegger, Wach, Horkheimer, Gadamer
Rudolf Otto (25 September 1869 – 7 March 1937) was an eminent German Lutheran theologian, philosopher, and comparative religionist. He is regarded as
one of the most influential scholars of religion in the early twentieth century and is best known for his concept of the numinous, a profound emotional experience he argued was at the heart of the world's religions.
[1]
In the drala teachings, each of the senses is considered an "unlimited field of perception" in which there are sights, sounds and feelings "we have never experienced before" –- no one has ever experienced! Each sense moment, if we are present for it, is a gate into the elemental wisdom of the world, even a cold sip of coffee could ignite the experience of Yeats: "While on the shop and street I gazed / My body of a sudden blazed." Every perception is a pure perception; from the feel of a meager pebble stuck in our shoe to the meow of a house cat. Through this kind of perception we discover that we live in a vast, singular and unexplored world....

Sometimes a stone, a tree, a teacup or a violin processes an intangible presence, a numinousity, that cannot be explained

.

-- The Drala Principle, by Bill Scheffel
While his work started in the domain of liberal Christian theology,
its main thrust was always apologetical, seeking to defend religion against naturalist critiques.[2] Otto eventually came to conceive of his work as part of a science of religion, which was divided into the philosophy of religion, the history of religion, and the psychology of religion.[2]
Life
Born in Peine near Hanover, Otto was raised in a pious Christian family.[3] He attended the Gymnasium Andreanum in Hildesheim and studied at the universities of Erlangen and Göttingen, where
he wrote his dissertation on Martin Luther's understanding of the Holy Spirit
(Die Anschauung von heiligen Geiste bei Luther: Eine historisch-dogmatische Untersuchung), and his habilitation on Kant (Naturalistische und religiöse Weltansicht).
It is difficult to understand the behavior of most German Protestants in the first Nazi years unless one is aware of two things: their history and the influence of Martin Luther. [v] The great founder of Protestantism was both a passionate anti-Semite and a ferocious believer in absolute obedience to political authority. He wanted Germany rid of the Jews and when they were sent away he advised that they be deprived of "all their cash and jewels and silver and gold" and, furthermore, "that their synagogues or schools be set on fire, that their houses be broken up and destroyed ... and they be put under a roof or stable, like the gypsies ... in misery and captivity as they incessantly lament and complain to God about us" -- advice that was literally followed four centuries later by Hitler, Goering and Himmler.

In what was perhaps the only popular revolt in German history, the peasant uprising of 1525, Luther advised the princes to adopt the most ruthless measures against the "mad dogs," as he called the desperate, downtrodden peasants. Here, as in his utterances about the Jews, Luther employed a coarseness and brutality of language unequaled in German history until the Nazi time. The influence of this towering figure extended down the generations in Germany, especially among the Protestants. Among other results was the ease with which German Protestantism became the instrument of royal and princely absolutism from the sixteenth century until the kings and princes were overthrown in 1918. The hereditary monarchs and petty rulers became the supreme bishops of the Protestant Church in their lands. Thus in Prussia the Hohenzollern King was the head of the Church. In no country with the exception of Czarist Russia did the clergy become by tradition so completely servile to the political authority of the State. Its members, with few exceptions, stood solidly behind the King, the Junkers and the Army, and during the nineteenth century they dutifully opposed the rising liberal and democratic movements. Even the Weimar Republic was anathema to most Protestant pastors, not only because it had deposed the kings and princes but because it drew its main support from the Catholics and the Socialists. During the Reichstag elections one could not help but notice that the Protestant clergy -- Niemoeller was typical -- quite openly supported the Nationalist and even the Nazi enemies of the Republic. Like Niemoeller, most of the pastors welcomed the advent of Adolf Hitler to the chancellorship in 1933.

-- The Rise and Fall of the Third Reich: A History of Nazi Germany, by William L. Shirer
By 1906, he held a position as extraordinary professor, and in 1910 he received an honorary doctorate from the University of Giessen.
Otto's
fascination with non-Christian religions
was awakened during an extended trip from 1911-1912 through North Africa, Palestine, British India, China, Japan, and the United States.[4]
He cited a 1911 visit to a Moroccan synagogue as a key inspiration for the theme of the Holy he would later develop.
[3] Otto became a member of the German parliament in 1913 and retained this position through the First World War.[4] In 1917, he spearheaded an effort to simplify the system of weighting votes in Prussian elections.[2] He then served in the post-war constituent assembly in 1918, and remained
involved in the politics of the Weimar Republic.
[4]
Meanwhile, in 1915, he became ordinary
professor at the University of Breslau, and in 1917, at the University of Marburg's Divinity School, then one of the most famous Protestant seminaries in the world
. Although he received several other calls, he remained in Marburg for the rest of his life. He retired in 1929 but continued writing afterward. On 6 March 1937, he died of pneumonia, after suffering serious injuries falling about twenty meters from a tower in October 1936. There were lasting rumors that the fall was a suicide attempt but this has never been confirmed.[2] He is buried in the Marburg cemetery.
Thought

Influences
In his early years
Otto was most influenced by the German idealist theologian and philosopher Friedrich Schleiermacher and his conceptualization of the category of the religious as a type of emotion or consciousness irreducible to ethical or rational epistemologies.
[4] In this, Otto saw Schleiermacher as having recaptured a sense of holiness lost in the Age of Enlightenment. Schleiermacher described this religious feeling as one of absolute dependence; Otto eventually rejected this characterization as too closely analogous to earthly dependence and
emphasized the complete otherness of the religious feeling from the mundane world
(see below).[4] In 1904, while a student at the University of Göttingen, Otto became a proponent of the philosophy of Jakob Fries along with two fellow students.[2]
Fries' most important treatise, the Neue oder anthropologische Kritik der Vernunft (2nd ed., 1828–1831), was an attempt to give a new foundation of psychological analysis to the critical philosophy of Immanuel Kant. In 1811 he published his System der Logik (ed. 1819 and 1837), and in 1814 Julius und Evagoras, a philosophical romance.[3] He was also involved in public polemics, and

in 1816 wrote Ueber die Gefährdung des Wohlstandes und des Charakters der Deutschen durch die Juden (On the Danger Posed by the Jews to German Well-Being and Character), advocating among other things a distinct sign on the dress of Jews to distinguish them from the general population, and encouraging their emigration from German lands. He blamed the Jews for the ascendant role of money in society and called for Judaism to be "extirpated root and branch" from German society.

In 1816 he was invited to Jena to fill the chair of theoretical philosophy (including mathematics, physics, and philosophy proper), and entered upon a crusade against the prevailing Romanticism. In politics he was a strong Liberal and Unionist, and he did much to inspire the organization of the Burschenschaft.

He also published a pamphlet calling for the exclusion of the Jews from public life in Germany.

In 1816 he had published his views in a brochure, Von deutschem Bund und deutscher Staatsverfassung, dedicated to "the youth of Germany", and his influence gave a powerful impetus to the agitation which led in 1819 to the issue of the Carlsbad Decrees by the representatives of the German governments.[3]...

Fries was involved in a dispute with the contemporary German philosopher G. W. F. Hegel. In the preface to his Philosophy of Right, Hegel criticised Fries' participation in student events and his role in the Burschenschaft.

Its motto was "honor, freedom, fatherland"...

The Burschenschaften were student associations that engaged in numerous social activities. However,

their most important goal was to foster loyalty to the concept of a united German national state

as well as strong engagement for freedom, rights, and democracy.

Quite often Burschenschaften decided to stress extreme nationalist or sometimes also liberal ideas, leading in time to the exclusion of Jews, who were considered to be un-German....

In the 1880s, a renaissance movement, the Reformburschenschaften, led by the ideas of Küster, arose and many new B!B! were founded. It was also during this time until the 1890s when members turned increasingly towards anti-Semitic outlook since it provided an approach to achieving the fraternity's fundamental goal. Members viewed the Jews as a problem that hampered the unification of Germany and the achievement of new values the organization advanced. There were members who resigned to protest a resolution adopted at an Eisenach meeting declaring that Burschenschaft "have no Jewish members and do not plan to have any in the future." Historical records show that the fraternity again accepted Jewish members later on

since it was not in favor of racist antisemitism...

Some Nazis (e.g. Ernst Kaltenbrunner) and Nazi opponents (Karl Sack, Hermann Kaiser) were members of Burschenschaften. Theodor Herzl, an Austrian Jewish journalist who founded modern political Zionism, was also a member of a Burschenschaft. However, he resigned two years after he joined because of the fraternity's antisemitism....

Roughly 160 Burschenschaften still exist today and many are organized in different organizations ranging from progressive to nationalistic. Among the latter is the Deutsche Burschenschaft organization (DB), which represents about a third of the Burschenschaften....

Many Burschenschaften, often found in certain "umbrella" organisations (such as the Burschenschaftliche Gemeinschaft), are associated with right-wing or far-right ideas, in particular with the wish for a German state encompassing Austria. In 2013 one Bonn fraternity proposed that only students of German origin should be eligible to join a Burschenschaft. Reportedly half of member clubs threatened to leave in a row over proposed ID cards and a decision to label an opponent of Adolf Hitler a "traitor".

-- Burschenschaft, by Wikipedia

Fries responded by accusing Hegel of defending the existing order and his own privileged position within it. He argued that "Hegel's metaphysical mushroom has grown not in the gardens of science but on the dunghill of servility." For Fries, Hegel's theories merely added up to a defence of the establishment and, specifically, the Prussian authorities.

-- Jakob Friedrich Fries, by Wikipedia
Early works
Otto's first book, Naturalism and Religion (1904) divides the world ontologically into the mental and the physical
, a position reflecting Cartesian dualism.
Otto argues consciousness cannot be explained in terms of physical or neural processes
, and also accords it epistemological primacy by arguing all knowledge of the physical world is mediated by personal experience. On the other hand, he disagrees with Descartes' characterization of the mental as a rational realm, positing instead that rationality is built upon a nonrational intuitive realm.[2]
In 1909, he published his next book, The Philosophy of Religion Based on Kant and Fries, in which he examines the thought of Kant and Fries and from there attempts to build a philosophical framework within which religious experience can take place. While Kant's philosophy said thought occurred in a rational domain, Fries diverged and said it also occurred in practical and aesthetic domains; Otto pursued Fries' line of thinking further and suggested another nonrational domain of the thought, the religious. He felt intuition was valuable in rational domains like mathematics, but subject to the corrective of reason, whereas religious intuitions might not be subject to that corrective.[2]
These two early works were influenced by the rationalist approaches of Immanuel Kant and Jakob Fries. Otto stated that they focused on the rational aspects of the divine (the "Ratio aeterna") whereas
his next (and most influential) book focused on the nonrational aspects of the divine.
[5]
The Idea of the Holy
Otto's most famous work, The Idea of the Holy, was first published in German in 1917 as Das Heilige - Über das Irrationale in der Idee des Göttlichen und sein Verhältnis zum Rationalen. It was one of the most successful German theological books of the 20th century, has never gone out of print, and is now available in about 20 languages. The first English translation was published in 1923 under the title The Idea of the Holy: An Inquiry into the Non-Rational Factor in the Idea of the Divine and its Relation to the Rational. Otto felt people should first do serious rational study of God, before turning to the non-rational element of God as he did in this book.[5][6]:vii
In The Idea of the Holy, Otto writes that while the concept of "the holy" is often used to convey moral perfection—and does entail this—it contains another distinct element, beyond the ethical sphere, for which
he coined the term numinous based on the Latin word numen ("divine power")
.[6]:5–7 (The term is
etymologically unrelated to Immanuel Kant's noumenon, a Greek term which Kant used to refer to an unknowable reality underlying sensations of the thing.
)
He explains the numinous as a "non-rational, non-sensory experience or feeling whose primary and immediate object is outside the self".
This mental state "presents itself as ganz Andere,[7] wholly other, a condition absolutely sui generis and incomparable whereby the human being finds himself utterly abashed."[8] Otto argues that because the numinous is irreducible and sui generis it cannot be defined in terms of other concepts or experiences, and that the reader must therefore be "guided and led on by consideration and discussion of the matter through the ways of his own mind, until he reach the point at which 'the numinous' in him perforce begins to stir... In other words, our X cannot, strictly speaking, be taught, it can only be evoked, awakened in the mind."[6]:7 Chapters 4 to 6 are devoted to attempting to evoke the numinous and its various aspects. He writes:[4][6]:12–13
The feeling of it may at times come sweeping like a gentle tide pervading the mind with a tranquil mood of deepest worship. It may pass over into a more set and lasting attitude of the soul, continuing, as it were, thrillingly vibrant and resonant

, until at last it dies away and the soul resumes its "profane," non-religious mood of everyday experience. [...] It has its crude, barbaric antecedents and early manifestations, and again

it may be developed into something beautiful and pure and glorious. It may become the hushed, trembling, and speechless humility of the creature in the presence of—whom or what? In the presence of that which is a Mystery inexpressible and above all creatures.
He describes it as a mystery (Latin: mysterium) that is at once terrifying (tremendum) and fascinating (fascinans).
[9] Otto felt that the numinous was most strongly present in the Old and New Testaments, but that it was also present in all other religions.[6]:74
According to Mark Wynn in the Stanford Encyclopedia of Philosophy,
The Idea of the Holy falls within a paradigm in the philosophy of emotion
in which emotions are seen as including an element of perception with intrinsic epistemic value that is neither mediated by thoughts nor simply a response to physiological factors. Otto therefore understands religious experience as having mind-independent phenomenological content rather than being an internal response to belief in a divine reality.
Otto applied this model specifically to religious experiences, which he felt were qualitatively different from other emotions.
[10]
Later works
In Mysticism East and West, published in German in 1926 and English in 1932,
Otto compares and contrasts the views of the medieval German Christian mystic Meister Eckhart with those of the influential Hindu philosopher Adi Shankara, the key figure of the Advaita Vedanta school.
[2]
Influence
Otto left a broad influence on theology, religious studies, and philosophy of religion, which continues into the 21st century.[11]
Christian theology
Karl Barth, an influential Protestant theologian contemporary to Otto, acknowledged Otto's influence and approved a similar conception of God as ganz Andere or totaliter aliter,[12] thus falling within the tradition of apophatic theology.[13][14] Otto was also one of the very few modern theologians to whom C. S. Lewis indicates a debt, particularly to the idea of the numinous in The Problem of Pain. In that book Lewis offers his own description of the numinous:[15]
Suppose you were told there was a tiger in the next room: you would know that you were in danger and would probably feel fear. But if you were told "There is a ghost in the next room," and believed it, you would feel, indeed, what is often called fear, but of a different kind. It would not be based on the knowledge of danger, for no one is primarily afraid of what a ghost may do to him, but of the mere fact that it is a ghost. It is "uncanny" rather than dangerous, and the special kind of fear it excites may be called Dread. With the Uncanny one has reached the fringes of the Numinous. Now suppose that you were told simply "There is a mighty spirit in the room," and believed it. Your feelings would then be even less like the mere fear of danger: but the disturbance would be profound. You would feel wonder and a certain shrinking—a sense of inadequacy to cope with such a visitant and of prostration before it—

an emotion which might be expressed in Shakespeare's words "Under it my genius is rebuked." This feeling may be described as awe, and the object which excites it as the Numinous.
German-American theologian Paul Tillich acknowledged Otto's influence on him,[2] as did Otto's most famous German pupil, Gustav Mensching (1901–1978) from Bonn University.[16] Otto's views can be seen in the noted Catholic theologian Karl Rahner's presentation of
man as a being of transcendence.
More recently, Otto has also influenced the American Franciscan friar and inspirational speaker Richard Rohr.[17]:139
Non-Christian theology and spirituality
Otto's ideas have also exerted an influence on non-Christian theology and spirituality. They have been discussed by Orthodox Jewish theologians including Joseph Soloveitchik[18] and Eliezer Berkovits.[19] The Iranian-American Sufi religious studies scholar and public intellectual Reza Aslan understands religion as "an institutionalized system of symbols and metaphors [...] with which a community of faith can share with each other their
numinous encounter with the Divine Presence
."[20] Further afield, Otto's work received words of appreciation from Indian independence leader Mohandas Gandhi.[16]
Aldous Huxley, a major proponent of perennialism, was influenced by Otto; in The Doors of Perception he writes:
[21]
The literature of religious experience abounds in references to the pains and terrors overwhelming those who have come, too suddenly, face to face with some manifestation of

the mysterium tremendum

. In theological language, this fear is due to the in-compatibility between man's egotism and

the divine purity

, between man's self-aggravated separateness and the infinity of God.
Religious studies
In The Idea of the Holy and other works, Otto set out a paradigm for the study of religion that focused on the need to realize the religious as a non-reducible, original category in its own right. The eminent Romanian-American historian of religion and philosopher
Mircea Eliade used the concepts from The Idea of the Holy as the starting point for his own 1954 book, The Sacred and the Profane.
[11][22] The paradigm represented by Otto and Eliade was then heavily criticized for viewing religion as a sui generis category,[11] until around 1990, when it began to see a resurgence as a result of its phenomenological aspects becoming more apparent. Ninian Smart, who was a formative influence on religious studies as a secular discipline, was influenced by Otto in his understanding of religious experience and his approach to understanding religion cross-culturally.[11]
Psychology
Carl Gustav Jung
, the founder of analytic psychology, applied the concept of the numinous to psychology and psychotherapy, arguing it was therapeutic and brought greater self-understanding, and stating that to him religion was about a "careful and scrupulous observation... of the numinosum".[23] The American Episcopal priest John A. Sanford applied the ideas of both Otto and Jung in his writings on religious psychotherapy.
THE YEARS, OF WHICH I HAVE SPOKEN TO YOU, when I pursued the inner images, were the most important time of my life. Everything else is to be derived from this. It began at that time, and the later details hardly matter anymore. My entire life consisted in elaborating what had burst forth from the unconscious and flooded me like an enigmatic stream and threatened to break me. That was the stuff and material for more than only one life. Everything later was merely the outer classification, the scientific elaboration, and the integration into life. But the numinous beginning, which contained everything, was then. -- C.G. Jung, 1957

-- The Red Book: Liber Novus, by C.G. Jung
Philosophy
The philosopher and sociologist Max Horkheimer, a member of
the Frankfurt School
, has taken the concept of "wholly other" in his 1970 book Die Sehnsucht nach dem ganz Anderen (
"longing for the entirely Other"
).[24][25] Other philosophers to acknowledge Otto were, for instance,
Martin Heidegger
,[16]
Leo Strauss
,[16] Hans-Georg Gadamer (who was critical when younger but respectful in his old age), Max Scheler,[16] Edmund Husserl,[16] W. T. Stace, Joachim Wach,[3][16] and Hans Jonas. The war veteran and writer
Ernst Jünger
and the historian and scientist Joseph Needham also cited his influence.
Ecumenical activities
Otto was heavily involved in ecumenical activities between Christian denominations and between Christianity and other religions.[4] He experimented with adding a time similar to a Quaker moment of silence to the Lutheran liturgy as an opportunity for worshipers to experience the numinous.[4]
Works
• A full bibliography of Otto's works is given in Robert F. Davidson, Rudolf Otto's Interpretation of Religion (Princeton, 1947), pp. 207–9
In German
• Naturalistische und religiöse Weltansicht (1904)
• Die Kant-Friesische Religions-Philosophie (1909)
• Das Heilige - Über das Irrationale in der Idee des Göttlichen und sein Verhältnis zum Rationalen (Breslau, 1917)
• West-östliche Mystik (1926)
• Die Gnadenreligion Indiens und das Christentum (1930)
• Reich Gottes und Menschensohn (1934)
English translations
• Naturalism and Religion, trans J. Arthur Thomson and Margaret Thomson (London: Williams and Norgate, 1907), [originally published 1904]
• The Life and Ministry of Jesus, According to the Critical Method (Chicago: Open Court, 1908), ISBN 0-8370-4648-3 – Full text online at Internet Archive
• The Idea of the Holy, trans JW Harvey, (New York: OUP, 1923; 2nd edn, 1950; reprint, New York, 1970), ISBN 0-19-500210-5 [originally published 1917] (full text)
• Christianity and the Indian Religion of Grace (Madras, 1928)
• India's Religion of Grace and Christianity Compared and Contrasted, trans FH Foster, (New York; London, 1930)
• 'The Sensus Numinis as the Historical Basis of Religion', Hibbert Journal 29, (1930), 1-8
• The Philosophy of Religion Based on Kant and Fries, trans EB Dicker, (London, 1931) [originally published 1909]
• Religious essays: A supplement to 'The Idea of the Holy', trans B Lunn, (London, 1931)
• Mysticism East and West: A Comparative Analysis of the Nature of Mysticism, trans BL Bracey and RC Payne, (New York, 1932) [originally published 1926]
• 'In the sphere of the holy', Hibbert Journal 31, (1932-3), 413-6
• The original Gita: The song of the Supreme Exalted One (London, 1939)
• The Kingdom of God and the Son of Man: A Study in the History of Religion, trans FV Filson and BL Wolff, (Boston, 1943)
• Autobiographical and Social Essays (Berlin: Walter de Gruyter, 1996), ISBN 3-11-014518-9
See also
• Christian philosophy
• Christian ecumenism
• Christian mysticism
• Neurotheology
• Argument from religious experience
• Hard problem of consciousness
• The Varieties of Religious Experience by William James
• Perceiving God by William Alston
• The Perennial Philosophy by Aldous Huxley
• The Case for God by Karen Armstrong
• I and Thou by Martin Buber
References
1. Adler, Joseph. "Rudolf Otto's Concept of the Numinous". Gambier, Ohio: Kenyon College. Retrieved 19 October 2016.
2. Alles, Gregory D. (2005). "Otto, Rudolf". Encyclopedia of Religion. Farmington Hills, Michigan: Thomson Gale. Retrieved 6 March 2017.
3. "Louis Karl Rudolf Otto Facts". YourDictionary.com. Encyclopedia of World Biography. Retrieved 24 October 2016.
4. Meland, Bernard E. "Rudolf Otto | German philosopher and theologian". Encyclopædia Britannica Online. Retrieved 24 October 2016.
5. Ross, Kelley. "Rudolf Otto (1869-1937)". Retrieved 19 October 2016.
6. Otto, Rudolf (1923). The Idea of the Holy. Oxford University Press. ISBN 0-19-500210-5. Retrieved 31 December2016.
7. Otto, Rudolf (1996). Alles, Gregory D. (ed.). Autobiographical and Social Essays. Berlin: Walter de Gruyter. p. 30. ISBN 978-3-110-14519-9. ISBN 3-11014519-7.
8. Eckardt, Alice L.; Eckardt, A. Roy (July 1980). "The Holocaust and the Enigma of Uniqueness: A Philosophical Effort at Practical Clarification". Annals of the American Academy of Political and Social Science. Sage Publications. 450 (1): 165–178. doi:10.1177/000271628045000114. JSTOR 1042566. P. 169. Cited in: Cohn-Sherbok, Dan, ed. (1991). A Traditional Quest. Essays in Honour of Louis Jacobs. London: Continuum International Publishing Group. p. 54. ISBN 978-0-567-52728-8. ISBN 0-56752728-X.
9. Otto, Rudolf (1996). Mysterium tremendum et fascinans.
10. Wynn, Mark (19 December 2016). "Section 2.1 Emotional feelings and encounter with God". Phenomenology of Religion. Stanford Encyclopedia of Philosophy. Center for the Study of Language and Information, Stanford University. Retrieved 6 March 2017.
11. Sarbacker, Stuart (August 2016). "Rudolf Otto and the Concept of the Numinous". Oxford Research Encyclopedias. Oxford University Press. Retrieved 18 February 2018.
12. Webb, Stephen H. (1991). Re-figuring Theology. The Rhetoric of Karl Barth. Albany, New York: SUNY Press. p. 87. ISBN 978-1-438-42347-0. ISBN 1-43842347-0.
13. Elkins, James (2011). "Iconoclasm and the Sublime. Two Implicit Religious Discourses in Art History (pp. 133–151)". In Ellenbogen, Josh; Tugendhaft, Aaron (eds.). Idol Anxiety. Redwood City, California: Stanford University Press. p. 147. ISBN 978-0-804-76043-0. ISBN 0-80476043-8.
14. Mariña, Jacqueline (2010) [1997]. "26. Holiness (pp. 235–242)". In Taliaferro, Charles; Draper, Paul; Quinn, Philip L. (eds.). A Companion to Philosophy of Religion. Hoboken, New Jersey: John Wiley & Sons. p. 238. ISBN 978-1-444-32016-9. ISBN 1-44432016-5.
15. Lewis, C.S. (2009) [1940]. The Problem of Pain. New York City: HarperCollins. pp. 5–6. ISBN 978-0-007-33226-7. ISBN 0-00733226-2.
16. Gooch, Todd A. (2000). The Numinous and Modernity: An Interpretation of Rudolf Otto's Philosophy of Religion. Berlin: Walter de Gruyter. ISBN 3-11-016799-9.
17. Rohr, Richard (2012). Immortal Diamond: The Search for Our True Self. San Francisco: Jossey-Bass. ISBN 978-1-118-42154-3.
18. Solomon, Norman (2012). The Reconstruction of Faith. Portland: The Littman Library of Jewish Civilization. pp. 237–243. ISBN 978-1-906764-13-5.
19. Berkovits, Eliezer, God, Man and History, 2004, pp. 166, 170.
20. Aslan, Reza (2005). No god but God: The Origins, Evolution, And Future of Islam. New York: Random House Trade Paperbacks. p. xxiii. ISBN 1-4000-6213-6.
21. Huxley, Aldous (2004). The Doors of Perception and Heaven and Hell. Harper Collins. p. 55.
22. Eliade, Mircea (1959) [1954]. "Introduction (p. 8)". The Sacred and the Profane. The Nature of Religion. Translated from the French by Willard R. Trask. Boston: Houghton Mifflin Harcourt. ISBN 978-0-156-79201-1. ISBN 0-15679201-X.
23. Agnel, Aimé. "Numinous (Analytical Psychology)". Encyclopedia.com. International Dictionary of Psychoanalysis. Retrieved 9 November 2016.
24. Adorno, Theodor W.; Tiedemann, Rolf (2000) [1965]. Metaphysics. Concept and Problems. Trans. Edmund Jephcott. Stanford University Press. p. 181. ISBN 978-0-804-74528-4. ISBN 0-80474528-5.
25. Siebert, Rudolf J. (1 January 2005). "The Critical Theory of Society: The Longing for the Totally Other". Critical Sociology. Thousand Oaks, California: SAGE Publications. 31 (1–2): 57–113. doi:10.1163/1569163053084270.
Further reading
• Almond, Philip C., 'Rudolf Otto: An Introduction to his Philosophical Theology' (Chapel Hill: University of North Carolina Press, 1984).
• Davidson, Robert F, Rudolf Otto's Interpretation of Religion, (Princeton, 1947)
• Gooch, Todd A, The Numinous and Modernity: An Interpretation of Rudolf Otto's Philosophy of Religion. Preface by Otto Kaiser and Wolfgang Drechsler. (Berlin and New York: Walter de Gruyter, 2000). ISBN 3-11-016799-9.
• Ludwig, Theodore M, 'Otto, Rudolf' in Encyclopedia of Religion, vol 11 (1987), pp139–141
• Melissa, Raphael, Rudolf Otto and the concept of holiness, (Oxford: Clarendon Press, 1997)
• Mok, Daniël (2012). Rudolf Otto: Een kleine biografie. Preface by Gerardus van der Leeuw. Amsterdam: Uitgeverij Abraxas. ISBN 978-90-79133-08-6.
• Mok, Daniël et al. (2002). Een wijze uit het westen: Beschouwingen over Rudolf Otto. Preface by Rudolph Boeke. Amsterdam: De Appelbloesem Pers (i.e. Uitgeverij Abraxas). ISBN 90-70459-36-1 (print), 978-90-79133-00-0 (e-Book).
• Moore, John Morrison, Theories of Religious Experience, with special reference to James, Otto and Bergson, (New York, 1938)
External links
• Otto and the Numinous
• Numinous – references from several thinkers at Earthpages.ca
• International Congress: Rudolf Otto – University of Marburg, 2012
• Works by Rudolf Otto at Project Gutenberg
• Works by or about Rudolf Otto at Internet Archive
• Newspaper clippings about Rudolf Otto in the 20th Century Press Archives of the ZBW