American Society for Psychical Research
by Wikipedia
Accessed: 6/25/20
American Society for Psychical Research
Abbreviation: ASPR
Formation: 1884
Legal status: Non-profit organization
Purpose: Parapsychology
Location: 5 West 73rd Street, New York City, 10023
Region served: North America
Membership: Psychical researchers
Main organ: Journal of the American Society for Psychical Research
Affiliations:
Society for Psychical Research
Website
http://www.aspr.com
The American Society for Psychical Research (ASPR) is the oldest psychical research organization in the United States dedicated to parapsychology. It maintains offices and a library, in New York City, which are open to both members and the general public. The society has an open membership, anyone with an interest in psychical research is invited to join. It maintains a website; and publishes the quarterly Journal of the American Society for Psychical Research.[1]
History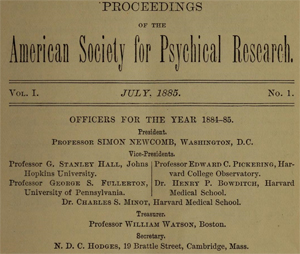 Officers for the SPR (1884–1885)
PROCEEDINGS OF THE American Society for Psychical Research
Vol. I. July, 1885. No. 1
OFFICERS FOR THE YEAR 1884-85.
President.
PROFESSOR SIMON NEWCOMB, WASHINGTON, D.C.
Vice-Presidents.
Professor G. STANLEY HALL, Johns Hopkins University.
Professor GEORGE S. FULLERTON, University of Pennsylvania.
Dr. CHARLES S. MINOT, Harvard Medical School.
Professor EDWARD C. PICKERING, Harvard College Observatory
Dr. HENRY P. BOWDITCH, Harvard Medical School
TREASURER.
Professor WILLIAM WATSON, Boston.
Secretary.
N.D.C. HODGES, 19 Brattle Street, Cambridge, Mass.
It was William Fletcher Barrett's visit to America that ultimately led to the formation of the American Society for Psychical Research in December, 1884.[2] Barrett was invited by several members of the American Association for the Advancement of Science. He persuaded intellectuals such as Edward Charles Pickering, Simon Newcomb, Alexander Graham Bell, Henry Pickering Bowditch and William James that the claims of psychical phenomena should be investigated scientifically.[2]
The first meetings of the society were held in the rooms of the American Academy of Arts and Sciences.[3]
The founding members who were also the first Vice-Presidents were G. Stanley Hall,...
Granville Stanley Hall (February 1, 1846 – April 24, 1924[1]) was a pioneering American psychologist and educator. His interests focused on childhood development and evolutionary theory. Hall was the first president of the American Psychological Association and the first president of Clark University....

Inspired by Wilhelm Wundt's Principles of Physiological Psychology, Hall pursued doctoral studies at Harvard University where he met William James, an adjunct professor who had just taught the nation's first psychology class. In 1878, Hall earned the first psychology doctorate awarded in America. After Hall graduated with his doctorate, there were no academic jobs available in psychology, so he went to Europe to study at the University of Berlin, and spent a brief time in Wundt's Leipzig laboratory in 1879.

He began his career by teaching English and philosophy at Antioch College in Yellow Springs, Ohio, and then teaching history of philosophy at Williams College in Massachusetts. Following successful lecture series at Harvard and Johns Hopkins University, Hall secured a position in the philosophy department at Johns Hopkins, teaching psychology and pedagogy. He remained at Johns Hopkins from 1882 to 1888 and, in 1883, began what is considered by some to be the first formal American psychology laboratory....

Hall was elected a member of the American Antiquarian Society in 1888...

He was also responsible for inviting Sigmund Freud and Carl Jung to visit and deliver a lecture series in 1909 at the Clark Conference. Hall promised Freud an honorary degree from Clark University in exchange. Hall and Freud shared the same beliefs on sex and adolescence. This was Freud's first and only visit to America and the biggest conference held at Clark University. It was also the most controversial conference, given that Freud's research was based on theories that Hall's colleagues criticized as non-scientific...

He seemed always to be founding new journals or scholarly associations to disseminate his ideas and those of scholars whose perspectives were consistent with his own. Among his creations were the widely respected American Journal of Psychology and the American Psychological Association....

In 1917, Hall published a book on religious psychology, Jesus the Christ in the Light of Psychology. The book was written in two volumes to define Jesus Christ in psychological terms. Hall thoroughly discussed all that is written about Christ, and the probable mental mechanisms of Christ and all of those who believed in him and wrote about him. He analyzes the myths, the magic, etc., built up about the name and life of Christ. He dissects the parables and discusses the miracles, the death and the resurrection of Jesus.

He endeavors to reduce all possible expressions or trends which he finds in Jesus and his followers to their genetic origins...

Darwin's theory of evolution and Ernst Haeckel's recapitulation theory were large influences on Hall's career. These ideas prompted Hall to examine aspects of childhood development in order to learn about the inheritance of behavior. The subjective character of these studies made their validation impossible.

He believed that as children develop, their mental capabilities resemble those of their ancestors and so they develop over a lifetime the same way that species develop over eons....

His work also delved into controversial portrayals of the differences between women and men, as well as the concept of racial eugenics.[5] While Hall was a proponent of racial eugenics, his views were less severe in terms of creating and keeping distinct separations between races. Hall believed in giving "lower races" a chance to accept and adapt to the "superior white civilization".[11] Hall even commended high ranking African Americans in society as being "exception to the Negro's diminished evolutionary inheritance".[12] Hall viewed civilization in a similar fashion he viewed biological development. Humans must allow civilization to "run its natural evolution".[12] Hall saw those who did not accept the superior civilization as being primitive "savages". Hall viewed these civilizations in a similar fashion as he viewed children, stating that "their faults and their virtues are those of childhood and youth".[11] Hall believed that men and women should be separated into their own schools during puberty because it allowed them to be able to grow within their own gender. Women could be educated with motherhood in mind and the men could be educated in more hands-on projects, helping them to become leaders of their homes. Hall believed that schools with both sexes limited the way they could learn and softened the boys earlier than they should be...

Hall was also influenced by Jean-Baptiste Lamarck and his theory of evolution. Hall found the idea of passing on memories from parent to offspring was a plausible mode of inheritance.[13]

Hall was one of the founding members and a vice President of the American Society for Psychical Research.[14] The early members of the society were skeptical of paranormal phenomena.[15] Hall took a psychological approach to psychical phenomena. By 1890 he had resigned from the society.[16] He became an outspoken critic of parapsychology.[17]

...

Hall and his assistant Amy Tanner from Clark University were notable debunkers of spiritualism and carried out psychological and physiological tests on mediums...

Hall was deeply wedded to the German concept of Volk, an anti-individualist and authoritarian romanticism in which the individual is dissolved into a transcendental collective. Hall believed that humans are by nature non-reasoning and instinct driven, requiring a charismatic leader to manipulate their herd instincts for the well-being of society. He predicted that the American emphasis on individual human right and dignity would lead to a fall that he analogized to the sinking of Atlantis...

Hall argued that child development recapitulates his highly racialized conception of the history of human evolutionary development. He characterized pre-adolescent children as savages and therefore rationalized that reasoning was a waste of time with children. He believed that children must simply be led to fear God, love country, and develop a strong body. As the child burns out the vestiges of evil in his nature, he needs a good dose of authoritarian discipline, including corporal punishment.[7] He believed that adolescents are characterized by more altruistic natures than pre-adolescents and that high schools should indoctrinate students into selfless ideals of service, patriotism, body culture, military discipline, love of authority, awe of nature, and devotion to the state and the well being of others.[23] Hall consistently argued against intellectual attainment at all levels of public education. Open discussion and critical opinions were not to be tolerated. Students needed indoctrination to save them from the individualism that was so damaging to the progress of American culture...

Hall had no sympathy for the poor, the sick, or those with developmental differences or disabilities. A firm believer in selective breeding and forced sterilization, he believed that any respect or charity toward those he viewed as physically, emotionally, or intellectually weak or "defective" simply interfered with the movement of natural selection toward the development of a super-race....[11]

Thorndike said that Hall's magnum opus was "chock full of errors, masturbation, and Jesus. He is a mad man."..

Hall viewed masturbation as an immoral act and a blemish of the human race that interfered with moral and intellectual growth. Hall discussed masturbation in reference to men and did not discuss it in terms of women. It is not known whether he knew this act occurred in women or that Hall believed adolescent boys must go through what he described as "conversion". This conversion releases the boys from biological sins that were passed onto them by their ancestors. This passing on of sins through generations is guided by Lamarckian evolution. He claimed that conversion occurred as naturally as a "blossoming flower". Instead of masturbation, Hall viewed spontaneous emissions as a natural and acceptable alternative to forced ejaculation. Hall believed that he went through conversion during his freshman year at Williams College...

Among his many students who made significant future contributions in fields he stimulated were the philosopher John Dewey (when Hall was at Johns Hopkins) and the famous psychologists Lewis Terman, Henry Goddard, and Arnold Gesell (when Hall was at Clark)...

Hall expressed openly eugenic views in many of his writings. He was listed in numerous American eugenic organizations as its leader. The Eugenical News (1916–1922) celebrated the development of new American eugenic scholarly organization by highlighting that its roster included such as in the following announcement about "new active members of Eugenics Research Association... C. C. Brigham, Psychological Laboratory, Princeton, N. J., G. Stanley Hall, Clark University, C. E. Seashore, State University of Iowa, Lewis, M. Terman, Stanford University, Calif., John B. Watson, Johns Hopkins Hospital" (p. 53). Although Hall is credited with bringing notable psychoanalytic scholars to the U.S., including S. Freud and C. Jung, Hall expressed openly anti-psychoanalytic views in his writings that emphasized his eugenic commitments. For example, in the first issue of the Journal of Applied Psychology, of which Stanley G. Hall (1917) was an editor, his opening article proclaimed that the U.S. psychology had to "draw any lesson... from the present war, in which the great Nordic race which embraces the dominant elements of all the belligerent nations is committing suicide" (p. 9) The most significant of these lessons, according to Hall, was for American psychology to fight against the "revisionary conceptions of Freud...that it is... normal for man at times to plunge back and down the evolutionary ladder" (p. 12).

Hall included openly anti-Semitic statements in his writings such as in his book On the Aspects of German Culture in which he discussed the supposed destruction of Western civilization by "rapacious Jews." Consistent with typical anti-Semitic stereotypes promoted by eugenicists such as Charles Davenport Hall remarked that the psychoanalytic focus on "sex" in addition to this approach's "rapid growth... found outside the circle of specialists [academic experimental psychologists]" made psychoanalysis and "the number of out-and-out disciples" to be a form of a "cult" (p. 412). Moreover, Hall stated that the "Freudian theory of therapy... is mistaken" (p. 12), giving a warning example of how an individual's culturally unacceptable sexual desires and behaviors could be justified through psychoanalytic interpretations rather than "cured by the very modesty" based on cultural or religious norms (p. 13)...

Hall claimed that psychoanalytic treatment would "destroy" this religious "morality" during the process of analysis (p. 13). In his book Jesus, the Christ, In the Light of Psychology Hall openly praised eugenics and discussed that the presence of supposedly evolutionary unfit people (i.e., the poor, racial minorities, immigrants) served the purpose of teaching the evolutionary fit people (i.e., Nordic wealthy Whites) virtues of caring for the lower classes. Other openly eugenic writings by Hall include his 1903 article entitled "The White Man's Burden versus Indigenous Development of the Lower Races" in The Journal of Education. A majority of American eugenic organizations listed Hall as its leader (e.g., American Eugenic Society, American Eugenic Research Organization). His students included many notable eugenicists, including H. H. Goddard, Robert Yerkes, Lewis Terman, and many others.-- G. Stanley Hall, by Wikipedia
George Stuart Fullerton,...
George Stuart Fullerton (August 18, 1859 – March 23, 1925) was an American philosopher and psychologist. Fullerton was born at Fatehgarh, India, the son of the Rev. Robert Stuart Fullerton. He came to this country as a youth.

He graduated in 1879 from the University of Pennsylvania and in 1884 from Yale Divinity School; and returned to Pennsylvania to be an instructor, adjunct professor, and dean of the department of philosophy, dean of the college, and vice provost of the university. In 1904 he was appointed professor of philosophy at Columbia University, and served as head of the department.

He was the host of the first annual meeting of the American Psychological Association in 1892 at the University of Pennsylvania, and the APA's fifth president, in 1896...

In 1914, while he was exchange professor at the University of Vienna, World War I broke out. He was Lecturing at Munich (Germany) when Interned. Fullerton was imprisoned as a civilian enemy national. He remained imprisoned for four years, until the end of the war, and conditions were so harsh that he returned to the U.S. with his health permanently damaged .. Nearly an invalid for the last decade of his life, Fullerton committed suicide at the age of 66.[1]

Fullerton's philosophy was realist. His writings include:

• The Conception of the Infinite (1887)
• A Plain Argument for God (1889)
• On Sameness and Identity (1890)
• On the Perception of Small Differences, with Cattell (1892)
• The Philosophy of Spinoza (1894)
• On Spinozistic Immortality (1899)
• A System of Metaphysics (1904)

• An Introduction to Philosophy (1906)An Introduction to Philosophy. Reprint. Publisher: Ruby Press & Co.First Edition: 2015 ISBN 978-9-3823-9537-9

• The World We Live in, or Philosophy and Life in the Light of Modern Thought (1912)

•

Germany of to-day,

by George Stuart Fullerton, Ph. D. LL.D. Professor of Philosophy in Columbia University, New York. Honorary Professor in the University of Vienna. First American Exchange Professor in Austria. Publisher: The Bobbs-Merrill Company Indianapolis, 1915

• A Handbook of Ethical Theory (1922) A Handbook of Ethical Theory. Reprint. Publisher: CreateSpace Independent Publishing Platform; 1 edition (September 2, 2013) ISBN 978-1-4923-1845-3

-- George Stuart Fullerton, by Wikipedia
Edward Charles Pickering,...
Edward Charles Pickering ForMemRS HFRSE (July 19, 1846 – February 3, 1919) was an American astronomer and physicist and the older brother of William Henry Pickering. Along with Carl Vogel, Pickering discovered the first spectroscopic binary stars. He wrote Elements of Physical Manipulations (2 vol., 1873–76).

Soon after graduating from Harvard, Pickering taught physics at the Massachusetts Institute of Technology. Later, he served as director of Harvard College Observatory from 1877 to his death in 1919, where he made great leaps forward in the gathering of stellar spectra through the use of photography.

At Harvard, he recruited over 80 women to work for him, including Annie Jump Cannon, Henrietta Swan Leavitt, Antonia Maury, and Florence Cushman. These women, the Harvard Computers (also described as "Pickering's Harem" by the scientific community at the time), made several important discoveries at HCO. Leavitt's discovery of the period-luminosity relationship for Cepheids, published by Pickering, would prove the foundation for the modern understanding of cosmological distances. In 1876 he co-founded the Appalachian Mountain Club.

-- Edward Charles Pickering, by Wikipedia
Henry Pickering Bowditch ...
Henry Pickering Bowditch (April 4, 1840 – March 13, 1911) was an American soldier, physician, physiologist, and dean of the Harvard Medical School. Following his teacher Carl Ludwig, he promoted the training of medical practitioners in a context of physiological research. His teaching career at Harvard spanned 35 years...

According to Walter Bradford Cannon, when in Paris, Bowditch joined with fellow Bostonians John Collins Warren Jr., William James, and Charles Emerson for frog-hunting parties. Bowditch continued his European studies in Bonn with Wilhelm Kuhne and Max Schultze. Ultimately he proceeded to Leipzig where Carl Ludwig was conducting the program that Bowditch would emulate at Harvard...

Bowditch's career at Harvard was parallel to that of William James who instituted his program of experimental psychology in 1875. Bowditch and James represented the New Education espoused by Charles William Eliot, Harvard's President. In 1876 Bowditch was promoted to full professor.[2] In 1887 he co-founded and was the first president of the American Physiological Society. At Harvard he rose to the position of dean of the medical school, serving from 1883 to 1893...

His students included Walter Bradford Cannon, Charles Sedgwick Minot and G. Stanley Hall.

-- Henry Pickering Bowditch, by Wikipedia
and
Charles Sedgwick Minot
.[4] Other founding members were
Alpheus Hyatt
,...
Alpheus Hyatt (April 5, 1838 – January 15, 1902) was an American zoologist and palaeontologist...

He briefly attended the Maryland Military Academy and Yale University, and after graduating from Harvard University in 1862, he enlisted as a private in the Massachusetts Volunteer Infantry for the Civil War, emerging with the rank of captain.

After the war he worked for a time at the Essex Institute (now the

Peabody Essex Museum in Salem, Massachusetts

. He and a colleague founded American Naturalist and Hyatt served as editor from 1867 to 1870.

He became a professor of paleontology and zoology at Massachusetts Institute of Technology in 1870, where he taught for eighteen years, and was professor of biology and zoology at Boston University from 1877 until his death in 1902.

He also served as curator of the Boston Society of Natural History, where his longtime assistant was his former student Jennie Maria Arms Sheldon, and he established a laboratory at the Norwood-Hyatt House in 1879 for the study of Marine Biology in Annisquam, Massachusetts. The River Road building gave him access to the Annisquam River, a salt water estuary. This enterprise was moved to Woods Hole and became the Woods Hole Marine Biological Laboratory in 1888.

Hyatt studied under Louis Agassiz

and was a proponent of Neo-Lamarckism with Edward Drinker Cope. In 1875, he was elected a fellow of the National Academy of Sciences and in 1898 received the honorary degree of LL.D. from Brown University.

-- Alpheus Hyatt, by Wikipedia
N. D. C. Hodges,...
Nathaniel Dana Carlile Hodges (April 19, 1852 – November 25, 1927) was an American librarian. Hodges attended Harvard University, receiving his bachelor's degree in 1874 and his master's degree in 1879.

He was appointed to be an assistant in Physics at Harvard University in 1879. Hodges went on to teach at Worcester Polytechnic Institute from 1882 to 1883 and served as editor of Science Magazine from 1885 to 1894.

He became the Library Director of the Cincinnati Public Library in 1900 and retired from that position in 1924. Hodges served as the president of the American Library Association from 1909 to 1910. Hodges was named a Notable Ohio Librarians in the Hall of Fame in 1980.

-- Nathaniel Dana Carlile Hodges, by Wikipedia
William James...
Influences: Louis Agassiz

William James (January 11, 1842 – August 26, 1910) was an American philosopher and psychologist, and the first educator to offer a psychology course in the United States. James is considered to be a leading thinker of the late nineteenth century, one of the most influential philosophers of the United States, and the "Father of American psychology".

Along with

Charles Sanders Peirce

, James established the philosophical school known as

pragmatism

, and is also cited as one of the founders of functional psychology. A Review of General Psychology analysis, published in 2002, ranked James as the 14th most eminent psychologist of the 20th century. A survey published in American Psychologist in 1991 ranked James's reputation in second place, after Wilhelm Wundt, who is widely regarded as the founder of experimental psychology. James also developed the philosophical perspective known as radical empiricism. James's work has influenced philosophers and academics such as Émile Durkheim, W. E. B. Du Bois, Edmund Husserl, Bertrand Russell, Ludwig Wittgenstein, Hilary Putnam, and Richard Rorty.

Born into a wealthy family, James was the son of the Swedenborgian theologian Henry James Sr. and the brother of both the prominent novelist Henry James and the diarist Alice James. James trained as a physician and taught anatomy at Harvard, but never practiced medicine. Instead he pursued his interests in psychology and then philosophy. James wrote widely on many topics, including epistemology, education, metaphysics, psychology, religion, and mysticism. Among his most influential books are The Principles of Psychology, a groundbreaking text in the field of psychology; Essays in Radical Empiricism, an important text in philosophy; and

The Varieties of Religious Experience

, an investigation of different forms of religious experience, including theories on mind-cure...

He took up medical studies at Harvard Medical School in 1864 (according to his brother Henry James, the author).

He took a break in the spring of 1865 to join naturalist Louis Agassiz on a scientific expedition up the Amazon River, but aborted his trip after eight months, as he suffered bouts of severe seasickness and mild smallpox

. His studies were interrupted once again due to illness in April 1867. He traveled to Germany in search of a cure and remained there until November 1868; at that time he was 26 years old. During this period, he began to publish; reviews of his works appeared in literary periodicals such as the North American Review....

In 1882 he joined the Theosophical Society...

James studied closely the schools of thought known as associationism and spiritualism. The view of an associationist is that each experience that one has leads to another, creating a chain of events. The association does not tie together two ideas, but rather physical objects.[66] This association occurs on an atomic level. Small physical changes occur in the brain which eventually form complex ideas or associations. Thoughts are formed as these complex ideas work together and lead to new experiences. Isaac Newton and David Hartley both were precursors to this school of thought, proposing such ideas as "physical vibrations in the brain, spinal cord, and nerves are the basis of all sensations, all ideas, and all motions…" James disagreed with associationism in that he believed it to be too simple. He referred to associationism as "psychology without a soul"[68] because there is nothing from within creating ideas; they just arise by associating objects with one another.

On the other hand, a spiritualist believes that mental events are attributed to the soul. Whereas in associationism, ideas and behaviors are separate, in spiritualism, they are connected. Spiritualism encompasses the term innatism, which suggests that ideas cause behavior. Ideas of past behavior influence the way a person will act in the future; these ideas are all tied together by the soul. Therefore, an inner soul causes one to have a thought, which leads them to perform a behavior, and memory of past behaviors determine how one will act in the future.

James had a strong opinion about these schools of thought. He was, by nature, a pragmatist and thus took the view that one should use whatever parts of theories make the most sense and can be proven. Therefore, he recommended breaking apart spiritualism and associationism and using the parts of them that make the most sense. James believed that each person has a soul, which exists in a spiritual universe, and leads a person to perform the behaviors they do in the physical world. James was influenced by Emanuel Swedenborg, who first introduced him to this idea. James stated that, although it does appear that humans use associations to move from one event to the next, this cannot be done without this soul tying everything together. For, after an association has been made, it is the person who decides which part of it to focus on, and therefore determines in which direction following associations will lead.[66] Associationism is too simple in that it does not account for decision-making of future behaviors, and memory of what worked well and what did not. Spiritualism, however, does not demonstrate actual physical representations for how associations occur. James combined the views of spiritualism and associationism to create his own way of thinking.

James was a founding member and vice president of the American Society for Psychical Research. The lending of his name made Leonora Piper a famous medium. In 1885, the year after the death of his young son, James had his first sitting with Piper at the suggestion of his mother-in-law. He was soon convinced that Piper knew things she could only have discovered by supernatural means. He expressed his belief in Piper by saying, "If you wish to upset the law that all crows are black, it is enough if you prove that one crow is white. My white crow is Mrs. Piper." However, James did not believe that Piper was in contact with spirits. After evaluating sixty-nine reports of Piper's mediumship he considered the hypothesis of telepathy as well as Piper obtaining information about her sitters by natural means such as her memory recalling information. According to James the "spirit-control" hypothesis of her mediumship was incoherent, irrelevant and in cases demonstrably false.

James held séances with Piper and was impressed by some of the details he was given; however, according to Massimo Polidoro a maid in the household of James was friendly with a maid in Piper's house and this may have been a source of information that Piper used for private details about James. Bibliographers Frederick Burkhardt and Fredson Bowers who compiled the works of James wrote "It is thus possible that Mrs. Piper's knowledge of the James family was acquired from the gossip of servants and that the whole mystery rests on the failure of the people upstairs to realize that servants [downstairs] also have ears."

James was convinced that the "future will corroborate" the existence of telepathy. Psychologists such as James McKeen Cattell and Edward B. Titchener took issue with James's support for psychical research and considered his statements unscientific. Cattell in a letter to James wrote that the "Society for Psychical Research is doing much to injure psychology".

-- William James, by Wikipedia
and Samuel Hubbard Scudder.[5]
Samuel Hubbard Scudder (April 13, 1837 – May 17, 1911) was an American entomologist and paleontologist. He was a leading figure in entomology during his lifetime and the founder of insect paleontology in America. In addition to fossil insects, he was an authority on butterflies (Lepidoptera) and grasshoppers (Orthoptera).

Scudder was born on April 13, 1837 in Boston, Massachusetts, the son of Charles Scudder and Sarah Lathrop (Coit) Scudder. His father was a successful merchant and both parents had Puritan roots dating back to the founding of the Massachusetts Bay Colony in the 1620s. He was raised in a strict Calvinist Congregational household. One of his younger brothers, Horace Scudder became a noted author and editor of the Atlantic Monthly.

Scudder graduated from Williams in 1847 at the head of his class. He then entered the Lawrence Scientific School at Harvard to study under Louis Agassiz, the most influential scientist in America at the time. After studying with Agassiz for four years he received a B.S. degree in 1862 and then continued to work for Agassiz for another two years. Around this time Darwin's theory of evolution was strongly debated in American scientific circles. Agassiz remained a staunch opponent of evolution while Scudder, after initially siding with Agassiz view came gradually to accept Darwin's theory and build it into his entomological work...

Beginning in 1862, Scudder had a long association with the Boston Society of Natural History where he served in various roles including recording secretary, librarian, custodian, vice president (1874-1880), and president (1880-1887). He also worked as an assistant librarian at Harvard from 1879 to 1882 and held the office of librarian for the American Academy of Arts and Sciences. His interest in librarianship and bibliography led him to compile and publish in 1879 a catalog of scientific serials of all countries from 1633 to 1876. He also published Nomenclator Zoologicus (1882–1884), a seminal and comprehensive list of all generic names in zoology, including insects.

In other contributions Scudder was co-founder of the Cambridge Entomological Club and its journal Psyche (1874); General Secretary of the American Association for the Advancement of Science (1875) (Vice-President (1894).); cofounder, editor and guide of the Appalachian Mountain Club (1878); first editor of Science magazine (1883–1885); and United States Geological Survey Paleontologist (1886–1892).

-- Samuel Hubbard Scudder, by Wikipedia
The mathematician Simon Newcomb was the first President.[6]
Other early members included the psychologists James Mark Baldwin, Joseph Jastrow, and Christine Ladd-Franklin.[7][8] Initial research findings were discouraging.[9] By 1890, members such as Baldwin, Hall, Jastrow and Ladd-Franklin had resigned from the society.[8] Hall and Jastrow became outspoken critics of parapsychology.[10] Morton Prince and James Jackson Putnam left the ASPR in 1892 to form the American Psychological Association.[11]
Richard Hodgson joined the ASPR in 1887 to serve as its secretary.[12] In 1889, Fullerton, James and Josiah Royce were Vice-Presidents and Samuel Pierpont Langley served as President.[4] In 1889, a financial crisis forced the ASPR to become a branch of the Society for Psychical Research, and Simon Newcomb and others left.[13] Following the death of Hodgson in 1905 it achieved independence once more.[14]
In 1906, James H. Hyslop took up the position as secretary of the recreated organization, with the work being done at his residence in New York City. He once wrote his son, "My work is missionary, not mercenary." The intended name for the new organization was, "The American Institute for Scientific Research" which Hyslop had organized into two sections for the investigation of two separate fields: "A" was to deal with psychopathology or abnormal psychology.[15] Its Section "B" was to be concerned with what Hyslop called "supernormal psychology" or parapsychology. Section "A" never got off the ground. But Section "B" became the new and reorganized ASPR. One of the Institute's aims was to organize and endow investigations into telepathy, clairvoyance, mediumship, and kinetic phenomena. This work was to be carried out by "B."[16] The society remained in New York, where it remains as of 2015. During this period the ASPR was heavily involved in the investigation of medium Leonora Piper about whom William James would famously declare in 1890: "To upset the conclusion that all crows are black, there is no need to seek demonstration that no crow is black; it is sufficient to produce one white crow; a single one is sufficient." Since his proclamation of Piper as his "one White Crow", the concept of the single "White Crow" has become a cliché in psychical re-search.[17]
After evaluating sixty-nine reports of Piper's mediumship William James considered the hypothesis of telepathy as well as Piper obtaining information about her sitters by natural means such as her memory recalling information. According to James the "spirit-control" hypothesis of her mediumship was "somewhat incoherent, ambiguous, irrelevant, and, in some cases, demonstrably false—at best only circumstantial."[18] However, G. Stanley Hall believed Piper's mediumship had an entirely naturalistic explanation and no telepathy was involved. Hall and Amy Tanner, who observed some of the trances, explained the phenomena in terms of the subconscious mind harboring various personalities that pretended to be spirits or controls. In their view, Piper had subconsciously absorbed information that she later regurgitated as messages from "spirits" in her trances.[19]
On June 20, 1906, the ASPR had 170 members and by the end of November 1907, it had 677.[16] Hereward Carrington became a member of the ASPR in 1907 and an assistant to James Hyslop until 1908, during which time he established his reputation as an ASPR investigator. However his connection with the ASPR ceased due to lack of funds.[16] Carrington was the author the book The Physical Phenomena of Spiritualism which exposed the tricks of fraudulent mediums.[20] According to Arthur Conan Doyle, Carrington was not popular with spiritualists.[21]
James Hyslop died in 1920, and immediately strife broke out between the membership as the Society divided into two factions, one broadly pro-Spiritualism, indeed often Spiritualists, and the other 'conservative' faction favoring telepathy and skeptical of 'discarnate spirits' as an explanation for the phenomena studied, or simply skeptical of the phenomena's existence.[22] In 1923 a prominent Spiritualist, Frederick Edwards, was appointed President, and the conservative faction led by Gardner Murphy and Walter Franklin Prince declared that the Society was becoming less academic.[23] In the same year the ASPR lost 108 members.[24] New members joined the society and William McDougall a past President and Prince both became alarmed at the number of "credulous spiritualists" that joined the ASPR.[25]
In 1925 Edwards was reappointed President, and his support of the mediumistic claims of 'Margery' (Mina Crandon) led to the 'conservative' faction leaving and forming the rival Boston Society for Psychical Research in May, 1925. From this point on the ASPR remained highly sympathetic to Spiritualism until 1941, when the Boston Society for Psychical Research was reintegrated into the ASPR.[22]
Splinter group
The Boston Society for Psychical Research (BSPR) was founded in April 1925 by former research officer Walter Franklin Prince of the ASPR. Other founding members were William McDougall, Lydia W. Allison and Elwood Worcester. They were alarmed by the ASPR support for the purported medium Margery (Mina Crandon) and suppressing any reports unfavourable to her.[22][26]
Joseph Banks Rhine claimed to have observed Crandon in fraud in a séance in 1926. According to Rhine during the séance she was free from control and kicked a megaphone to give the impression it was levitating.[27] Rhine's report that documented the fraud was refused by the ASPR, so he published in it in the Journal of Abnormal and Social Psychology. In response, defenders of Crandon attacked Rhine. Arthur Conan Doyle published an article in a Boston Newspaper claiming "J. B. Rhine is an Ass."[27]
There was a significant split in the history of American psychical research: the American Society for Psychical Research had become dominated by those sympathetic to Spiritualism; the Boston Society favored a naturalistic explanation (such as telepathy; yet telepathy within the laws of undiscovered physics) for purported mediumship and was critical of the purported mediumship of Mina Crandon in particular.[14] Under President Walter Franklin Prince it organised the investigation of Mina during the Scientific American Prize dispute, and Harry Houdini worked with the group. BSPR investigators were involved in the uncovering of the alleged fraud of Mina Crandon—including a number of revelations often credited to Harry Houdini, but actually discovered by other BSPR members. In 1923, Prince described the Crandon case as "the most ingenious, persistent, and fantastic complex of fraud in the history of psychic research."[28] The BSPR fell into obscurity following exposure of Mina Crandon, and was formally reincorporated into the American Society for Psychical Research in 1941.[29]
In 1934 the BSPR published Extrasensory Perception[30] by their member Joseph Banks Rhine, who introduced the term ESP to English, and the methodology of modern parapsychology, with its quantitative research and laboratory based approach, as distinct from the older psychical research.
Founders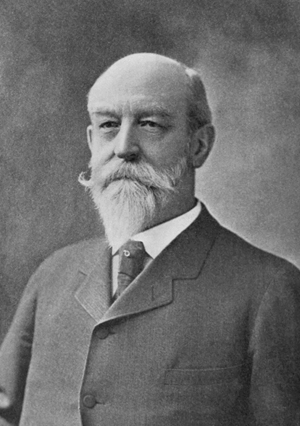 Henry Pickering Bowditch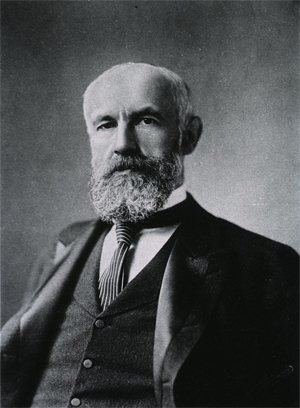 G. Stanley Hall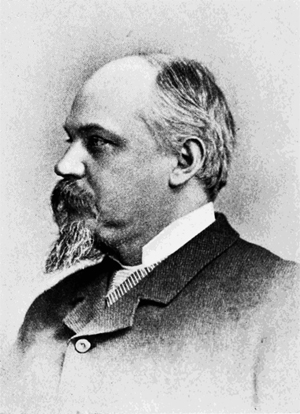 Alpheus Hyatt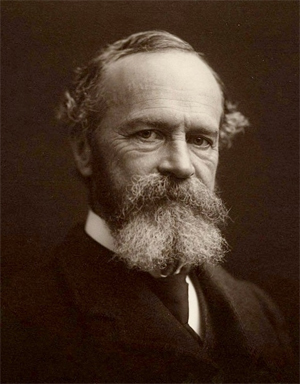 William James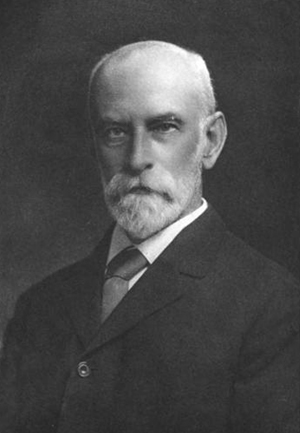 Charles Sedgwick Minot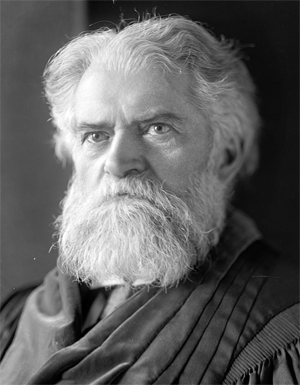 Simon Newcomb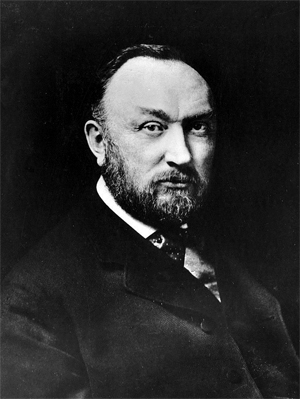 Edward Charles Pickering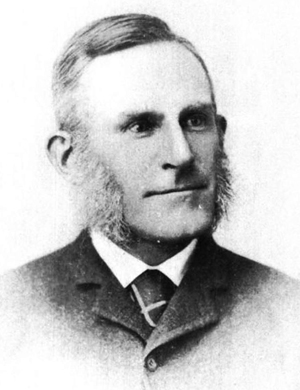 Samuel Hubbard Scudder
See also
• International Association for Near-Death Studies
• Institut suisse des sciences noétiques
• Parapsychological Association
• Outline of parapsychology
References
1. American Society for Psychical Research website
2. Fichman, Martin. (2004). An Elusive Victorian: The Evolution of Alfred Russel Wallace. University of Chicago Press. p. 111. ISBN 0-226-24613-2
3. Ferrari, Michel. The Varieties of Religious Experience: Centenary Essays. Imprint Academic. pp. 19–20. ISBN 0-907845-26-6
4. James, William. (1986). Essays in Psychical Research. Harvard University Press. p. 381. ISBN 0-674-26708-7
5. "Miscellaneous Intelligence". American Journal of Science. 1885, p. 83. "The Committee appointed consists of nine gentleman, viz: G. Stanley Hall (Chairman), E. C. Pickering, William James, Alpheus Hyatt, Samuel H. Scudder, H. P. Bowditch, C. S. Minot, William Watson, N. D. C. Hodges (Secretary)."
6. Taylor, Eugene. (2009). The Mystery of Personality: A History of Psychodynamic Theories. Springer. p. 30. ISBN 978-0-387-98103-1
7. Clegg, Joshua W. Self-Observation in the Social Sciences. Transaction Publishers. p. 53. ISBN 978-1-4128-4949-4 "The American Society for Psychical Research (ASPR), which James helped found in 1884, was initially populated by a number of early psychologists. These included James's student G. Stanley Hall, as well as James Mark Baldwin, Joseph Jastrow, and Christine Ladd-Franklin."
8. Pickren, Wade; Rutherford, Alexandra. (2010). A History of Modern Psychology in Context. Wiley. ISBN 978-0-470-27609-9"Psychologists Hall, Baldwin, Joseph Jastrow, and Christine Ladd-Franklin... had dropped their affiliation by 1890."
9. Misiroglu, Gina. (2015). American Countercultures: An Encyclopedia of Nonconformists, Alternative Lifestyles, and Radical Ideas in U.S. History. Routledge. p. 244. ISBN 978-0-7656-8060-0 "The American Society took a more skeptical view of psychic phenomena than did its British counterpart, and, led by prominent men of science, was more open to mundane explanations. Still, initial research findings were disappointing, and the interest of many scientific members waned. Under the direction of nonscientists, the ASPR languished for many years."
10. Kurtz, Paul. (1985). A Skeptic's Handbook of Parapsychology. Prometheus Books. p. 551. ISBN 978-0-87975-300-9
11. Ward, Steven. (2002). Modernizing the Mind: Psychological Knowledge and the Remaking of Society.Praeger. pp. 43–44. ISBN 978-0-275-97450-3
12. Rosemary Guiley. (1994). The Guinness Encyclopedia of Ghosts and Spirits. Guinness Publishing. p. 164. ISBN 978-0-85112-748-4
13. Deborah Blum. (2006). Ghost Hunters: William James and the Search for Scientific Proof of Life After Death. Penguin Books. ISBN 978-0-14-303895-5
14. Mauskopf, Seymour. (1982). Psychical Research in America. In Ivor Grattan-Guinness. Psychical Research: A Guide to Its History, Principles & Practices. Aquarian Press. ISBN 978-0-85030-316-2
15. Hyslop, James (1907). "Editorial". Journal of the American Society for Psychical Research: 1, 38.
16. Arthur Berger. (1988). Lives and Letters in American Parapsychology: A Biographical History, 1850–1987. McFarland & Company. pp. 51–55 ISBN 978-0-89950-345-5
17. Melton, J. Gordon (2001). Encyclopedia of Occultism and Parapsychology (5th ed.). Farmington Hills, MI: Gale Group, Inc. p. 822.
18. Francesca Bordogna. (2008). William James at the Boundaries: Philosophy, Science, and the Geography of Knowledge. University Of Chicago Press. p. 127. ISBN 978-0-226-06652-3
19. Amy Tanner. (1910). Studies in Spiritism. New York: Appleton.
20. Hereward Carrington. (1907). The Physical Phenomena of Spiritualism. Herbert B. Turner & Co.
21. Massimo Polidoro. (2001). Final Séance: The Strange Friendship Between Houdini and Conan Doyle. Prometheus Books. p. 143. ISBN 978-1-57392-896-0
22. Clément Chéroux. (2005). The Perfect Medium: Photography and the Occult. Yale University Press. pp. 217-234ISBN 978-0-300-11136-1
23. Rosemary Guiley. (1994). The Guinness Encyclopedia of Ghosts and Spirits. Guinness Publishing. pp. 48–50. ISBN 978-0-85112-748-4
24. David Hess. (1993). Science In The New Age: The Paranormal, Its Defenders & Debunkers, (Science & Literature). University of Wisconsin Press. p. 25. ISBN 978-0-299-13824-0 "A sharp divide between Spiritualists and psychical researchers had already occurred in 1923, when pro-Spiritualist forces gained control of the American Society for Psychical Research (ASPR), ousted President William McDougall, and demoted Hyslop's chosen successor, the psychologist Walter Franklin Prince, who resigned in 1925. The ASPR lost 108 members in 1923, and the controversy over the claimed physical effects of the medium named "Margery" sealed the division."
25. Robert Laurence Moore. (1977). In Search of White Crows: Spiritualism, Parapsychology, and American Culture. Oxford University Press. p. 176. ISBN 978-0-19-502259-9
26. Williams, William F. (2000). Encyclopedia of Pseudoscience: From Alien Abductions to Zone Therapy. Routledge. p. 40. ISBN 1-57958-207-9
27. Massimo Polidoro. (2001). Final Séance: The Strange Friendship Between Houdini and Conan Doyle. Prometheus Books. pp. 202–203. ISBN 978-1-57392-896-0
28. C. E. M. Hansel. (1989). The Search for Psychic Power: ESP and Parapsychology Revisited. Prometheus Books. p. 245. ISBN 978-0-87975-533-1
29. Thomas Tietze. (1973). Margery. Harper & Row. ISBN 978-0-06-068235-4
30. Joseph Banks Rhine. (1934) Extra-Sensory Perception. Boston: Boston Society for Psychic Research.
Further reading
• Anonymous. (1885–1889). Formation of the Society. Proceedings of the American Society for Psychical Research. 1: 1–2.
• Georgess McHargue. (1972). Facts, Frauds, and Phantasms: A Survey of the Spiritualist Movement. Doubleday. ISBN 978-0-385-05305-1
• Robert Laurence Moore. (1977). In Search of White Crows: Spiritualism, Parapsychology, and American Culture. Oxford University Press. ISBN 978-0-19-502259-9
External links
• ASPR home page