John Anderson Graham
by Wikipedia
Accessed: 7/20/20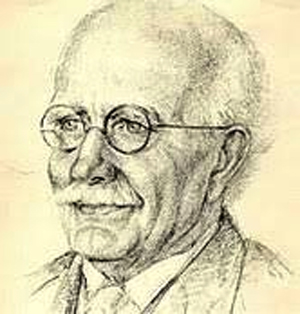 Very Reverend John Anderson Graham CIE (8 September 1861 – 1942) was a Scottish minister and the first missionary from Young Men's Guild [of Scotland] sent to North Eastern Himalayan region Kalimpong—then in British Sikkim (Colonial British name), currently in West Bengal.[1][2][3][4][5][6]
He was the founder of the Dr. Graham's Homes, Orphanage-cum-School for destitute Anglo-Indian children at Kalimpong—in the Eastern Himalayas on the borders of Tibet, Sikkim, Bhutan, and India. He was the recipient of several British and Bhutanese honorary degrees.[4][5][6][7][8][9]
Dr. Graham's Homes (formerly St. Andrew's Colonial Homes) was founded in 1900 by Reverend Dr. John Anderson Graham, a missionary of the Church of Scotland, who settled in Kalimpong and worked with the local community for several years during the turn of the 20th century. Whilst working in Edinburgh as a clerk in the Civil Service, Graham was influenced and encouraged by the Minister of his Church, the Reverend John McMurtrie, to be ordained in the Ministry of God.

Rev. John Anderson Graham arrived in Kalimpong in 1889 as a representative of Young Men's Guild of Scotland to do missionary work in the small village of Kalimpong which had recently been annexed by the British from Bhutan after the Dooars War of 1864–1865.

In only a few years after arriving in Kalimpong Mr. Graham had turned into a social reformer who aimed to find a solution to what contemporary observers at that time called the "poor white problem" of British India. The "poor whites" were unacknowledged mixed race children of British fathers and "native" mothers. Shunned by the British and the upper class Indians most mixed-race children ended up on city streets. Newspapers, administrators and commentators portrayed this as an acute problem that threatened existing social and racial hierarchies. One solution took the form of St. Andrew's Colonial Homes in Kalimpong, where the pure air of the Himalayas would assist in schooling "poor white" children into a useful workforce.

On September 24th, 1900, Reverend John Anderson Graham opened St. Andrew's Colonial Homes on land leased from the Government of Bengal below Deolo hill in a rented cottage with 6 children. He would soon lease 100 acres and then over the years a total of 400 acres as the Homes continued to grow.

The Homes were established as a vocational training school where abandoned children of British army personnel, administrators and tea planters would be taught a vocation and shipped to British colonies such as New Zealand, Australia and Canada where they could establish themselves with the job skills learned in Kalimpong.

In 1901 the first cottage was opened: Woodburn Cottage, named after the Lieutenant Governor of Bengal subsequent cottages thereafter were named after key benefactors – including Elliot Cottage opened 1902; Campbell Cottage named after Dr. J. A. Campbell, a Member of Parliament; Strachan Cottage was inaugurated in 1904 by Sir Robert Laidlaw of Whiteway, Laidlaw & Co., who had extensive interests in tea and rubber, who, on his death, left money to the Homes.

By 1906 there were 187 children at the Homes.

By the 1920s the Homes complex was a self sufficient village housing 600 children which featured a Hospital, Gymnasium and a Farm. In the first twenty years, Mr. Graham constructed 44 buildings averaging a shade over two buildings a year.

In the day-to-day running of the Homes, he was greatly helped by two long-serving members of staff: Headmaster, James Simpson and Administrator, James Purdie. Graham's wife Katherine died in 1919, and it was after this he revived his dream of building a Chapel on the compound. This was completed in 1925 and dedicated as the Katherine Graham Memorial Chapel on 24 September, the Homes Silver Jubilee birthday. Mr. Graham completed his last building the Kindergarten, in 1938. The following year was his personal Jubilee year (1889-1939) and well-wishers worldwide contributed to the building of a new Principal's house on the compound. Jubilee House still commemorates him. Dr. Graham passed away on 15 May 1942 and is buried on the Homes compound in the Garden of Remembrance alongside his beloved Katherine.

St. Andrew's Colonial Homes became Dr. Graham's Homes in 1947, to honour the founder.

-- Dr. Graham's Homes, by Wikipedia
He served as Moderator of the General Assembly of the Church of Scotland in 1931.[10]
The Moderator of the General Assembly of the Church of Scotland is the minister or elder chosen to moderate (chair) the annual General Assembly of the Church of Scotland, which is held for a week in Edinburgh every year. After chairing the Assembly, the Moderator then spends the following year representing the Church of Scotland at civic events, and visiting congregations and projects in Scotland and beyond. Because the Church of Scotland is Scotland's national church, and a presbyterian church has no bishops, the Moderator is a prominent figure in the life of Church of Scotland adherents...

The Moderator of the General Assembly of the Church of Scotland has an official coat of arms awarded by the Lord Lyon King of Arms. It includes a shield showing the burning bush, plus the Quigrich - the crozier of St Fillan - behind the shield (with the curved head of the Quigrich visible above the shield). The shield is surmounted by a black Geneva bonnet - closely associated with John Knox. Similar to the coat of arms of an archbishop, there are the addition of twenty blue tassels arranged with ten on each side.

By virtue of an Order of Precedence established by King Edward VII the Moderator ranks immediately after a sheriff principal in the sheriff principal's own sheriffdom.

-- Moderator of the General Assembly of the Church of Scotland, by Wikipedia
Biography
Graham was born in a religious family on 8 September 1861 at De Beauvoir, West Hackney district, London, to the Scottish father from Dunbartonshire David Graham, a customs officer, and the Irish mother Bridget Nolan, a homemaker. He attended local Parish school, and was withdrawn from the school at the age of thirteen to work in order to support the family as his father had died in 1867.[1][9][11]
With minimum and interrupted schooling, he started working as a clerk in a role of licking stamps and delivering messages. With an appetite to continue further studies, he attended evening classes at The Andersonian where he studied stenography and astronomy. In 1875, he enrolled himself in a school at Glasgow.[1][9][11]
At the age of sixteen, he worked as a minor civil servant (clerk) to the General Board of Lunacy, Edinburgh. During this period, he became engaged in Church affairs as a member of St. Bernard's Parish Church, and also became the secretary of the Young Mens's Fellowship Association. From University of Edinburgh, he studied ministry in 1885. While studying at the university, he became the secretary to the committee producing Life and Work, a Church periodical, and also learnt here the importance and power of propaganda and dissemination of information. In 1886, he initiated the Church of Scotland Yearbook, and went to Dresden, Germany, for a brief period of study.[1][9][11]
With British empire colonialism expanding globally and reaping financial benefits, many missionary committees and ministers, including doctors and nurses received the call to serve in faraway places—that also included, a duty to free the natives from the superstitions and fears of the religions that they had feared for centuries. Accordingly, he became the national secretary for the "Young Men's Guild," and was ordained as the first missionary supported by the same guild on 13 January 1889. After two days of ordination, he married Katherine McConachie, who later bore him two sons and four daughters, and was sent as a missionary to Kalimpong
, part of then-British Sikkim—till 18th century, it was part of Sikkim, then became part of Bhutan, and at present part of West Bengal from 19th century.[2][3][6][9][11]
Graham and his wife arrived Calcutta on 21 March 1889 travelling via Switzerland, Austria, and Italy. From Calcutta, they moved to Darjeeling, and than to Kalimpong—then populated with three main tribes Lepchas, Nepalese, and Bhutias -- Graham was more attracted later to work with original inhabitants of the area, Lepcha people.[1][6][11]
Missionary work
"Kalimpong mission" was founded by prior visits of missionaries like "McLeod" and "Watson", where mission compound had sixteen acres of land, close to the Kalimpong bazaar. It also housed "Guild mission" and a training school for catechists; later, with growing diseases, a hospital with 25 beds was opened in 1893.[11]
In 1890, he became the convenor of the Silk Committee, and encouraged local farmers to improve farming techniques. In 1891, he established the Kalimpong Mela, an agriculture fair, to instill competition and encourage competition among farmers. He also took part in establishing a Cooperative Credit Society in Kalimpong to safeguard the locals from threats of moneylenders.[1][11]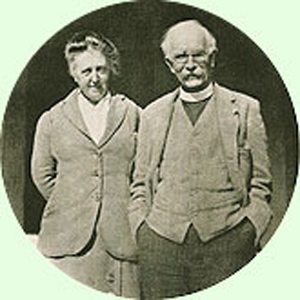 In 1889, Katherine Graham started a girls' school, later renamed as Kalimpong Academy, to educate girls.
She also played a considerable role in social and economic upliftment of Nepalese and Lepcha women; she engaged the local women in crafts and cottage industries, having sensed the demand for those in
East India Company
army and Tea planters. Katherine started Lace school, Weaving school, and encouraged them to take up poultry rearing and turkey breeding. Katherine was also awarded with Kaisar-i-Hind Medal in 1916, for her contributions in developing Cottage industries. She died on 15 May 1919.[1][6][11]
In 1895, he went back to Scotland with his wife for three years. During that period, he visited Young Men's Guild network and published mission books
On the Threshold of Three Closed Lands
and The Missionary Expansion of the Reformed Churches describing the mission, the tribes, and the country side.[1][11]
As a missionary, he was responsible for the growth of Christian churches, hospitals, and economic development activities by raising funds from Scotland. In 1931, he worked as a moderator of General Assembly for the Church of Scotland. He was also awarded a house in Kalimpong for his contributions on his fiftieth anniversary of missionary service in 1939, where he lived his retired life till his death in 1942 at Kalimpong.[1]
Kalimpong homes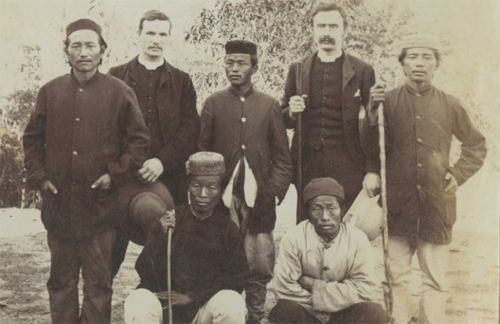 Upon returning to India in 1898, he diverted his attention to offspring of unofficial unions with locals and children of the planters -- Anglo-Indian community, also known as Eurasians - the children not born out of marriage - usually, had no identification with their country of birth. For this, he initiated St. Andrew's Colonial and Industrial Settlement project to provide these illicit and abandoned children with Christian homes, education, and the opportunity to immigrate to rewarding work. He turned to British Raj government of India and Scottish public for the funds as neither guild network nor missionary committee came forward to fund the project.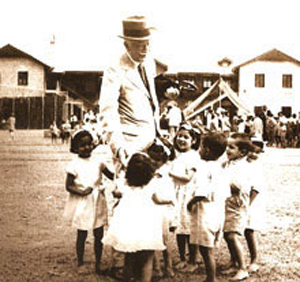 In 1900, he founded St Andrew's Colonial Home, later renamed to Dr. Graham's Homes, at Kalimpong, on behalf of the needy, orphaned, deprived, neglected, and abandoned Anglo-Indian children—the unwanted byproducts of mixed and illicit, through Indian and British relationships. Having sensed the calamity suffered by the early Anglo-Indian families, where the Anglo-Indian was ostracised and considered as an "outsider" to the local Indians, he founded this institute in the Tea Gardens of Darjeeling district with its own farm, bakery, dairy, poultry, hospital, and clothing department. Graham started the Home with one rented cottage and six children in the care of a housemother and a teacher, initially. John and Katherine Graham started this to relieve the plight of underprivileged children of Anglo-Indian descent and numerous destitutes from the streets of Calcutta (present Kolkata) and the tea plantations of Darjeeling, Dooars, and Terai. After Indian independence from Colonial British Raj, it also started accepting students from neighbouring countries as well.
In 1908, Graham was assisted in his work at Kalimpong by James Purdie, a welfare worker in Glasgow prison, later happened to be an important player in managing the finances efficiently and building up the necessary reserves ensuring constant flow of funds for homes. They together were responsible in constructing Birkmyre hostel at Calcutta for the Kalimpong boys who arrived in Calcutta in search of jobs. The hostel was gifted by Archibald Birkmyre for the boys of Kalimpong homes.
Birkmyre was born at Springbank House, in Kilmacolm, Renfrewshire, the son of manufacturer Henry Birkmyre and his wife, Margaret (née Sommerville).

He became senior partner of the family firm, Birkmyre Brothers, in Calcutta and also served on the Viceroy of India's Legislative Council and the Bengal Legislative Council. He was Vice-President of the Bengal Chamber of Commerce.

Birkmyre was knighted in 1917, appointed

Commander of the Order of the British Empire (CBE)

in 1918, and created a baronet in the 1921 New Year Honours.

-- Archibald Birkmyre, by Wikipedia
In 1910, the Church of Scotland missionary Aeneas Francon Williams arrived in Kalimpong to assist Graham at St Andrew's Colonial Home, firstly as the assistant schoolmaster and teacher of Geography and Science, and later as the Bursar. [12] In 1914, Aeneas married Clara Anne Rendall, who was also a Church of Scotland missionary and a teacher at St Andrew's Colonial Home.[13] Aeneas Francon Williams wrote the biography of John Anderson Graham that is included in the Dictionary of National Biography 1941-1950 published in 1959 by Oxford University Press.[14]
At the age of twenty-four, Aeneas Williams attended the 1910 World Missionary Conference hosted at the Assembly Hall in Edinburgh from 14 to 23 June. The Conference is a marker for the beginning of the modern Protestant Christian ecumenical movement. The Church of Scotland missionary John Anderson Graham appeared at the conference both as a guest speaker and as a member of the audience. He was also there to encourage donations to aid his mission St Andrew's Colonial Home in Kalimpong, West Bengal.

The spirit of the Conference was driven by the Protestant Christian Missionary community slogan: 'The Evangelization of the World in this Generation.' Whether Aeneas attended one conference, or several is undocumented, but it was during the event he got his calling to become a missionary. Later that same year Aeneas arrived in India and was stationed in Kalimpong at St Andrew's Colonial Home (later renamed Dr. Graham's Homes) – an orphanage/school – where he was assistant schoolmaster and taught Geography and Science.

As the school expanded, Williams took on the role of Bursar. His official residence was Wolseley House in the grounds of the school.

The house was named after Sir Capel Charles Wolseley, 9th Baronet, who was the secretary of the fund-raising delegation London Committee – a committee formed to solicit funds for Indian missions. The committee funded the building of St. George's Homes in Pulney Hills, Kodaikanal, founded by Rev. John Breeden in 1914, which was based upon St Andrew's Colonial Homes, hence the connection. Breeden and Wolseley visited St. Andrew's Colonial Homes to draw up plans for St. George's Homes.

[ Aeneas quickly settled into his life at St. Andrew's as a missionary and took on several other roles, including: financial adviser to Dr. John Anderson Graham, and as a fundraiser for the children's home.

Kalimpong was the centre of missionary activity in the region, with Darjeeling steadfastly remaining the political powerhouse. In Darjeeling, missionaries played a supporting role to the official political figures and aristocracy that governed the region. In Kalimpong that reversed, missionaries reigned supreme.

-- Aeneas Francon Williams, by Wikipedia
There have been two baronetcies created for members of the Wolseley family, one in the Baronetage of England and one in the Baronetage of Ireland...

The Wolseleys of Staffordshire (and later, Ireland) are an ancient family whose record goes back a thousand years, to Sewardus, Lord Wisele, and are descended from Edward III. Ralph Wolseley served as Baron of the Exchequer for Edward IV.

The Wolseley Baronetcy, of Wolseley in the County of Stafford, was created in the Baronetage of England on 24 November 1628 for Robert Wolseley, the member of an ancient Staffordshire family and a Colonel in Charles I's army. The second Baronet represented Oxfordshire, Staffordshire and Stafford in the House of Commons and was a member of Oliver Cromwell's House of Lords. The sixth Baronet was a Gentleman of the Privy Chamber to King George III.

Many members of the Wolseleys of Wolseley Hall are buried at St Michael and All Angels Church in Colwich, a short distance from Shugborough Hall. Inside the church are many tombs, wall tablets and other memorials connected with the landed gentry in the parish. A tablet also commemorates Field Marshal Garnet Wolseley, 1st Viscount Wolseley, KP, GCB, OM, GCMG, VD, PC (1833–1913), a distant relative of the Wolseleys of Wolseley Hall who is buried in the crypt of St Paul's Cathedral, London...

The Wolseley Baronetcy, of Mount Wolseley in the County of Carlow, was created in the Baronetage of Ireland on 19 January 1745 for Richard Wolseley, who sat as a member of the Irish House of Commons for Carlow. He was the younger brother of the fifth Baronet of the 1628 creation. Consequently, the holder of the baronetcy is also in remainder to the Wolseley Baronetcy of Wolseley.

-- Wolseley baronets, by Wikipedia
Graham's mission work later spread to Madras (present Chennai). In 1911, he visited Madras and spoke about his work in the Kalimpong home influencing many, including Arthur Lawley, then-Governor of Madras. St. George's Homes in Kodaikanal constructed later had the same purpose as that of Kalimpong home, much influenced and modeled by Graham's work in Kalimpong.
At present, this educational institute has grown immensely providing education to more than 1200 boys and girls, located at 500-acre estate, on the slopes of Deolo Hills. At present, it is providing education to Eurasian, Anglo-Indian, ethnic Negalese people, students from neighbouring lands of Tibet, Bhutan, and locals from different creed and clan too. This school compound also houses the Graham's grave.[1][4][5][7][8][9][11][15]
Criticism
Boys of the Homes fought for the British Empire during the First World War (1914-1918) and the Second World War (1939-1945). Some of them joined the Indian Armed Forces in the years following Independence and fought with valour for God and their country.
The rapid expansion of Kalimpong homes had become a matter of concern for the Foreign Missionary committees due to budget constraints. He had to face resentment from Nepali Christians and Lepcha Christians for shifting his focus and attention from them to the Anglo-Indian communities.
Graham and his other missionaries were also criticised by Lepcha Christian communities, who felt that they had been educated for only vocational pursuits and not for business, trade or commerce.[11]
Bibliography
He was largely responsible for promoting Kalimpong throughout Scotland, particularly through his prior guild network and through his book on mission On the Threshold of Three Closed Lands, published in 1897. He also persuaded the Scottish people to take care of the tea planters of the area and to begin missionary work among their laborers using another mission book The Missionary Expansion of the Reformed Churches, published in 1898.
[1]
Having been influenced by philosophical thoughts of Hinduism, notably, Ramakrishna Paramahamsa, he wrote

Stray Thoughts on the Possibility of a Universal Religion and the Feasibility of Teaching It in Our Schools

, published in 1887, for Bengal teachers conference and in response to a Hindu friend devoted to Christ.[1]
Awards
• Kaisar-i-Hind Medal, public award, awarded to him by government in 1903.
• Moderator's chair of the General Assembly of the Church of Scotland in 1931.
• Silver jubilee medal.[9][11]
See also
• Dr. Graham's Homes#Dr. John Anderson Graham
• St. George's Homes
References
1. Anderson, Gerald H. (1999). Biographical Dictionary of Christian Missions. Wm. B. Eerdmans Publishing. p. 254. ISBN 978-0-8028-4680-8. ISBN 0-8028-4680-7.
2. "Kalimpong Hill Station". indiantraveldestinations.com. Archived from the original on 14 April 2012. Retrieved 28 April 2012. Until the 18th century ad, Kalimpong was a part of the Kingdom of Sikkim and was ruled by Sikkimese rulers. It was then taken over by the Bhutanese. In the 19th century, the British took over Kalimpong and merged into the present Indian state of West Bengal.
3. "Kalimpong, West Bengal, East India — History of Kalimponrg". indiatravelpal.com. Retrieved 29 April 2012. Till 18th Century Kalimpong was under the rule of Sikkimese rulers. Then it came under the command of the Bhutanese. Finally, in the 19th Century, the British took over.Kalimpong and merged it with West Bengal.
4. Starks, Richard; Miriam Murcutt (2005). Lost In Tibet:The Untold Story Of Five American Airmen, A Doomed Plane, And The Will To Survive. Globe Pequot. p. 109. ISBN 978-1-59228-785-7. ISBN 1-59228-785-9.
5. Lyons, Esther Mary (2005). Unwanted!:Memoirs of an Anglo-Indian Daughter of Rev Michael Delisle Lyons of Detroit, Michigan. Calcutta Tiljallah Relief Inc. p. 35. ISBN 978-0-9754639-9-4. ISBN 0-9754639-9-3.
6. "Kalimpong (West Bengal) - Kalimpong Arts and Craft Centre". travelmarg.com. Retrieved 30 April 2012. Kalimpong is known for its educational institutions many of which were established during the British colonial period. It used to be a gateway in the trade between Tibet and India prior to China's annexation of Tibet and the Sino-Indian War - Work is done on Bhutanese, Lepchas and Sikkimese designed cloth which is manufactured at this centre. This institution was founded by Mrs. Katherine Graham in the year 1897. It is stated that more than 500 people used to work when it was managed by the Scottish Missionaries - Education through the medium of English was introduced into Kalimpong and this was the work of another Scotsman, the Rev, Dr. J.A. Graham. Since his first 11 years in Kalimpong he spent in routine evangelism, but later he started concerntrating more of his time on establishing an orphanage-cum-school; St. Andrew's Colonial and Industrial Settlement, now simply known as 'Dr. Graham's Home'.
7. "Dr Graham's Homes". trawellguide.com. Retrieved 30 April 2012. Dr Graham's Homes were started in 1900 by Dr John Anderson Graham as a complex for orphans and deprived children and .initially had only 6 orphans.
8. "Dr . Grahams Homes". meriyatrra.co. Archived from the original on 23 October 2012. Retrieved 30 April 2012. Situated on Delo hill, the highest in kalimpong, the Homes were started in 1900 A.D. by a scottish Missionary Dr. john Anderson Graham. as an arphange — The Dr Graham's Homes were founded in 1900 by Dr. John Anderson Graham (1861-1942), a Church of Scotland missionary at Kalimpong in the Eastern Himalayas on the borders of Tibet, Sikkim, Bhutan and India. The Homes, which started with six children in a rented cottage, grew until by 1920s there were more than six hundred children. - John and Katherine Graham were moved to relieve the plight of the numerous destitute and underprivileged children of Anglo Indian descent from the streets of Calcutta and the tea plantations of Darjeeling — Since Indian Independence the Homes has admitted needy children from neighbouring countries as well
9. "Kalimpong papers - National Library of Scotland - GRAHAM, Very Rev. John Anderson (1861-1942)". archiveshub.ac.uk. Archived from the original on 22 December 2012. Retrieved 30 April 2012. personal archive of the Very Rev. Jon Anderson Graham D. D., founder of the Kalimpong homes, and much of the general archive of the Homes themselves from the beginning of Graham's ministry there in 1889 until 1972.
10. "Moderators of the General Assembly of the Church of Scotland genealogy project". Geni.com. Retrieved 4 October 2017.
11. "Reverend John Anderson Graham Founder of the "Homes"". drgrahamshomes.net. Retrieved 29 April 2012. John Anderson Graham of Kalimpong was a unique human being who chose early in his life, the road less traveled. Born on 8th September 1861 in a small town, De Beauvoir in West Hackney District, John was the second son of David Graham, a Customs Officer by occupation and Bridget Nolan, a homemaker of Irish descent. The Graham family was a closely-knit family and deeply religious.
12. Correspondence from Aeneas Francon Williams addressed from Wolseley House, Kalimpong, is stored in the Dr. Graham Kalimpong Archive held at the National Library of Scotland, Edinburgh
13. Marriage Certificate for Aeneas Francon Williams and Clara Anne Rendall, 2 December 1914: Findmypast.co.uk – Williams' profession is registered as 'Assistant School Master,' Kalimpong, India.
14. Dictionary of National Biography 1941-1950, edited by L. G. Wickham Legg and E. T. Williams, publ. Oxford University Press, 1959, page 311–312 - Graham, John Anderson (1861- 1942) by Aeneas Francon Williams.:
https://archive.org/stream/dictionaryof ... s_djvu.txt
15. "Dr. Graham's school". okatantra.com. Retrieved 29 April 2012. Founded by The Rev John Anderson Graham, a Church of Scotland. Missionary in 1900 for the often neglected Anglo Indian children of the Tea Gardens in the Darjeeling District. This school currently houses ~1200 students.[permanent dead link]
External links
• Kalimpong (West Bengal)
• Kalimpong attractions
• Dr. Graham Home's
• About Kalimpong - this historic little town, at an altitude of 1250m, in West Bengal , was originally a part of Bhutan , which merged with Darjeeling following the Anglo-Bhutan war.
• Dr. Graham's Home - Kalimpong - Management
• Dr Graham's Homes - John Anderson Graham originally came to Kalimpong as a missionary
• Next weekend you can be at ... Kalimpong
*********************************
About Us
by Scottish Universities' Mission Institution
Accessed: 7/21/20
The Scottish Universities' Mission Institution (S.U.M.I. or S.U.M.Institution) of Kalimpong, West Bengal has completed hundred and twenty five years of its glorious existence in 2011 and the contribution it has been rendering to the spread of education in the hills of Darjeeling and for that matter the whole of North East India, Nepal, Bhutan, Sikkim and a large part of Bengal is prodigious and laudable.
SUMI it light from which torches of knowledge could spread to the corners of this region to enlighten the darkness of illiteracy. The institution was uniquely endowed with a rare gift of overseas missionaries representing the Church of Scotland whose abiding contribution to the spread of education is worth remembering.
The Treaty of Sugauli 1816 between Nepal and East India Company granted Sikkim the region West of the Teesta under the guarantee of the Company. This territory was put under Capt. Lloyd and Mr. J. Grant, Commissioner Resident at Malda. Captain Lloyd toured the region and saw the suitability of Darjeeling as a sanitarium. He strongly urged the then Governor General Lord Bentinck to acquire it for health, trade, military and political purposes. Lord Bentinck agreed and negotiations with Sikkim Raja were made. In 1835 the Sikkim Raja made a free gift of Darjeeling Hill. In 1841 compensation of Rs. 3000 per annum was made to the Raja which was raised to Rs. 6000 per annum. By 1840 a road was made from Pankhabari to Darjeeling. Houses were built in the wooded hill slopes. In 1839, Dr. [Archibald] Campbell was appointed Superintendent of Darjeeling. Between 1839-42 a cart road had been built between Siliguri and Darjeeling. In the neighborhood tea plantation had begun. By 1850 there was a bazaar, a jail and a hospital. In 1840, the famous botanist Sir Joseph Hooker and Dr. Campbell while touring in North Sikkim were seized and imprisoned for six weeks. An avenging force was sent to Sikkim. The result was that the land south of the Rangeet and Tarai were annexed and formed the western part of the district of Darjeeling.

Disputes on the borders of Bhutan and Bengal had continued for years since the British came to power in Bengal and Assam. In 1863 Sir Ashley Eden was sent to negotiate a treaty with Bhutan. The mission was a failure. He was ill-treated in Bhutan and in retaliation Indian forces invaded Bhutan from the south. Tongsa, Penlop signed a treaty with Indian Government in 1865. By this treaty Bhutan ceded the Duars and the region between the Jaldhaka and the Teesta, the present Kalimpong Sub-Division. Thus the regions ceded by Sikkim and Bhutan formed the Darjeeling District. In this district, came the first missionary of the Church of Scotland in 1870.

The first Church of Scotland missionary Rev. William Macfarlane came to Darjeeling from Gaya in 1870. He bought a small piece of land and built a small school in Darjeeling. Boys attended this school and received education for four years. These youths were sent to schools in the neighboring tea gardens and villages. He himself toiled hard at school and toured Sikkim and the neighborhood. In 1873, he crossed the Teesta and reached Kalimpong. He thought that Kalimpong would be a fruitful station for education and evangelism. In 1873, he came to Kalimpong, bringing two teachers with him and opened a small school – the first school in Kalimpong.

The teaching and preaching work in Darjeeling prospered. Many youths became workers in offices, teachers in schools and some of them were baptized in 1874. These young Christians became leaders of Church – Ganga Prasad Pradhan, Lakshmansing Mukhia, Surjaman Mukhia, Apun Laksom, Jangabir Mukhia and Sukhman Limbu.

The area of Rev. Macfarlane's work was so extensive by 1878 that he could not cover the area alone. So he sent a letter to Scotland, asking for two workers. So the Church of Scotland in 1880 sent two missionaries – Rev. W.S. Sutherland and Rev. A. Turnbull to work in the newly founded educational and religious work. The three missionaries in a meeting agreed to work in different parts of Darjeeling District and Sikkim – Turnbull in Darjeeling, Sutherland in Sikkim and Macfarlane in Kalimpong.

During the furlough in 1881 after 15 years, Rev. Macfarlane visited churches in Scotland and held meetings in which he told them about the work of the missionaries in the Eastern Himalaya. The Church of Scotland was very happy to hear this. A Missionary Association of four Scottish Universities had been formed a few years before this. Mr. Macfarlane met this Scottish Universities Mission Association members and had talks about the teaching and preaching work of the missionaries. This Scottish Universities Mission, under and jointly with Church of Scotland decided to send Mr. Macfarlane in the Eastern Himalayan region. This S.U.M. field of work was to be Sikkim. It was decided to open a Training school for teachers and catechists in Kalimpong, so Mr. Macfarlane returned to Kalimpong as the first S.U.M. missionary. Meanwhile, Rev. Sutherland was working in Kalimpong and in 1886 on 19th April, Training Institution was opened with twelve students. The number of pupils gradually grew and the mission had to provide accommodation for students.

Mr. Macfarlane began his activity of the construction of houses – School, hostel for students and quarters for teachers. These were low roofed one storied long houses. The hostel consisted of a long one storied house divided into separate rooms. Each room was occupied by two or three students. They cooked their food in the room. He supervised the construction of the houses, brought materials and went to the forest to employ woodcutters and sawyers for timber in the construction of houses. On 15th February 1887, he had gone to the forest to bring timber, he returned late in the evening tired and went to bed early. Next Morning, his servant found him dead. He was 47 years of age at his home call.

Now, the burden of the Guild Mission and Scottish University Mission work fell on the shoulders of Rev. Sutherland. To relieve him of the two responsibilities, the Young Men's Guild sent Rev. J.A. [John Anderson] Graham who took the church work in Kalimpong. Rev. W.S. Sutherland was put in charge of the S.U.M. Training Institution. He built the Lalkothi – Ladies' Mission House. He as the first Principal of the S.U.M. Training Institution worked up to 1889. In 1891, an English School was opened by Shri Harkadhoj Pradhan near the bazaar. He taught the young men who later on held good jobs in the court and forest and police departments. After 12 or 13 years, this school was amalgamated with the Training Institution. Rev. Sutherland returned after 20 years in this district to Scotland. Rev. John Macara worked in his place from 1900 to 1902. Then Rev. T.E. Taylor succeeded him in the same year.

He was a humble selfless Christian. During his tenure of Principal ship, he did manual labour leading the students. He and the training students after hard labour drained a large pool of water which covered the low area between the Girls' hostel and K.D. Pradhan Road. This is now the Mission ground.

In 1904 – 05, the training Institution was shifted to its present location. The one storied school and hostel were taken over by Women's Guild Mission. The new double storied building had then a Constance Taylor Memorial Hall and class rooms on both sides on the ground floor. The upper stories contained sleeping rooms for boarders. Rev. Taylor died on Christmas Day 1906 at Newpara, Gorubathan where he had gone to nurse a tea planter. Rev. W.G. McKean became the Principal after Rev. T.E. Taylor and served up to 1907 when the Rev. W.S. Sutherland returned to Kalimpong. He served this term of 14 years up to January 1921. Aberdeen University had conferred D.D. on him while he was in Scotland. Although, this are between the Jaldhaka and the Teesta was annexed to Bengal by the Treaty of Sinchula in 1865, there were few people and land survey was taken lately. Mr. C.A. Bell (Later Sir) the second Settlement Officer undertook the first survey of this sub-division in 1901-03. The land was classified (a) Khas mahal, (b) Forest and (c) Tea or Cinchona plantation.

The Church of Scotland within 30 years, by the end of the last century, had opened Primary Schools in Darjeeling and Kalimpong. In Kalimpong Female Education and Home Industries and a hospital were begun. In these institutes local people were trained.

In the hospital opened in 1893, Scottish Missionary doctors and sisters but they needed nurses, compounders and attendants. So, young men and women were taken in the hospital to be trained in this profession. The Hospital Superintendent in the early years of this century, selected labourious, intelligent, patient youths and gave them thorough practical and theoretical coaching. After 3 years they were sent to Patna Medical School for the completion of the course. These young men after completion of course became L.M.S. The first qualified doctors came from S.U.M.I. where they educated first. Similarly, nurse training started here in 1913 and this Nurses Training is going on. So Indirectly the students of this institution have served their community as doctors. These were the first doctors from this district – Yensing Sitling, Ongden Rongong, Prem Tshring Rongong, Lemsing Foning, Bishnulal Diskhit, Tongyuk Chhiring and Kashinath Chettri.

At the arrival of Dr. Sutherland in 1907 as the Principal of the S.U.M.I. The Institution had developed into a large school with over 800 students. There were his assistants David Lepcha, A. Ropcha Sada, Singbir Pradhan, Bahadur Lama, Lakshmansingh Mukhia, Kiran Sarkar, Dharnidhar Biswas, Benjamin Roy.

The Teacher's Training School was started in 1908. This department took teachers of primary schools and gave practical and theoretical lessons in classes. The teachers who had read up to Upper Primary Class were put in Lower Grade and those above and class four in Higher Grade Class. Gradually all teachers of Primary Mission Schools were sent to Kalimpong S.U.M.I. for refresher.