RALPH NADER RADIO HOUR EPISODE 123: Charles Lewis; Norm Stamper
July 23, 2016
"Facts are not quite what they used to be."

-- Charles Lewis, Author of 935 Lies: The Future of Truth and the Decline of America's Moral Integrity.

"If he does not understand why a people, a percentage of the population of this country feels little or not trust in local law enforcement, if he does not understand the historical perspective, of white cops dealing with young African-Americans in this country, then really he has no business being a public official."

-- Former police chief Norm Stamper on Rudy Giuliani's comment that Black Lives Matter is a "racist" organization."
Ralph talks to renowned investigative journalist Charles Lewis about his book 935 Lies: The Future of Truth and the Decline of America's Moral Integrity and former police chief Norm Stamper tells us what needs to be done to repair the relationship between law enforcement and the communities they serve with his book To Protect & Serve: How to Fix America's Police.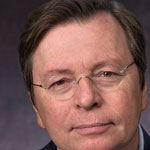 For the past thirty years, Charles Lewis has been a bestselling author and investigative journalist. He left a successful career as in investigative reporter for ABC News and CBS's iconic news program "60 Minutes," to found The Center For Public Integrity. Under his leadership, The Center published roughly three hundred investigative reports, including fourteen books, from 1989 through 2004. Its work has been honored more than thirty times by national journalism organizations. Mr. Lewis is also a tenured professor of journalism and since 2008 the founding executive editor of the Investigative Reporting Workshop at American University School of Communication in Washington DC. His latest book is entitled 935 Lies: The Future of Truth and the Decline of America's Moral Integrity.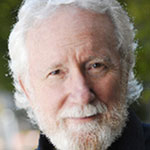 Norm Stamper was a police officer for thirty-four years. The first twenty-eight of those years in San Diego, California before he moved on to become the Chief of Police of the Seattle Police Department from 1994 to 2000, most notably during the protests that occurred during the WTO Ministerial Conference in 1999, otherwise known as the Battle of Seattle. His department's response to the protests, over which he expressed regret, eventually led to his resignation. Mr. Stamper has a doctorate in Leadership and Human Behavior and is the author of many articles and op-eds, including To Protect & to Serve How to Fix America's Police.