Ralph Nader Radio Hour Episode 120:
David Whyte; Steve Tombs; George Mallinckrodt
by KPFK and Ralph Nader
July 2, 2016
"If you begin to look at what corporations actually do on a routine daily basis, whether it's the pollution of communities; the killing of workers; whether it's involvement in military escapades like Iraq or other parts of the Middle East; corporations are involved in routine criminal activities."
-- David Whyte, coauthor with Steve Tombs of The Corporate Criminal

"We're not doing enough as a society to provide mental health safety nets in our schools and communities. So that people with severe mental illness end up falling through the cracks and into our criminal justice system where they languish in prisons, oftentimes in solitary confinement where it's well known that this is contraindicated for the severely mentally ill."
-- George Mallinckrodt, author of Getting Away With Murder: A True Story
Ralph makes the case for abolishing the corporation with the help of professor David Whyte and Steve Tombs, authors of The Corporate Criminal. And we also hear from psychotherapist George Mallinckrodt, who blew the whistle on the systemic abuses of mentally ill prisoners in the Florida state prison system.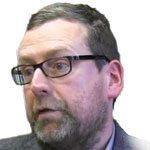 David Whyte is a Professor of Socio-legal Studies at the University of Liverpool where he teaches and researches subjects related to criminal justice, political economy and the sociology of law. He is currently completing a long-term project on corporate human rights violations funded by the British Academy and the Arts and Humanities Research Council. His most recent books are How Corrupt is Britain and co-author with Steve Tombs of The Corporate Criminal.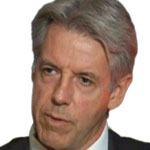 George Mallinckrodt is a psychotherapist, who lives in the Miami, Florida area. For twenty years, he has practiced both privately and in the public sector. He has worked at the Bertha Abess Children's Center, counseling emotionally handicapped and severely emotionally disturbed middle school children for the Dade County Public School System. He facilitates support groups for the Cancer Support Community. And he also worked for nearly three years in the psychiatric unit of the Dade Correctional Institution, where he blew the whistle on systemic abuses that included beatings, neglect and what by all accounts amounts to torture, which in at least in one case led to the death of an inmate named Darren Rainey. His book about that is entitled, Getting Away With Murder: A True Story.